This article is about running your favorite Android Apps or Games on your PC or Mac using Android emulators, and here's a list of the best ones we've found for you.
Android emulators bring the versatility of Android to other non-Android platforms, mostly Windows and macOS. There are several reasons why you might need to emulate the Android platform on your Mac or Windows computers. One of the major reasons is for Android app testing, especially game developers who want to test on a broader screen. This also makes the emulator a perfect platform for gamers to try out various Android games. Besides app developing, testing, and gaming, you can also use the emulator to stream various content from Android apps and services on a bigger screen. Especially the ones that are not supported by Mac or Windows Platforms such as Cinema HD, Mobdro among others.
What is an Android emulator?
An Android emulator is a software that simulates the Android platform on another platform, such as macOS or Windows. In a nutshell, the emulator brings almost all the functionality of the Android operating system onto another platform. Hence, it gives you the ability to install and run Android apps on the intended system without much struggle. The emulated system, Android, uses the resources of the host system. Due to this reason, the host system must sport high processing power and have lots of RAM to avoid lags and performance issues. The higher the processing and memory, the faster the responsiveness and ease of use of the various emulated Android functionality.
What to know when streaming using an Android emulator
There's no greater joy than streaming on a bigger screen. An Android emulator is the best choice if you don't have a streaming device. Streaming on an emulator is an easy task as long as the emulator is set correctly. An android emulator allows you to use both official and unofficial apps. You can use the play store in the emulator to download apps. Also, you can download and sideload them, both from the emulator and outside the emulator.
Additionally, it's a recommended practice to use a VPN when streaming or doing any online task. A VPN protects your privacy, security, and gives you online freedom. That's, you can bypass various geo-restrictions and gain access to content from anywhere in the world. It is advisable to run a Good VPN on the host machine before launching the Android emulator of your preferred choice.
The recommended VPN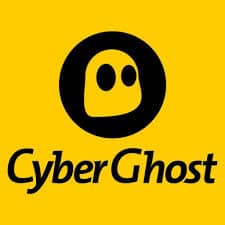 CyberGhost VPN is our choice due to its optimal performance and reliability. It also has a robust implementation of security and privacy. CyberGhost uses the military-grade 256-bit AES encryption and collects no logs. It has the largest network of VPN servers suitable for bypassing and gaining access to content from anywhere in the world. The servers are optimized to deliver unlimited bandwidth and the highest possible speeds. Hence, making CyberGhost suitable for streaming, online gaming, and other speed intensive tasks such as downloading. Other additional features include a kill switch, pre-configured profiles, secure protocols, P2P support, DNS and IP Leak Protection, excellent customer support, and a 45-day money-back guarantee all this at an unbeatable quality/price ratio:
Best Deal: $4.99 $2.11/month.
45 Days Money back guarantee!
Best CyberGhost VPN features:
Vast VPN server network of 6100 plus VPN servers
Unlocks various streaming services
Unlimited bandwidth and traffic
Supports P2P traffic
Highest possible speeds
Simultaneous connections of up to 7 devices
45-day money-back guarantee
We've managed to get a lucrative 82% Surfshark discount for our readers.
Best Android Emulators for PC and Mac
In this digital age, there are a lot of Android emulators that you can choose from. In this list, we've narrowed down the pool to the best emulators. We considered performance, reliability, and functionality. Most of the emulators in this list support installation of most Android apps and a variety of Android games. Without further ado, let us look at the best Android emulators for PC and Mac:
1. BlueStacks – Reliable performance
BlueStacks is one of the most popular and mainstream Android emulators. Its popularity can be attributed to the fact that it has been in the industry for long. It is also one of the emulators that support almost all Android applications. It is like the Google Playstore for both Windows and Mac OS.
BlueStacks has ventured more into gaming. It's capable of handling high graphic games with ease. The integration of the play store makes it easy to download apps, and you can also sideload them. Also, it features one of the best key mappings. Blustacks receives updates regularly.
Best BlueStacks highlights:
Intuitive and user-friendly interface, Android 7
Preset and customizable game controls
Excellent integration and mapping of keyboard and mouse
Multi-instance windows and sync
Farm mode minimizes resources using during multitasking
Has integrated utility features such as video recording and screenshots.
Download BlueStacks emulator at: https://bluestacks.com
2. NoxPlayer – Fast and simple
NoxPlayer offers the simplicity as well as the required performance an Android emulator should have. Although it also tailored to gaming, NoxPlayer can also be used for productivity. You can install other apps you like besides games. Also, NoxPlayer allows sideloading apps.
Such as BlueStacks, NoxPlayer offers the users the ability to enjoy high graphic games. Its settings and controls make the user feel in charge of how to run the emulator. Most of the settings are adjustable, and its minimalistic interface gives it the original Android appealing look. NoxPlayer runs smoothly on both Windows and Mac.
Best NoxPlayer highlights:
Minimalistic interface, Android 7
Intuitive keyboard mapping
Support for multiple controllers
Supports multiple instances
Easy setting configurations
Frequent updates and fixes
Download NoxPlayer emulator at: https://www.bignox.com/
3. Koplayer – A lightweight Android emulator
This is also another gaming emulator that you can use to run other apps. It handles gaming efficiently without lagging or crashing. Most popular apps are compatible with it, including the majority on the play store. You can also download and sideload apps. Koplayer is lightweight and features an interactive user interface. Its most notable features include screen capturing, gameplay recording, and keyboard support for gaming. However, since it is not mainstream like the other emulators, you might experience some issues now and then.
Best KoPlayer highlights;
Interactive interface
Inbuilt video recording
Enhanced gaming performance
Inbuilt play store
Doesn't take a toll on the host performance
Download Koplayer emulator at: https://koplayerpc.com/
4.      Genymotion – Android emulator for developers
Genymotion is one of the best Android emulators that allows for full Android functionality. Unlike the other emulators, Genymotion is for developers and other users who want to test their apps before releasing them to the play store. It has a variety of configurations for various devices, and hence you can test your apps on multiple devices without owning them. It also has a plugin for the Android integrated development environment (IDE), Android Studio.
Unlike other emulators, Genymotion lets you test your apps both on the desktop environment and on the cloud. This is good for collaboration and versatility. The downside of Genymotion is that the free edition has limited functionalities. The cloud edition bills you with the cloud as a service pricing model.
Best Genymotion highlights;
Best for developers
Access to all Android functionalities
Has a cloud edition
Supports Android IDE
You can install Google Play Services
Download Genymotion emulator at: https://www.genymotion.com/
5.      Andy – Full Android experience on the desktop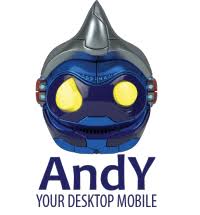 Andy is more than an emulator. Unlike the other emulators, Andy is built to give you a full-featured Android experience on your desktop. Andy transforms your desktop into a big Android smartphone, a complicated setup process, but worth your while. It allows you to perform almost anything as you would on your Android smartphone. This ranges from productivity to gaming. You can install any app you want and even perform various customizations. Andy also lest you synchronize the desktop and your smartphone, this is suitable for communications and push notifications. You can also use your smartphone as a remote controller for gaming, and Andy allows a seamless transition of apps.
Best Andy highlights:
Stock Android user interface
Inbuilt Google Play Store
Sensor integrations and multi-touch support
Easy access to the local file system
Multiple controller support
Desktop push notifications
Download Andy emulator at: https://www.andyroid.net/
Wrap up
The above are the best Android emulators for both Windows and Mac OS. Although Android emulators are mostly used for gaming and application development, you can use them to stream content from your favorite apps and services.
In this event,
a Good VPN like Cyberghost is necessary for bypassing geo-restrictions and securing your connection
.
We hope you found the best Android emulators solution for you to run Apps and Games on your PC or Mac. If so, please let us know your experience in the comments section below, rate this article and share it with your friends!
Have a nice experience!