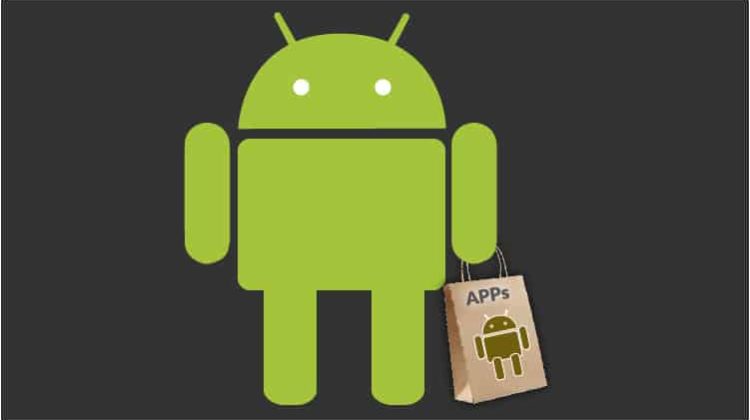 Play Store is an excellent apps center of Google, but not all the applications are there found, especially those interesting yet non-official for streaming Movies, TV Series and Live TV. For those, you are going to need other sources and, here, we will let you know How to Sideload Apps on Android TV and Android TV Box.
Android TVs and TV boxes are excellent products for users who have cut the cord or want to expand their home entertainment. This is because Android is the most popular operating system, and there are hundreds of apps that you can use to stream anything that is not available on your TV.
As for the best apps for Android TV and Android TV boxes, we regularly publish detailed reviews and guides of the top apps that you should try out. However, most of the best streaming and utility apps are not available for Android TV OS on the Google Play Store due to various reasons. Fortunately, this is Android we are talking about, and so there's a workaround. This is where sideloading comes in. This guide will show you 4 methods on how to sideload apps an Android TV and TV box.
What is Sideloading?
Sideloading is simply the process of installing apps on a device using unofficial methods. In our case, it means installing apps that are not available on the Google Play Store on Android TVs or Android TV boxes.
Apps may not be available on the Google Play Store for three reasons:
They haven't been published
Your device is not compatible with a particular app.
Geo-restrictions
Don't worry though, popular apps like CinemaHD, Sportz IPTV, SwiftStreamz, CyberFlix, MediaBox HD, etc. can all be installed through sideloading.
Be Careful: Stream safely!
The main reason Android TV and TV Box users sideload streaming apps is because they haven't been published on Play Store. This is because of the content they offer is pirated, and therefore infringes copyright laws.
Sideloading Prerequisites
Before you can Sideload any app on your Android device, there are a few things you need to do and others you need to have.
Enable "Unknown sources"
All Android devices enhance security by disabling the installing of apps that are not from the Google Play Store or a manufacturer's official store. This is usually done to protect your device from unsafe apps, but you should be good if you know what you are doing.
To enable installation from other sources, head over to settings. The next step may change depending on your device manufacturer, but it should generally be something like security & restrictions, security, or privacy. From there, you will see "unknown sources." After you enable installation, you will get a warning. Just ignore it by pressing Ok.
Install ES Explorer
ES Explorer is the best file manager for Android TV and Android TV Box.  The app, however, does more than regular file explorers as it can be used as an app manager, cloud storage client, task killer, FTP client, and more. Best of all, it can be used to easily install any app that is not available on the Google Play Store.
Unfortunately, ES Explorer was recently removed from the Google Play Store, but we have a detailed guide on how you can install it.
Download the APK File
Most of the methods listed below will require you to first download the Android Package (APK) file of the app you need to install. Unfortunately, you won't find most of these apps on third-party stores/ sites like APK Mirror, APK Pure, or even Aptoide. Most streaming apps are usually hosted on their websites, and so you may need to do a little Googling.
However, you need to be careful with the apps that you download. There are apps out there that have been corrupted by adding some form of malware that can then steal your personal data or even harm your device.
Though the chances of installing an app with malware are low, ensure that you download the right apk of the app you want. We provide installation guides with screenshots and reliable links for all popular Android streaming apps, and so you can regularly check back for the new and trending apps.
How to Sideload Apps on Android TV & TV Box
Once you've done all the above, you can now go ahead and install your apps. There are various methods you can use to sideload apps on Android TV and Android TV boxes.
Method 1: Using a USB Drive
This is one of the easiest methods of sideloading apps on Android. However, if your device doesn't have the standard USB port, you may need to have a converter or use the other methods.
Here's the procedure:
Download the apk file from your computer if you haven't.
Copy the APK file from your computer to your USB flash drive.
Plug it into your Android TV or TV Box using the USB slot.
When you get a prompt, select ES File Explorer to open the drive. Otherwise, launch the app and open your USB.
Click on the APK file you want to install and wait for the process to complete.
Now, connect your Surfshark to a server near you and enjoy private and secure streaming!
Method 2: Using the Cloud
An alternative to using a USB is by uploading the apk to the cloud, then accessing it using ES Explorer. Here are the steps to follow:
Upload your APK file to your favorite cloud storage.
Now, open ES Explorer and scroll down to "Network then select "Cloud Drive."
ES Explorer will give you the first option as Google Drive. Below that is an option to use other drives like DropBox, OneDrive, S3, and more.
You will now be asked to log in to your Cloud. Once done, the cloud storage should show up on the ES Explorer.
Locate the APK file you want to install.
It will start downloading the file and will give you the installation option. Click it.
Click "Install" once again and wait for the process to complete.
The app should be successfully installed!
Now, connect yourSurfshark to a server near you and enjoy private and secure streaming!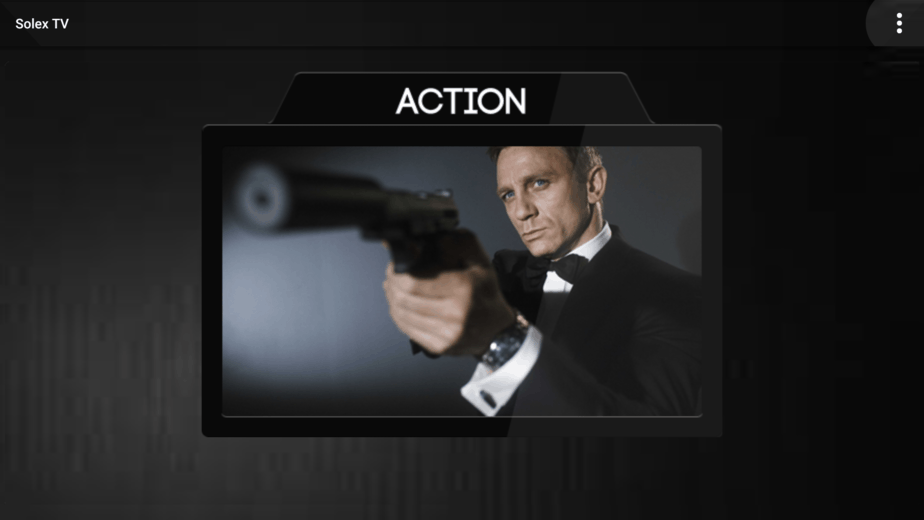 Method 3: Download & Install using ES Explorer
This is the method we usually use when creating installation guides for Android TV and TV Box. This is because the method allows you to directly download the file, but you will need a direct download link. We usually provide one for every guide.
Here's how to install an app using ES Explorer alone.
Open ES Explorer and go to Tools. Select Download Manager. You will see a "new" option on the bottom side. Click it.
ES Explorer will now give you an option to input the path and name of the file you'd like to download. Enter the direct download URL (if it's long, you can first shorten it using bitly). You don't need to enter a name as it will be automatically given.  After that, click Download Now.
The file will now be downloaded. After it's complete, you'll get an "Open File" Click it
It will now give you the option to install the app.
After the process completes, you should be good to go.
Now, connect your Surfshark to a server near you and enjoy private and secure streaming!
Method 4: Third-party App Store – Aptoide
Aptoide is the biggest Google Play Store alternative for all Android devices, with 800,000+ apps. The app store hosts popular apps that are not available on the Play Store, and this is in addition to having most of the apps found on the Google Play Store. There's an Aptoide TV app for Android TVs and Android TV Boxes.
You will first need to sideload the Aptoide app using one of the above methods. Here's where you can get the TV version.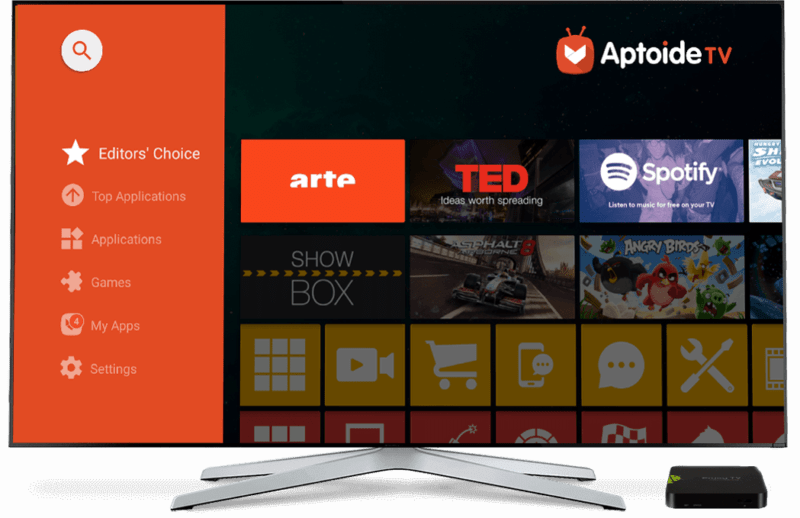 However, you won't get the latest streaming apps there.
Running your Sideloaded Apps on Android
The last step is making it easy to run your sideloaded apps. By default, Android TV hides apps from unknown sources. To run them, you will have to go to Settings > Apps.
To make this easier, you can install "Sideload Launcher," which is a handy app that lets you launch sideloaded apps easily.
Wrap up
The Google Play Store contains millions of apps, but you won't find the popular streaming apps there. Fortunately, you can always sideload apps to your Android TV and TV Box using any of the methods that we have provided above.
We hope this article has helped you to know How to Sideload Apps on Android TV and TV Box. If so, please rate it and share with your friends.
Have nice sideloadings!
[kkstarratings]