During this COVID 19 pandemic period China citizens don't trust official information and are actively looking for reliable VPNs capable to go through The Great Firewall and here are the best ones for that purpose
It is no surprise that VPNs are very popular in China. The Chinese government practices high levels of censorship, with the Great Firewall of China (GFW) blocking access to the outside world almost entirely. This blocking makes it hard for users for people in the country to access services such as Google (and most of its products), Facebook, Twitter, news outlets, etc.
To circumvent these tough measures, citizens and other residents turn to VPNs, which provide a way of circumventing the GFW. Unfortunately, the GFW is usually equipped to block VPN traffic through deep packet inspection (dpi), making it hard for people to find a way around. Only a few VPNs which use advanced obfuscation features and are updated frequently are able to go past the firewall.
Nevertheless, according to Google Trends, VPN searches in China have shot up following the Covid-19 pandemic started in January.
Crackdown on VPN use in China following Covid-19 pandemic
Despite the measures that already in place, the Chinese government has recently cranked up their embargo on VPNs following the Covid-19 pandemic. This time around, the purpose of the exercise seems to be stopping users and expatriates from sharing information about coronavirus. From restricting users to access VPNs in the country, the government can easily regulate news going across the borders.
While the crackdown might enable the country to stop the spread of misinformation about the disease online, it also makes it difficult for people to interact with the world. People living in China are therefore not able to know what is really going on in the rest of the world, and neither can they get information that is not tailored.
Misinformation about Covid-19 in China
Leaked data revealed that the Chinese government might have understated the spread of the coronavirus in the country by up to 520% in a day! Knowing how the Communist government operates, the rest of the world can only assume this to be true.
The huge problem is Chinese citizens and residents have no way of confirming this. This is because the Great Firewall restricts access and shuts down any dissident posts or even messages in social media, with very many arrests being made.
It's an interesting fact that there are over 60k people who work for the Chinese government; this is just to filter keywords and censor websites. Rumor has it that there are several other paid social media influencers to post over 500 million pro-government comments every year. How can we know that the influencers are not spreading fabricated information about coronavirus?
Doctor Li Wenliang death exposed big issues and caused anger
On 30th December, Dr. Li gave a warning to his fellow doctors about the strange coronavirus. Authorities summoned him for questioning in the middle of the night. He was then accused of "making false comments" that had "severely disturbed the social order." After that, he was forced to sign a document denouncing the warning.
Later in the month, the doctor died after having contracted the very disease he warned could grow out of control. However, in the following weeks, the doctor became a hero. The Chinese people were angry that the viral disease had gone full-brown, and the doctor that had sent a warning earlier was punished.
This anger was expressed through Chinese social media site Weibo, with the top two trending hashtags being "Wuhan government owes Dr. Li Wenliang and apology" and "We want freedom of speech." But as you would expect, both hashtags were quickly censored.
In the following weeks, the authorities aggravated the censorship following a blast of online criticism. This was to suppress the criticism that they misconducted their initial response, and also to hide the extent of the pandemic in the country.
Current State of VPNs in China
China has, for the most part, always enforced a ban against VPN services providers. However, the authorities have a proven pattern of enhancing the blocking of VPNs during periods of prospective political strains.
According to Charlie Smith, creator of GreatFire (a website that tracks the performance of VPNs in China), VPN users have increasingly had a hard time using the services since the coronavirus pandemic began. Most VPNs in the country have seen a performance decline, with the government throttling VPN usage to take control of the information accessible to people.
The only VPNs that have not been affected are the ones that have been approved by the Chinese government. These VPNs are usually business VPNs that are mainly used by international and local ventures that need international access for daily operations. For instance, several Chinese businesses have a significant social media presence despite platforms like Twitter and Facebook being censored in the country. They use the government registered VPN services to access them.
However, for a VPN to be approved for use in China, it needs to provide a loophole that can be used to track its use in the country. This makes all approved VPNs in the country lose one of the core purposes of a VPN – privacy.
The Best VPNs to use in China
Since the GFW blocks VPN traffic, most of the VPNs used outside China are not effective in the country. For a VPN to work in China, it needs to have tough obfuscation features that disguise OpenVPN as regular Https traffic. Apart from that, it also needs to be updated regularly to overcome new restrictions.
At the moment, there are only two VPN services that can give users absolute internet freedom in mainland China.
ExpressVPN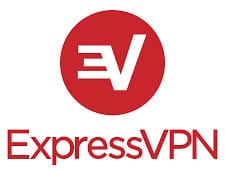 ExpressVPN has for some time been the most popular VPN in China. This is because, besides its great performance and excellent speeds, its obfuscation capabilities are top-notch. This means that ExpressVPN is able to effectively disguise OpenVPN traffic as regular HTTPS traffic. The VPN can therefore evade the deep packet inspection used by the GFW.
Besides that, what sets ExpressVPN apart from other VPNs used in China is its uptime. The VPN's team usually works 24/7 and keep a tab on the VPN's performance in China, making sure that users can always have access to the 'free' internet. In case of any trouble, the VPN also runs a 24/7 customer support team through live chat as well as email.
ExpressVPN was the first VPN to have a Tor version of their website, which can be accessed at expressobutiolem.onion. This makes it easy to access the VPN in China since almost all VPN websites are blocked in the country. The VPN also runs various mirror sites which are not blocked in China, and so you can always contact support via email to get the working version.
Once you install your VPN, you can then connect to nearby countries like Japan, Hong Kong, and Taiwan for best performance.
Pros
Superb uptime in China
Zero connection and activity logs
Super-fast
Solid privacy and security
5 simultaneous connections
Automatic kill switch
DNS & IPv6 leak protection
Cons
To get started with ExpressVPN, we currently have an offer of 49% off the VPN for BestDroidPlayer visitors. You can get the exclusive offer below.
---
StrongVPN
StrongVPN is another of the best VPNs for China. The VPN has been working in the country for very many years, making it one of the most popular options.
StrongVPN manages to provide users with optimal speeds, and it uses various technologies to bypass the GFW. For the best performance, the VPN recommends that users in China connect to the San Fransisco server. According to their tests, this server is the most effective and fastest for users in China.
In case of any connection issues, the OpenVPN via UDP or OpenVPN via TCP configurations are the most recommended. Further, there's a scramble feature that can be enabled if the above don't work for you. This should be able to get your traffic past the firewall.
To download StrongVPN in China, all you need to do is sent an email to the support team. They will then give you the mirror website working at that time.
Pros
Decent speeds
Decent uptime
Solid security (AES 256-bit encryption)
"No Logs" policy
Efficient customer support
Cons
Can be slow at times
Based in the US
To get ExpressVPN, you can take advantage of our offer below.
Wrap up
China's official ban on VPNs was effected on 31 March 2018, but some VPN services like ExpressVPN and Strong VPN still manage to bypass the censorship. As the Chinese authorities insist on their strict internet censorship especially during this sensitive period, these services can still help you access your favorite websites and get credible information. Finally, just to say that you can learn more about China Censorship here.
We hope that this article was useful in helping gain your online freedom while in China. You can let us know your thoughts and experience in the comment section below.
Have a great day!