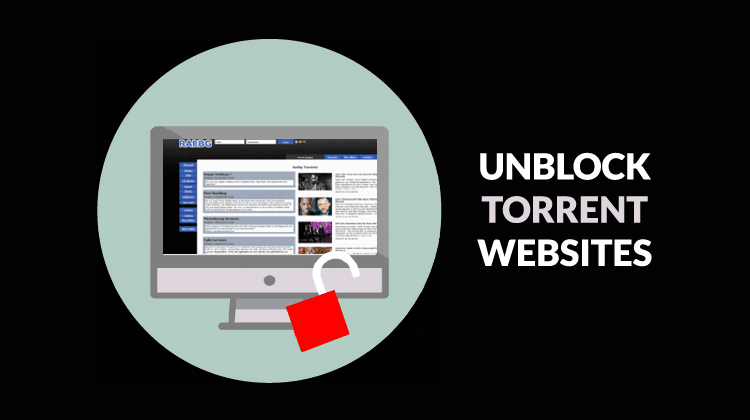 These days are being of struggle. Media content producers, ISPs and government agencies struggling against internet piracy and internet users claiming for navigation freedom. In the meantime torrent sites are being blocked, by ISPs, no matter if legitimate ones or not. In this article you'll learn how to Unblock Torrent Sites and open any legitimate torrent website.
Governments and copyright organizations are waging a tough war against torrents. This has made accessing torrent websites harder by the day; some of the most popular torrent sites have being shut down, and very many others blocked by various ISPs. The fact that you can't open a torrent website therefore doesn't necessarily mean that the site is not working. Thankfully, there's an effective way of navigating all these blocks and restoring your internet freedom with an extra layer of privacy and security.
Why are Torrent Websites Blocked?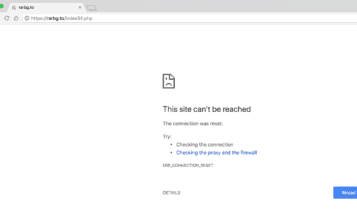 The war against illegal torrenting is spearheaded by Hollywood studios and other organizations like Twentieth Century Fox, Paramount Pictures, Universal, Disney Enterprises, Columbia Pictures, and Warner Bros among others.These bodies have gone to court and had various popular torrent websites like RARBG blocked in many countries.
Governments have also drafted various laws that prevent their citizens from accessing these sites; also ISPs have been instructed to block them. After your ISP blocks the site, your browser will only give you an error.
How to Unblock Torrent Sites
To circumvent these restriction put in place by your ISP, there are various methods that you can use. Each of these methods depends on the type of blocking that the ISP uses. Since some blocking techniques are not effective and can be easily bypassed, some ISPs have resulted in blocking torrent traffic all the same. This is a blanket ban that does a lot of collateral damage; it is very unfair since torrenting is a legal technology and only some torrents are illegal. ISPs that have not blocked P2P traffic entirely now block access by banning the various IP addresses used by the specific websites. The only effective way to overcome this every time is by the use of a VPN.
Unblocking Torrent Sites with a VPN
A VPN (Virtual Private Network) is a tool that helps you hide your online identity and secure your data. It does this by encrypting all your internet traffic and then securely tunneling it to a VPN server of your choice. This server then spoofs your real IP address and gives you a new one belonging to the location of the specific server. This means that if you are in the UK and you connect to a server in Amsterdam, you'll get an Amsterdam identity.
What you have now done is override your ISP since you no longer connect to the internet through their ISP's server but through the VPN server. All the restrictions placed by your ISP will no longer be applicable, at least if you are using a quality and premium VPN.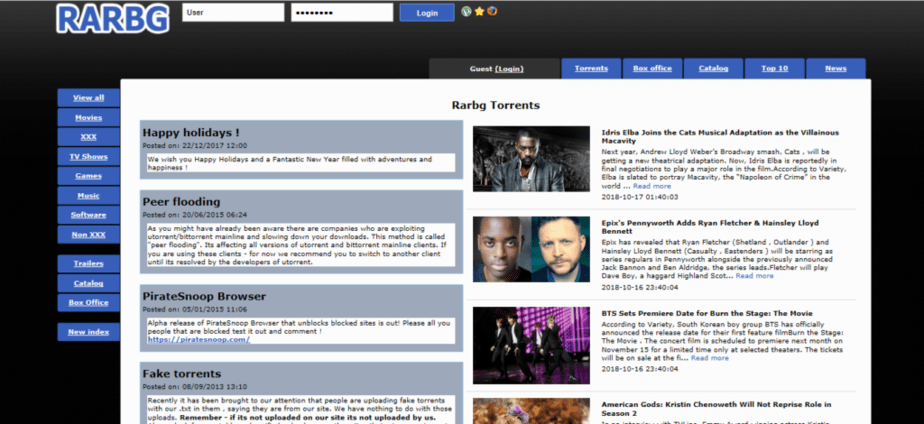 Even More Reasons to use a VPN for Torrents
Helping you unblock torrent websites is only one of the many reasons why you should use a VPN for torrenting. Here are more reasons why you should get the best VPN for torrenting:
ISP & Government Snooping

ISPs are always recording all your online activities. They know the websites you access, when you mostly access them, and from what precise location. This information is usually shared with the government and other interested organizations. Streaming illegal torrents can therefore put you on the wrong side of the authorities, and you can even end up facing legal charges.

Security

When you are torrenting, your IP address is usually shared with your peers. This is a very serious security threat, as some of the peers may be cybercriminals spying on potential preys.

ISP Throttling

ISPs that allow you to torrent tend to throttle your internet speeds when you torrent for long. They do this in order to preserve resources, and the result is usually a slow connection on your side. This can be easily overwritten by a VPN.
Best VPN for Torrenting
Knowing that you need a VPN is very important, but selecting the right one means everything. VPNs are not made equal, and some of even the big names like HMA aren't good for torrenting. There are a few factors that you need to consider to make sure you get the best VPN for torrents.
Our VPN Pick for Unblocking Torrent Websites
Both NordVPN and ExpressVPN are top VPNs and among the best three VPNs for torrenting, but our pick here is Surfshark. The VPN is known for its superb speeds, seamless performance, and excellent customer service.
Surfshark keeps a strict no logs policy. You can unblock any website with Surfshark, and not get worried as your connection will be very private and secure.
Disclaimer: At BestDroidPlayer, we do not promote the use of torrents to illegally obtain content. We also don't take any responsibility for your actions or any legal problems you encounter, and that is why we always advise you to use a VPN.