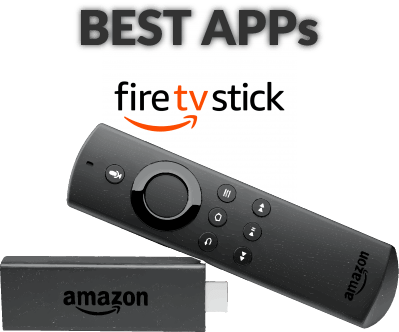 Amazon Firestick and Fire TV are a revolutionary way to watch TV, since users do not need to sign cable or satellite TV; now you can find here a collection of the Best Apps for Amazon Firestick or Fire TV of 2023…
Amazon has revolutionized home TV entertainment with their Amazon Fire TV and Stick. With the device, you no longer need a cable TV or satellite TV subscription as long as you have a good internet connection. Thanks to the fact that the device runs on a fork of Android, Amazon Firestick can support hundreds of different apps for watching anything from live TV, the latest movies and series, live and on-demand sports, and literally anything watchable. To get the most out of your Firestick, you need to know the best apps for every task. So, we'll show you a complete round-up of the best Firestick apps for Amazon or Fire TV 2023.
Best Apps for Amazon FireStick or Fire TV – Free & Paid Apps
While most of the pre-installed apps and the others in the Amazon store require you to pay for a subscription, there are still apps that you can use for free to watch anything. Most of these on this list of the Best Amazon FireStick Apps can't be found in the store; you will have to install them using an alternative. Don't worry, though; we'll show you a hassle-free way to do that.
Unfortunately, most of these apps provide content that can be termed illegal, even if they don't host the content. This is quite a huge risk, especially in this age where ISPs and governments are actively spying on internet users. You need to hide your activities, and you will need an app to help you do that. That app, therefore, makes it the number one app in our firestick apps list.
1. VPN (Privacy, Security & Geo-restrictions)
A VPN app is the first app you should install. It is supposed a VPN to encrypt your traffic and securely tunnels into its servers in a location of your choice. After you turn it on, your ISP can no longer spy on you, and they can't even know what you are doing online. Also, ISPs tend to throttle your connection speed when detecting you are streaming; this happens to protect themselves from high bandwidth consumption.
There are many VPN services out there, but most of the VPNs fail in at least one of the following requirements:
Geographic diversity – Many streams are available in a certain country or region only; it is important to use a VPN having servers worldwide to unblock it by connecting to the VPN server corresponding to that country or region.
Internet speed – The encrypting contents naturally reduce internet speed; the chosen VPN must guarantee a good internet speed.
Privacy and Safety – Usually, accessing any server (even VPN servers) causes your IP to be registered on its log file. A good VPN follows a restricted "zero-log" policy to prevent its users' identification.
You can check here our selection of the best free and paid VPNs
Our favorite VPN
From the selection in the link above, we elected Surfshark as the best VPN for Firestick or Fire TV . After you select a location of your choice in the available VPN server locations, the application quickly tunnels and encrypts your browsing data using the best security standards; simultaneously replaces your original IP with the VPN server IP. After you turn it on, your ISP will no longer be able to spy on you and will not even know what you're doing online; also your navigation will run quickly and easily.
Surfshark outperforms all other VPNs when it comes to Firestick because it majors on streaming. The VPN has super speeds to let you stream in HD, has servers all over the world, and it works with Netflix and almost all other streaming services. Further, Surfshark has a dedicated app for Firestick that can be easily installed from the Amazon Store.
With Surfshark you'll be able to unlock content from all regions of the world and stream any content without having to worry about your ISP.
Highlights
⚡ Superb Speeds: Guarantees a smooth live streaming experience.
🌍 Huge Server Network: You can connect to a nearby server for a fast and stable connection.
😲 UNLIMITED Devices: Connect dozens of devices at the same time!
🔑Unblock Anything: Safe access to censored apps, websites and torrent sites.
😎 Best in Privacy: The VPN doesn't keep any activity logs, and so your activities are only known to you.
🔐 Top-notch Security: This VPN uses AES 256-bit encryption and provides multiple protocols alongside other security features such as a kill switch, DNS & IPv6 protection and WireGuard.
💳 30 Days RISK FREE Money-Back Guarantee: In case you do not like the service, you can get every penny back if you cancel within 30 days!
Thinking on our readers, we managed to get an exclusive discount on 82%.
👍 Get 82% of Surfshark, now!
2. Aptoide TV (App Store)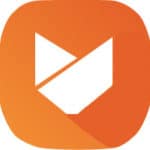 Amazon Firestick may have the Amazon Store, but that won't serve you for many of the apps in this list on the Amazon Firestick Apps. This means that you will have to rely on sideloading apps or Firestick or get an alternative apps store. We always provide guides for sideloading apps on Firestick, but for the latter, the go-to app is Aptoide TV.
Aptoide TV is an independent app store that features 2,500+ apps. These apps are optimized for Firestick and Android TV, which means most of them to work seamlessly. Most of the apps we have listed here are available on Aptoide, making it one of the best apps for FireStick.
Here's how to install Aptoide on Firestick
3. Kodi (Live TV, Movies & TV Shows & Live Sports)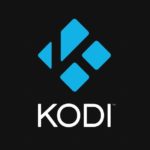 Kodi is an open-source home media center that can be installed on Firestick and used to watch almost any kind of video. The app stands out because of its elegant user interface, but what makes it so powerful is supporting third-party addons.
With the thousands of available Kodi addons, you can use Kodi to watch IPTV channels, live sports, movies, TV shows, music, etc. You can get all these in HD, making this app one of the most important from this list of the Best Firestick Live TV Apps. However, you need to install the best addons for Kodi to make this possible. Always remember to use a VPN with third-party Kodi addons.
Here's how to install Kodi on Firestick
4. Cinema HD (Movies & TV Shows)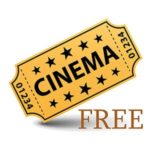 Cinema HD is arguably the most popular free streaming app for movies and TV shows. The app provides a huge library of movies and TV shows which is frequently updated to provide the latest.
Cinema HD is super easy to use, and it presents you with tens of streaming links that can be viewed in up to 1080p. You can also integrate real-debrid to get HD links and Trakt.tv to track your watching.
If you are just getting started in the world of free streaming APKs, this is your first stop.
How to Install Cinema HD on Firestick
5. Stremio (Movies & TV Shows)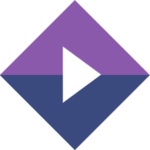 Stremio draws some similarities with Kodi in that it also supports the installation of addons. However, the media streamer is different in that it provides a cloud-based service that is synced across all devices that share an account. This way, if you pause a movie on one device, you can always continue on another device.
Further, unlike Kodi, which scraps for streams from websites, Stremio uses P2P and BitTorrent technology. This means that you need to have a good VPN app like Surfshark turned on to hide your traffic from your ISP and also to unblock streams from banned torrent sites.
After that, you will get to enjoy lots of movies and TV shows with potentially faster streams than Kodi. Some of the addons you can start with are PiratesBay+, Popcorn Time, and RARBG. Stremio is a must-have!
Here's how to install Stremio on Firestick
6. Live NetTV (Live TV)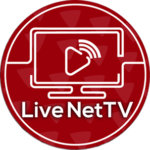 Live NetTV is one of the most popular live TV streaming apps, making it one of the best apps on Firestick. Just like its name suggests, Live NetTV specializes in providing live TV channels. The app features 700+ TV channels organized into countries and various other categories.
One of the standout features of Live NetTV is its live events section which lists all major ongoing and upcoming events. You can see events taking place on that day and the following day, and all events usually have multiple streams you can choose from.
Live NetTV is ad-supported, but there's now a pro version that requires permission to use idle resources.
Check out our Live NetTV Install tutorial
7. Popcorn Time (Movies & TV Shows)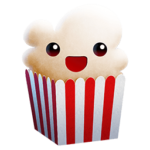 Popcorn Time is another of the best movie apps for Firestick, and it has been a popular app over the last several years. The app has a superb interface that lists movies and TV Shows using both popularity and release dates. Apart from that, you can sort titles using genre, popularity, date, year, and even quality.
Unlike apps such as Cinema HD, Popcorn Time uses an integrated BitTorrent client that lets you stream movies and TV shows through an inbuilt player. One of the best things about Popcorn Time is that it downloads a portion of the file before it starts streaming. This means that you can enjoy smooth streaming even with a slow internet connection.
However, since the app uses torrents, you'll need to ensure that your Surfshark app is fired up.
How to Install Popcorn Time on Firestick
8. RedBox TV (Live TV)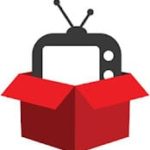 RedBox TV APK is another excellent live TV app, and it describes itself as a "box full of entertainment." The app stands out from most other Live TV apps due to its consistent performance and the fact you can watch buffer-free streams.
RedBox TV has a massive library of 1000+ satellite TV channels that you can watch in SD and HD for free. The channels are grouped into categories like Sports, Science, Kids, Religion, etc. You can find channels from 20 different countries: the United Kingdom, United States, India, Pakistan, Australia, Spain, France, and many others.
Here's how to install RedBox TV on Firestick
9. Cuco TV (ZiniTevi)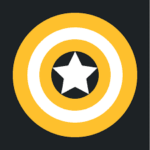 ZiniTevi is a movie streaming app that has managed to gain lots of users. This has mostly been due to its fresh and superb interface that gives users a break from the usual Terrarium layout used by almost every movie and TV Show APKs.
ZiniTevi was recently updated and changed to Cuco TV. The app still uses the same smooth interface where it groups films into the most popular production companies/ franchises then displays the latest films and episodes. Streaming on Cuco TV is quite easy as the app uses a 1-click Watch Now button, and you can also decide to download your title first. The app gives lots of advanced functionalities, such as changing a link mid-stream, and it's one that you should check out.
How to Install Cuco TV/ ZiniTevi on Firestick
10. TVTap Pro (Live TV)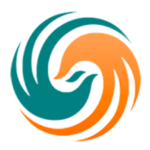 TVTap Pro is another of the best apps for streaming live on Firestick. The developers have recently released a Firestick/ Fire TV version of the app that works seamlessly on Firestick. TVTap's significant advantage over most live TV apps is its super sleek and appealing interface.
TVTap provides over 900 TV channels from various European countries, the US, Canada, and India. You can select a channel using categories like Entertainment, Sports, Music, Movies, Documentaries, etc., and enjoy streaming free and in HD. The updated Pro version lets users disable ads by sharing idle resources.
Here's how to install TVTap on Firestick & Android TV Box
11. TeaTV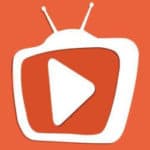 TeaTV is another of the best Firestick apps for streamers. The app is a movie and TV show streaming APK that has been around for quite some time, and it has grown its user base due to its consistency. TeaTV boasts a huge collection of movies and TV that users can stream in HD. It also pulls more than average streams you can watch in up to 1080p.
One of the TeaTV extra features is a Live TV functionality that allows users to stream live TV. It doesn't aggregate for content, but you can easily configure M3U lists to enjoy free live TV.
Here's how to install TeaTV on Firestick & Android TV
12. Netflix & YouTube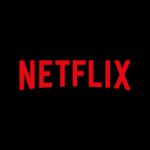 Of course, we know most of you can't live without these two. Netflix and YouTube are two of the most popular apps on the Amazon App Store, even though the Firestick UI mainly promotes Amazon Prime Content.
YouTube doesn't require Google services to work, so it runs smoothly on Firestick. As for Netflix, you will still need a subscription to use it. Both apps are available on the Amazon App Store.
13. Downloader (Utility)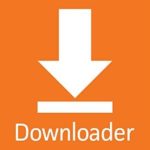 Most of the apps mentioned here are not available on the Amazon App Store. This means that if you have Firestick, you will always need an app to help you download APKs. Downloader is the best app for this, and so it deserves to be mentioned among the best apps for Amazon Firestick or Fire TV.
The Downloader app lets you add download links on the app, and it then starts downloading immediately or takes you to the download page. If you don't have the link, there's a browser functionality (which requires a browser addon) that lets you search an app on Google. Once you download the app, the Downloader will help you install it and delete the APK file to save space. Downloader is readily available on the Amazon Store.
14. FileLinked (Utility)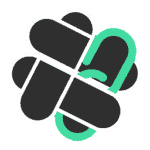 FileLinked is a filesharing app that doubles a method for sideloading apps on Firestick. The app facilitates creating virtual app stores that group several apps together. The admin simply provides the app's download link and a few extra details to add an app. These stores are usually identified by codes.
It can be difficult to tell or even find the best FileLinked stores, but we usually provided updated guides to help users find the best. For a start, here's our guide on the best FileLinked stores of 2023. You'll find apps that you can use to stream almost anything you want.
How to get started with FileLinked on Firestick
15. Mouse Toggle (Utility)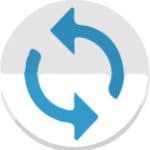 Most of the apps listed above were created for Android smartphones but have later been adapted for the TV version. This means that you will still encounter some remote issues when using the apps, as some of the buttons are meant for touch screens.
Mouse Toggle is a lifesaver in that it turns your Firestick remote into a mouse. This means that you can use it to scroll to any part of the screen and select an option that otherwise wouldn't be selectable. You can check out our tutorial on setting up and using Mouse Toggle on Firestick.
How do I Install these Apps on Amazon Firestick?
Early mentioned on this list of the Best Amazon Apps for Firestick, with Aptoide, you will find almost any app listed in this list, and so you will only need to search and install. If not, you just need to paste the link of the APK you are interested in on the Downloader.
Remember that before you can install any third-party app on Firestick, you will need to turn on "unknown sources" on your Firestick if you haven't done so already. On your Fire TV or Stick, go to Settings > Device > Developer options. Enable "ADB Debugging" and turn on "Allow apps from Unknown Sources."
Wrap up
With the right apps for your Amazon Firestick device, you can take your home entertainment to a whole different level. Cutting the cord is the new norm, and with the above list of the top Apps for Firestick Apps for Amazon Firestick or Fire TV, you can have anything you need on your big screen. You may also visit the post about the most popular apk apps to complement the list above. However…
It's important to remember that not all the apps listed above are legal, and so if you do not own the content you want to watch, you need a VPN. Surfshark can be here easily downloaded or from the Amazon Store, and it will give you peace of mind needed, as well as the internet freedom you deserve.
Enjoy, and have a great day!