Despite being one of the best devices for streaming, the soul of the Firesticks or Fire TVs resides on applications like Kodi and others. Those applications uses cache for speeding up various processing tasks. With time the cache gets bigger and bigger causing errors. It's time then to clear it. This tutorial is just on How to clear the Cache on Firestick or Fire TV…
The Amazon Fire TV and Stick are some of the best devices that you can buy for your home. The device elevates your home entertainment to a whole new level, thanks to the more than 15,000 games and applications that it supports. This kind of luxury and the service you get however comes with a few technical issues, especially if you are a power user.
One of the most common issues is when the device starts acting sluggish. It can become slow to navigate or respond to commands, and that is the point where you need to clear its cache. This is temporary data that is usually generated by installed apps. One of the most notorious apps for this is Kodi, and so if you have installed it, that should be your primary target. However, Kodi is still the best entertainment app you can install on your Fire TV or Stick.
How to clear the Cache on Firestick or Fire TV
Lets move forward on this article on How to clear the Cache on Firestick or Fire TV. You know, clearing the cache on Firestick or Fire TV is quite easy; just follow me:
Start up your Firestick and head over to the main menu
Go to Settings
Select Applications and then Manage Installed Applications
You will now get a list of the installed application. Select one, and you will see information such as file size, data storage, and cache size.
Go down and select Clear Cache. All temporary files for that application will be deleted.
If you wish to clear cache for another app, just select it and click the Clear Cache button.
However, when clearing the cache for any app and especially Kodi, be keen not to hit the Clear data option. This option will erase everything stored on the device concerning the app, resetting it to the default mode. If you had installed various addons, you will have lost all of them.
Still having problems with Kodi?
Despite of the previous method on How to clear the Cache on Firestick or Fire TV, this is still a useful option if you are having problems with your Kodi app, and they have not been solved by clearing the cache. Maybe you are getting errors every time you try to install an addon, or your Kodi is simply malfunctioning.
In that case, just clear the app data. You can then use our guide for the best working Kodi addons 2018 to check out the best Kodi addons and how to install them. We also have another list of the best apps for Firestick or Fire TV.
Mind your Privacy & Security
You however need to be keen with Kodi or these other third-party apps. The apps provide streams that are pirated, and so you can easily get a DMCA notice for copyright infringement. This is because your ISP can always tell whatever you access on the internet, and they even keep a track record of your online behavior. This data is then shared with the government upon request, and you can end up facing serious legal issues. The best way to protect yourself is to remain private when streaming using Kodi or any other app, by using a reliable VPN like Surfshark.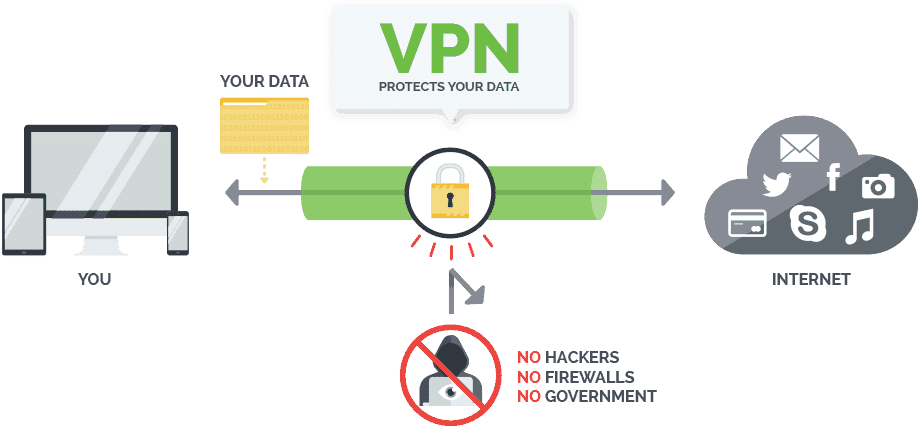 The VPN will securely encrypt your data such that the ISP can't make sense of it, and you will even get a new online identity. What makes Surfshark the best VPN for streaming is that it doesn't keep any of your activity logs; also provides very good speeds for streaming in HD, has many servers all over the world, and it gives a 30-day money-back guarantee. With the VPN, you won't have to worry about your activities or even geo-restrictions.
Save 82% of Surfshark now!
Hope this article on How to clear the Cache on Firestick or Fire TV have helped you.
Have a great day!