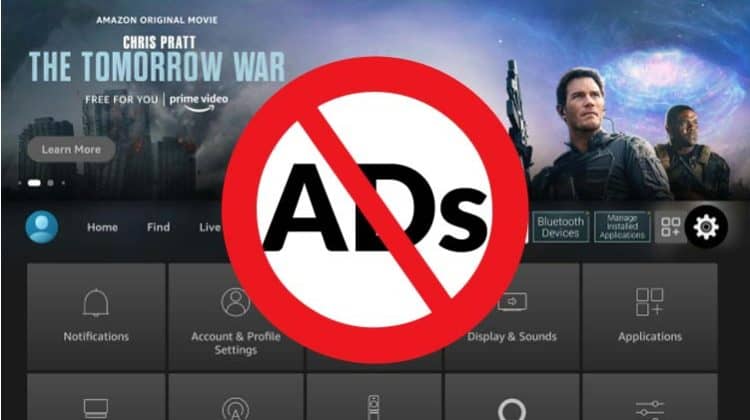 This guide takes you through how you can disable video ads on Firestick. It also shows various ways you can block in-app ads.
The Amazon Firestick is super popular among cord-cutters as it provides access to all top streaming services, including Netflix, Disney+, YouTube, HBO Max, and many others. The media player also lets users access free content through platforms such as Kodi and Stremio and apks such as FilmPlus and CyberFlix.
However, Firestick's unlimited content also comes with lots of ads. Some of these ads are right on the interface and can be quite a nuisance when you are just scrolling through the device. This guide will show you how to disable video ads on Firestick to enhance your overall streaming experience. We'll also show you how to block in-app ads on Firestick.
How to Disable Video Ads on Firestick
The procedure for disabling video ads is quite straightforward and should only take you a few seconds.
From the Firestick homepage, go to Settings and select Preferences.

Click on Featured Content.

Now, click on both Allow Video Autoplay and Allow Audio Autoplay to disable all autoplay video ads. If you'd like to watch the videos on mute, you can leave the second option as On.

How to Disable In-App Ads on Firestick
Disabling video ads may not be enough if you often use third-party apps or websites. In that case, you can use several options to block ads and pop-ups.
Disable ads & pop-ups using Blokada
Disable ads using DNS
Disable Firestick ads using a VPN
How to Disable Ads & Pop-ups using Blokada App
Blokada is an open-source ad-blocker that can be used on Firestick, Android TV, Android, and iOS to block ads and pop-ups effectively. The solution is available as an app and can be installed on Firestick to block apps.
If you'd like to set it up, we have created a guide on how to disable Firestick ads using the Blokada app. The app is very effective and blocks 100% of in-app ads.
Disable Firestick Ads using DNS
Another alternative you can use to block in-app or browser ads on Firestick is through a DNS service. DNS-based ad blocking can be used on all devices, and you can also use it on Firestick. One of the best free DNS services you can use to block ads is Ad Guard, and below are the IP addresses:
IPv4: 94.140.14.14 and 94.140.15.15
IPv6: 2a10:50c0::ad1:ff and 2a10:50c0::ad2:ff
You can use any other service if you want. However, changing DNS on Firestick isn't as straightforward as on other devices. To do so, you can follow the procedure below.
The first thing you need to do is note down your current network settings. Head to Settings> My Fire TV> About> Network. Take a picture or note down the IP address and Gateway.
Now, you need to forget your current network. Head to Settings> Network. Select your current network, and click the menu button on your remote to forget it. Confirm by pressing Select.
Next, click on the network name and enter the password. But instead of clicking Connect, click Advanced. You will now be prompted to enter the device's IP address, Gateway, Network Prefix Length (usually 24), DNS 1, and DNS 2.
Can you disable Video Ads on Firestick using a VPN?
Yes, you can block ads on Firestick using a VPN. However, most VPNs do not offer ad-blocking capabilities, and a majority of those don't include the services on Firestick apps. One of the few that offer ad blocking on Firestick is Surfshark VPN.
The VPN is known for its excellent features that include CleanWeb (blocks ads, trackers, malware, and phishing attempts), split tunneling, kill switch, Private DNS & leak protection, and many others. Surfshark is also super-fast and works with streaming services such as Netflix, iPlayer, Prime Video, and Hulu.
An alternative to using an ad-blocking VPN is using one that lets users change the DNS. Such a VPN allows you to use services like Ad Guard without going through the tedious process of changing your Firestick DNS. The best among these is NordVPN, one of the best VPNs for Firestick. The VPN offers a huger server network, lots of advanced features, and excellent streaming capabilities.
Wrap Up
There you have it. It's easy to disable all kinds of video ads on Firestick, starting with the ones presented by Amazon on the Firestick interface. You can also block annoying ads when streaming by using an ad blocker app, an ad-blocking DNS, or a VPN with ad-blocking capabilities. The guide above should help you stop all forms of ads and upgrade your streaming experience.
Enjoy!