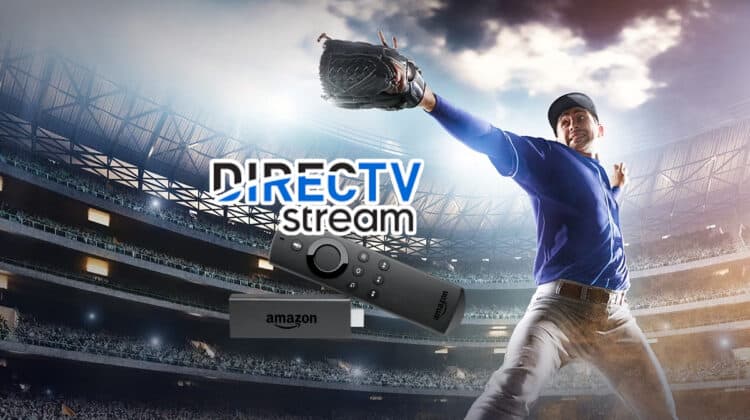 This guide shows you a step-by-step process of how to install DirecTV Now on Firestick. Screenshots also accompany the process.
With the huge number of streaming services available today, choosing a service that will offer local and international channels and value for money can be tricky. However, DirecTV Now is increasingly getting the nod and becoming a favorite among cord-cutters. The streaming service offers a wide range of channels, including live sports and news, without requiring a traditional cable or satellite subscription. And the best part? You can access it on your Firestick!
In this article, we'll guide you through the process of installing DirecTV Now on Firestick and let you know everything else you need to.
What is DirecTV?
DirecTV is a satellite-based television service that offers its customers a wide variety of programming options. The service is owned by AT&T, and has been in operation since 1994, making it one of the oldest satellite providers in the United States. DirecTV provides programming options in different packages, and there are several ways to access the service.
Customers who subscribe to DirecTV can access their programming via a satellite dish installed in their homes or business. The satellite service provides access to a broad range of national and international channels, including premium channels such as HBO, Cinemax, and Showtime. There are also 45,000+ on-demand TV shows and movie titles that come with every subscription.
Besides the satellite connection, customers can also choose to have DirecTV connected through their home internet connection using AT&T's Gemini device. This is the service's new Android TV box, which allows users seamlessly move between the company's traditional satellite television service and its newer-generation streaming product.
What is DirecTV Now?
On top of these home options, there's then DirecTV Now, formerly known as AT&T TV Now and currently DirecTV Stream. It is a streaming service that allows subscribers to watch live TV channels, on-demand programming, and premium channels over the Internet without needing a satellite dish or cable TV subscription. If you don't have a satellite package, you can get a contract-free streaming package.
How Do I Set Up The DirecTV Now App?
Setting up DirecTV Now on Fire TV is quite easy as the app is available on the Amazon App Store. After many iterations, the app is now simply referred to as DirecTV app, and below is how you can install it.
From the Firestick homepage, go to Find and click on the Search bar.

On the search window, start typing DirecTV, and you'll get several suggestions. Click on any that starts with DirecTV.

DirecTV app will appear as the first result. Click on it.

Click Get to download the app.

After installation is complete, you'll get a notification in the lower right corner of your TV. The option under the app will also change to Open.

Go to Your Apps & Channels, and you'll find the app there. Click on the app to launch it.

Now, log in to your DirecTV app account and start watching live TV or on-demand movies and TV shows. If you don't already have an account, you can create one on the official website or via the app.

You can then log in to start streaming.

How to Watch Regional Content on DirecTV
Like most live TV streaming services, DirecTV Stream offers regional content that varies based on a user's location. This means that local and regional channels, which include news, sports, and entertainment, may not be available in your location, although they are available to other users.
For example, if you are a DirecTV Stream subscriber in New York City, you may have access to local channels such as WABC and WCBS and regional sports networks such as YES Network and SNY. However, your local channel lineup and regional sports networks will be different if you are located in Los Angeles.
That said, you can still watch a particular match or channel that is geo-restricted. This is through the use of a VPN service. DirecTV uses a subscriber's IP address to determine their location, which in turn determines the channels that are available.
Watch all channels no matter where you are!
💡 To break through geo-restriction barrier, you can use a reliable streaming VPN such as Surfshark. The VPN provides servers in tens of US cities, which ensures that you can connect to different regions of the country. Surfshark VPN can also bypass the VPN blocks used by streaming services, ensuring you can always access your desired content.
You can check out more on using a VPN on Firestick
What Features Does the DirecTV App Have?
The DirecTV app's biggest advantage is that you can take it wherever you go, unlike other DirecTV connections. But besides that, the app also provides lots of content and features, which make it a worthy competitor to the plethora of streaming services available.
Live TV: You can stream live TV from your DirecTV subscription using the app, including sports, news, and entertainment channels. The number of channels depends on your subscription package, with the base package offering 75+ channels.
On-Demand Content: The app offers lots of on-demand content, including movies and TV shows. You will have access to 45,000+ on-demand TV shows and movie titles.
DVR: You can access and manage your DVR recordings through the app, allowing you to watch your favorite shows and movies at your convenience.
Remote Control: The app includes a remote control feature that allows you to control your DirecTV receiver from your mobile device.
Parental Controls: DirecTV app includes parental controls that allow you to restrict access to certain channels or content based on rating or content type.
Watchlist: You use the app to create a watchlist of your favorite shows and movies. This makes it easy to find and watch your favorite content later.
Multi-Screen Viewing: The app allows you to stream on up to 5 devices simultaneously so that you can enjoy your programming on your Firestick, phone, tablet, or computer.
Guide: You can access your program guide for live TV. By tapping the heart next to a channel, you can also add it as a Favorite. You can sort the guide alphabetically or numerically.
Search: You can search content by title, channel, keyword, or person.
What Perks Does the DirecTV App Offer?
The Direct TV app offers several perks that can enhance your viewing experience and make it more convenient to manage your DirecTV account. These include:
A subscription offers free 3-month access to premium TV channels and networks like HBO Max, SHOWTIME, STARZ, Cinemax, and MGM+.
The service is accessible on all streaming devices. You can install the app on Amazon Fire devices, Roku devices, all Google and Android devices, and all Apple devices.
You can watch regional sports networks like NHL, UFC, MLB, NBA, NFL, and more.
Unlimited cloud DVR
You can cancel at any time
FAQs about DirecTV Now on Firestick
Is there a DirecTV Now app for Fire Stick?
Yes, there is a DirecTV Now app for Firestick. The new version is simply known as the DirecTV app, and you can install it from the Amazon store.
Why can't I get DirecTV Stream on my Fire Stick?
If you can't get DirecTV Stream (simply DirecTV) on Firestick, it may be due to your Firestick's location. The app is geo-restricted to the US and only available to users in the region. You can change your Firestick location or sideload it using the Downloader app to access it.
How do I update my DirecTV app on Fire Stick?
The process for updating DirecTV app on Firestick is the same as the installation process. If you have installed the app from the official Amazon store, the update will be done automatically. Otherwise, follow the same process as you did when installing the app.
How do I install DirecTV on Firestick?
You can install the DirecTV app on Firestick directly from the official Amazon store. Alternatively, you can sideload the app using either Downloader or ES File Explorer. If you are using an Android TV or Google TV device, you can download the app from the Google Play Store.
Do I need a DirecTV subscription to use the DirecTV app?'
Yes, you will need a subscription to use the app on any device. You can get a subscription from the official DirecTV website or sign up from within the app.
Can I watch DirecTV Now on Firestick outside the United States?
Yes, you can watch DirecTV on Firestick or any other device outside the United States. To do so, change your Firestick location or use Downloader to install the app. From there, you can then connect to a server in the US using a reliable streaming VPN such as Surfshark.
Final Thoughts
There you go. As you've seen, you can install DirecTV Now on Firestick in just about 3 minutes. The app is available on the Amazon app store, and you won't need to have a satellite subscription to use it. Simply install it and get your preferred subscription in-app or from the website. You can then watch any content you'd like and even unlock geo-restricted sports and channels with Surfshark.
Enjoy!