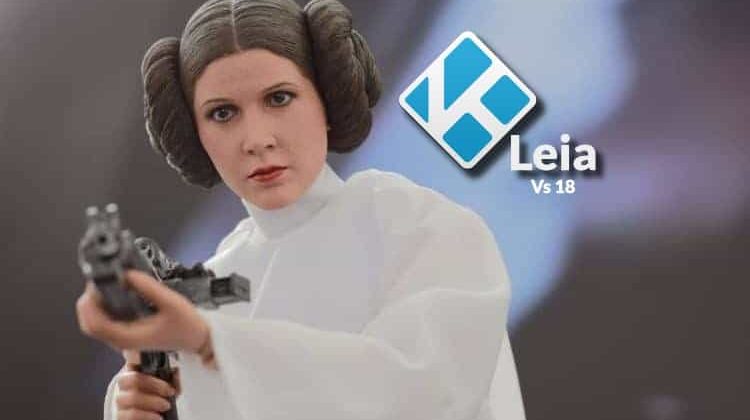 Kodi is a free and popular streaming application, used to organize and play local media and, most of all, to access streaming all over the internet. Its growing popularity has encouraged the arising of successive versions, one after other. This article is a guide about How to Install Kodi 18 Leia on Firestick or Fire TV…
Kodi is free of cost and open-source media center platform that allows its users to watch movies, TV shows, series, and online TV through the use of addons without having to look for streaming websites every time they want to watch something. Kodi provides a great home-theatre experience as it can be used with Android boxes and Firesticks which connect directly to your TV. In addition, it is easily customizable to suit your needs, thanks to the variety of skins to make the app look great!
You can use it as your central hub for all content across a variety of addons like YouTube, Spotify, Crackle and many more. As Kodi has several addons available on the internet, it makes it extremely easy for users to enjoy streaming content without spending money on monthly memberships on websites. With Kodi you can get addons specific to the content you are interested in, be that the WWE, to the Oscars, the NFL and everything in between!
What is Kodi 18 – Leia?
Kodi 18 Leia is named after the most famous Leia there is. Someone, we're all familiar with and the only princess many of us would ever deign to follow! When Carrie Fisher died in 2016, the team at Kodi decided to pay homage to her in the best way possible. I think it's really fitting and while you might need to be a geek to really appreciate it, it's still something worth noting!
If you are a Kodi user and have been using the app to cater your streaming needs in the past, we are pretty sure you would want to try out the new version as soon as possible. So, here's the great news! You can Install Kodi 18 Leia on Firestick and test it out in a few easy steps that we will discuss in this article. But first, let's have a look at why VPNs can save us from so much harm on the internet.
VPNs are Super Heroes!
Telling You How to Install Kodi 18 Leia on Firestick and not talk about VPNs would be inconceivable though any user knows that VPNs are an important defense you should install when using this streaming app. Here you'll find the 5 Reasons To Use A VPN On Firestick & Fire TV While Streaming
If you use the internet every day, you must have heard a great deal about virtual private networks (VPNs). Initially developed to provide corporate users a way of accessing their businesses securely while on the road, they have become a staple of everyone looking for some security and protection online. Similar to Leia herself and her fight against the Empire, VPNs are instrumental in protecting us from the crushing weight of government oversight.
What do VPNs do?
VPNs provide an underpass between you and the website you are accessing; protects you from viruses, identity thefts, malware and many more threats that you could be exposed to on the web. Basically, a VPN creates a secure tunnel between your device and the VPN server. Everything transmitted through this tunnel is private and encrypted; therefore cannot be monitored or tracked.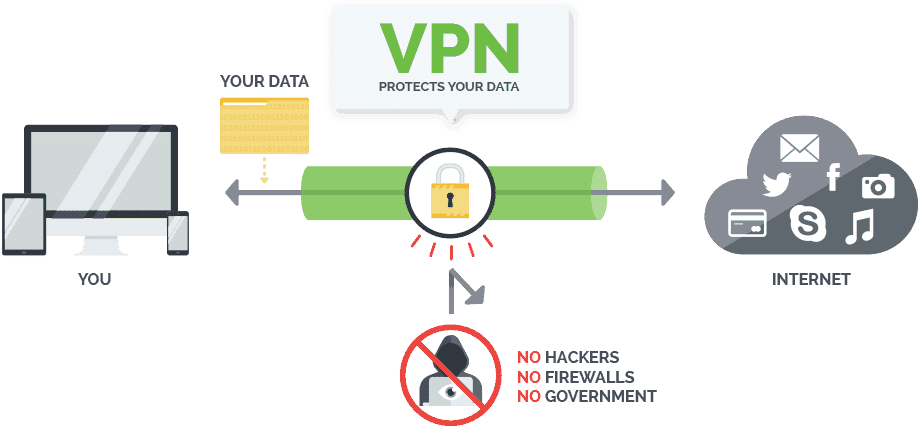 Our recommendation
After doing a lot of research, we have found that Surfshark is a great VPN to use for the best security and protection from outside threats, and we highly recommend it!
If you are looking for a good VPN that has all the features you need to feel secure while browsing on the internet, Surfshark is the way to go. It works with all operating systems including Mac, iOS, Android, Windows etc. The customer support team is very helpful and friendly. Another feature of VPNs that is worth mentioning is their ability to bypass geographic restrictions. Often when browsing online, you'll receive a message stating:
… the content you are trying to access is not available in your country or region …
or something of that nature. If this seems at all familiar to you, then you've been impacted by geo-restrictions. Fortunately, VPNs can help you bypass this restriction. Using the services of Surfshark for example, all you have to do is connect to one of their servers in a country where the content is available. Once you've done this, then the VPN server will mask your IP address making it appear as if you're browsing from a different location – one that has access!
Most of the VPNs on the internet record all your activity and browsing history onto their servers; this could be extremely dangerous as the data can assist anyone to track you down. Surfshark on the other hand, does not do this. Its strict "zero logs" and "zero record" policies makes sure none of your activity information is stored in their servers and no browsing history is stored.
We managed to get an exclusive 82% of Surfshark.
How to Install Kodi 18 Leia on Firestick?
Are you looking for a way to try out Kodi 18 Leia? Here are the steps that you need to follow, to install Kodi 18 Leia on a Firestick. If you've not installed anything on a Firestick before you're going to have to enable unknown sources.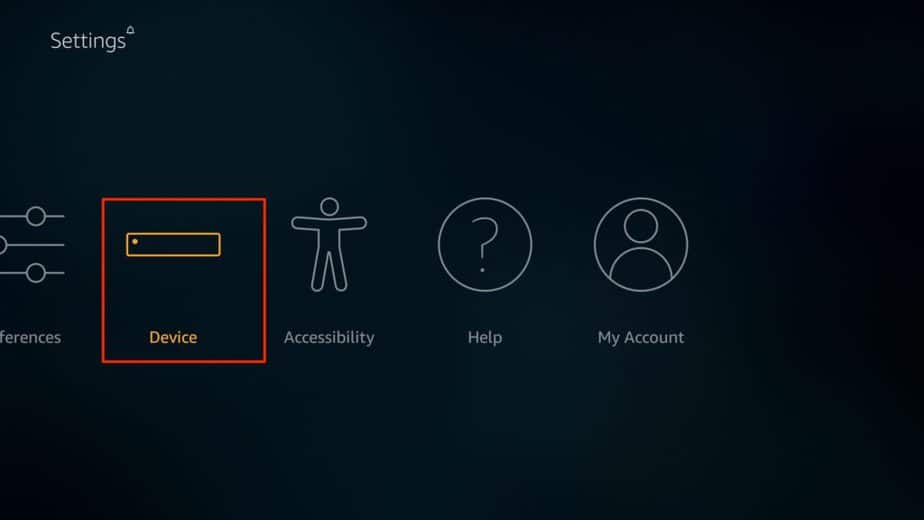 First of all, on your Fire TV, go to Settings. Then navigate to System and then Developer Options.
Now turn on the 'Allow apps from unknown sources' option.
Next, you have two different ways of installing it, with ES Explorer or Downloader; so let's go through both options on this guide about How to Install Kodi 18 Leia on Firestick.
Go to 'Search' from the Amazon Fire Stick main menu.
How to install Kodi 18 Leia on FireStick using ES Explorer?
Type 'ES Explorer'.
Now select the ES Explorer app icon to download and install it.
Launch the ES Explorer app.
From the ES Explorer menu, go to Tools option and then the Download Manager in the left-hand menu.
Now click on the '+ New' from the bottom menu.
For'Path', type in the following URL: http://bit.ly/kodi180 and click 'OK'.
For 'Name', type in 'Kodi' and then click on the 'Download Now' option.
The Kodi installation will now start to download.
After the Kodi apk file is downloaded, click on the 'Open file' button to install it on your FireStick
Go back to your FireStick home screen and launch the new Kodi 18 Leia app. Enjoy!
How to install Kodi 18 Leia on Fire TV stick using the downloader?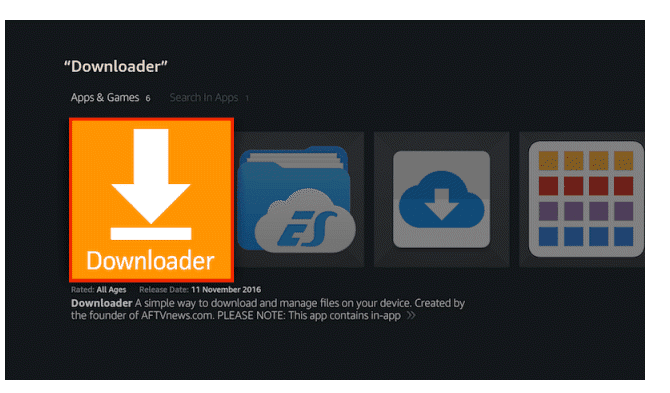 Type in 'Downloader'.
Click on the Downloader app icon to download and install it.
Now launch the Downloader app.
Enter the following URL in the Downloader app main menu: http://bit.ly/kodi180
Click 'Go'.
The Kodi 18 installation file will now begin to download.
After the Kodi 18 Leia application downloading process is completed, install it on your Amazon Fire TV.
Click on 'Open' to Launch the Kodi 18 app on your FireStick. Enjoy!
Conclusion
Kodi users are quite excited for Kodi 18 Leia. If you are one of them, this article on Install Kodi 18 Leia on Firestick covers everything you need to know about installing this new version of Kodi. If you want to try out the new version right now, make sure you try out the ways that we have mentioned in this article. But, before you stream something using your new Kodi 18 – Leia, make sure you turn on a Good VPN like Surfshark, to stay on the right side of the force; I mean… law!
May the force be with you!