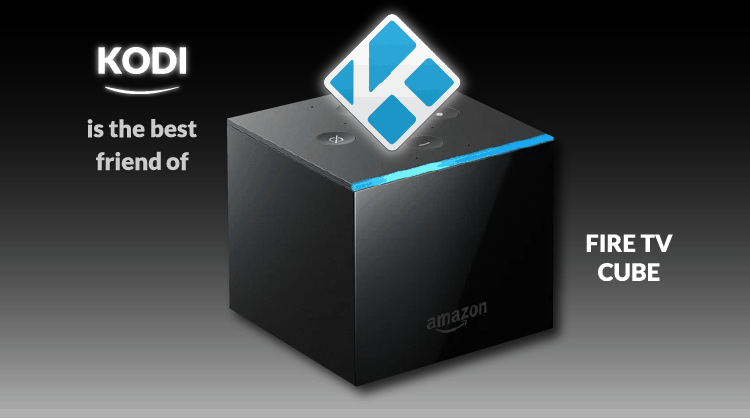 The Fire TV Cube is Amazon's latest offering and it has some pretty amazing shows but you can make it better with Kodi on Fire TV Cube. In this tutorial, we are going to share how you can install Kodi on Fire TV Cube…
More and more people nowadays prefer using software and online monthly subscription packages over cable tv packages to entertain themselves on their laptops, tablets, phones, and television. It is because of this growing trend that a lot of companies are coming up with their own spin on how we perceive cable TV.  The Amazon Fire TV Cube is the latest in the Amazon Fire TV series to provide a platform for users to watch their favorite shows and movies as well as content available exclusively on Amazon, and when you see Amazon Fire TV Cube's features, you'll understand what the hype is all about.
A Brief Review of Fire TV Cube
The Amazon Fire TV Cube is the newest addition to the Fire TV series. And it boasts a range of new features including the integration of Alexa into your TV, allowing a hands-free experience. What this means is that once you've connected the Cube to your TV, you have access to Alexa. It is a virtual assistant comes from Amazon. In fact, Alexa can turn your TV on and off on demand as well as change channels and, for Amazon Prime Video and Hulu, also show you the available shows and movies options of specific categories. What's more, Alexa can also perform tasks that are not necessarily related to your television- even if it's off!
But that's not all- you can view all of you Cube content in 4K Ultra HD quality. It also comes with increased storage capacity at 16GB as well as built-in speakers. And far-field voice control along with HDR-10 and ethernet support.
Like the other Fire TV products, you can use the Cube to access a bunch of different media streaming services such as Netflix and Amazon Prime Video, but with the price hike on Amazon Prime Video and the fact that even though these options are great, they still don't provide say, that one cable TV show you'd like to watch, many users have turned to alternate media platform that they can install on the Cube in order to access unlimited TV shows and movies.
This is where Kodi comes in.
So, what is Kodi?
Kodi is an open source media center where you have access to all sorts of content like shows, movies, live performances and even music videos. You can watch this on any device as well- it can be your TV, your laptop and even your phone and tablet. In fact, Kodi first came onto the scene as the Xbox Media Player in 2002. And before undergoing the name changes which ended up making it the "Kodi" software that we know today.
That's great, but why I should Install it?
Kodi is a great alternative to cable TV because it doesn't just offer you a variety of different shows and movies to watch but it also allows you to able to watch videos available in different formats such as MP3 and ACC. It also has the ability to stream your pictures and videos that you've got stored in your phone or tablet. Apart from that, you can also view and record live events. It also has the option of you using it a VPN for greater security online.
Why is that necessary you may ask? Well, that's because VPNs help protect our data from third parties who might have access to it otherwise.
VPNs Protect Us!
VPN is short for virtual private network and it's literally all in the name. This is because VPNs behave in such a way that they create a sort of tunnel between your private network and the public network where you're accessing data online from. You can use VPNs to control the location of your online activity by using a server from a different country. This is usually used to overcome a form of censorship as well as protect your actual location by putting up a faux one.
For Kodi, the VPN that we recommend is called Surfshark, the world's best VPN service. This is because, unlike many free VPNs online, it does not keep any record of the data going through its servers and so there's really no trace of your online presence and that's a great way to protect your privacy. With Surfshark, you're safe online and can view your favorite shows and movies without a care in the world. In the off chance that you do face some problems, Surfshark has a great customer service that is available 24/7 whom you can contact in case of emergency. So, trust us when we say that this is the best VPN out there. All you have to do is try it! Not only do we believe that Surfshark is the best VPN for Kodi. We managed to get an exclusive 82% of Surfshark.
Click here to save 82% of Surfshark now!
Installing Kodi on Fire TV Cube
Now, that your VPN is in place, let's move to the installation process. In order to install Kodi on Fire TV Cube, you have to follow these simple steps.
Step #1 – Go to Settings from your home screen and go to "System".
Step #2- From there, go to Developer Options and enable "Apps from Unknown Sources".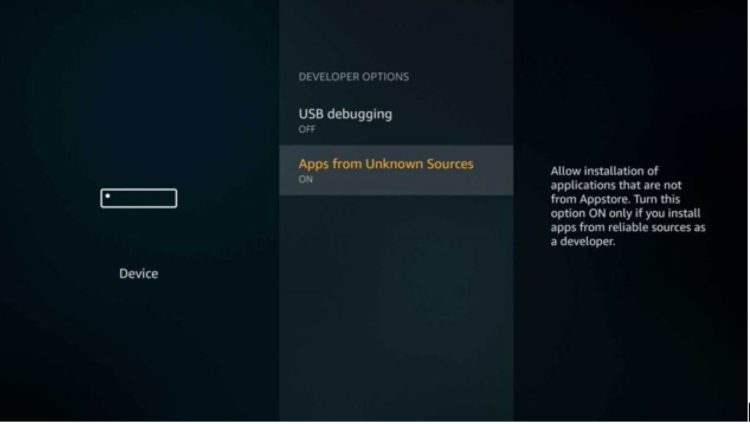 Step #3 – Then you will install the "Downloader" application from Amazon's Appstore. You can do this by typing "downloader" on the search bar.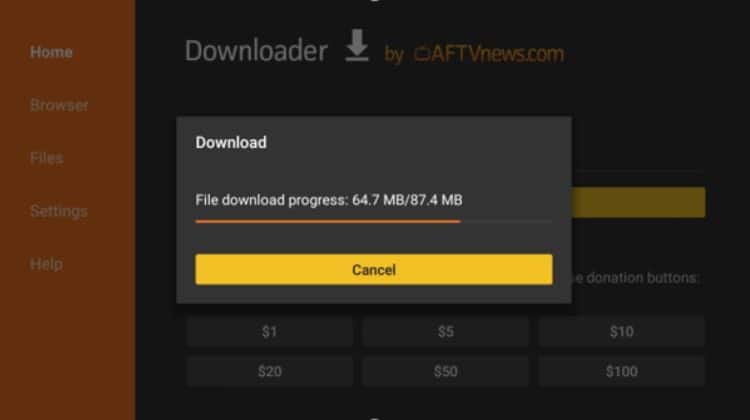 Step #4 – Once it's downloaded, you will launch the application and enter the URL of the APK file of Kodi. The URL address of the latest version (v17.6) is bit.ly/kodi176 . Select "Download" and the file should begin downloading onto your Fire TV Cube.
Step #5 – When the download is complete, the application will ask you to install Kodi. You can do that by choosing "Install".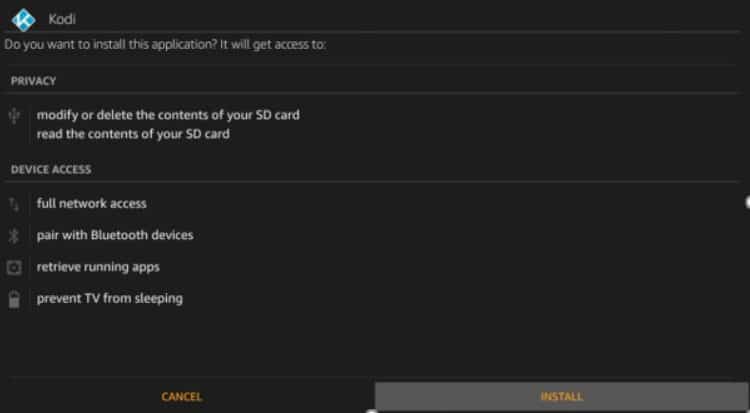 Step #6 – Once it is installed, you can go back to your home screen and launch Kodi.
And that's it! You're done- you will have installed Kodi on your Fire TV Cube. Now can take advantage of all the services it has to offer! Congrats!
Conclusion
As you can see, it's not really that hard to install Kodi onto your Fire TV Cube. In fact, with Kodi on your side, you can use your Fire TV Cube to watch all of your favorite shows and movies without a care in the world! All you need to do (and we strongly recommend it) is make sure that you have your VPN on for extra privacy and protection and you are set to go!
You can use your VPN if you already have a good one, or check our review of the Best VPNs on market, and pick one that fits your needs.
Have fun!