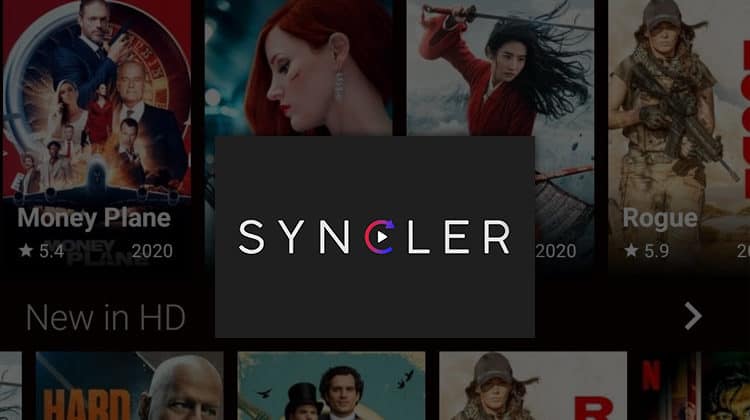 This guide will show you how to install Syncler APK on Firestick. It will also guide you through the process of setting up the app and adding Real-Debrid.
Syncler is a new application for movies and TV shows that have gained popularity over the last year. The app is similar to Kodi and Stremio in that it works with third-party sources to provide streams, but it is also quite different and worth checking out.
Syncler's core design is an app that displays titles in various categories such as Aired Recently, Airing Today, Popular in 2021, Popular in Action & Adventure, Popular in Animation, and Popular in Comedy. Each of these has lots of titles that you can scroll through, and you can also use the search button to find what you are looking for.
After opening a title, there are lots of metadata that tells you all you need to know about it and even ratings from various sources, including IMDb.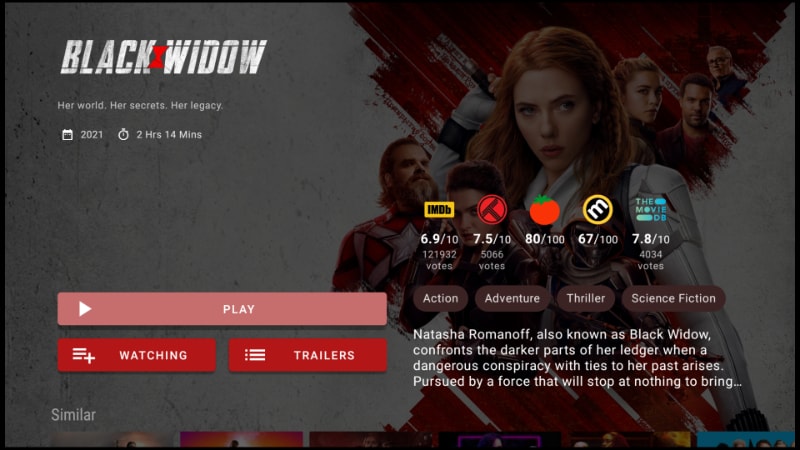 However, to play a title, you will need to set up a third-party scrapper. These scrappers do not provide high-quality content, though, so it's advisable that you also integrate your Real-Debrid/ Premiumize/ All Debrid account to get the most out of the Syncler app. This guide will show you how to do all that.
✋ First Things First: Stream Safely!
Even though Syncler is designed as an app that doesn't provide streams, users can add unofficial link scrappers. The problem is that these scrappers do not vet the content they offer, so you can easily stream copyrighted content. That is illegal in almost every other country, and you may end up with a DMCA notice or a cease-and-desist letter.
👉 To ensure neither your ISP nor any other third parties know what you stream or access, you need to use a reliable VPN. A good VPN will encrypt your activities to make you private and change your IP address to make you anonymous.
The VPN we recommend
At BestDroidPlayer, we recommend that you use Surfshark for streaming. This is the VPN we have been using for the last few years, and we can say it's the best VPN for streaming. Here's why:
⚡ Superb Speeds: Guarantees a smooth live streaming experience.
🌍 Huge Server Network: You can connect to a nearby server for a fast and stable connection.
😲 UNLIMITED Devices: Connect dozens of devices at the same time!
🔑Unblock Anything: Safe access to censored apps, websites and torrent sites.
😎 Best in Privacy: The VPN doesn't keep any activity logs, and so your activities are only known to you.
🔐 Top-notch Security: This VPN uses AES 256-bit encryption and provides multiple protocols alongside other security features such as a kill switch, DNS & IPv6 protection and WireGuard.
💳 30 Days RISK FREE Money-Back Guarantee: In case you do not like the service, you can get every penny back if you cancel within 30 days!
You can
get the VPN at 82% off
, thanks to our exclusive offer!
How to Install Syncler APK on Firestick
Syncler is not available on the Amazon Store, so we'll need to sideload it using an app known as Downloader.
Step 1: Install Downloader
Installing Downloader on Firestick is quite straightforward as the app is available in the Amazon App Store. If you don't have it:
From your home screen, go to the Find option and click Search.

In the search bar, type Downloader and click search.

The app should be displayed as the first option. Select it and click Download.

After the download and installation, you'll now get the Open option. There is no need to open it yet; just go back to the home screen.
Step 2: Enable Installation from Unknown Sources
After installing Downloader, you'll now need to allow your device to install third-party applications downloaded through the app.
While at the device Home screen, go to Settings and select My Fire TV.

Open Developer options.

Turn on Apps from Unknown Sources.

If you are using Firestick Gen 3 or Firestick Lite, the option will be Unknown Apps. Once you select it, you will see Downloader, and you can then click it to turn on the option.

Downloader can now be used to install apps, but you may want to enhance your privacy if you have not done so (in addition to using a VPN).
Go back to the home screen, then click Settings > Preferences > Privacy Settings. Now, turn off "Device Usage Data" and, most importantly, "Collect App Usage Data."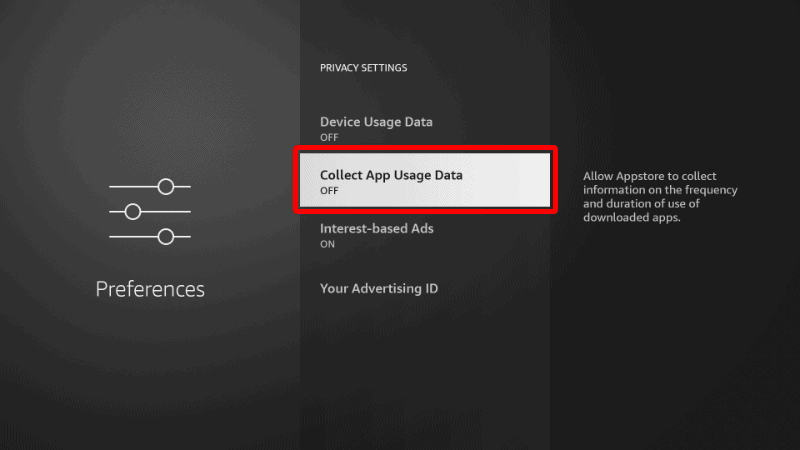 This will prevent Amazon from collecting data on the apps you use.
Step 4: Install Syncler APK on Firestick
To install Syncler APK on Firestick, we'll use the app we've just installed.
Open Downloader and go to the URL section. Type https://syncler.net and click Go.

This will take you to the Syncler website homepage. Scroll down and click Donwload APK.

Syncler will now download the app's installer, which is only about 1.3 Mbs. It will then give you the option to instal it.

After the installation is complete, click Done to get the options to delete the installation files.

After deleting the installation files, go to applications and open Syncler. This will now require you to download the actual app. Click Donwload and the process will start.

After Syncler finishes downloading, you will be required to give some permissions that you can revoke after installation. Click Okay then Allow.

You will now get another option to install Syncler. Click Install.

After that, you now click Open or Done. You can then open the installed app.

How to set up Syncler
After launching Syncler, the app will prompt you to remove ads by purchasing it. You can ignore that for now by clicking Cancel. What we need to do is install a provider packer known as Kosmos, which is free.
Note: You may encounter compatibility issues when opening the app's menu, so consider installing Mouse Toggle. This will give you cursor-like control when necessary.
After opening Syncler, go to Settings.

Scroll down and click on Provider Packages.

Click Kosmos to start the installation process.

The app will now give you a code.

Using another device, open https://syncler.net/install on the browser and enter the code. After that, click Next.

You will now be asked for a package URL. Enter https://kosmos.syncler.ml, then scroll down and click Next.

Go back to the app and click Done. Kosmos should now install, and you'll get a notification when the process is done.
From here, you can go ahead and select a title you like. You'll see that the app now provides links that you can use to stream for free.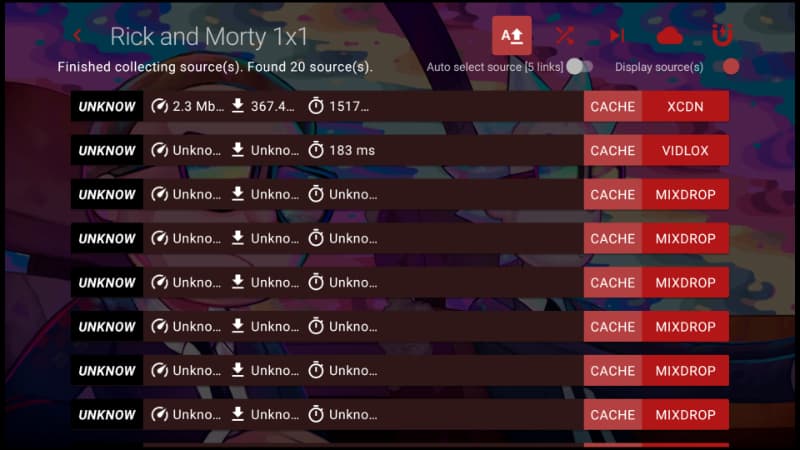 However, these links do not provide the best streaming experience, so you may need to integrate Real-Debrid or another premium link provider.
How to Setup Real-Debrid Account on Syncler
Before we start, you need to have a Real-Debrid, Premiumize, or AllDebrid account. From there, you can follow the procedure below.
Go back to Syncler settings and select Accounts.

This will give you the option to add Trakt or any of the three link providers. Select your provider. For this tutorial, we'll use Real-Debrid.

Now, click (+) Add to integrate your account. This will give you a code that you need to write down.

Go to https://real-debrid.com/device on another device and enter the code. Click Continue after that.

Real Debrid will tell you that your application has been allowed. You can now go back to Syncler and click Done.

Now, go ahead and select a title, and you should see the new Real-Debrid sources.
From there, confirm that your VPN is turned on and enjoy streaming any title in HD!
How to install Rokkr on Firestick
Wrap Up
Syncler is one of the most popular apps in the streaming community at the moment. The app's interface, layout, wide variety, and excellent streaming make it one of the best app releases of the recent past. Check it out using the guide above. However…
Enjoy!