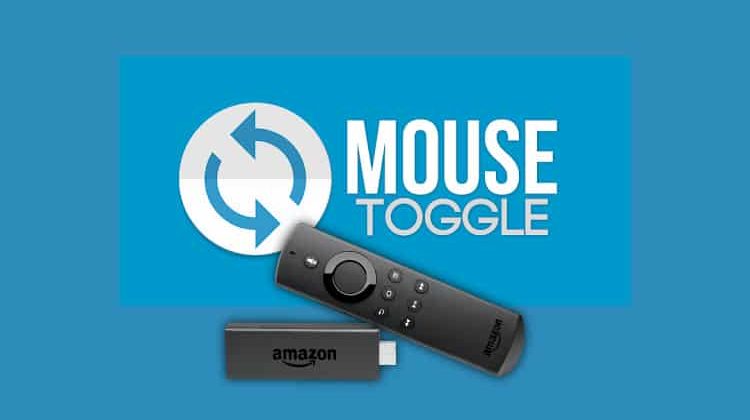 How many times you have been frustrated by not be able to navigate third-party apps not fully compatible with Firestick or Fire TV.
You just need to install Mouse Toggle, an also third-party app and use your remote as always, no matter what kind of application you are using.
This guide illustrates how to install Mouse Toggle on Firestick and Fire TV. This is a utility app that will make your Firestick experience even better.
If you like sideloading apps on Firestick as we do, then you have probably noticed that some apps can't be navigated as well as others. This is because most of the apps that we install on Firestick for purposes such as streaming among others are usually meant to be used on smartphones and Android TV boxes.
Smartphones allow easy and quick navigation just by touching the option you need, and most Android TVs and TV boxes allow you to switch to a mouse-like option. Unfortunately, Firestick and Fire TV remotes do not support this functionality, making it hard to navigate most sideloaded apps (and even others on the Amazon store like File Explorer). This is where mouse toggle comes in.
Mind your Privacy & Security
  Most of the apps that need you to use mouse toggle on Firestick (and especially streaming apps) have not published on the Amazon store. This is because most of them allow users to stream copyrighted content illegally, something which can make you land in trouble over copyright infringement.
Today, ISPs almost everywhere are actively monitoring all online activities. Thus, they know the sites you visit, the type of content that you stream or download, etc. Remember that they always share this data with the government and other agencies who are actively fighting copyright infringement.
To stay out of trouble, we advise that you always use a reliable VPN like Surfshark when streaming using third-party apps.
How to Install Mouse Toggle on Firestick and Fire TV
Mouse Toggle is not available on the Amazon Store, and so we'll need to sideload it. This means that we first need to enable "Apps from unknown sources." Apart from that, the app requires "ADB Debugging" to be on for it to work.
Here's how to enable these two:
While at the device Home screen, go to "Settings" then select "My Fire TV/ Device."
Select "Developer options."
Turn on "Apps from Unknown Sources" as well as "ADB debugging."
After that, we can go ahead and download the app.
The best app for downloading the apk file is downloader, an app that is readily available in the store. If you already have it, you can skip to the next section.
If you haven't installed it:
Install Downloader App
On the main menu, go to the search option and type "Downloader"
Downloader should be the first suggestion. Select it.
Now click Get to install the app on your Firestick.
After the installation is complete, open the app.
Install Mouse Toggle on Firestick or Fire TV
Now, we need to download the apk file to install Mouse Toggle on Firestick.
Firstly, in the URL field of the downloader, you need to enter the URL provided below
Mouse Toggle 111: Fire TV Cube, 4K Fire TV (3rd Generation), or Fire TV Edition:  https://bit.ly/2REkKzg
Mouse Toggle 106: Most other Fire TV & Firestick versions: https://bit.ly/2GxKt6e
The apk should now download.
After the download is complete, click "Install"
When the installation completes, click "Done."
Downloader will ask if you want to delete the apk. Select "Delete" to save some space.
When asked to confirm, select "Delete" once more.
How to Use Mouse Toggle
Using mouse toggle is quite easy. To activate it, all you need to do is double click the play button on your remote. It will display a mouse pointer that you can move using the direction keys on the Firestick remote.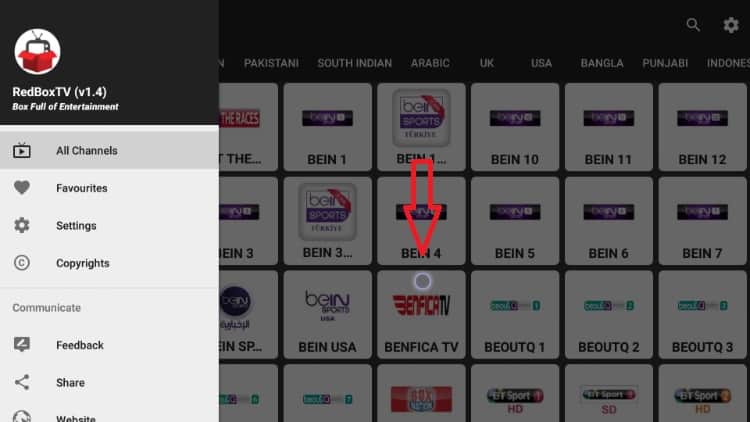 To disable the mouse pointer, long-press the same play button or double-click it.
Mouse Toggle Not Working
If you have launched Mouse Toggle but it's not working, go back to settings and turn off ADB Debugging, then turn it on again. This should solve the issue. You can also check the app to make sure that the settings are still okay.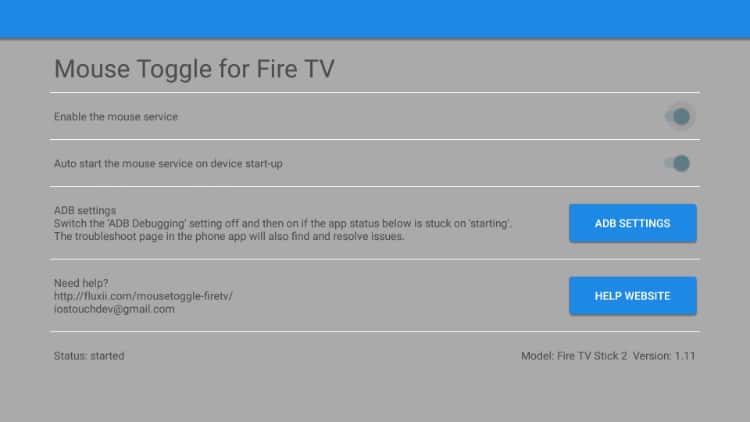 If it still doesn't work, you are most likely not double-tapping the play button fast enough. Try to do it faster.
Mouse toggle should always start automatically when you start your Firestick, so you won't have to start the app manually. You can also set your Surfsharkapp to connect automatically, and you will be able to enjoy streaming on Firestick without worries.
Wrap up
Mouse Toggle is one of the best utility apps for Firestick, as it makes it easy to use apps such as Popcorn Time and Nova TV. After you install it, you will have mouse capabilities on your Firestick remote, which you can turn on and off effortlessly.
Enjoy your streaming!