This guide shows two methods on how to select and install a VPN for Firestick. It also provides several tips that can enhance your overall streaming experience on the device.
The Amazon Firestick has been a revolutionary device in the streaming world. This streaming device provides a fantastic streaming experience through its superb user interface and its support of Android apps. The latter has been its huge selling point as users can install hundreds of streaming apps available for the popular Android platform. These range from third-party apps like CinemaHD to subscription-based apps such as Netflix and Disney Plus.
However, streaming on Firestick is never complete without a good streaming VPN. This is because you'll either need a VPN to stream anonymously or use one to circumvent streaming restrictions. The likes of Netflix and Disney+ use geo-restrictions that provide titles curated for a specific country, with lots of titles only available to users in other regions. A good VPN helps circumvent these restrictions.
✋ That said, not all VPNs are suitable for streaming, so let's first have a look at why you should choose your streaming VPN carefully.
How to Choose a VPN for Firestick
VPNs are made differently, and different VPNs are suitable for different purposes. For example, some VPNs specialize in offering anonymity to power users, so they don't focus on the interface or even develop apps for different devices. So…
What makes a VPN suitable for streaming on Firestick?
Unlimited Bandwidth: Streaming consumes lots of bandwidth, so you'll need a provider that doesn't restrict the amount of bandwidth you can use.
Speed: To ensure that you can stream in 1080p and 4K quality without buffering, choose a VPN that doesn't have a significant impact on your speeds.
Unblocks Streaming Services: Almost all streaming services have geo-restrictions in place to comply with licensing policies, and they have blocked VPNs to prevent circumventing those policies. Nevertheless, some VPNs have gone the extra mile to ensure that their service is always working with the top streaming services.
An App for Firestick: Firestick is all about installing apps, so what good is a VPN if you can't install it on the device? The best VPN for Firestick has to have an app on the Fire TV app store, and if it doesn't, it should have an Android app that works well with Firestick.
The factors above should be on top of other standard considerations of a VPN, such as its server network, user interface, privacy, and security standards, among others.
We know all this sounds a bit overwhelming as you have to analyze every VPN using the factors above, but don't worry; we have done the hard work for you. Below is a selection of the best VPNs for Firestick.
Top 3 Best VPNs for Firestick
Our selection of the best VPNs for streaming on Firestick is based on first-hand test results and extensive research.
Surfshark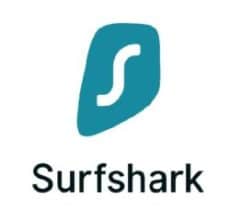 Surfshark VPN has only been around since 2016, but it's already one of the most popular VPNs and among the best VPNs for Netflix. This is due to the VPN's exceptional streaming capacity and advanced features.
This VPN has 3200+ servers in 65 countries, and all the servers run on a private DNS. Other features you get with the VPN include split tunneling, camouflage mode, ad blocker, multi-hop, and unlimited simultaneous connections.
Surfshark offers 18 Netflix libraries, and you can also use it to unblock Disney+, Hulu, HBO, Amazon Prime, and many other streaming services. The VPN also has a SmartDNS for streaming, and it comes with a 30-day money-back guarantee on all plans.
Super-fast
Based in the BVI & keeps Zero logs.
Unlimited simultaneous connections
Simple but fully-featured apps
All servers support P2P
Works with Netflix and other streaming services
30-day money-back guarantee
Cons
Can't choose between protocols
---
IPVanish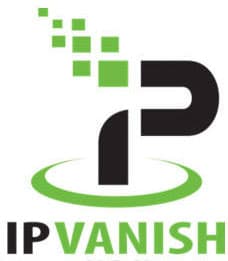 IPVanish is one of the most well-known VPNs, and it was among the first VPNs to provide a specialized app, Firestick. The VPN is one of only two VPNs that own and control their own server network, making it very reliable. The VPN's network consists of 1,900+ servers spread across 75 locations and sharing 40,000+ IP addresses.
Several features make IPVanish suitable for streaming on Firestick. These include excellent speeds, choice of protocol, split tunneling, and support for torrenting. It also works with Netflix and Disney+, so you can use it to access titles that are not available in your country.
The VPN is super easy to use, and it comes with a 100% 30-day money-back guarantee on all yearly plans.
Pros
Works with Netflix US & Disney Plus
Self-owned server network
Solid privacy & security
Split tunneling
Supports torrents
Unlimited simultaneous connections
Great customer service
Cons
Based in the US
It doesn't support Bitcoin
---
CyberGhost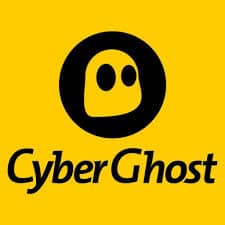 Owning 15 years of experience, CyberGhost has grown tremendously over the last few years, and it now offers a server network that consists of 7,300 VPN servers spread across 91 countries. But apart from that, the VPN is known for its awesome fully-featured apps.
The VPN offers features that include dedicated streaming servers, split tunneling, ad & malware blocking, multiple protocols, and a kill switch. It has an app on the Amazon App Store, and you can use it to unblock 15+ streaming services. These include Netflix (multiple countries), Disney+, BBC iPlayer, Hulu, Amazon Prime, HBO Now, and Hotstar.
CyberGhost comes with a 1-day premium trial and a 45-day money-back guarantee.
Pros
1-day free premium trial
7 simultaneous connections
Based in Romania
Excellent privacy and security
Fully featured
45-day money-back guarantee
Cons
Live chat not available 24/7
How to Install a VPN on Firestick
All the apps mentioned above offer Fire Stick/ TV apps that can be installed directly from the official Fire TV store. If you have a VPN that doesn't provide such an app, we'll also show you how to sideload it.
Method 1: Amazon App Store
Follow the instructions below to install your VPN of choice. For this guide, we'll use IPVanish as it's the VPN we recommend for Firestick.
First of all, turn a good VPN On. We strongly recommend the use of a reliable VPN like the ones above mentioned. You can use the promotional links below and choose the one of your preference:
From your home screen, go to Find and then Search.

On the window that opens, type and search IPVanish.

The app should be displayed as the first option. Select it.

Now, click Download.

After the download and installation, you'll now get the Open option. You can then log in to the app using your credentials.

From there, you can connect to a server or explore the various features and capabilities of the VPN.
Method 2: Sideloading a VPN
Sideloading is basically a workaround for installing apps that are not available on the official Fire TV store. It is a longer process, but it is worth it as you get to install all your favorite apps.
Step 1: Install Downloader
Downloader is a utility app that helps users install third-party apps on Firestick and Android TV devices like the Xiaomi Mi Stick. It can be used for searching, downloading, and installing Apks.
Installing Downloader on Firestick is quite straightforward as the app is available in the Amazon App Store.
From your home screen, go to the Find option and click Search.

In the search bar, type Downloader and click search.

The app should be displayed as the first option. Select it and click Download.

After the download and installation, you'll now get the Open option. There is no need to open it yet; just go back to the home screen.
Step 2: Enable Installation from Unknown Sources
After installing Downloader, you'll now need to allow your device to install third-party applications downloaded through the app.
While at the device Home screen, go to Settings and select My Fire TV.

Open Developer options.

Turn on Apps from Unknown Sources.

If you are using Firestick Gen 3 or Firestick Lite, the option will be Unknown Apps. Once you select it, you will see Downloader, and you can then click it to turn on the option.

Downloader can now be used to install apps, but you may want to enhance your privacy if you have not done so (in addition to using a VPN).
Go back to the home screen, then click Settings > Preferences > Privacy Settings. Now, turn off "Device Usage Data" and, most importantly, "Collect App Usage Data."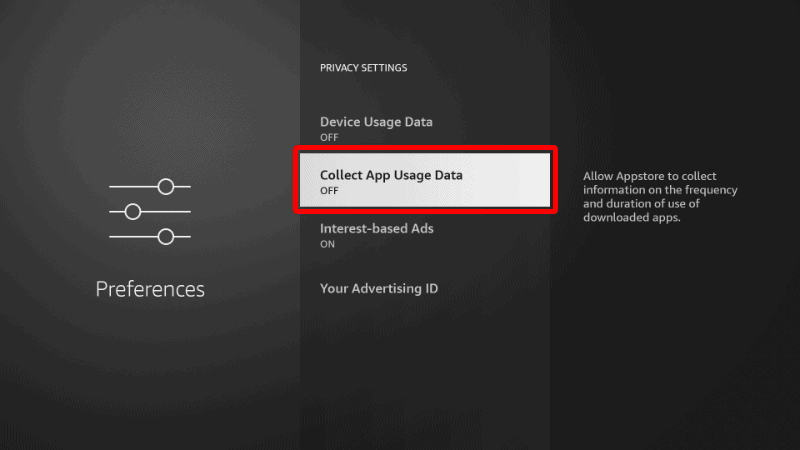 This will prevent Amazon from collecting data on the apps you use.
Step 3: Install IPVanish on Firestick
To install IPVanish on Firestick, we'll use the app we've just installed.
If you haven't done it yet, firstly, you need to subscribe IPVanish VPN.
Open Downloader and go to the URL section. Type ipvanish.com/vpn-setup and click Go.

This will take you to the VP's download page. Click Download.

On the next window, choose the apk option.

The VPN app should now start downloading, and you'll be prompted to install it. Click Install.

After the installation is complete, click Done.

From there, you'll get an option to delete the apk and save space. After that, go to your apps section, and you will find the new VPN app.
Most Firestick VPN apps have a quick connect button that allows you to connect to the optimal server, depending on your location.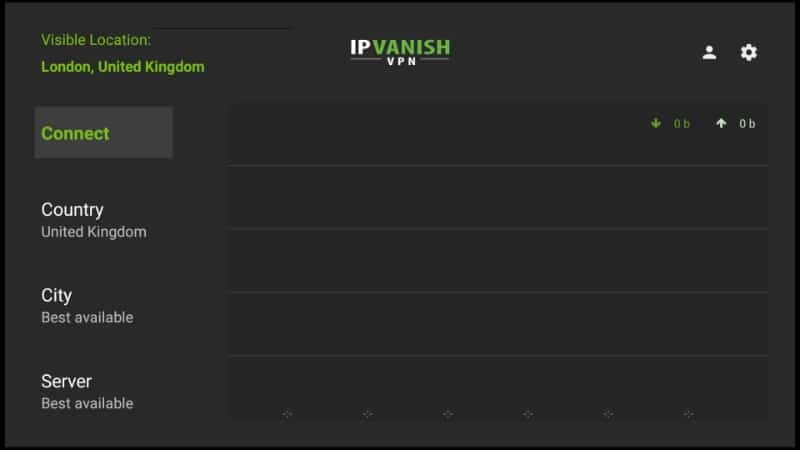 You can also select the server you'd like and customize the connection under settings.
When you are satisfied, you can then connect to a server.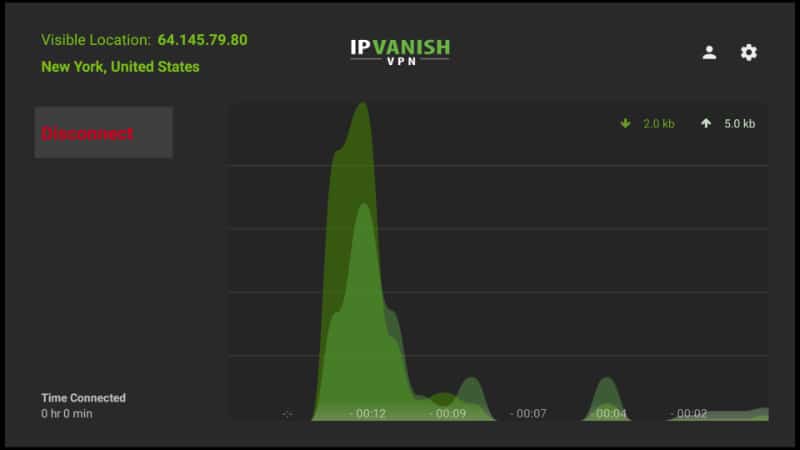 Can't Find an App Even with a VPN?
Sometimes, you may not find an app you are looking for on the Amazon store, even if the app has a Firestick version. This is the case with most streaming apps, and it also applies to various VPN apps.
The above happens because some Fire TV apps are geo-restricted and only available in the permitted regions. For example, the BBC iPlayer app can only be downloaded in the UK, the region where the app operates.
To overcome the above restrictions, you need to change your Firestick location/ region, and we have a detailed guide for you. From there, you can use your VPN to access the content available on the app.
Some useful VPN Features for Firestick
Most VPNs that offer a Firestick app also include some features that you can explore to enhance your streaming experience.
Auto Connect
Auto-connect is a useful feature that helps make your VPN stay connected at all times. Your VPN app will also start and connect to your last server automatically whenever you start the device. This helps avoid the hassle of connecting to your VPN every time before you can start streaming.
Split Tunneling
Split Tunneling is a useful feature that lets users decide the apps that should go through the VPN and those that shouldn't. This means that you can set an app such as Netflix to go through the VPN while the rest of the device operates like it normally would. You can also decide the apps that you would like to bypass the VPN.
For example, if you are in the UK, you can connect the VPN to a server in the US to access Netflix US titles while excluding BBC iPlayer as it only works in the UK.
Choosing a protocol
VPN protocols are useful for tunneling your traffic, but they also affect the speed you get. Some protocols offer more security and less speed, while others do the exact opposite. If you only want to use your VPN for streaming, you can maximize the speeds by selecting a lighter protocol.
PPTP is the fastest VPN protocol because of its weak encryption, and other modern protocols such as WireGuard are also super-fast. L2TP and IKEv2 are also fast, but OpenVPN and SSTP are much slower.
VPN Doesn't Work Well on Firestick?
In cases where you have sideloaded the VPN, the app may not be fully compatible with the Firestick remote. In such a case, you may need to establish mouse-like control. There are multiple ways to do this, but the best and easiest method is using Mouse Toggle. This app provides a cursor on the Firestick, and it can be activated and deactivated easily using the Firestick remote. Below is a guide on how to install it.
How to Install Mouse Toggle on Firestick.
Can I Use a Free VPN on Firestick?
Free VPNs provide a chance to enjoy the benefits of using a VPN without having to get into your wallet. However, these VPNs are not suitable for Firestick for several reasons:
Limited Bandwidth: Almost all free VPNs limit the amount of data that you can use on their network to preserve resources.
Speed Caps: Most free VPNs impose speed caps for users on the free tier to entice them to upgrade.
Limited Servers: Free VPNs restrict users to an average of 1 to 3 servers. The rest of the server network is preserved for premium users.
Some free VPNs are even more dangerous as they sell user data to make money. This means that they do not provide the privacy they promise, and selling your data can turn out to be even worse than not using a VPN.
If you wish to check out some trustworthy free VPNs, you can have a look at our guide on the best free VPNs for Firestick.
Wrap up
Installing a VPN on Firestick provides many benefits, from streaming anonymously to unlocking geo-restricted titles on premium streaming services. Using the guide above, you should be able to install your favorite VPN and take your streaming experience to the next level!
Enjoy!