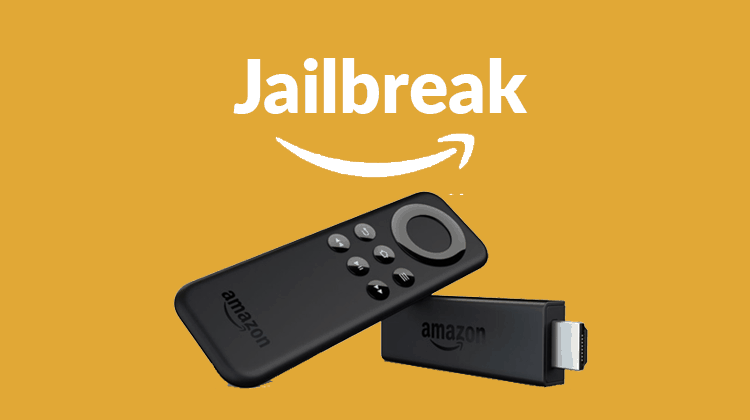 The Amazon Firestick is an amazing piece of kit. You can use it to stream and play all sorts of content through a host of different apps and addons. Amazon Prime Video is natively supported (of course and for obvious reasons), which is great if you have a Prime account and adding Netflix, Hulu, and even YouTube is a simple matter using the built-in search feature.
So, why Jailbreak the Amazon Firestick?
I know what you're thinking; if the Firestick is so great, why do you need to jailbreak it? And what does jailbreaking even mean? Don't worry; it will all make sense in a minute!
Initially, the term jailbreaking was used on iPhones to mean installing apps not authorized by Apple. It then evolved to Android, and here it meant removing developer restrictions either by installing an app (rooting) or changing the firmware (flushing).
But when it comes to Firestick, the term jailbreaking simply means bypassing restrictions and sideloading applications. This is what the term will be referring to for the rest of this guide.
Now, the reason that you might want to jailbreak your Fire Stick is simple – there are some apps that give you even more content than the "official" apps, and they are free to use; so, why not unleash all the streaming power of your Amazon FireStick?
Installing these apps jailbreaks your Firestick, or in other words, sets it free.
⚠ Ensure that you are Protected First
Before you go much further though, one thing you need is to ensure that you have a VPN in place. VPNs protect you from scrutiny and give you access to more channels and information and, if you are planning on installing sideloaded apps, you want to definitely need to ensure that what you are streaming is private.
Premium VPN servers are located all over the world and their services provide a significant amount of protection and anonymity, but they also let you bypass geo-blocking, which is what different TV networks impose based on your country of connectivity.
This is why users living outside de US, cannot access US Netflix, for example. Fortunately, if a VPN service has a server in the US, then your country of origin is masked, and it looks like you are accessing the service from the US!
The VPN I recommend
We always recommend Surfshark to all our readers as it's a great tool, and it's available in the official store. Here are some highlights of the Surfshark VPN and why we like it 😃:

⚡ Superb Speeds: Guarantees a smooth live streaming experience.
🌍 Huge Server Network: You can connect to a nearby server for a fast and stable connection.
😲 UNLIMITED Devices: Connect dozens of devices at the same time!
🔑Unblock Anything: Safe access to censored apps, websites and torrent sites.
😎 Best in Privacy: The VPN doesn't keep any activity logs, and so your activities are only known to you.
🔐 Top-notch Security: This VPN uses AES 256-bit encryption and provides multiple protocols alongside other security features such as a kill switch, DNS & IPv6 protection and WireGuard.
💳 30 Days RISK FREE Money-Back Guarantee: In case you do not like the service, you can get every penny back if you cancel within 30 days!
To make it easier for our readers to stay anonymous, we've negotiated an exclusive deal with Surfshark to give our readers a 82% discount! You can read our complete guide on installing a VPN on Firestick for more information, as well as installation instructions if you have an older model Firestick.
How to Prepare Amazon Firestick for Jailbreak
As mentioned before, jailbreaking Firestick means that you will be installing apps that will help you unlock more content. For this reason, you'll need to prepare your device to allow the installation of apps from third-party sources.
Step 1: Enable Installation from Unknown Sources
While at the device Home screen, go to Settings.
Select My Fire TV.
Open Developer options.
Turn on Apps from Unknown Sources. If you are using the new Firestick interface, the option will be Unknown Apps. Once you select it, you will see Downloader, and you can then click it to turn the option on.
Step 2: Install Downloader APP
Downloader is an application that helps users install third-party apps on Firestick. It can be used for searching, downloading, and installing APKs.
Installing Downloader on Firestick is quite straightforward as the app is available in the Amazon App Store.
From your home screen, go to the Search option and type Downloader.
The app should be displayed as the first option. Select it.
Now, click Download/ Get.
After the download and installation, you'll now get the Open/ Launch Now option. No need to open it yet; just go back to the home screen.
Step 3: Configure Downloader
When Downloader opens for the first time, it will request permission to access files. Select "Allow" to grant.
Now, since Google doesn't allow browsers on the Google TV app store, you need to download a browser plugin for Downloader. To do so, simply type browser.aftvnews.com into the URL field and select Go.
The plugin will start downloading, and the Downloader will then give you an option to install it. After that, click "Done", and you will get an option to delete the file and free up space.
From there, you can then use Downloader as a browser to search for apps.
Jailbreak Amazon Firestick with streaming applications
Now, everything is set for you to open up a new world of streaming using Firestick. This can be done by installing applications that will let you access almost anything you want for free.
However, before this step, it's important that you use the necessary measures and precautions to stay safe. This means that you need to enable your VPN and stream privately.
If you haven't installed Surfshark, the app is available on the App Store, so it can't be installed using the same procedure as Downloader. You can use the button below to get our exclusive 82% discount.
Now that you are protected, the first application we suggest to install is Kodi.
Install Kodi on Firestick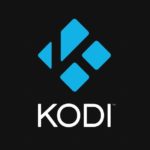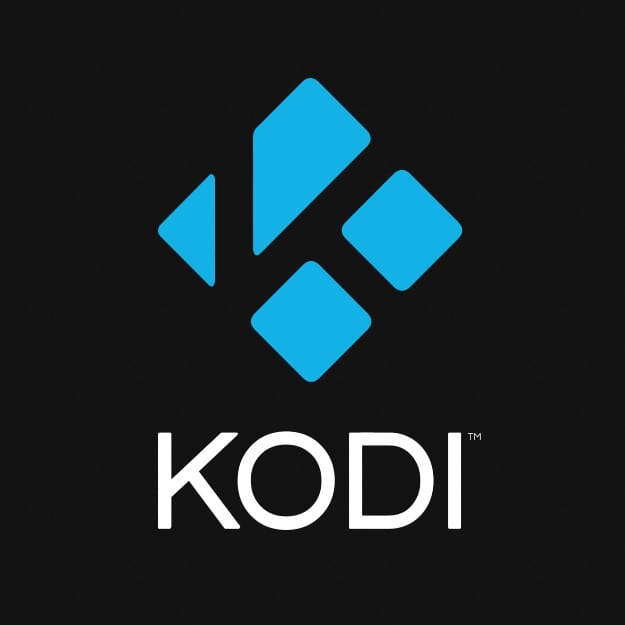 Kodi is an open-source media organizer and streaming platform that allows users to access almost any streaming content online, mostly for free. This is made possible through the thousands of third-party addons available for the program. We'll tell you how to configure the software for maximum functionality, but here is the installation procedure.
Note: The software was removed from the Amazon Store as it facilitates copyright infringement, and so always use Kodi with a VPN.
To download the Kodi apk file:
Go to the browser section of Downloader and search Kodi.
Under the search results, open Kodi.tv.
Go to the menu on the top left side and select "download." This should take you to the "choose your weapon" section.
Select Android.
Choose the ARMV7A (32-bit) version.
Kodi should start downloading.
Upon completion, click "Install."
After the installation, click "Done."
You will now get an option to delete the file and clear space. After that, go to your apps section, and you will find the latest version of Kodi.
Also, as its very important to start with Kodi the right way, if you are new to Kodi, we strongly recommend a visit to the Complete Kodi Setup Guide!
Configure Kodi with Addons
Once you have installed Kodi, the next task is to install addons so that you can stream whatever you are interested in.
Here are some of the best addons you can install on Kodi:
Exodus Redux
Exodus is arguably the most famous Kodi addon, and it specializes in movies & TV shows. The addon organizes titles in a neat way and provides high-quality streaming sources. Exodus Redux is a reboot of the original addon, and it very stable and performs extremely well. Here's how to install Exodus Redux.
Asgard
Asgard is an all-in-one Kodi addon and one of the best performing addons in 2021. You can use the addon to watch movies, TV shows, sports, IPTV, documentaries, stand-ups, anime, kids' content, and so much more. By installing Asgard, you'll have almost everything you want within the same addon. Here's the installation guide.
TVTap
If you wish to stream Live TV and Live Sports for free, then TV Tap is your go-to addon. The addon presents hundreds of channels that let you stream almost anything live and free. These are organized into Documentaries, Entertainment, Food, Kids, Movies, Music, News, Sports, and USA Channels. Each of these categories provides a huge number of channels from all over the world, with the sports section containing the most. TVTap should be the first Live TV addon on your list, and here's our guide on how to install the addon.
Apart from these, you can check out our detailed guides for the best Kodi addons:
Note that all the above are third-party Kodi addons, and so you need to ensure that your VPN is turned on .
Configure Kodi with Builds
Apart from installing Kodi addons one by one, you can also transform your Kodi by installing a Kodi build. These preset templates completely transform the appearance of Kodi and install multiple addons at once. In most cases, Kodi builds usually have sections such as Movies, TV Shows, Live TV, Adult, etc., as they offer all types of addons.
If you wish to install a Kodi build, we usually review multiple builds and provide installation instructions.
You can check out our Kodi build guides below:
Just as with addons, these builds also facilitate streaming of copyrighted content through third-party addons, and so ensure you stream privately and anonymously.
Install Streaming Apks on Firestick
Kodi may be the most popular way to jailbreak Amazon Firestick, but it's not the only. You can also remove your streaming restrictions by installing various Android apks. These applications are third-party apps that are not available on the Amazon store but can be installed on Android devices.
It's important to note that third-party apps do not host the content they present. Rather, they aggregate for links from the internet. The best of them are able to provide multiple high-quality streams.
Here's a quick roundup of the best apps you should check out:
Cinema HD
Cinema HD is a dedicated movie and TV show streaming app that allows users to watch almost any title in HD. It is a clone of the now-defunct Terrarium TV, and it adopts the interface used in its predecessor. This makes it easy to sort titles using categories such as popular, trending, top-rated, airing today, comedy, drama, etc. You can customize the app under settings and also choose to add Real Debrid for premium links. Here's how to install Cinema HD on Firestick & Android Box.
Live NetTV
Live NetTV is a superb option to jaibreak Amazon Firestick and stream Live TV channels from across the world. The app features 800+ channels, grouped into categories such as Sports, By Country, Documentary, Entertainment, Movies, and News, among others. Most channels usually have multiple links to ensure better service. Here's how to install Live NetTV on Firestick & Android TV.
Stremio
Stremio is a media organizer that, in some ways, works like Kodi. But unlike Kodi, the app lets users install community addons from within the platform. This means that accessing streaming links is super easy, and there are many Stremio addons that help provide these links.
However, it's important to note that Stremio uses P2P technology to provide content, and this type of traffic, alongside various torrent sites, is blocked in several countries. To use Stremio without a hitch, always use a P2P friendly VPN such as vpn1 vpn_name /vpn1 to disguise your torrent traffic and remain anonymous. For a start, here's how you can stream RARBG movies on Stremio.
You can check out our guide on the best streaming apks for Firestick & Android TV for more similar applications.
How to Install Streaming Apks on Firestick
If you wish to jailbreak Amazon Firestick using an application whose guide we have not provided, below is the general procedure. Note that the procedure starts after configuring the Downloader app.
To install a third-party app, you'll need to download the app's apk first.
In the URL field of the Downloader, enter the URL: e.g., https://hdstreamz.app/get
The apk file will start downloading.
After the download is complete, click "Install."
When the installation completes, click "Done."
The Downloader will ask if you want to delete the apk. Select "Delete" to save some space.
When asked to confirm, select "Delete" once more.
The newly installed application should have been added to your app list. It can now be found under "See All."
After installing the app, you can then customize it to your liking under Settings.
To Jailbreak Amazon Firestick is Legal?
As you can see from the above, jailbreaking Firestick does not temper with its Operating System. This means that jailbreaking a firestick is 100% legal. By enabling unknown sources, you are simply allowing the device to install apps that have not been published on the Amazon store.
However, although installing any app is completely legal, streaming some of the content provided by these apps may not be. This is the reason why we advise that you always use a Good VPN if you decide to jailbreak Firestick.
Wrap up
When you Jailbreak Amazon Firestick you're setting it free and opening a new world of entertainment. Once you install appropriate apps, you will no longer be held back by subscription fees, geo-restrictions, or even government bans.
The guide above should help you accomplish this by removing device restrictions and installing the right applications and addons. However…
We hope that this guide on How to Jailbreak Amazon Firestick has been helpful. kindly consider to leave a rating and share it with your friends. In case you experience any issues, let us know in the comment section, and we'll assist where we can.
Enjoy your streaming!