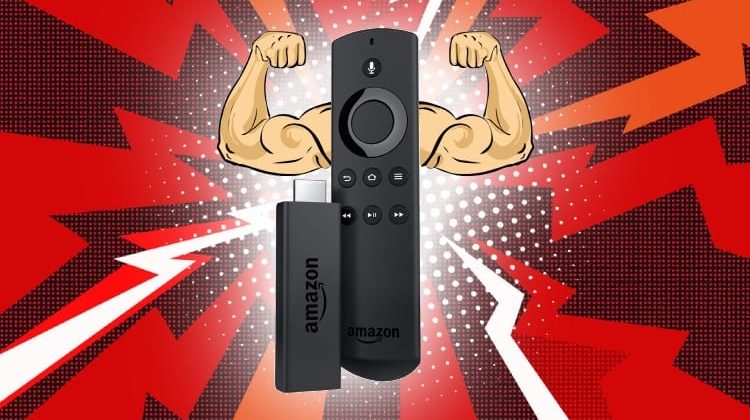 Amazon Firestick is an excellent device from Amazon which puts home multimedia entertainment on the hands of millions of people over the world. Unfortunately Amazon is very conservative on supplying third-party applications. To unleash the full power of your firestick, here's a guide where you'll find ways to Put Your Firestick on steroids.
The Amazon Firestick has revolutionized the world of home entertainment and made it easy for millions of homes to cut-the-cord. The device lets you enjoy unlimited home entertainment while at the same time helping you slash the huge cable bill.
Apart from the regular entertainment apps like Netflix, Amazon Prime, Hulu, etc. Firestick can let you watch thousands of TV channels, Movies, TV Shows, Music videos, documentaries, sporting events, and so much more from all over the world.
If you have just bought your Firestick/ Fire TV or you want to supercharge and unleash the full power of your firestick, we have drafted a detailed guide that will help you get anything you want to your big screen. Most of the apps and tricks provided here won't even require you to pay a single penny!
Sideloading Firestick Apps
One of the most important things you need to know is how to sideload applications on Firestick. Sure, Amazon has its own store which you can use to install various apps. However, Amazon is quite strict when it comes to publishing apps on the store, more like Apple.
For an app to be published, it has to go through some tough checks to ensure that it does not pose a threat in any way and that it's fully compatible with the Firestick remote. For this reason, thousands of apps are not available on the Amazon Store despite the fact that Fire TV devices run on Android.
A good example is Kodi, the popular streaming software. The app is completely legal, and it's available on the Google Play Store. However, Amazon removed it from its store way back in 2014 due to concerns of copyright infringement by installing third-party addons on the software.
You can't install Google Play Store either as Amazon devices do not support Google services. This leaves you with one very popular option: sideloading. Sideloading is the reason why despite the Amazon store having only a few apps, Fire TV devices are still very popular.
Through sideloading, you can install official and third-party applications that will help you stream thousands of free movies, TV Shows, sports events, live TV channels and more all for free!
What is Sideloading?
Sideloading may sound like a complicated task, but it's just the simple process of installing an app that is not available on the Amazon Store. Since the operating system used on Fire TV devices is a fork of Android, you can install any of your favorite Android apps on the device.
This can be done easily without even having to jailbreak/ root the device to get superuser access. All you need to do is to enable installation of apps from "unknown sources" on your device and then proceed with the installation.
There are various ways to sideload applications on Firestick, but the best two are either using the "Downloader" app or sending them from your Android phone using "Apps2Fire".
Here's our detailed guide on how to sideload any app on Firestick using these apps to unleash the full power of your firestick
Important Note:
One of the reasons why Amazon limits the apps on its store is to avoid copyright infringement, something that content producers, governments, and copyright organizations are actively fighting. Some of the best apps you can install to supercharge your Firestick are not even available on the Google Play Store for the same reasons. This means that you need to be super careful when sideloaded apps.
The only way that you can avoid getting in trouble with the authorities is by using a reliable VPN. Surfshark is currently the best VPN for Kodi and it's the VPN we recommend for privacy and security while streaming on Firestick.
Surfshark
does not keep any of your usage or connection logs, and it offers the best speeds to allow you to stream in HD. While connected to the
VPN
, you won't have to worry about your privacy/security, geo-restrictions, government censorships, or even ISP throttling.
To help you get started, we are currently offering an
exclusive 82% discount
for our readers.
Besides using a VPN, you also need to be careful with the apps that you install. There are apps out there that have been corrupted by adding some form of malware that can then steal your personal data or even harm your device.
Though the chances of this happening are low, ensure that you download the right apk of the app you want. Almost all third-party streaming apps have their own sites where you can download the app. We also provide installation guides with screenshots and reliable links for all popular Firestick apps, and so you can always check our site for the app you need, to unleash the full power of your firestick
Check out our Firestick tips and installation guides
Kodi on Firestick
Initially known as XBMC Media Player, Kodi is a powerful home media streamer and organizer that can completely transform your home entertainment. It is the most popular streaming app thanks to its great interface, excellent functionality, and the fact that it supports over a thousand third-party Kodi addons.
After installing Kodi on Firestick, you can watch any type of content that you like. This includes Movies, TV Shows, Live TV, Pay Per Views (PPVs), Sports, Music, Documentaries, Radio, and so much more. Third-party Kodi addons will let you access all these for free.
How to install Kodi on Firestick
To take advantage of the robustness of Kodi, you need to install it on Firestick. We have outlined the entire process for you.
First, you first need to allow Firestick to install third-party apps. Here's how to do that:
While at the device Home screen, go to "Settings" then select "My Fire TV/ Device;"
Select "Developer options;"
Turn on "Apps from Unknown Sources" as well as "USB debugging."
After that, we can go ahead and download the app.
The best app for downloading the installation file is "Downloader," which is readily available on the store. If you haven't installed it yet:
On the main menu, select the Search and type Downloader;
Downloader should be the first suggestion. Select it;
Now click Get to install the app on your Firestick;
After the installation is complete, open the app.
Downloading Kodi APK
In the URL field of the downloader, enter the URL "http://kodi.tv/download" and click 'Go'.
The app will open the download page of the website. Since Firestick and Fire TV are based on Android, we need to download the Android apk. Under "Choose your Weapon," select Android.
Now, choose the 32-bit option, as it the recommended version for Firestick. Your download should now begin.
When the installation completes, click "Done" You will then be asked if you want to delete the apk. Select "Delete" to save some space. When asked to confirm, select "Delete" once more.
You can now open Kodi. However, you won't have anything to watch yet, and so we need to install a repository then a few addons.
Kodi Repositories
Simply known as Repos, these are files that contain a host of various Kodi addons. You can think of them as the Amazon store that provides you with various applications that you can install on Firestick to stream or accomplish a particular task.
In the same way, Kodi repos provide you with Kodi addons that you can install to stream content. An example of a Kodi repository is the well-known Kodil Repo (formerly Kodi Israel) which contains popular addons like Deathstar, cCloud, Genesis, Exodus, The Magic Dragon, Placenta, Incursion, Solar Movie, etc.
This means that to install a Kodi addon, you'll need to install its Kodi repo first. Kodi addons are found in various Kodi repositories.
How to Install a Kodi Repository
There are many Kodi repositories available, but they can all be installed by following the same steps. All you need to install a Kodi repository is its working link. From there, you can follow the instructions below.
First, you need to give Kodi permission to install repositories and addons from third-party sources. Here's the procedure for doing so:
While at the Homepage, open Settings by clicking the button
On the system page, select System settings
Hover over Addons and enable Unknown Sources
Kodi can now install programs from third-party sources.
From there, we now need to add the source where Kodi will fetch the repository you need.
Adding the Repository Source
Go back to the Kodi home screen, and click the Settings button
Select File Manager, and then double-click "Add-Source."
Type in the URL into the window that opens. Below that, give it a name. You can then click "OK"
Installing the Kodi Repository
Go back to the Kodi home screen. On the left-hand side menu, click "Add-ons."
Open package installer by clicking the the button at the top of the menu bar
Select "Install from Zip File"
Select the repo you just added above. It should be displayed with the name you just wrote in step 3 above.
Select the repository. It should be displayed as something similar to "repository.something.zip"
You will receive a notification when the repo installs successfully.
Kodi Addons
In its original form, Kodi does not come with any content. At that point, it can only work as a media center, allowing you to organize content across your home network.
To stream content online, you need to install some Kodi addons. These are small programs that allow you to search for content online. When you select a title, the programs scrape for links from publicly-available websites and then provide you with various streams that you can use for free. The quality of the stream is usually displayed along with the source.
How to Install Kodi Addons
Kodi addons are contained inside Kodi repositories. If you follow the above procedure and install a repository, installing an addon should be super easy. Here's how to install one.
While at the Kodi home screen, click "Add-ons" on the left-hand side menu
Open package installer by clicking the button at the top of the menu bar
Now, select "Install from the repository"
You will see all the repos that you have already installed. If you haven't installed any yet, the official Kodi repository will still be there. Select the repository you want to install from.
You will get several options. Select "Video Add-ons"
Now, you should see all the addons available under the repository you have selected. Just click on the one you want to install.
Click the "Install" option.
If you are using Kodi 18 Leia, you'll get a pop up of all the dependencies that will be installed along with the addon. Just click OK
The addon will now install. You will get a notification when it's ready to use
Check out our latest Kodi Addon Installation guides
Best Kodi Addons for Firestick
There are over a thousand Kodi addons available today and knowing the best is always a difficult task. The fact that Kodi addons and repositories usually get shut down every now and then makes it difficult to stay updated.
To help you stay in the know and make the best use of your Kodi, BestDroidPlayer always finds the best and the latest Kodi addons for you. We have a whole section dedicated to giving you Kodi guides, and so you can always check back for the latest.
Check out our Kodi addon installation guides
We also have a regularly updated guide of the top 23 working Kodi addons grouped into various categories such as Movies/ TV Shows, Sports, Music, etc.
Kodi Builds
Builds provide an alternative of installing addons if you don't want to install one by one.
A Kodi build is a pre-configured file that can completely makeover your Kodi program to give it a brand new theme, layout, artwork, and more. Apart from that, builds also come pre-installed with many Kodi addons that have been selected by the developers. These addons are grouped into sections, and most of the popular categories like movies, TV shows, live TV, sports, music, documentaries, etc. are usually covered.
If you'd like to do an all-in-one Kodi setup, here are the 8 best Kodi builds for Firestick.
How to Install a Kodi build
The process of installing a Kodi build varies from one build to another. However, you will still need to start with the regular procedure of installing a repository. This means that you first need to identify the source of the build and then install its repository using the procedure we have provided above.
You can then follow the instructions below:
After the repository has been installed, go back to the Kodi home screen. On the left-hand side menu, click Add-ons
Open package installer by clicking the button at the top of the menu bar
Now, select "Install from repository"
Select the repository that you have just installed
On the next screen, select "Program addons."
Now, select the installation wizard for the build you want to install.
From there, follow the instructions that you will be given.
Every build has a different installation procedure, but you shouldn't have a hard time proceeding from there. If you'd like to know how to install a particular build, we usually provide guides for installing new and popular Kodi builds. Regularly check out our Kodi section for the latest.
Be Careful though!
Kodi has been receiving a lot of negative attention in the recent past. This is because it's used by netizens all across the world to stream copyrighted content illegally. This is through third-party addons like the ones we have stated above, and so you should be extra careful while using them.
You need to always ensure that your VPN is connected to a server before you can start streaming. Since the VPN will encrypt your traffic, your ISP will not make sense of the data you are transmitting and they will only see some garbled mess.
Other snooping parties will also not be able to track you since you will now have an IP address belonging to Surfshark, and the VPN doesn't keep any logs. Even with a court order, Surfshark will not be able to provide any of your information since, after all, they do not have it. Bellow we'll show you how to install Surfshark on Firestick.
Best Apps to unleash the full power of your Firestick
Though it's super-powerful, Kodi alone is not sufficient to unleash the full power of your Firestick.
To help you make the best use of your Firestick, Fire TV or Android box, we always review trending Firestick apps and prepare installation guides with screenshots.
Here's a summary of some of the best apps that will unleash the full power of your firestick. Some can be installed directly from the store, while others need to be sideloaded.
#1: IPVanish – For geo-restrictions, privacy, & security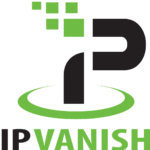 IPVanish is not a streaming app, but rather a super important utility app. After installing IPVanish, you will be able to unblock content from any region, bypass government censorship, and beat ISP throttling among other things.
Here are a few highlights that put IPVanish ahead of the race for the best VPN for Firestick:
Keeps zero connection & activity logs
Solid privacy & Security
Excellent streaming speeds
1,250+ servers and 40,000 IPs in 60+ countries
Allows P2P
Easy to use
Use up to 10 devices simultaneously, with a single account
Very compatible (including routers & browsers)
Works with Netflix
24/7 Live chat support
7-day money-back guarantee
How to install IPVanish on Firestick
IPVanish is the simplest VPN to install. The VPN has a dedicated Firestick app that has already been approved by Amazon and published on the store. Considering that only a few other VPNs have been approved, that further bolsters IPVanish as the best VPN for Firestick.
Here's how you can easily install the VPN:
On the Firestick home screen, search IPVanish
The app will appear as the first suggestion. Click on it
You'll now be given the "Get" option. Hit it.
IPVanish will now start downloading.
When the download is complete, open the app and sign in using the credentials you created. If you haven't created an account yet, you can do so using our exclusive 82% discount.
After you log in, you'll now have plenty of options to customize your connection. You can also connect easily with just a click of a button.
To customize, you can also choose a country, a city, a server, and even set the VPN according to your preferences.
If you wish to stream Netflix US, we suggest that you use the Ashburn, Chicago, and Dallas servers.
#2: Downloader: For Sideloading apps
Downloader is the other utility app that you must have to unleash the full power of your firestick. The app is completely free, and it can be used to install any app that is not available on the Amazon Store. After installing downloader, all you need is the address of the app you need to install. The app will download it and give an option to install. You can also delete the apk to save some space as it's require for installing the app only.
Downloader is available on the Amazon Store, and so it can be installed by searching "Downloader", downloading and installing it.
#3: Kodi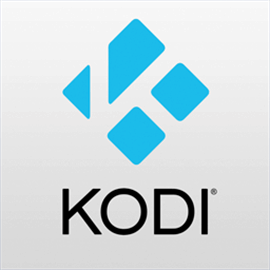 We have already talked about Kodi, and so you should know its capabilities by now. Install the app and set it up with best Kodi addons to unleash the full power of your firestick.
For an even better streaming experience on Kodi, we suggest that you set-up Real-Debrid. This service will provide you with high-quality links that don't have buffering issues.
Check out our Real-Debrid guide for beginners
#4: CinemaHD
Just as its name suggests, Cinema HD is a dedicated streaming app that lets you watch recent and popular movies as well as TV Shows. The streaming app is completely free, and it lets you search for almost any movie or TV show you are interested in. It presents you with tens of streaming links that can be viewed in up to 1080p.
The app is super easy to navigate, and it's one of the apps you need to install to unleash the full power of your firestick.
How to Install Cinema HD on Firestick & Fire TV
#5: Sportz TV

Sportz TV is quickly growing in popularity especially among people who would like to cut down on cable TV bills. This is a streaming app that offers over 6,500+ HD and SD channels for as little as $14.95. The app offers lucrative home entertainment that consists of News, network and entertainment channels, Children's channels, Movie channels including on-demand, Continuous play TV shows and movies, Sportz Channels, PPVs, and so much more. This is one of the unavoidable apps to unleash the full power of your firestick
There's 24/7 live chat support via Telegram where you can get help in case of any problem.
Learn more about Sportz TV including how to install it on Firestick
#6: CyberFlix TV
CyberFlix TV is one of the best successors of Terrarium TV, and it provides tons of high-quality content and great functionality. The app contains the same design as its predecessor and it even has more high-quality links.
CyberFlix TV lets you watch almost any Movie and TV Show you want with ease. Best of all, you can even integrate Real-Debrid and get HD links that you can stream without buffering.
Here's how to install CyberFlix TV on Firestick
#7: TV Zion
TVZion is another third-party video-on-demand application that lets you watch free content. The application majors on TV shows, movies, and anime content which is usually in HD, but you can adjust quality depending on your connection.
One beauty of the app is that unlike most apps, it chooses the best streaming link for you, and so you won't have to do it yourself. TVZion is fully compatible with Firestick and you won't have any problems using the app.
How to install TV Zion on Firestick
#8: Live Net TV
Live NetTV has been around for over two years, and it's a very popular streaming application. The app provides users with 700+ live TV channels that are well organized into categories such as Sports, News, Entertainment, Movies, Documentary, Music, Cooking, Kids and Religious. For every TV channels, you will get more than one link to choose your stream from.
The app is completely free and it runs on ads that are not annoying.
Here's how to install Live Net TV on Firestick
#9: Swift Streamz
Swift Streamz is one of the best apps if you want to watch some live TV free and in HD. The app provides users with 70+ TV channels from all over the world. Navigating between the channels is super easy since they have been grouped into categories such as US TV, UK TV, Kids TV, Sports TV etc.
The app has almost all major TV channels, and so you won't even need to worry about expensive cable bills.
Here's how to install Swift Streamz on Firestick
#10: Netflix & YouTube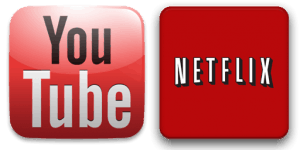 These two are not related in any way, but they are some of the most popular apps in the world. Netflix lets you stream from a huge list of titles for a subscription fee. With an account, you can stream thousands of hours of quality content. You can turn on your IPVanish VPN to connect to Netflix US which has the biggest Netflix library.
YouTube on the other hand needs no introduction. The app is free and powered by ads, though you can subscribe to YouTube Premium and enjoy zero ads, downloads, and background play on YouTube and YouTube Music. If you are not in the US, you can just connect to an IPVanish server located in the US and you'll get access. You will however need a compatible payment method.
These two apps are available on the Amazon App Store.
Wrap up
If you have the Amazon Firestick or Fire TV, you can easily transform your home entertainment with the guide above. You will be able to watch TV shows, movies, live TV, sports, music videos, documentaries, and so much more using Kodi or the other apps mentioned above and unleash the full power of your firestick. However, remember to put your safety and privacy first to avoid landing in trouble for copyright infringement. Always use a reliable VPN like Surfshark to stay safe as well as circumnavigate geo-restrictions and ISP throttling.
[kkstarratings]