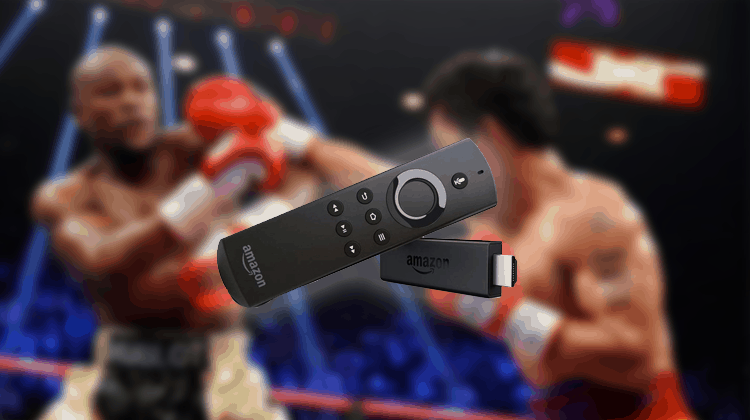 Learn How to use your Firestick to watch live or on-demand boxing for free. We give you the 3 best apps to watch boxing, you will absolutely love them. Start now watching boxing on your Fire TV device.
Amazon Firestick and Fire TV are the simplest and easiest devices to use if you want to watch Live Boxing for Free.
You can control them through voice commands or manually by pointing, clicking, and accessing boxing. Other sporting events are simple when you combine the Firestick with Kodi and some other apps. However, before we get into the apps, let's ensure that you are safe and secure when streaming content online.
What's a VPN, and Why do you Need it to Watch Live Boxing On Amazon Firestick
A VPN (Virtual Private Network) is software you can install on your Firestick. VPNs have two main advantages when accessing streaming content:
Protection and Encryption
Bypass Geoblocking
You see, VPNs create a virtual tunnel between your device and the servers you are accessing. Information sent through this tunnel is encrypted and secured to protect you and helps ensure that no one can view or know the information or servers you're accessing.
The second advantage is their ability to bypass geoblocking. Geoblocking is when content is only accessible from specific regions of the world. With a VPN, your originating location is masked, and all the servers see is where you've connected. Using a VPN in the country where the content is available makes it seem like you are actually in that country.
The VPN I Recommend
Now there are a lot of different companies offering VPN service, but they are definitely NOT all created equal! With a Firestick, the simplest and easiest option is definitely Surfshark, as it has a native app that you can download and install directly from the search menu.
Some Surfshark features:

⚡ Superb Speeds: Guarantees a smooth live streaming experience.
🌍 Huge Server Network: You can connect to a nearby server for a fast and stable connection.
😲 UNLIMITED Devices: Connect dozens of devices at the same time!
🔑Unblock Anything: Safe access to censored apps, websites and torrent sites.
😎 Best in Privacy: The VPN doesn't keep any activity logs, and so your activities are only known to you.
🔐 Top-notch Security: This VPN uses AES 256-bit encryption and provides multiple protocols alongside other security features such as a kill switch, DNS & IPv6 protection and WireGuard.
💳 30 Days RISK FREE Money-Back Guarantee: In case you do not like the service, you can get every penny back if you cancel within 30 days!
We've arranged an EXCLUSIVE deal with Surfshark to give our readers 82% discount. Just follow this link
Would you like to know more? Here are 5 reasons why you need a VPN while streaming.
The Best Apps to Watch Live Boxing On Amazon Firestick for Free in 2023
To Watch Live Boxing On Amazon Firestick for free, we suggest you these important Android applications:
Watch Boxing with Rapid Streamz APK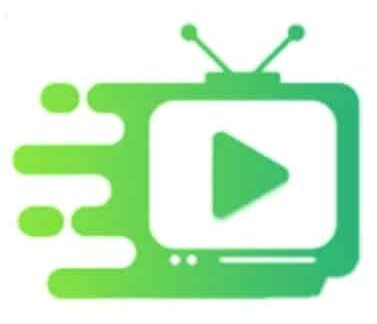 Rapid Streamz is the best bet if you want to enjoy a good boxing bout from your sofa. The application is Live TV specialized, with many hundreds of TV Channels from countries like the UK, France, Germany, Portugal, India, Pakistan, the US, Canada, Australia, and more. However, what makes this App to get our preference is the many sports channels categorized in: Football, Boxing, UFC, WWE, Tennis, NBA, NFL, Rugby, Motorsports, and Cricket.
Rapid Streamz is very easy to install on your Firestick or Android Device, is user-friendly, and though having advertising when you change the channel, is exempt from glitches, and the video quality is really nice.
Check out how to install Rapid Streamz.
Watch Boxing with RedBox TV APK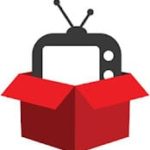 Another excellent apk is RedBox TV, which is super easy to install on your Firestick.
Check here our RedBox TV Review.
Watch Boxing with Kodi
Kodi is a free and versatile media player application. It allows users to play games, videos, music, and movies. This software has numerous add-ons available, which you can use to watch sports, movies, or TV shows online.
However, it needs to be made clear that some third-party add-ons of Kodi have pirated and illegal streams of content that can be traced back to your device. For this reason, I strongly suggest using a VPN when you use Kodi on your Firestick.
To ensure that you are as secure as possible, ensure that you always have the most up-to-date version of Kodi installed on your Firestick – check out our guide to install Kodi on fire tv devices.
Recommended Kodi Add-ons to Watch Live Boxing On Amazon Firestick
The add-ons are what really make Kodi the amazing tool that it is. Numerous third-party add-ons are available on Kodi. Some are paid add-ons, and some of them are temporary add-ons. The exclusive sports Kodi repositories can be found in abundance. Here is the list of some reliable and recommended Kodi add-ons, popular for their Boxing streams, to make it easier for you.
Click on any of the links above to get an idea of how they are installed. We'll be adding more links and details in the future so make sure you come back and check them out.
Wrap up
Now, you can watch and enjoy high-quality Live boxing on your Amazon Firestick through several Android applications. However,