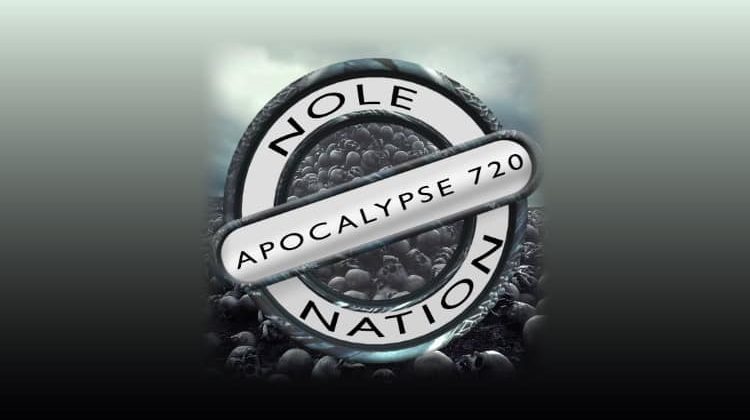 With technological developments, video quality has increased exponentially and the same should be expected of streaming applications. Apocalypse 720, is an excellent Addon to exclusively watch Movies and TV Series in HD quality, which comes in this trend, and which you will want to install on your Kodi.
The world of Kodi addons is very competitive. More and more addon creators are looking for new niches and ways to stand out among their competitors. Today we present an addon that decided to invest not in a specific type of content, but in quality. After all, in recent times the quality and bandwidth of our domestic connections have increased a lot. Therefore, it is good to know that an addon offers us only content with guaranteed high quality.
The name of this addon is Apocalypse 720, and if you want to know everything about it, follow us in this article!
About the Apocalypse 720 Kodi Addon
Apocalypse 720 is an addon to install on Kodi whose differential is to present only content in 720p, as the number says in its name. But don't think that this addon is limited to only free online movies; it offers a wide range of HD content. When installing the Apocalypse 720 add-on, you will have access to the following categories, by now:
New Releases
Action
Adventure
Animation
Classics
Comedy
DC
Disney
Drama
Horror
Marvel
Romance
SCI-FI
Sports
Thrillers
War
24/7 TV Shows and Movies
That's right, you will find only HD streams within all these categories. It's an impressive amount of content, without having to wonder if the quality will be good or if it will be a transmission so bad that it will just frustrate you. With the Apocalypse 720, quality is guaranteed.
Unfortunately, Apocalypse 720 does not have integration with Real-Debrid and Trakt because it does not have a configuration option. This is an addon with constant updates, so it is possible that these options will be available soon. Even so, the Apocalypse 720 remains a very solid and valid addon in itself, especially since it already has high-quality transmissions, natively.
If you are interested in Apocalypse 720, stay with us as we will teach you step by step how to install it on Kodi!
How to Stream safely in HD
When bringing you these articles, our goal is that you can have fun without worrying about complications or problems.
When browsing the vulnerability of your connection is a very common problem. There are several stones in your way for your enjoyment, such as operators that block content, websites and apps that restrict your access depending on your location, any legal issues with content protected by copyright laws and so on.
     The solution to surf safely is simple: use a quality VPN like Surfshark. A VPN is an intermediary in your connection, connecting you to what you want to access. In this way, neither the websites and applications nor your operator know what exactly you are doing, ensuring your anonymity on the network.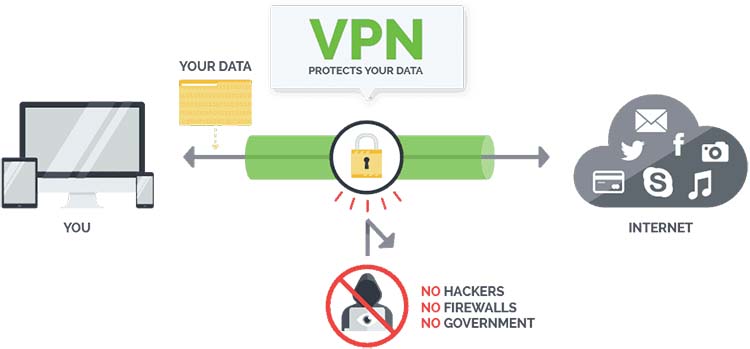 There are many VPNs out there, but not all are reliable; so we created a list of the best Free and Premium VPNs, where you can choose the one that suits you best. However, to save you that hassle, you can follow our recommendation.
The recommended VPN
The VPN we recommend is Surfshark. This VPN is known for its seriousness in dealing with its anonymity since it does not keep records of its users activities. IPVanish also has fast servers in many locations, providing fast connections and has no bandwidth limit. This is an especially important factor when using addons like Apocalypse 720 since a bad VPN will limit your connection, causing slow and even interruption of transmission.
Take advantage of the 57% discount that Surfshark offers to our readers and browse safely and anonymously without losing connection quality!
How to install Apocalypse 720 Addon on your Kodi
Installing the Apocalypse 720 Addon is fairly simple requiring only the normal steps you follow when installing any other addon on Kodi.
The first required action is to allow Kodi to access sources outside the system. You only need to this once. So, if you have never done this before on your Kodi, do it now, by following these steps:
Enabling unknown sources
First, click the gear button in the upper left corner to open Settings.
Then head System Settings
Finally, open the Add-ons tab and turn on the Unknown Sources option
Installing the Nole Dynasty Repo
The Apocalypse 720 Addon is part of the Nole Dynasty repository; so you'll have to install this repository on Kodi by following the steps detailed below to access this repository:
Firstly, turn on a Good VPN likeSurfshark before performing these steps, to prevent your internet operator from blocking the access to the repository
Then, on the home screen and click the cog button to go to the System tab. Then head File Manager
Now double click on Add Source option
A box will open. Click on <None> and enter exactly this URL: http://repo.noledynasty.xyz
Give a name to identify the new repository (ex: NoleDynasty) and click OK
Then go back to the Kodi home screen and choose Add-ons, from the left menu. Then, click the button Add-on browser
Then choose the option Install from zip file
Now select the NoleDynasty source name (or whatever you chose) you have entered when adding the source name
Select the .zip file with the latest version from the repository. As of the date of publication of this article, the file was repository.noledynastyrepo-2.3.zip. Newer versions tend to have higher numbers in their versions
Wait for successful repository install confirmation. After that, you can use the Nole Dynasty repository to install Apocalypse 720 on your Kodi
Install Apocalypse 720 Addon on Kodi
Without returning select, this time, the Install from repository option
Now select the Nole Dynasty repository
Next, select the Video Add-ons option
Now, from the list, click on Apocalypse Addon
Allow the addon to install the necessary dependencies for its operation, simply clicking OK button
Wait for the confirmation that Apocalypse 720 has been successfully installed on your Kodi
Now go back to Kodi home screen. Recursively select Add-ons > Video Add-ons > Apocalypse 720 to run the addon. When opened, it will ask you to enter a PIN code. Click OK; this will open a window where you'll need to enter the Pin code, latter
To receive this number, you need to use the browser and access the PIN generator website at https://pinsystem.co.uk/. Once there find and click the "Generate a Pin Code" button
Now, scroll, find and copy the generated code.
Return to Kodi, enter the required Pin code on the opened window and click OK.
Soon a  message will appear indicating that you have successfully completed the steps above
Finally, just close this box or press the back button on your remote control to enjoy everything the Apocalypse 720 Addon has to offer on Kodi.
Wrap up
Apocalypse 720 comes in the wake of addons that seek to fill specific niches within the Kodi community. Honestly, an addon specializing in free online HD movies, TV shows and Series is a very welcome addition. Despite not having integration with Real-Debrid, in a way the addon ends up guaranteeing quality transmissions nonetheless.
Some users may find this addition of the PIN-code strange to use the addon. However, in a way it is an understandable measure to prevent abuse; you get free online HD series and movie streams and payment is just a few seconds of your time. The good things in life – including stable servers and fast connections – tend to come at a price, and just a few clicks seem like a fair price.
We hope that this article on how to install the Apocalypse 720 Addon and that you will enjoy all the HD content on your Kodi.
See you later!
[ratemypost ttl=0]