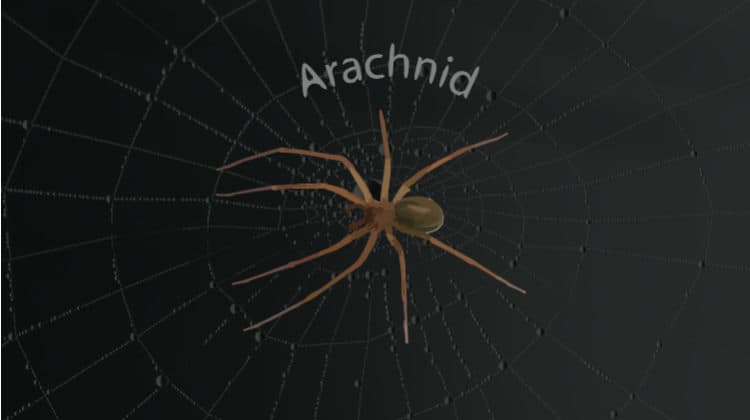 Among the countless Kodi add-ons out there, Arachnid is one of the most popular ones among Kodi users. It is a video add-on for Kodi that works with Fire TV Cube, Android TV Boxes, Amazon Firestick 4k, NVIDIA Shield, and Fire TV. If you are in search of an add-on that can fulfill all your streaming needs, make sure you follow our steps on How to Install Arachnid Kodi Addon. Arachnid Kodi add-on offers a huge variety of movies, TV shows, videos, series, and whatnot!
The Arachnid Kodi Addon
Arachnid is one of the best Kodi add-ons that you will find on the internet. It can be easily installed onto your Kodi app through the Racoon City Repository and the add-on is compatible with all devices including Fire TV Cube, Amazon Firestick 4k, Android TV Boxes, Fire TV Cube, and NVIDIA Shield. This makes the add-on even more useful as users can use it on any device.
You can also integrate your Real-Debrid account while streaming media on the Arachnid add-on, as this, will ensure you get high-definition and smooth-running links. Check out our Real-Debrid post for further details and reasons for why it pays to have RD with Kodi. Furthermore, the add-on offers amazing video quality for streaming and all the links work smoothly. The installation is very easy, and the interface is user-friendly and easy to use for all its new users.
Advantages of Arachnid Kodi Addon
Arachnid Kodi addon offers all types of online media content, including TV shows, TV Series, Movies, and so much more!
The video and audio quality are amazing.
This add-on is available for download from the Racoon City Repository.
The user interface is simple and easy to use.
Disadvantages of Arachnid Kodi Addon:
Arachnid is a third-party addon, so we advise you to use a VPN while streaming.
Some of the links might not work or could be broken or will only work with Real Debrid.
Why Should You Use a VPN?
For those of you who don't know, VPN stands for Virtual Private Network and is a software used to protect its users from numerous threats on the internet. The VPN acts as a defensive wall between the user and the website they are accessing, to make sure that all of their browsing behavior is anonymized and private.
VPNs are important, especially when you like streaming content online.
The VPN I recommend
Surfshark is one of the best VPNs out there and offers the best services. Many VPNs out there work fine for simply browsing the internet but they save your browsing activity on their servers and they are not optimized for streaming. Unlike other VPNs, Surfshark offers a no-logging system to its users, protecting their browsing activity, and making sure it is not saved on their servers. If this information is leaked or stolen by someone, it can help anyone track you down. Surfshark makes sure you are fully protected, and all your data is safe. In addition Surfshark with its global network of servers, gives users a quick and easy way of bypassing geographic restrictions. If you've ever gotten the message that the "content you are trying to view is unavailable in your area" you'll know what I mean! Luckily Surfshark can help make that problem disappear.
Moreover, they also offer a 7-day money-back guarantee for all their users, in case they are not satisfied with the services. Besides, their customer service representatives are always available and are extremely friendly. They help you deal with all kinds of VPN related problems and make sure the issues are resolved as soon as possible.
Surfshark is the optimal VPN for Kodi.
We were able to get an exclusive 82% of Surfshark.
Save 82% of Surfshark, now!
How to Install Arachnid Kodi Addon
For those of you who love streaming online media content on the internet, we have written down very simple and easy steps to follow, to install the Arachnid Kodi addon.
Enabling Unknown Sources
Launch your Kodi Application.
Click on the Cogwheel icon on the top left of the screen and go to the System option in settings.
Click Add-ons and in that window, enable the Unknown Sources option by turning it ON

Now click YES and make your way back to the systems menu.
Installing the repository
First of all, connect to a good VPN server. This will avoid your ISP to block the repository and the addon.
Surfshark is the VPN we recommend.
In File Manager, click on 'Add Source' and then double click the <None> option and type in the repository name exactly http://racooncity.gq/repo/
When it asks you to give the media source a name, write anything you want, for example, 'RC' and then tap on OK and go back to the System settings.
From there, select Add-ons > Install from zip file and then choose the media source that you named earlier.
Here, click on the zip file URL repository.racooncity-1.0.0.zip. It will show you a notification saying that it has been installed.
Install Arachnid Addon on Kodi
Now, click on Install from repository option, and select the Racoon City Repository.
Click on the video add-ons button, select the Arachnid addon, and hit Install.

Wait for a few seconds until you see the Installed notification. If you get a message saying that a few dependencies will also be installed with the add-on, click OK.
Once the addon is installed, navigate to the Home Screen of Kodi application and then go to the Add-ons option.
In video add-ons, you will see Arachnid. Select the add-on and launch it.
Make sure you go through all the lists and watch whatever you like. Enjoy!
Using Arachnid Kodi Addon
While the addon is supposed to work without a Real Debrid account and will provide access to streams that do not require it, I was, unfortunately, unable to get a single stream to work in my testing. Once I'd configured my RD account into the addon though, everything worked seamlessly and the number and quality of the streams provided skyrocketed. To get to this stage was a bit of a rigmarole though as I had to navigate through the Tools section to the ResolveURL section and in my case scroll down the list till I found Real-Debrid and then click the option to Authorize My Account. I've used other addons where it was quite a bit simpler, but in Arachnids case, it looks like they are trying to cover all of their bases and have offered lots more Universal Resolvers than other apps.
Once I had it all working though I was amazed at the size of the menu (in some cases its 3 levels deep) and volume of titles available and on offer. Playing the titles was as simple as clicking on the stream and quality I was interested in; then it pulled in all of the relevant information for me. It took a bit of time to get off the ground, but I suspect this might over time become one of my favorites with the level of customization they offer.
Conclusion
It is fairly simple to Install Arachnid Kodi Addon, the hardest part was installing RD afterward as already stated. The addon has a nice and easy-to-use interface for all types of users and has amazing video and audio quality. All the links work smoothly and you do not have to worry about buffer time.
However, since the add-on scrapes the links from many different sources on the internet, we recommend you to use a God VPN like Surfshark, to make sure you and your personal information is secure.
Make sure you try out the Arachnid Kodi addon for the best online media content, and if you like it, give your friends the chance to try it too, by sharing this guide with them. Also don't forget to rate this article and drop us your experience on the comments section bellow.
Happy Streaming!