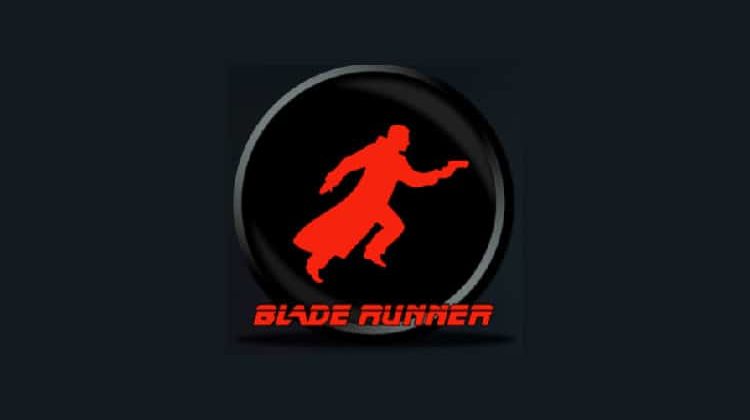 The Blade Runner is a newer promising Kodi addon with quality links, to install and watch Movies, TV Shows, and Sky Network channels, for free; however, the link to the repository may change from times to times requiring updating actions and this is the updated link in June 2020
Hi, guys! Finally, it seems as if the COVID-19 lockdown situation will ease a bit, but still, you need to take proper care because the virus doesn't seem to disappear soon. Anyways, whatever the situation presents in the coming few days, there always remains something entertaining you could opt for. Blade Runner Kodi addon is one such example. If you tried installing the Blade Runner Kodi addon earlier only to find out that the repo link is not working, then keep reading this post. Blade Runner Kodi addon updated repository link is finally revealed in this post.
Features of Blade Runner Kodi Addon
By installing the Blade Runner Kodi addon, you can access various content, including TV Shows, Movies, and TV Channels. The quality of the media content is reasonably good; the links are stable and consistent. You can expect reasonable streaming speed from the Blade Runner Kodi addon, and you can further optimize its performance by installing a premium VPN service.
Media categories on Blade Runner Kodi addon include:
Movies
TV Shows
Channels
My Movies
My TV Shows
New Episodes
New Movies
Most of the Channels come from Sky Network. You can unblock regional restrictions easily if the VPN is up and running.
Advantages of Installing Blade Runner Kodi Addon
Offers Free media content with reasonable quality
Rare Kodi addon with Sky Network Channels
Simple and user-friendly interface
Disadvantages of Blade Runner Kodi Addon
Third-party Kodi addon and it has a history of changing Repo links
⚠ Important:
Don't take things for granted. Even though apparently everything on Kodi seems free of cost, there are some things you need to be aware of. The idea here is to make sure that nobody breaks into your device or network connection. But the harsh reality is that ISPs and government agencies are more and more agile when it comes to monitoring the online activities of internet users.
When using a streaming service, you are more vulnerable to potential legal complications for unintentional copyright violations.
But you can easily deal with all these problems by installing a premium VPN service.
The recommended VPN
Surfshark is by far the best premium service available for streaming in 2020. It is easy to use and you can set it up in minutes. You can avail free trial, to begin with during which you can see if the service serves your purpose.
Surfshark has a huge network of global servers in many dozens of countries. It helps you to easily use a virtual IP address from the most suitable country or region to unblock regional restrictions. A highly reliable encryption algorithm ensures that nobody stands a chance of accessing information you share over the network. Surfshark follows a strict no-logging policy which means that it doesn't save the data of any of its users.
All these and many other features are available, for the best quality/price ratio:
Special Offer: $12.99 $2.30/month
30-Days Money-Back Guarantee
We managed to get an exclusive 82% of Surfshark.
👍 Save 82% of Surfshark, now!
How to Install Blade Runner Kodi addon in 2020: New Repo Link
It is important to notice that the repository link for the Blade Runner Kodi addon has been updated. To install the Blade Runner Kodi addon, you need to first download the zip file using the link below; however, before you get there, you need to enable Unknown sources in your Kodi install.
Enabling unknown sources
Launch Kodi and press Settings (cogwheel income)
Go to System and then hover the cursor on add-ons
The panel on the right side of the screen will show some settings and you need to check if Unknown Sources is selected. If not, toggle the button to turn the option ON.

Press Yes
Return to the Home screen
Removing the old repository
This action will be necessary only if you have already installed the repo using an outdated link before. In that case, follow this procedure to remove the old repository.
Installing the Repository
Turn your VPN On to avoid your ISP to block the access to the repository. We recommend the use of a Good VPN like Surfshark.
Now, hit Settings.

Next select File manager

Double click Add Sources and then press <None>

and type or copy the following URL in the text field –

https://dejavurepo.github.io . Make sure that you give it a unique name so you can find it again. I chose Dejavu repo.
Press OK and then return to System again and place the cursor over Add-ons
Press Install from zip file and select Dejavu repo or whatever name you chose and then select install from zip file
Select the destination folder where zip file has been downloaded and choose DeJaVu-1.0.4.zip
The system will show notification "DeJaVu Repo installed"
Install Blade Runner Addon on Kodi
Without returning, select this time, Install from repository
Find and select DeJaVu Repo > Video add-ons and then find and select Blade Runner, from the list
Press Install and once the system successfully installs Blade Runner Kodi addon you'll see the notification Blade Runner Add-on Installed
Return to the Kodi home page and go to addons to launch Blade Runner Addon and enjoy it!
The Addon was successfully installed and was running, using this procedure, on 01, August 2022 👌
Conclusion
Using the updated link to DeJaVu Repo, you can easily Install the Blade Runner Kodi addon in a minute or two. This addon is a nice addition to your add-on library if you love watching newly released movies, TV shows, and Sky Network channels. But on the other hand…
We think you'll find Blade Runner works fast and, in my testing, has consistently been one of the better recently released addons to install on Kodi.
Have a nice streaming time!