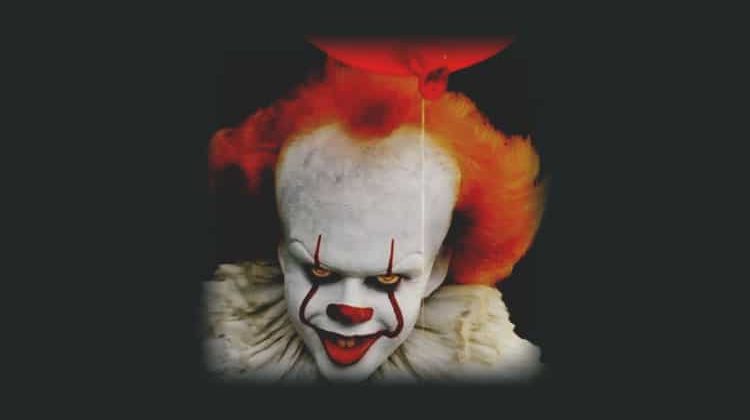 Looking for high quality and fast streams without buffer lags? The IT addon will not disappoint you and here's the install Guide on Kodi.
Kodi is a free and open-source media player platform that assists its users in streaming and playing music, videos, movies, podcasts, etc. on the internet or with computer storage. As you may know, Kodi has numerous addons available on the internet for download; it makes it easy for users to enjoy streaming content whenever they want instead of going through the trouble of looking for streaming links.
Why Install the IT Kodi Addon?
One of these addons is known as IT; it offers a huge list of movies, documentaries, YouTube videos, TV Shows and so much more online media content for its users. This third-party addon came out after the well-known 13 Clowns addon stopped working. The IT addon offers high speed buffering, high-quality streaming and it can also be integrated with Real-Debrid to make the most out of it. You can also use torrents to stream content faster.
IT Kodi addon offers a user-friendly interface, which is very similar to the interface of the 13 Clowns Kodi addon. It is simple and easy to use so you can enjoy watching your favorite media content online, with no trouble at all. If you're looking for an addon that offers a number of movies, TV series, documentaries, shows, YouTube videos and so much more, this addon is the one to go for. However, before you can go on and download the addon, make sure you are safe while browsing the internet. Let's discuss why security is extremely important while dealing with streaming and download links.
Why You Need a VPN With IT Kodi Addon
Those of you who don't know, VPN's are virtual private networks. Provide you with a tunnel between you and the website you are surfing in order to safeguard you from the numerous viruses, threats, malware, identity thefts and so much more that you could be exposed to on the internet.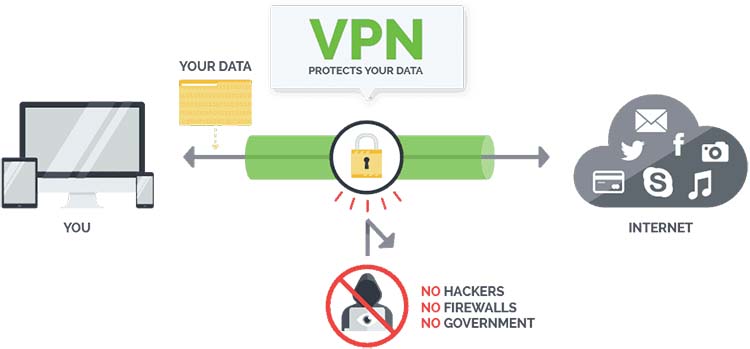 … and why Surfshark is the best one
Let's look at how Surfshark can be used to protect yourself and your device from the various threats while browsing the internet.
Surfshark works on all operating systems – iOS, Windows, Android and many more. It keeps your information secure; unlike many other VPNs, it does not track your activity and does not keep track of your activity on the internet. This information can cause many security threats if leaked. Most VPN's out there offer the security you need, but they also keep a log of all your activity on their main servers. This basically completely defeats the purpose of a VPN!
Surfshark is also known for its amazing customer service and countless features. Their customer support representatives are extremely helpful and well-trained to help you with all kinds of VPN problems that you face. They also offer a 7-day guarantee, in case users are not satisfied with the services.
Another amazing feature of Surfshark is the number of servers around the world. You see these servers are critical in bypassing geo-restrictions. You need to have servers in different locations to ensure that you can access a location where the content is available and Surfshark has thousands of fast servers in almost any country you can name.
Choosing the right VPN is an important decision. Luckily for you we managed to get an exclusive 82% of Surfshark.
Pros and Cons of IT Kodi Addon
IT Kodi addon has a lot of features to help you stream all your favorite media content on the internet; and this without any trouble. Apart from the huge list of media to choose from, another good thing about the addon is that the addon offers high-quality content to be streamed and also at very high speed to make sure there is no lagging. The addon works perfectly, however, it is a third-party addon and so it is not official. So it's crucial that you have a VPN like Surfshark in place.
Steps to Install IT Kodi Addon
Here are a few simple steps to install IT addon to Kodi:
Launch Kodi and press the cogwheel to navigate to the settings.
Go to 'Systems' and in the 'Addon' tab, turn on the 'Unknown Sources' option. The app will show a warning window. On this window, hit 'Yes'.
Now go back to the settings and go to 'File Manager' > Click on 'Add source' and then click on '<None>'
Add the URL exactly as it is – https://t2k-cloud.co.uk/Repo and hit 'Ok'.
Now, in the media source text box, type in "t2k" and hit 'Ok'.
Navigate back to the settings tab and go to 'Addons'. On the upper left side, click on symbol to go to Addons browser
Click on "install from zip file" and then click on 't2k' and select the repository file. After this, hit 'Ok'.
Now it will show a notification saying that IT has been installed.
Click 'Install from repository' and choose the t2k repository.
Finally, select video addons, select IT and hit 'Install' to install the addon on Kodi.
Enjoy!
Conclusion
The IT is a great addon to install on Kodi, for those looking for an easy way to stream online media content without going through the hassle of looking for streaming links. It gives high-quality content with high speed buffering; it has lists of your favorite movies, TV shows, videos, documentaries, and whatnot.
Make sure you
get a Good VPN like Surfshark to protect you
from all outside threats on the internet before you go on to download or stream anything on the web.
Surfshark will help you stay safe while surfing the internet
. This is done by safeguarding you from online identity theft and malware and making sure your activity and information are safe.
In conclusion, IT is an extremely useful addon for streaming your desired media content on Kodi; also, it is easy to use and install! So, try it out now and enjoy the unlimited media content available!
If you found this guide on How to Install IT Kodi Addon useful, please share it with your friends, rate it and leave us your experience, using the comments box below.
[kkstarratings]