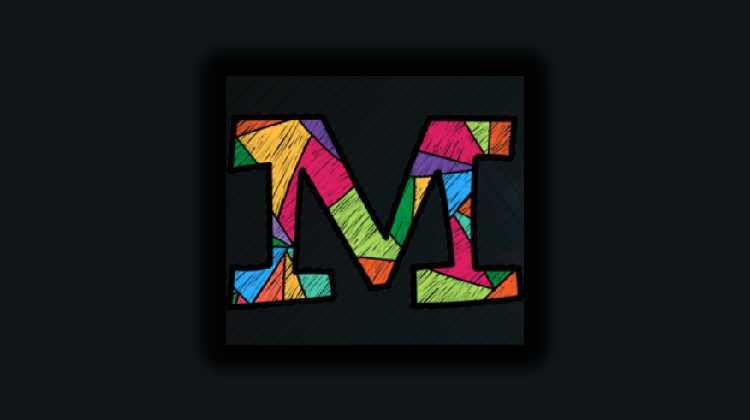 With a strong focus on HD streaming Mercury is an excellent all-in-one Addon to install and watch quality Movies, TV Shows, Sports and much more on Kodi
If you are looking for the best Real Debrid compatible Kodi addon then here comes the installation method for Mercury Kodi addon. Mercury is an all-in-one Kodi addon that includes Movies, TV Shows, Sports, Web Series, and Radio. You can install Mercury Kodi Addon from a repository already famous for addons like Blade Runner. It is functional and most of its addons serve with consistent and high-quality streaming links.
The Mercury Kodi Addon
Most of the streaming links on Mercury Kodi addon require a Real Debrid account. If you do not have Real Debrid, you should really consider it. It requires payment, but the amount is nominal considering the features and capabilities it provides. You can find out more about Real Debrid here. But there is also non-Debrid content that includes WWE, UFC, Boxing, AEW, TV Shows, Top 250 Movies, The Comedians (18+), and Documentaries.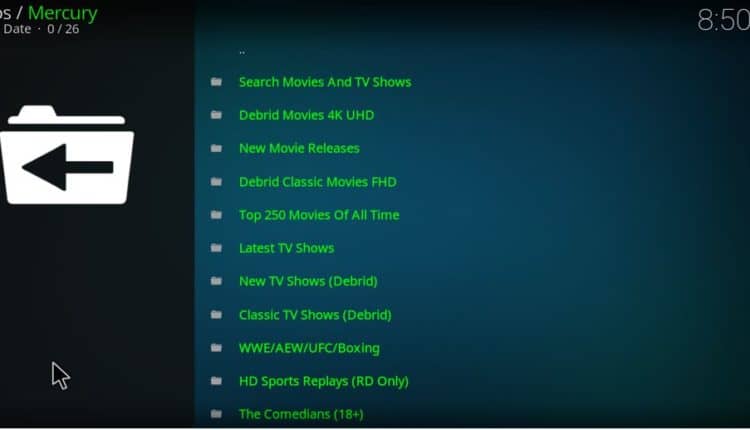 The media library on Mercury addon is extensive. The list includes Maverick World CCTV, Classic British Cinema, TV Channels, Catchup TV, Daily Motion TV, Kids TV, Juke Box, and Radio.
Advantages of Mercury Kodi Addon
Real Debrid Compatible
All-in-One addon
Includes HD Sports and Fight Sports sections
Live TV Channels
Disadvantages of Mercury Kodi Addon
Most of the Non-Debrid streaming links come from torrent servers
Stay Anonymous and Safe
Since Mercury Kodi addon comes from third-party developers, you need to be very careful while installing and running it on any device. Like any other community addon, Mercury also uses streaming links from torrent sources. It makes it highly important to stream anonymously.
Installing and running a good VPN is the best thing you can do for safe and anonymous streaming in 2020.
However, as more and more VPN services are rising, the selection of the right and most convenient VPN service is important. When it comes to privacy and anonymity, a Good VPN service is the only reliable option. Being a streaming geek, I regularly compare different VPN services to find the best one that is out there in 2020.
The VPN service I recommend
As far as 2020 is concerned, Surfshark turns out to be the best in terms of features and pricing.
Surfshark has a global network comprising of premium fast servers in all major regions covering six continents. In addition to servers in most Europeans and Asian regions, Surfshark has servers in the US and the United Kingdom. Access to these servers lets you stream the best-rated media content in the world securely and privately in the privacy of your own home.
While bypassing regional restrictions, Surfshark doesn't leak the information of your real IP address. This is because it abides by its strict Zero-Log policy along with high-end encryption. Your personal information and confidential credentials say safe because neither your ISP nor a hacker stands a chance of decrypting data traveling through your internet connection.
Surfshark is the optimal VPN for Kodi and IPTV Players.
We were able to get an exclusive 82% of Surfshark.
Save 82% of Surfshark now!
How to Install Mercury Kodi Addon in 2020
To install Mercury addon on Kodi you need to configure Kodi download settings first:
Enabling Unknown Sources
Run Kodi and click Settings > Select System
Keep the pointer on addons and then enable Download from unknown sources > Click OK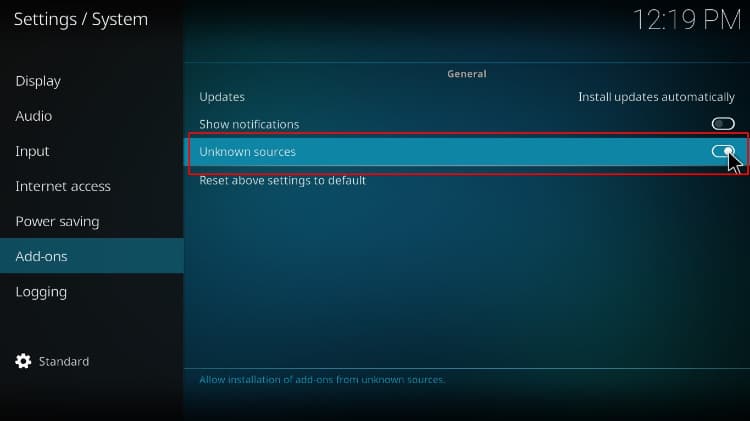 Installing the repository
Now it is the time to download the zip file from the repo link;
Firstly Turn a VPN On. This is to make sure the repo and/or the addon will not be blocked by your ISP. We recommend you to use a Good VPN like Surfshark.
From Settings, you need to go to File Manager and click Add Source
Select <None> and then paste or type the URL to DeJaVu Rep exactly as shown here – https://dejavurepo.github.io
Select a name for the Source – Let's say DeJaVu and then Hit OK
Now, return to Kodi home page, go down on the left menu and navigate to Add-ons".
On the left top hit the Drop-box icon to open the Addons Manager
Select the option Install from a zip file
Find and select the name you've entered before (DeJaVu)
Now, select the repository.DejaVu-xxx.zip (where xxx is the version available)
Wait for the successful install message to pop up; then …
Install Mercury Addon on Kodi
Now hit Install from repository and then select DeJaVu Rep from the list of available repositories
Select video addons > Click on Mercury from the list of addons in DeJaVu Repo
Press Install
It will take a few seconds to install Mercury Kodi addon. Once it is done, visit the addons on your Kodi platform (My Addons) to launch Mercury addon.
Using Mercury Kodi Addon
Once you launch the addon you will be presented with a list of options to select from. You can search for movies and TV shows which is a really nice touch as often most addons force you to scroll through endless lists to find a title you want to watch.
If you do go this route, after searching for a title you will be presented with a list of relevant titles to pick and choose from. Once a title has been selected, simply scroll through the list provided to pick an appropriate stream. For example, if you do not have a Debrid account, scroll down to find another option if it is available. Alternatively, pick the Debrid option as that will give you the highest quality stream.
Other options to explore include New Movie Releases and Latest TV Shows as well as WWE/UFC if you're a fan of those types of events. You'll find that within each category, there are several layers of sub-categories to further explore so spend some time getting to know Mercury as it might well become your new best friend!
Conclusion
There is no doubt that installing Mercury addon is pretty simple and quick yet you must not forget the fact that you are dealing with a third-party addon.
Always run a Good VPN like Surfshark before you install an app, plugin, or addon from community (unknown) source on any open-source platform. The VPN will protect your data on the device and will let you browse and streaming without leaving a track of your identity and IP address.
I hope this guide on How to install Mercury Kodi Addon has been enlightening. Please rate and share it with all your friends.
Have nice streamings!