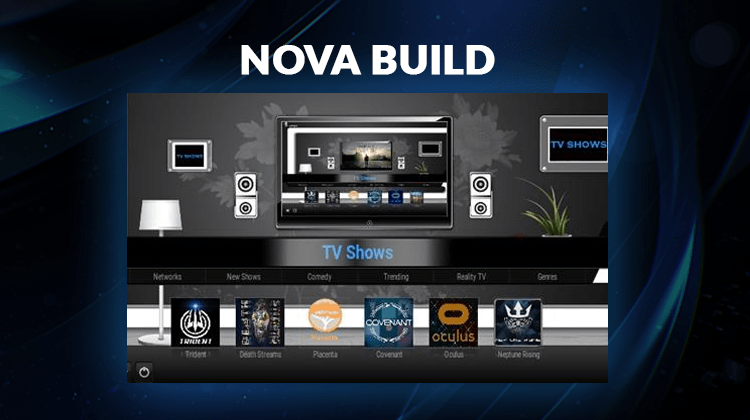 Nova is one of the newest Kodi Builds on the market and it offers all of the add-ons that you could possibly ask for. It's a simple and clean build with something for everyone. Here's the 2023 Intall Guide on How to Install Nova Build on Kodi.
As any seasoned Kodi user might know and understand, Kodi builds are a godsend. They simplify the process of finding and installing various add-ons, and they provide you with a clean and uncluttered view where only the most essential information is available.
One of these builds, albeit a new one, is the Nova build from Simple Wizard Build. The Nova Build features a user-friendly interface that uses the Xonfluence Skin for easy navigability. Nova is a little heavy, upwards of 200 MB, but it comes with lots of popular add-ons including:
Covenant,
Project M,
Maverick TV,
Placenta,
Oculus,
Plex,
Electra Vault,
Death Streams,
Kidz Corner,
Not Sure,
Movie Mania,
Kids Tube,
Pulse Workout, and a lot more.
One key point to note though on this Install Nova Build on Kodi, is that with any third party Kodi add-ons, it's essential that you have a VPN configured and setup.
How important is a VPN:
ISPs were recently permitted to monitor, filter and block content that their users are viewing online after the FCC threw net neutrality laws out of the window. This means that when streaming on Kodi or any other media player without a VPN, you can get copyright infringement warnings if you are viewing copyrighted media. ISPs can also throttle your connection and are known to block access to specific content based on rights and geographies. Bellow you will find how to stream safely.
How to stream safely
A VPN helps protect you from these consequences in two different ways.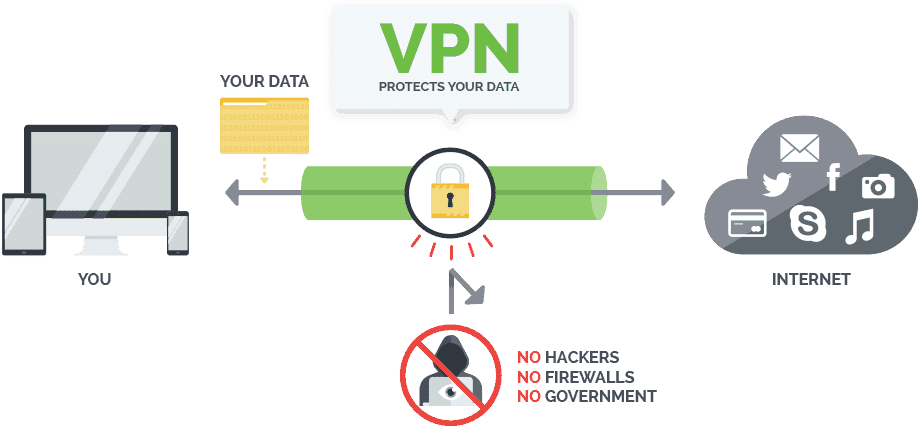 The primary benefit of a VPN like Surfshark is in its security. Once you have a VPN installed on your system, no one can track your behaviour online. You see, VPNs work by creating a secure and encrypted tunnel between your device and the VPN server. This connection is unhackable and gives you complete privacy.
The second benefit to a VPN is in its ability to bypass geographic restrictions. The Surfshark, for example, has 1000+ servers in more than 60 countries to bypass any geographical restrictions and censorship filters. Using Surfshark, you simply connect to the server in a country where the content you're interested in is available and you're done! It really is that simple.
Surfshark, as the name suggests, will make your IP address disappear and no one can see what you are viewing hence protecting you from the government, ISPs and hackers. Surfshark also has a zero traffic logs policy and affords the users unlimited bandwidth and unlimited server switching for a fast and secure connection. It supports all Kodi versions and can run on iOS, Android, Amazon FireTV and Firestick, Windows PC and Mac; with the capability to run one account on five devices simultaneously. In addition to all of these amazing features though, we've got something just as important. As a reader of our site, we've negotiated an amazing 82% discount.
Take advantage of this offer, now!
How to Install Nova Build on Kodi
Before you install any third-party extension g. builds, repositories and add-ons, you have to enable 'Unknown Sources' which Kodi disables by default as a safety filter.
Enabling Unknown Sources
Launch Kodi and click the small gear icon on the top left to open 'Settings'. Select 'Add-ons' and toggle the 'Unknown Sources' button on.
Connecting a VPN
Turn your VPN On. Know why.
Installing the repo
After doing this, return to Kodi home screen and open 'Settings' again; click the 'File Manager' icon and select 'Add Source'. This will display a pop-up window on which you should choose <None> and in the top text box enter this URL: http://thelittleguysco.net/kodi/ and hit "OK". In the lower text field, enter "NovaLittleGuys" as the name for the media source and click "OK"
Then, return to the Kodi home page and select 'Add-ons' from the left sidebar; tap the 'Add-ons browser' icon on the top left that looks like an open box. From the ensuing menu, select the 'Install from zip file' option and select the folder named "NovaLittleGuys" or whatever you chose to call it. Inside, you should click the file named "plugin.program.SimpleBuildWizard-0.0.2.zip" to begin the wizard installation which should show a notification when finished.
Now, you will probably automatically be presented with the build menu, but in case you are not, navigate back to the home screen, select 'Add-ons' and choose 'Program add-ons'. On the list that appears, select 'Simple Build Wizard" to open the wizard.
Next, click on 'Builds' and choose a Nova build and server; after this, choose to either perform a "Standard Install" or "Fresh Install" and click "Continue" on the next window to start the download and install.
After a few minutes the installation should be complete; select "Force Close" when prompted. Close and restart Kodi and wait a few minutes as add-ons are updated before you start using the Nova build.
Pros and Cons of the Nova Build
After the Install Nova Build on Kodi, when initially testing it, the Nova Build seems to have the highest number of integrated add-ons compared to all of the other builds that that have already been tested. Also, Nova offers a nice clean appearance and minimizes extraneous information. It is a bit less user-friendly than the other builds previously reviewed as suggested programs and shows are not automatically presented.
Wrap up
In this install guide, you've learned How to Install Nova Build on Kodi; Pros and Cons were highlighted, as well the importance of preventing your privacy and security. So, never forget to use a Good VPN likeSurfshark to keep you anonymous and unblock all the sources. This is very important! Click here to apply 82% discount on Surfshark.
Hope this guide on How to Install Nova Build on Kodi, helped you. Have a great day!