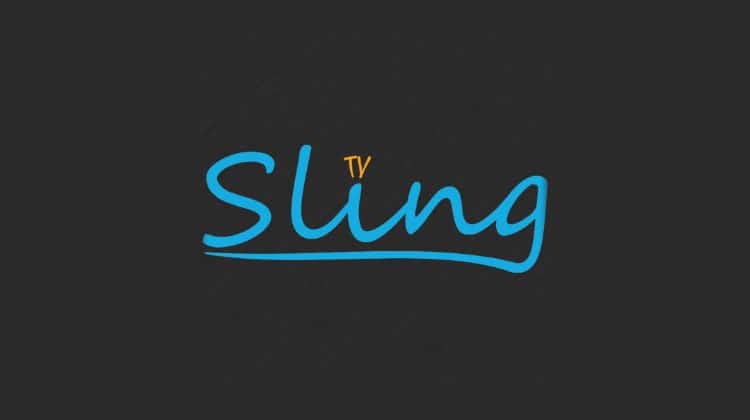 Nowadays, streaming media content on the internet has become very popular among internet users. However, people still struggle to find good quality videos and reliable sources for streaming. Sling TV is one of the few Kodi addons that provide promising features, amazing quality, and various content to choose from – all at a very reasonable price. The content includes live sports, movies, TV shows, TV series, news, children's programs, and much more! Make sure you follow the steps below on how to install sling TV Kodi Addon in 2021 and make your movie nights much more fun!
The Sling TV Kodi Addon
Sling TV is mainly a live streaming addon used by users to stream US entertainment and sports content. However, it also offers various online media content like movies, TV series, children's shows, news, and so much more. With the Sling TV addon, you do not have to worry about what to watch, as it has all the latest content for you to enjoy.
Another amazing thing about Sling TV addon is their good quality links that work without lagging. The video and audio quality are unmatchable, and you do not have to wait for the links to buffer while watching. This is really good as Sling is not free, so you would expect to have good quality even on Kodi. The interface is very user-friendly, so all users can easily navigate it. Even if you are a new user, you will not have to worry about navigating through the interface, as it is designed straightforwardly to make it easier for everyone to use.
Advantages of Installing Sling TV Kodi Addon
Variety of media content with live streaming.
Easy-to-use and simple interface for all users.
Good video and audio quality.
All-in-one addon with amazing features.
30+ channels at a really great price compared to cable.
Disadvantages of Sling TV Kodi Addon
Some of the links might cause problems while streaming, but most of them work smoothly.
Requires a paid Sling account after the initial trial period.
⚠ Stay Safe while Streaming
Virtual private networks are applications that protect their users against threats on the internet while browsing or surfing websites. It guards you against viruses, threats, identity theft, and so much more and also encrypts your data so no one can steal it.
The recommended VPN
Surfshark is a well-known VPN that offers all the necessary features needed for safe browsing.
Surfshark has countless servers all across the world, to make sure that all the geo-restrictions can be avoided. Many VPNs save your activity on their servers, and this information can help anyone track you down if it is leaked. It can also be sold or used by ISPs, which can be dangerous. Surfshark uses a no-logging system to make sure none of your activity and browsing histories is saved on its servers. This is why it is recommended to use a VPN to avoid all these security issues.
Surfshark offers all its users a 30-day money-back guarantee, which means that you can use their services for 30-days and test it out. If you are not satisfied with it, you can apply for a refund within 30 days. Besides, the Surfshark VPN has an amazing and extremely helpful customer service. The representatives are friendly and cooperative and always make sure your VPN-related issues are resolved as soon as possible. Most VPNs claim to offer all these services, but it is vital to ensure that you are completely protected and using a service that does what it claims. Make sure you use a VPN before surfing the web, especially before streaming anything online.
Surfshark is the optimal VPN for Kodi. We were able to get an exclusive 82% of Surfshark.
👍 Save 82% of Surfshark, now!
How to Install Sling TV Kodi Addon in 2021
Sling TV is used by a lot of people. This is why we have prepared a few simple steps for you on how to install Sling TV Kodi Addon in 2021.
Launch the Kodi Application, select the Add-ons option, and then click on the open box icon to access the Add-on browser.
As Sling TV is an official Kodi addon, you can find it really easily. Inside the add-on window, click on the Search button.
Now in the search bar, search for Sling TV addon.
You will see a search result named 'Media Source Sling TV.' Click on it.
Now hit the Install button.
The app will ask you to install a few dependencies with the addon. Hit OK.
Now, wait for the installed notification.
Click on the addon to launch it and log in with your Sling credentials to get started. If you do not have an account, you can get a free trial to test the service out directly with Sling at https://sling.com. Remember, if you are outside of the US, you'll want to have a Good VPN like Surfshark setup and configured for a server in the USA first. Once you've got your account setup, simply log in and enjoy streaming all your favorite movies and TV shows!
Conclusion
We know finding a reliable and working addon is hard since there are so many Kodi addons out there. However, we have done our research, and this is why we have written these simple and easy steps on how to install Sling TV Kodi addon in 2021. We have tried out many addons, but Sling TV works really well, in our opinion. It's, without a doubt, one of the best ones out there. It has a variety of content to choose from, offers live streaming for sports and news, provides children's show links, and so much more. All of the content is in high definition, and you do not have to worry about lagging or buffering. The interface is simple and easy to use, and the audio quality is also up to the mark. Furthermore, the installation does not take up a lot of your time, so make sure you try it out. However…
I hope this article on How to install the Sling TV addon on your Kodi, may help you to watch more diverse content with quality, and to improve your streaming experience.
Happy Streaming!