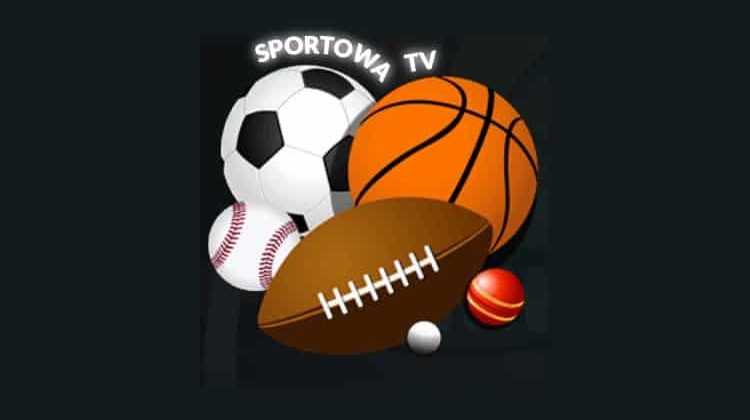 After SportsDevil became unstable, many Kodi users started looking for alternatives. Among others Sportowa came up as one of the most effective and reliable to watch Live Sports Streams and here's a guide on How to Install Sportowa TV Kodi Addon.
Are you a sports fan? If so, you need to Install Sportowa TV Addon on your Kodi platform. Sportowa TV is a new addon available on the Kodi platform that has specialized content that pertains to sports. This sports addon is brought to you by the Mbebe repository. Sportowa TV is a one-stop-shop addon for sports in the US and the UK and all over Europe. Popular sports content available with this addon includes LiveLooker, Crickfree, Sport 365 Live, Live TV, and a variety of other sports content channels.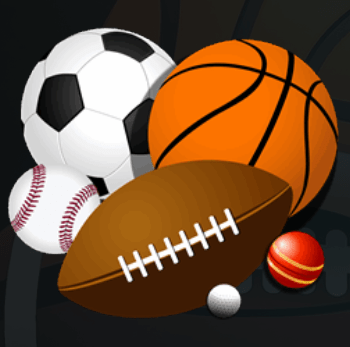 Many Kodi users suggest using Sportowa TV as a replacement for the Kodi addon SportsDevil. SportsDevil is similar to Sportowa TV, but Sportowa seems to work better for many Kodi users. There are different Kodi addons available, but the Sportowa TV addon seems to be the favorite of many Kodi users because of its perks. Are you interested in using this popular sports Kodi addon? Great! You are not alone. Thousands of Kodi users put this addon to good use daily.
Before you start enjoying this Kodi addon, make sure you are using a VPN. VPNs are needed for a variety of reasons.
Why Should I Use a VPN with Sportowa?
One of the most popular questions people have, especially Kodi users, is should they use a VPN? Yes! You should always use a VPN when you're streaming content! A VPN is needed for many different reasons; you will more than likely find beneficial.
#1 – Security and Privacy
Did you know security and privacy are two different things?
SECURITY
When it comes to security, you need a VPN to protect your files on your computer and prevent hackers from accessing your network.
PRIVACY
As far as privacy is concerned, I'm sure you don't want your ISP (internet service provider) to know every website you visit, and I do mean EVERY website. No one needs to know everything about you, but the internet world makes it easy for people to not only know everything about you but steal your identity too! Using a VPN protects your privacy and secures your personal information, so you don't become a victim of identity theft.
If you're a lover of public Wi-Fi networks, you'll definitely want to use a VPN. There are not too many things as unsecured as a public network. These networks are not password-encrypted, which means it's a free-for-all on the network, which can include access to your mailing address, credit, and debit card information, and a lot more personal information you wouldn't want to get in the wrong hands.
#2 – Restrictions
Restrictions are a significant concern of Kodi users. Sometimes you want the best of both worlds. You want your cake and be able to eat it too. Without a VPN, you'll be stuck watching only what your country allows. In many locations, such as the middle east in countries like UAE, China, and a variety of other places, citizens are limited to the content they can watch, including WWE content! Who can live without Roman Reigns, Sasha Banks, or Bailey?
If you use a VPN, you won't have to live without the WWE and other shows you like to watch but are restricted from accessing. With a Good VPN like Surfshark at your beck and call, it's easy to log into a server in a country where the content you want is available. The server then masks your IP address making it appear as if you're actually browsing from that location giving you access to all of the streaming goodness your heart could ask for!
#3 – Peace of Mind
Privacy, security, and bypassing restrictions are pretty cool benefits of using a VPN, but VPNs also provide users with peace of mind. Peace of mind is something you can't put a price on.
Choosing a VPN
Choosing the right VPN can be a complicated process but luckily for you, we've done all the hard work already! We've looked at free VPNs and lots of different commercial VPNs and the one that has always come on top in our testing is Surfshark. It offers clients for pretty much any device you can think of and with thousands of servers around the world, you are guaranteed to get access to a fast server in a country that you need. Even better though, we've got a special deal for you! We managed to get an exclusive 82% of Surfshark.
Pros and Cons of Sportowa TV Kodi Addon
As with any addon for Kodi, there are pros and cons. Although Sportowa TV is a newer addon, there are some things you should note.
Pros
Sportowa TV is an addon that is continuously updated and a great alternative to the Sports Devil addon. This addon has a variety of content that is available for streaming with limited non-working links. Sportowa TV is one of the best sports addons for the Kodi platform.
Cons
This addon should not be used without a VPN (like any other Kodi addon). The Sportowa TV addon is explicitly dedicated to sports content and does not have the content variety other addons have. If you're looking for movies or TV shows I'd suggest taking a look at one of the other addons we've tested for you.
How to Install Sportowa TV Kodi Addon
Enabling Unknown Sources
Launch Kodi and click on to go to System
Select the Addons option, then click the Unknown Sources option. This option enables unknown sources on your Kodi platform. A pop-up window will appear. Click the Yes option.
Return to your Kodi's platform home screen
Installing mbebe repository
Connect yourself with a Good VPN like Surfshark
Click on to go to System once more
Select the File Manager tab and then select the Add Source option
Click on <none> and insert the URL: http://mbebe.github.io/blomqvist/, then click the Done button
Find the phrase Enter a name for this media Source, then type mbebe, then select the OK option. Return to your Kodi's platform main screen by pressing the back button.
Select the tab named Addons from the left menu and then click the Addon Browser Icon that appears in the top left corner of your screen
Now, select the Install From Zip File tab option and then click on the mbebe option. Select the repository.mbebe.zip (Wait for the addon notification before exiting the screen)
Installing Sportowa TV Addon
Then, choose the Install from repository option that has a down arrow as a picture and then click the MBEBE Repo option.
Go to Video Addons and click on click on the Sportowa TV option. Finally select the Install option, and wait for the notification that tells you the Sportowa TV addon has been successfully installed
If you've accomplished the steps below on this How to Install Sportowa TV Kodi Addon guide, you are now the owner of the excellent Sportowa TV addon! You can use this sports addon as many times as you need, but keep in mind you need to use a VPN. There's no need in getting into trouble with identity theft and other issues that you can easily avoid by using a VPN. Paying the small monthly fee that is required to access the protection and security a VPN offer is incomparable to the possible financial outcome of not using one.
Having peace of mind allows you to enjoy your sports television without hassles and frustrations
, such as who has access to your network or who can see every click or keystroke you make?
Get a Good VPN like Surfshark and let it do the hard work for you
. Protecting your files and information doesn't get any simpler than using a VPN. Don't fall victim to scams and similar situations by not having one.
Hope you have found this article on How to Install Sportowa TV Kodi Addon useful for watching Live Sports events. If so, please rate and share it with your friends.
Have great sport streamings!
[kkstarratings]