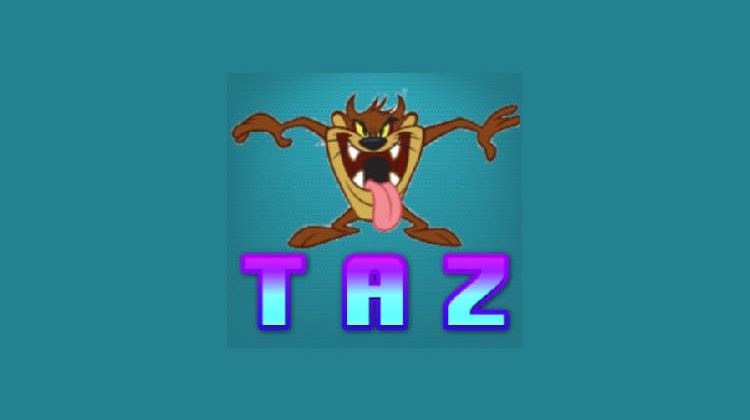 TAZ is another fork of Exodus Addon, to watch quality Movies and TV Shows taking hands from both links and torrent sources together with the best and latest streaming features and here's the guide on how to install it on Kodi in 2020
If you love Exodus addon then installing TAZ on Kodi is going to be the next best thing in 2020. The interface of the TAZ Kodi addon is similar to that of Exodus. You can install TAZ Kodi addon from Octopus Repository that is famous for another promising addon called Alvin.
Features of TAZ Kodi Addon
Before you install TAZ Kodi addon it is important to go through its features first. TAZ, as mentioned earlier, is an Exodus Fork and you can access an above-average collection of TV Shows and Movies. TAZ is also a community addon and you need to be careful when using this add-on by using a VPN service.
Though the streaming quality is better, mostly ranging from 720p to 1080p but if you need optimal buffer-free streaming then you can integrate TAZ addon with Real-Debrid account. This integration allows you to make the most of the HQ links including torrenting. But this requires a Good VPN service like Surfshark to protect your identity and keep the monitoring authorities at a safe distance.
Advantages of TAZ Kodi Addon
Simple user interface much like Exodus Kodi addon
Compatibility with the Real-Debrid account
Good streaming speed and video quality
Compatible with Kodi Leia 18.5 and 18.6
Disadvantages of TAZ Kodi Addon
VPN service is a must for TAZ Addon because it is a third-party addon and it brings torrent sources
Some good quality premium content faces regional blocks
Install Best VPN for Streaming
Accessing media via third-party addons is often a troublesome undertaking because of the geo-restrictions. The premium content is often limited to a certain region. Besides, you need to avoid legal issues for accessing any copyright protected content unintentionally. If you're not familiar with this, you are lucky, but many people have experienced the dreaded message – "The content you are trying to access is not available in your country" or something similar to this.
VPNs can help resolve this quickly and easily. Surfshark has a global network of super-fast servers spread across the globe. This way, it can easily assign a virtual IP address instantly from most of the countries. This makes it appear as if you're connecting from a part of the world where the content is available.
Of course, geo-restrictions are not the only benefit that VPNs provide. The VPN will protect your identity. The ISP and government agencies track your online activities but you can avoid the onlookers by installing a VPN service.
There are free and premium VPN services available but we recommend a premium VPN for countless reasons. These reasons include privacy, anonymity and data security. Furthermore, free VPNs are vulnerable to hacking attempts.
The recommended VPN
We recommend Surfshark because of its exceptional encryption algorithm. It protects your personal information and network credentials by creating a virtual tunnel that can't be breached or compromised.
Surfshark also protects your internet connection from limited bandwidth.  Many ISPs offer unlimited data plans and services. In reality, however, they use something called a "fair use" policy to track and restrict over-usage. However, as VPNs were initially created for business purposes, the encryption in place blocks an ISP from tracking exactly what you are doing online. While they might feel comfortable blocking or slowing down video connections, they generally avoid blocking business links as they know this could have unforeseen consequences to them.
We managed to get an exclusive 82% of Surfshark.
Save 82% of Surfshark now!
Steps to Install TAZ Addon on Kodi 18
Before installing Taz Kodi addon you must have a look at the download settings and make sure to turn ON the option Unknown Sources. The reason is that TAZ has been developed by the community developers so the source is not available with the official Kodi add-on library.
Launch Kodi and press the cogwheel/settings icon
Press System
Place the cursor over add-ons and then look for unknown sources in the panel on the right side of the screen
Press the toggle to turn it ON if it was disabled before
Press YES
Come back to System and then select File Manager as shown below
Select Add source
Press <None> and the system will allow you to insert/type/paste so you need to use the following URL – http://octopus246.esy.es/octopus/
Press OK and the system will then ask you to type a name to identify the source of the downloaded files. We are typing octopus after the name of the repository. You can use any name you want
Proceed by pressing OK
Return to System and then select open-box icon titled add-ons
Press Install from zip file
Look for octopus (or whatever source name you typed) and select it
Now you need to select octopus-0.151.zip
It will take a few seconds to download the zip files and then you will have to press Next and then select Install from repository
Now press Octopus Repository > Look for video add-ons and press this option
Press on Taz >Select install
Confirm by pressing OK
It will take a few seconds to install Taz addon on Kodi
Return to the home screen and then go to add-ons
Press Video add-ons and select Taz to launch the addon
Conclusion
Taz is an Exodus well-succeded fork with a good streaming quality and the sources are consistent but still, you need not be careless about flirting with different titles because some of them might take you to torrent sources. This is why you need to ensure anonymity by using the VPN
Have a nice streaming experience!