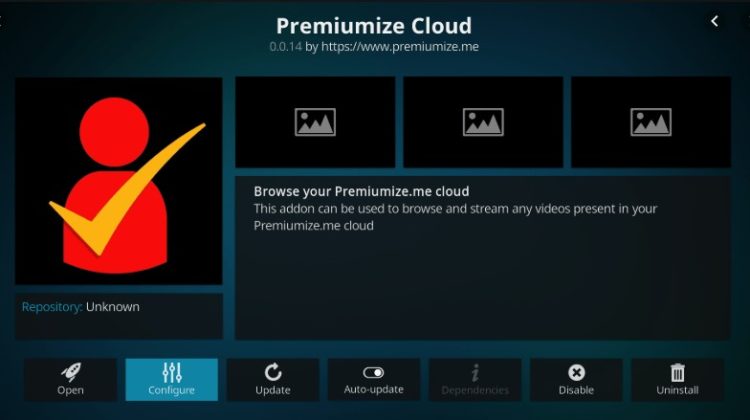 Want play fast high quality streams on Kodi? Sure you want! Premiumize is the ultimate service to access high quality and play it without buffering hassles. Here's a complete guide about Premiumize how to Install and Use it on Kodi.
Are you looking for a newer, better way to use the Kodi platform to its full potential? The answer is the file hosting service Premiumize.
What is Premiumize
Premiumize offers a new way of streaming for Kodi users. This premium file locker service provides beneficial premium torrenting features for Kodi users who enjoy high-quality streaming. Premiumize is like a home for premium file hosts. These file hosts give you access to high-quality links and streaming capabilities that allow you to watch your favorite content with little to no buffering, more bandwidth, and HD streaming!
Premiumize on Kodi offers a variety of premium benefits, including access to more than 15 file hosts and servers, torrent support, a built-in VPN, and proxy servers for different countries.
If you're interested in spending your spare time watching movies, Premiumize is for you. You don't have to worry about interrupting content due to buffering hundreds of times while you're streaming, and the streaming quality is superb. Watching movies has never been better than watching them using Premiumize on Kodi.
Premiumize is unlike other addons you can use with the Kodi platform. This addon is not free to use. The good news is the fees you have to pay are not expensive. You have three subscription options available. These subscription options include:
1 month = €10
3 months = €25
12 months = €70 (Although there is speculation that this is the price for a 12 YEAR subscription!)
Some Kodi users are interested in paying a less expensive price to access high-quality content, so they use Real-Debrid as an alternative. Real-Debrid is a cool alternative if you are not looking for any premium features.
Should I be using a VPN with the Premiumize Kodi Addon?
Simply put – YES!
One factor that sets the Premiumize addon apart from other available addons is its VPN feature. Premiumize has a built-in VPN that protects your information from prying eyes. This is great when using Premiumize, but keep in mind it won't protect you when using other Kodi addons. This is where a VPN like Surfshark comes into play.
Public WI-FI networks
Another perk of using a VPN is security. In addition to keeping your information private, your computer files and personal information is safe when you're using a public Wi-Fi network. Public Wi-Fi networks are game-changers. These networks provide internet access at no cost to you, but, the network is not secure, which means there's no password protecting the network. Whenever you use a public Wi-Fi network, you absolutely need to have a VPN in place for your protection. Your best bet is a Good VPN like Surfshark in this instance as it works with almost every device you can imagine.
Geo-restrictions
There are Kodi users from all around the world. One thing many Kodi users face is geo-restrictions. These restrictions prohibit you from accessing specific websites and content. The unfortunate news is if there are geo-restrictions in your country, you may not be able to access your favorite movies, TV shows, or other content. Luckily, VPNs bypass these limitations and give you access to the content you want the most. Using a service like Surfshark, you can easily access one of the thousands of servers around the world to gain access to content. By choosing a country where the content is available it will appear as if you're actually accessing the content from that country.
Peace of mind
Another benefit of using a reliable VPN like Surfshark, you have peace of mind knowing your information and files are safe. You can stream as much or as little content as you need without worrying about who can view your browsing history, who can access your files or who can get their hands on the required information to steal your identity. It's always better to be safe than sorry. Identity theft costs individuals thousands of dollars to fix. It's better to take the necessary steps to protect your identity and avoid future problems.
Our recommendation
Installing Premiumize on the Kodi Platform
Firstly you'll need to subscribe Premiumize service at https://www.premiumize.me/register
After creating an account on Premiumize, open the Kodi platform and wait for it to load. When Kodi loads, go to the settings option by clicking the gear icon  
Open the file manager by clicking the tab that has a folder on it.
When you click the folder, a new window will appear. Find the add source option and wait for the pop-up box to appear. Enter the URL repository as http://kodi.premiumize.me. Make sure you do not include the https part of the URL at this time. Once you enter the URL, give the new source a name. It can be Premiumize or any name you want as long as you can remember it.
Return to your main screen. Select Add-ons on the main menu; then on the upper left side, click on   symbol to go to Add-ons browser
On the main section of this screen, select Install from zip file, locate and click on the folder "Premiumize" and then select the "repository.premiumize.me.zip"; wait for the successful install message to show up
Now, on the same main screen, select install from repository
Find and select Premiumize, then Video Add-ons and, finally, Premiumize Cloud
On the screen that will open, select Install; wait for the successful install message to show up.
Without returning, click again on Premiumize Cloud. This time  click on Configure You will then be taken to the screen where you provide customer ID and Customer PIN, supplied when you created your account as described on the first step above. Turn Use HTTPS  to ON, in this step. Note, that without selecting HTTPS, Premiumize will not work correctly. Click the OK button.
Open the add-ons tab from your main menu screen. You should see your new add-on Premiumize Cloud.
Congratulations! Now that you have the Premiumize add-on, you have access to thousands of movie titles!
If you liked this article on What is Premiumize and How to Install and Use, please rate and share it with your friends; also let us know your experience on the comments section bellow.
Have a good day!
[kkstarratings]