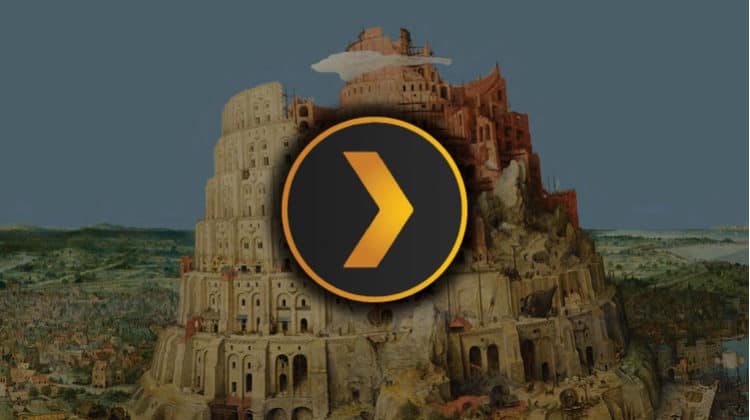 For most people, subtitles are a crucial part of their home watching experience. This is due to various reasons such as you don't want to use too much volume at night, the movie is in a language you are not too familiar with, or even its sound quality is not great, among others.
Fortunately, Plex, one of the most popular home media organizers and streamers, lets users configure subtitles. After that, one can then enjoy their favorite movies or TV shows better. In this guide, we'll show you how to configure subtitles on Plex.
Not familiar with Plex?
In case you haven't explored the world of Plex, it is a media server that allows you to store all your media (movies, music, TV shows, etc.) in one place. Once you have configured the server, you can then access them from wherever you are using your preferred device.
From there, Plex organizes the data and downloads relevant metadata such as synopses, cast information, movie posters and even theme songs. In some way, it lets you create your own Netflix with media that you own.
Unfortunately, the media server stopped supporting the in-app installation of official and non-official channels, which means a limited library. Nevertheless, Plex provides 14,000+ free on-demand movies and TV shows from Lionsgate, Crackle, Warner Brother, MGM, and more. Combined with your own library, you can enjoy hours and hours of quality content on Plex. However, note that some of these are geo-restricted, so you'll likely need a VPN to unlock them.
Apart from that, you can still install third-party channels through both manual installations and the Unsupported App Store. You can check out the guides below on how to do that.
How to Install Unsupported App Store on Plex
Best Plex Channels for Movies
Unlock Titles & Stream Anonymously
While the number of free titles provided by Plex is huge, some of these titles won't be available in your region, especially if you reside outside the US. This is because the companies that have licensed Plex, such as Crackle, already have those restrictions in place.
Further, you will need to install third-party channels as you won't get any new movies on Plex. These channels however provide pirated content, and it's illegal to stream such in most countries. Apart from that, they also get content from torrent sites that have been blocked by many ISPs.
Use VPN with Plex
The good thing is that you can use a VPN to kill two birds with one stone. A good VPN can help you circumvent geo-restrictions, and it can also let you stream anonymously and avoid a DMCA notice.
The best VPN for streaming, which is also the VPN we recommend, is Surfshark offers superb service in that it keeps zero logs, uses military-grade encryption standards, a huge servers network, and provides excellent speeds.
Even better, we have partnered with the VPN, and they are now offering a 82% to BestDroidPlayer readers. Subscribe below and you will also be eligible for a 100% money-back guarantee!
How to enable subtitles on Plex
Before you enable subtitles on Plex, you first need to let the program know what languages you prefer. You can set this within your Plex client or on the web app.
Setting the Plex interface language
On the top right corner, click the drop-down button next to your profile icon.

On the drop-down menu, you'll get an option for your account. Click on it.

Scroll down and you will see the languages section

Ensure the select audio and subtitle tracks option is selected. You can then set your preferred language.

From there, you need to use the web app to enable subtitles whenever you add a movie or TV show.
Enabling subtitles on Plex
Launch the Plex Web App
Choose Settings from the top right of the Home screen

Select your Plex Media Server from the horizontal list, then choose Agents

Choose "Plex Movie" (for Movies) or "TheTVDB" (for TV Shows)

Scroll down and you will see OpenSubtitles

Check it and then scroll it to the top

Click the Gear icon on the right side to open the Settings dialog. Choose your preferred language(s) and save.

Now, titles you add to Plex will have subtitles automatically included. For existing titles, you will need to refresh for them to pick up the embedded subtitles using "Refresh All Metadata".
For an even better experience, you can install one of the many subtitle plugins that you will find on the Unsupported App Store.
Conclusion
Plex is one of the popular movie and TV show apps, and you can configure it the way you like to enhance your streaming experience. The above guide should be sufficient to help you add subtitles to your videos. However…
I hope this article on How to enable subtitles on Plex, may help you better enjoy your media. Let us your experience on the comments section below, rate it and share it with your friends.