This guide shows several ways you can watch FIFA World Cup 2022 for free via streaming apps and Kodi addons. The guide is applicable to Fire TV devices such as Firestick and other Android TV-based devices.
The FIFA World Cup is the biggest sporting event in the world, and the 2022 edition is here with us. This year, the tournament is being held in Qatar, the first time it is hosted by the Middle East. 32 national teams will leave it all on the pitch in a total of 64 games as they try to claim the biggest honor in world football.
The 2022 FIFA World Cup tournament will kick off on November 20th with Qatar vs. Ecuador and run all the way to December 18th, when the final will be held.
World Cup Preview
The favorites for the 2022 FIFA World Cup are Brazil, Argentina, France, Spain, England, and Germany. Just below these are the Netherlands, Portugal, and Belgium. France is the current title holder, and if the team retains it, it will be the first time in 6 decades for such a feat.
Brazil is star-studded and looks like they have all it takes, but their close rivals Argentina haven't lost in 36 games, and the Messi national team story has a good chance of ending in a fairy tale. Or can England finally 'bring it home' after reaching the semi-finals in 2018 and the Euro Cup finals in 2020?
If you are like us and don't want to miss out on any of the action from Qatar, we'll show you how you can watch the FIFA World Cup 2022 free on Firestick.
FIFA World Cup 2022 Details
Below are the 2022 FIFA World Cup key details.
Schedule
First Game: Qatar vs. Ecuador, November 20th, 19:00 GMT+3
Group stages: November 20th to December 2nd
Round of 16: December 3rd to December 6th
Quarter Finals: December 9th to December 10th
Semi-Finals: December 13th to December 12th
Third Place Play-offs: December 17th
Final: December 18th
The final will be held at the Lusail Stadium, which has a capacity of about 80,000.
Kick-off Times
The time in Qatar is three hours ahead of Greenwich Mean Time (GMT).
FIFA has confirmed the first two rounds of matches will kick off at 1 pm, 4 pm, 7 pm, and 10 pm local time (GMT+3).
Kick-off times in the final round of group games and knockout round matches will be at 6 pm and 10 pm local time.
FIFA has scheduled the final to kick off at 6 pm local time.
Participating Teams
There are 32 participating teams from around the world, divided into 8 groups.
Group A: Qatar, Ecuador, Senegal, Netherlands
Group B: England, Iran, USA, Wales
Group C: Argentina, Saudi Arabia, Mexico, Poland
Group D: France, Australia, Denmark, Tunisia
Group E: Spain, Costa Rica, Germany, Japan
Group F: Belgium, Canada, Morocco, Croatia
Group G: Brazil, Serbia, Switzerland, Cameroon
Group H: Portugal, Ghana, Uruguay, South Korea
The top two teams from each group will proceed to the knockout stages, where first-place teams will meet second-place teams from another group and vice versa.
How to Watch FIFA World Cup 2022 Free on Firestick
You can use several methods to watch the FIFA World Cup free online via Firestick and other streaming devices.
Stream using free official apps
Watch the tournament using free streaming apks
Stream using free Kodi addons
We'll explore each method and show you the various apps and addons you can use. These are all accompanied by installation guides that can take you through the installation and setup process.
Method 1: Watch FIFA World Cup using Free Official Apps
The World Cup is often broadcast by state-sponsored media in various countries, so there are lots of options you can use to watch the World Cup for free. However, note that all of them are geo-restricted. If you are not in the country or region by the App of your choice, you can change your Firestick location accordingly to download the apps.
BBC iPlayer & ITV Hub (UK)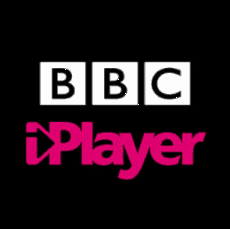 BBC and ITV will share FIFA World Cup match broadcasting in the UK, and both will provide coverage absolutely free. You can download BBC iPlayer and ITV Hub from the Amazon Store or Google TV Store to catch the matches. BBC iPlayer will have 33 live matches, with ITV Hub also featuring a similar number. The final will be shown on both platforms.
To watch the World Cup for free using BBC iPlayer and ITV Hub, you can create a free account. If asked whether you have a TV license, just click "Yes," and you can start streaming. However, note that the two are geo-restricted to the UK. If you are outside the region, use a reliable streaming VPN such as Surfshark to unblock BBC iPlayer and ITV Hub.
SBS On Demand (Au)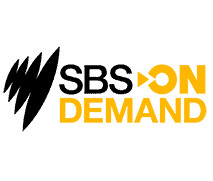 Special Broadcasting Service (SBS) is one of Australia's top streaming services. Just like BBC and ITV, it is partially funded by the government and broadcasts its programs for free. The network has a streaming service known as SBS On Demand, and it's available on the Amazon Store. You can use to watch all 64 FIFA World Cup 2022 games live and free from Qatar. The service will also provide full replays, mini-matches, highlights, and extras videos.
However, SBS On Demand is only available within Australia. If you are outside the region, you can connect to an Surfshark Australian server and create a free account. You can then change your Firestick location to Australia and download the SBS On Demand app, or simply navigate to sbs.com.au using Silk Browser and start streaming.
Fubo TV, Sling TV, or YouTube TV (US)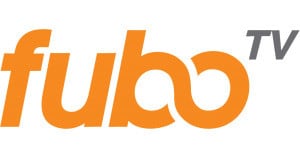 In the US, Fox holds the rights to the world cup, and the network will air all 64 games split between Fox and FS1. If you want to watch the channels without cable, you can use Sling TV, Fubo TV, or YouTube TV. The three charge quite the premium as they are cable alternatives and provide many channels, but they all offer free trials.
To watch the world cup for free, you can take advantage of the various 7-day free trials. However, note that you will also need a VPN outside the US, as these streaming services are geo-restricted. Surfshark provides servers in several US cities, so you can rely on the VPN for streaming.
Method 2: Watch FIFA World Cup using Free Streaming Apks
If the above methods don't work for you for whatever reason, there are also free streaming apps that you can use to watch FIFA World Cup 2022. These apps provide a wide variety of broadcasters to choose from as they source TV channels from around the world.
However, before you start streaming, there are precautions you need to take to avoid getting in trouble for copyright infringement.
⚠ Free Streaming Precautions
Over the last several years, broadcasters have collaborated with ISPs and governments to curb illegal streaming, and the result has been blocking streams, sending copyright notices, and taking legal action.
👉 For these reasons, we highly advise using a reliable VPN if you wish to watch FIFA World Cup free on Firestick. This will help hide your activities and anonymize your connection to make you untraceable.
✋ However, you'll also need to choose your VPN carefully, as some do not offer good privacy, and others are too slow for streaming.
The best VPN for streaming
To stream without buffering and have the required levels of privacy and security, we strongly advise that you use Surfshark. This is currently the best VPN for streaming, and here's a highlight of its features:
⚡ Superb Speeds: Guarantees a smooth live streaming experience.
🌍 Huge Server Network: You can connect to a nearby server for a fast and stable connection.
😲 UNLIMITED Devices: Connect dozens of devices at the same time!
🔑Unblock Anything: Safe access to censored apps, websites and torrent sites.
😎 Best in Privacy: The VPN doesn't keep any activity logs, and so your activities are only known to you.
🔐 Top-notch Security: This VPN uses AES 256-bit encryption and provides multiple protocols alongside other security features such as a kill switch, DNS & IPv6 protection and WireGuard.
💳 30 Days RISK FREE Money-Back Guarantee: In case you do not like the service, you can get every penny back if you cancel within 30 days!
Now you can
enjoy our exclusive 82% discount on Surfshark VPN
.
With that out of the way, we can look at some of the best free streaming apps to stream FIFA World Cup 2022 for free.
1. Rapid Streamz APK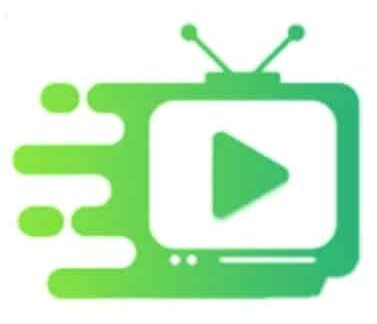 Rapid Streamz is the best free streaming app to watch the FIFA World Cup. The app provides two ways to watch the tournament: direct links and live TV channels. On the upper side of the main interface, there are several sports categories: Football, Cricket, Boxing, NFL, Rugby, Motorsport, WWE, and UFC. To stream the Word Cup, open the Football section, and you'll get links to all upcoming and ongoing matches.
Besides direct links, you can also use the various live TV channels provided by the app. These are organized into several categories, one of them being Sports. There, you'll find lots of channels that you can use to watch the world cup, including BBC, ITV, SuperSport, Fox, and beIN Sports.
How to Install Rapid Streamz on Firestick & Android TV
2. TVMob APK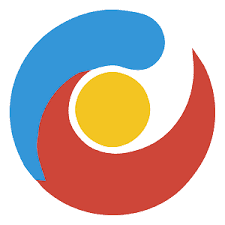 TVMob is one of the best working live TV apks, and you can also use it to the FIFA World Cup. The app is an updated version of TVTap and UKTV Now, and it provides access to over 900 TV channels from various European countries, the US, Canada, and India. These are organized into various categories that include Entertainment, Sports, Music, Movies, and Documentaries.
In the sports and Entertainment sections, there are lots of channels you can use to watch World Cup matches. These include BBC, ITV, SuperSport, Fox, and beIN Sports. Apart from the channels, there's a section named Schedule, where you can find upcoming matches.
How to Install TVMob on Firestick
3. Live NetTV APK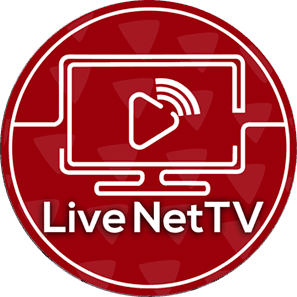 Live NetTV is a popular streaming apk among cord-cutters, and it provides live TV channels, just as the name suggests. When you open it, you'll find up to 800 channels grouped into categories such as Entertainment, News, Sports, Documentary, Kids, etc. The sports and entertainment sections have a lot of channels that will be airing the world cup.
Like Rapid streamz and TVMob, Live NetTV has an events section that lists important football games. You can head there and select the World Cup match you want and start streaming for free. The app provides multiple links for every channel to enhance reliability.
How to Install Live NetTV on Firestick
Method 3: How to Watch FIFA Word Cup via Kodi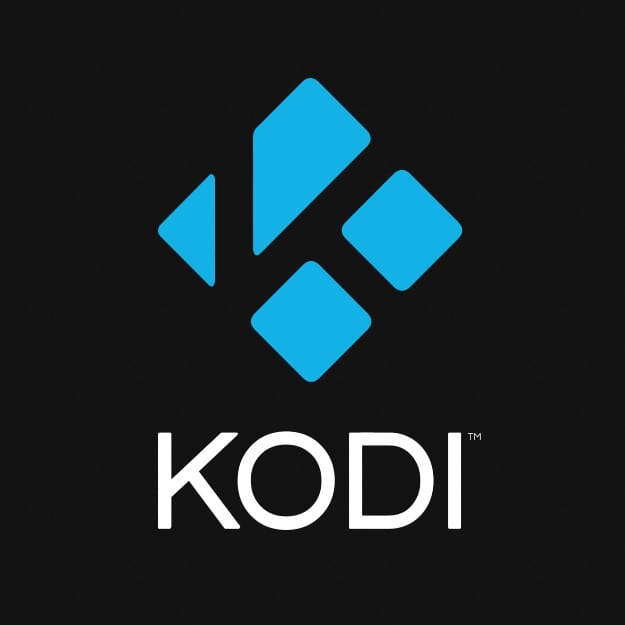 Kodi is a popular media streaming platform you can use to watch almost anything available online, and it provides a great way to watch the world cup for free. The app in its original form doesn't provide any content, but you can install third-party Kodi addons that scrape content from the web.
Kodi is not available on the official Firestick store, so you first need to install Kodi 19.4 on Firestick or Android TV. From there, you can set up a few Kodi addons broadcasting the event.
We'll show you some of the best, but you need to keep in mind that Kodi is notorious for copyright infringement, so ensure that your Surfshark app is connected throughout.
Below are some of the best Kodi addons you can use to watch the FIFA Men's World Cup.
1. SportHD Kodi Addon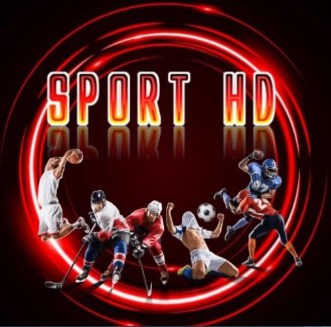 SportHD tops our list of the best Kodi addons to watch the FIFA world cup as it's a simple addon that provides many links and prioritizes football. But besides football, the addon also provides live streams for all major sports. SportHD Kodi addon sources its content from the sporthd.me website, where it gets its name.
On the main page of SportHD Kodi addon are four categories: Live Events, Alternate Live Events, Sports, and Best Leagues. The Live Events section offers live football matches, so you'll find all live and upcoming World Cup games there. You can also go to the Sports section and select football to get links.
How to Install Sport HD Kodi Addon
2. Mad Titan Sports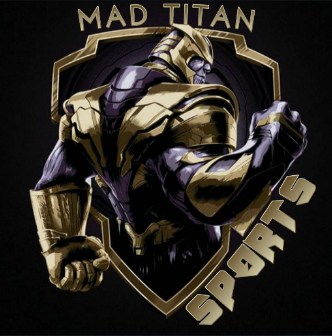 Mad Titan Sports is a dedicated sports Kodi addon and one of the most comprehensive sports addons. The addon provides access to 15+ sports, with many options for watching world cup matches live and as a replay. To watch live, you'll have three options on the main menu: Live Sports, Sports Networks, and Live TV.
Under Live Sports, you'll find a sub-section named Soccer-Footy that lists all upcoming football games. The Sports Network section provides links to major sports broadcasters such as BT Sport, ESPN, Super Sport, Arena Sports, Sony TEN, and many others. The Live TV section provides an overload of alternative streaming options, with scrapers such as LNTV, UKTV Now, USTV, RBTV, and more.
How to Install Mad Titan Sports Kodi Addon
3. RBTV
If you'd like a Kodi addon that is similar to the live TV apks listed above, RBTV is one of the best. The Kodi addon has been ported from the RedBox app, and it offers hundreds of live TV channels. These are organized into several categories: Sports, Music, News, Entertainment, and Movies.
The sports section provides 120+ live TV channels, and you'll have many options to watch World Cup matches. Navigating through the channels is quite easy as they are organized in alphabetical order and marked according to their country.
How to Install RBTV Kodi Addon
Other addons you can use include:
Wrap Up
Everything is set for the 2022 World Cup, and it's expected to be one of the most exciting editions. The likes of Messi and Ronaldo are set to feature for the last time, so you can expect them to give it their all. If you don't want to miss the action, you can use the above apps and Kodi addons to catch the action live. However,
Enjoy!