NCAA March Madness 2020 is going to start on the middle of March and here we'll tell the fans how to How to Watch this main Basketball event Live Online using the best addons on Kodi and the best apps on Android
For all basketball fans, here is the good news! NCAA March Madness 2020 starts on the middle of March and luckily for you, you can watch it Live Online on Kodi and Android. In this post, we are going to present the most reliable add-ons and apps to watch NCAA March Madness 2020 on Kodi and Android. Before that, let us have a look at the officially announced March Madness 2020 schedule.
March Madness 2020 TL/DR Schedule
| | | |
| --- | --- | --- |
| Event | Date | Day |
| Selection Sunday | March 15, 2020 | Sunday |
| First Four | March 17 & March 18, 2020 | Tuesday & Wednesday |
| NCAA Tournament (Round 1) | March 19 & March 20, 2020 | Thursday & Friday |
| NCAA Tournament (Round 2) | March 21 & March 22, 2020 | Saturday & Sunday |
| Sweet 16 | March 26 & March 27, 2020 | Thursday & Friday |
| Elite 8 | March 28 & March 29, 2020 | Saturday & Sunday |
| Final Four | April 4, 2020 | Saturday |
| NCAA 2020 Championship Game | April 6, 2020 | Monday |
The tournament field for NCAA March Madness 2020 will be announced on March 15 (Selection Sunday) with the release of seeding, the field of 68, and bracket.
What is March Madness?
March Madness is arguably the most exciting and one of the biggest events in basketball. The NCAA Division I Men's Basketball Tournament has roots back to 1939 and the event takes place every year. March Madness follows a single-elimination schedule spread across 7 rounds, featuring 68 teams, to begin with.
The Final Four is what they call the penultimate round in which just 4 remaining teams compete for the championship.
Best VPN for Kodi and Android in 2020
If you want to want to watch NCAA March Madness 2020 on Kodi or Android without facing any issue then make sure to use a reliable VPN service for streaming March Madness 2020 Live Online. Though there are scores of VPN services advertising their digital products in different ways we strongly recommend you avoid free VPN at any cost. The reason is that free VPNs are vulnerable to data leaks and privacy issues.
Also, if your internet connection suffers from speed throttling at times, you need to use a Good VPN like Surfshark to optimize streaming speed. With limited bandwidth, it becomes virtually impossible to access HD streaming. Buffering issues become obvious in the case of limited bandwidth
Finally, remember, to watch March Madness 2020 on Kodi or Android, you need to access the US Based Sports Channels. These channels operate in limited geographical regions so you might not have access to these channels without a VPN.
The VPN we elected
For 100% anonymous and safe streaming on Kodi and Android, make sure to use the best VPN in 2020.
Surfshark is our recommendation because we have evaluated this VPN service against various other services:
The encryption algorithm of Surfshark is advanced and safe; so, your ISP will not be able to monitor your online activities and your connection will not suffer from restricted bandwidth
The Surfshark servers are super fast, providing you seamless streaming experience
Surfshark has a global network of servers and it can easily assign the virtual IP address from the desired geographical location. 
So Surfshark not only protects your connection and privacy, but it also removes bandwidth and speed restrictions and helps you bypass censorship and restrictions. It's basically a win-win!
This is why we elected Surfshark the best VPN for Streaming.
To help you get all these benefits, we managed to get an exclusive 82% of Surfshark.
Kodi Addons to Watch March Madness Live Online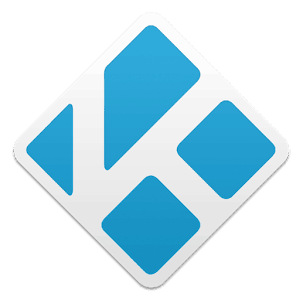 Kodi is, from far, the most popular streaming platform out there. Is available for almost any streaming device, and it's free to download, install, and use. However, its main value is the addons you can install, to watch any media content available on the internet.
To watch March Madness Live Online, we recommend the following addons:
March Madness Live
NCAA March Madness Kodi Addon is a relatively new addon that was released in April 2019. It is arguably the best Kodi Addon to watch NCAA March Madness Live Online. The streaming quality is good and the speed is fast but you need to make sure to install Surfshark in order to bypass geo-restrictions from outside the United States. In addition, this addon does require a valid cable subscription so it is not free to use. Check out how to install it using the information provided.
Rising Tides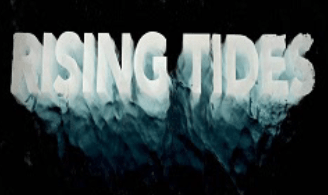 Rising Tides is a free Kodi addon that brings streaming links to various Sports channels, especially from the United States. CBS broadcasts NCAA March Madness in the United States. Simply install Surfshark, then install Rising Tides Kodi addon following these steps to get started. Without a VPN, the streaming link to CBS will not work from outside the United States.
Best Apps to Watch NCAA March Madness on Android
NCAA March Madness for FireTV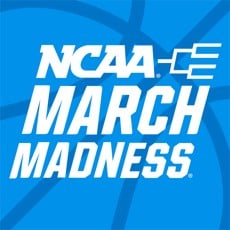 This is not a free app as you will have to subscribe through your channel provider. However, if you already have cable, it might be a good option so you do not have to change inputs from your regular streaming shows.
You can download NCAA March Madness Live for FireTV from Amazon Store. This app is available for free download. But once downloaded, you can access some free content that might contain advertisements as well. To access premium content and possibly March Madness, you might be asked for the subscription. You need to register, provide TV provider's name, and then log in to watch NCAA March Madness Live on FireTV.
Sportz TV APK

Download Sportz TV APK for best live streaming of March Madness 2020 on Firestick. Follow these instructions to get started. This is arguably the cleanest and most reliable sports streaming app available for Firestick. Though it is not a free streaming app (subscription starts at $14/month). With Sportz TV APK, you get access to more than 6,500 Sports Channels operating worldwide. But the geo-restrictions are there to frustrate so make sure to install Surfshark to bypass the regional broadcasting restrictions.
Conclusion
Regardless of the Kodi Addons and streaming apps, it is highly important to protect your internet connection, personal data, and identity for anonymous and safe streaming.
That is why a
Good VPN service like Surfshark, becomes so important
to watch March Madness 2020 on Kodi or Android
without having to worry about regional restrictions, privacy issues, and limited bandwidth.
We hope to have helped you get the right ways to Watch NCAA March Madness 2020 Live Online on your Kodi or Android.
Have a nice sports streaming!