Though behind closed doors, the UFC is back to Abu Dhabi this time with Usman vs Masvidal on the main card in a not less than epic fight that you can watch on Kodi for free, and here we'll tell you how.
Dana White claimed on April 7, 2020, that UFC 251 would be held on an international venue but no name was mentioned – it was called 'Private Island' which now turned out to be Yas Island, UAE. This event is occurring on Saturday, July 11th and in this post, we'll reveal some of the best Kodi addons to watch Usman vs. Masvidal. Kodi provides you with access to the best of sporting and entertainment online, but it's important to ensure that you not only have the right addons but also have appropriate protection in place before you start watching.
UFC 251 Usman vs Masvidal
This is going to be the 4th UFC event to take place in Yas Island. UFC 251 was originally planned for Perth Arena in Australia but that turned out to be impossible because of the COVID-19 situation. The private island – Yas Island in Abu Dhabi will host the event behind closed doors. Local timing isn't going to be an issue so the administration has scheduled the event's timing suitable for the East Coast of North America – 6:00 PM.
Usman vs Masvidal – Event Details
Event Name: UFC 251
Date: 11 July 2020
Day: Saturday
Arena: Yas Island, Abu Dhabi
Time: 6:00 PM (North America East Coast), 11:00 PM (London)
UFC 251 – Main Card
How to Watch UFC 251 Usman vs Masvidal on Kodi
Streaming UFC Fights on the internet could be risky especially if MMA fights are legally restricted in your region. TV channels and authorized broadcasting apps only work in the regions where it is legal to stream or broadcast fight sports. Moreover, UFC Fights are copyright protected and streaming of these events for free on any streaming app, via add-ons or plugins might put you in a complicated situation. Government agencies and telecommunication authorities monitor users' online activities. Any violation of copyright act, intentional or unintentional, might dispatch a legal notice to your address.
Kodi is simply a media player, however, it is an open-source platform. Most of the streaming add-ons are from third-party (community) developers. Though many of these add-ons are doing great, you still need to take great care because there still are chances of copyright violations.
Anonymous streaming can easily hide your identity and you can maintain privacy with the help of premium VPN services.
There are various VPNs you can choose from
Best VPN for Streaming Apps
Surfshark is what I recommend because it is fast, safe, and runs smoothly on different devices.
Surfshark operates globally with servers in many countries. The global network lets you stream safely and anonymously by using virtual IP addresses from a country of your choice. Surfshark encrypts data that travels from your connection to the server and nobody can detect what exactly you are doing online. Not even the hackers find a way to access your device using public WiFi networks.
Surfshark is the optimal VPN for Kodi and comes with an excellent quality/price ratio:
Special Offer: $12.99 $2.30/month
30-Days Money-Back Guarantee
We were able to get an exclusive 82% of Surfshark.
Save 82% of Surfshark, now!
Best Kodi Addons to Watch UFC 251 Usman vs Masvidal 11 July 2020
These days, things are hard for third-party Kodi add-ons and most of them keep getting blocked until someone jumps back in with a fork or a new version. However, you still are not short of options. Most of the add-ons offer Movies and TV Shows but Fight Club and SportZig are a couple of reliable add-ons to watch USF 251 Usman vs Masvidal on Kodil for free.
Fight Club
Not only MMA but you can also watch WWE on Fight Club. This is a fight-hub for all UFC, WWE, and Boxing fans. You can install Fight Club Kodi add-on right now to Watch UFC 251 and all major events up to this date as well as most of the WWE and Boxing fights for free. Media categories are arranged in a simple format and you can easily reach the event and the fight. Video quality is quite good and there is no need to look for the Real-Debrid account integration.
Johki's Wrestling Kodi Addon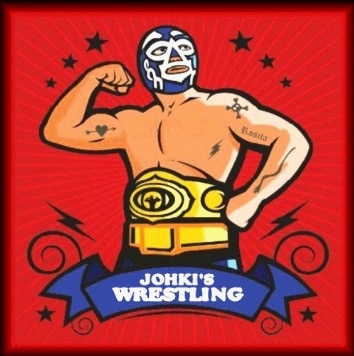 The name is a bit of a mouthful I know, but Johki's is an excellent addon for all things WWE and UFC so do not get fooled by the name! Streaming quality is generally quite good with Johki and it is a very simple addon to use to watch UFC 251 Usman vs Masvidal on Kodi for free.  Follow these instructions to get Johki installed on your device quickly and easily. 
Rising Tides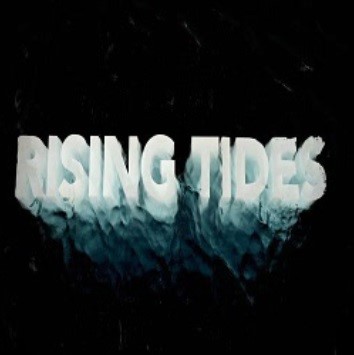 Unlike Fight Club, Rising Tides is focused on all sports and not just MMA and WWE. It has lots of streams however and the quality is generally quite high making it a good choice and option for you. You can follow these steps to get Rising Tides on your Kodi device quite simply.
Conclusion
Please bear in mind that UFC fights are subject to copyrights and they are PPV events. Streaming UFC 251 Usman vs Masvidal on Kodi for free is risky if your online activities are monitored by the ISP or government agencies – and it happens in most of the countries as a convention.
Install and turn a Good VPN On to be private and anonymous
, before using third-party Kodi Addon to stream PPV events and any other copyrighted content, is our best advice!
We hope this article on UFC 251 Usman vs Masvidal may help you watch this event, on Kodi in July 2020.
Have a great UFC streaming!
Disclaimer: BestDroidPlayer is in no way affiliated to any streaming application and its addons. Also,  we are not associated with the brands here shown as the references are only informative. We do not support the consumption of illegal content; the content here provided is only informational. If you decide to use it in any way to watch UFC Fight Night Poirier vs Hooker, we advise that you use a VPN.