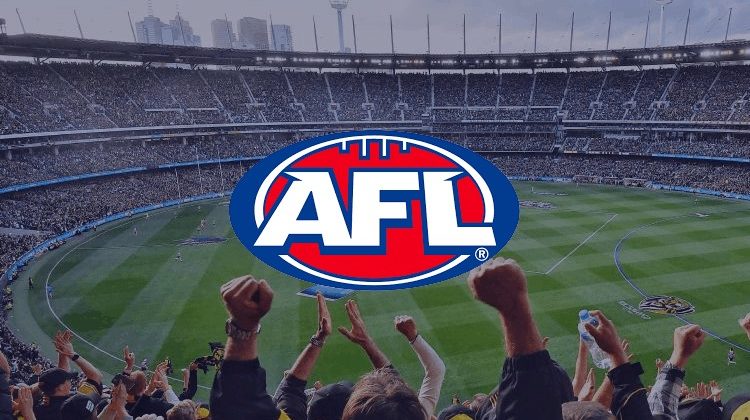 Looking for How to Watch AFL online for free? This is your ultimate guide on how to catch every AFL match of the exciting home-and-away series…
AFL is a shortcut of Australian Football League. AFL competition is played every years from late March thought September and is composed of 23 rounds where 18 teams competes for the better prizes.
The 2019 AFL season is now and, you can get your head up as there are a number of ways you can use to Watch AFL Games Online for Free. This is your ultimate guide on how to catch every match of the exciting home-and-away series.
If you are outside Australia, you will need to circumvent the geographical restrictions with a VPN. Surfshark will once more come in handy for you!
Aren't you familiar with VPN services? Check this article about 5 reasons to use a VPN.
How to Watch AFL Online
So, without further delay, let's reveal the various ways on How to Watch AFL Online for Free from wherever you are or live, with a subscription, for free.
AFL Live Pass Free Trial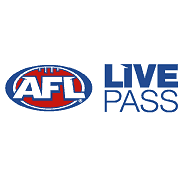 Watch AFL is the league's official app for streaming AFL matches straight to your Windows, Android or iOS device. This pass gives you a live video stream for all the 2019 season matches with panels, special event coverage and on-demand full replays. You will also be able to enjoy the AFL.TV 24 hour channel.
However, AFL Live Pass is quite expensive, setting you back $89.99 a year and $4.99 for the weekly pass. Nonetheless, they offer a free 2-week trial and so you can take advantage of that to enjoy a 14-day free access! We would advise you not to subscribe for the free trial using the in-app option as you may end up not being eligible. To be assured of your free AFL Live Pass, visit www.afl.com.au/livepass.
---
Watch AFL Free on Channel 7 (Plus 7)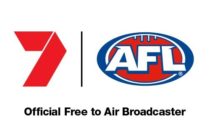 Channel 7 is Australia's number 1 national broadcast channel and is available on free to air TV if you are in Australia. However, this option is not ideal for many people and Channel 7 partnered with Yahoo to offer an online platform. Through this, one can access Live TV and on-demand content all for free!
Apart from the great shows provided by Channel 7, AFL is usually provided on Live TV through live stream on their app or Website. The channel has broadcast rights to four matches each week, but these matches can vary from state to state. In some states, the coverage is usually tweaked to suit the team based there.
The major problem is that if you are outside Australia, you won't be able to stream on Channel 7. The channel established geo-restriction strategies to comply with copyright policies and therefore will require you to be in Australia.
However, this can be easily overcome through the use of a Virtual Private Network, or simply a VPN. When connected to a VPN server in Australia, your traffic is usually encrypted and tunnelled through this server, spoofing your IP to make you appear as if you are in Australia. For this, you will require a reliable VPN like Surfshark. Melbourne and Sydney are the 2 locations where you can connect to, using Surfshark . These two boast more than 30 servers in total, which ensures that you don't get crammed up with too many users on the same server.
---
Through CrownBet Membership

If you like gambling, then there's an option for you to sign up for a CrownBet membership. This membership gives you free access to every AFL game through the AFL Live Vision app. After signing up, just log in to the app and click "WATCH LIVE". 3 minutes to the advertised time, Live stream will start and you can enjoy this up to a few minutes past the final siren. Whats more, the app supports Chromecast so you can just cast it and enjoy the game on your big screen.
You will not be under any obligation to bet during the game, although you will be required to provide your email, phone and home address. We would advise setting up a dummy account, just to be on the safe side.
---
Telstra AFL Footy Pass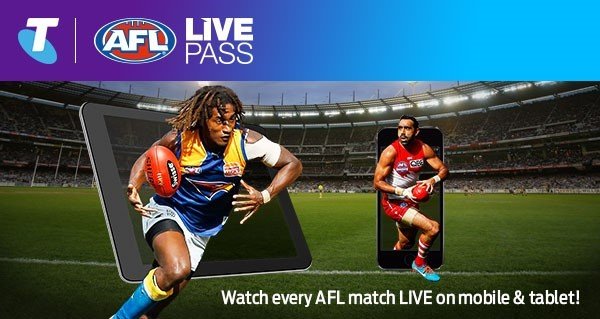 If you are a Telstra customer, then you may be eligible for their Footy Pass service at no extra cost. Telstra AFL Footy Pass allows you to stream live games via the official AFL app using compatible devices. This option is available for customers that sign up an eligible mobile plan. Note that if you are using international roaming, then your data may be metered. It is unmetered if you have ADSL, Telstra BigPond, cable or NBN plan.
---
Watch AFL Free on Foxtel
With the FOX FOOTY channel, you can enjoy every match of the season (except the final) live and in High Definition. There is also a bunch of preliminary expert analysis on various games. The service is accessed using the Foxtel Now app. Though paid, it has a two-week trial for all new members. With this, you can enjoy full coverage of your favourite games free.
---
Kodi addons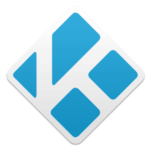 Kodi is a popular and awesome streaming application and media manager.
This app allows you install plugins known as Addons. Installing the right ones you can access many sport streams for free. To know those addons, visit our guide of sport kodi addons. Also, if you haven't installed Kodi yet, a visit to our Installing guide for Kodi, will certainly help you.
---
Other Internet Streams
The internet is notorious for broadcasting almost everything free of charge, and the AFL is not an exception (much to our joy). Various live stream websites broadcast AFL games free, with our pick being VaughnLive.tv
You can also get other streams on;
livetv.sx/en/
vipboxoc.co
firstrow1.eu
atdhe.eu
For most of these sites, AFL is usually in the category of 'Other Sports', but because is most likely to be blocked by your Internet provider, you'll need a Good VPN like Surfshark!
It's important to note that though these websites give you a free stream, there's need to keep caution on the ads found there. Some of them can't be trusted and may contain malware, so avoid clicking them.
Also, if you are familiar with Kodi, you may find these sports kodi addons useful.
---
Replays
If you are interested in the replays, then you can get them free of charge on the AFL Website. These are usually made available a day after they are played. If you are outside Australia, you will need to circumvent the geographical restrictions. Surfshark will once more come in handy for you!
Wrap up
This article unveiled to you How to Watch AFL Online For Free and Anywhere in the World . While some, are ways to watch this sport event using trial payed subscriptions, other are ways to follow the AFL games for free using channels and streams. Because under geographic restrictions or simply because are being blocked by Internet suppliers the last always require the use of a Good VPN like Surfshark!
Hope you liked this guide on How to Watch AFL Online For Free. If so, please rate it and share with your friends!
Have a great AFL streaming!
[kkstarratings]