Derek Chisora and Joseph Parker will finally face each other in a high-stakes heavyweight match this Saturday. The "war," as Chisora called it, could see the winner earn a shot at the World Heavyweight Championship, with the loser mostly likely being out of contention for good.
This fight has been on the cards before, and the two were scheduled to face off on 26th October 2019 at the London Arena 02. However, Parker fell sick from a spider bite, and the fight had to be moved.
Now, it is expected to take place this weekend at the Manchester Arena. Derek Chisora will walk into the ring with a total of 32 wins, ten losses, and 0 draws, with 24 of the wins being by knockout. His last fight was on the night of Halloween, and although he lost to unbeaten Oleksandr Usyk, he looked much better than he has in years.
Joseph Parker, a former WBO world heavyweight champion, also has an impressive record that consists of 28 wins, 3 losses, and 0 draws, with 21 of those wins being by knockout. The New Zealander's most recent fight was with Junior Fa, which he won.
So, who will come on top? Here's how to watch Boxing Derek Chisora vs Joseph Parker on Saturday.
What time Is Chisora Vs. Parker?
The fight is scheduled to occur inside the Manchester Arena on 1st May. However, Chisora Vs. Parker is not the only fight in the card; other more fights are expected to occur on the same day, including Katie Taylor vs. Natasha Jonas in a title match.
Here is an outline of events:
Date: Saturday 1st May 2021
Venue: Manchester Arena
Main Card: 7 p.m. BST/ 2 p.m. ET
Chisora vs. Paker Fight: 10.30 p.m. (approximately)
The main card is expected to start at around 7 p.m. in the UK (2 p.m. on the US East Coast), with the main card ring walks expected to start around 10 p.m. BST (5 p.m. ET). However, as it's always the case with live boxing, the exact time of the main event depends on the bouts beforehand.
Main Card
If you'd like to enjoy the other matches, here's the main card in full.
Dereck Chisora vs Joseph Parker – 12 rounds, heavyweights
Title Fight: Dmitry Bivol vs Craig Richards – 12 rounds, for Bivol's WBA light heavyweight title
James Tennyson vs Jovanni Straffon – 12 rounds, lightweights
Title Fight: Katie Taylor vs Natasha Jonas – for WBA, WBC, IBF, WBO, and The Ring female lightweight title
Chris vs Marcus Morrison – 10 rounds, middleweights
Campbell Hatton vs TBA – 4 rounds, junior lightweights
Scott Fitzgerald vs TBA – 6 rounds, junior middleweights
How to watch Boxing Derek Chisora vs Joseph Parker on Firestick
To watch Boxing Derek Chisora vs Joseph Parker on Firestick you may head two ways:
#1. Official Firestick apps to watch the fight
If you are in the UK, Ireland, New Zealand, or Samoa, the only official way to catch the match is through Pay-Per-View. The match will be available in the UK and Ireland via Sky Sports Box Office, and you'll be required to pay £19.95 to watch it live. In New Zealand and Samoa, the event is being sold by Spark Sport at $39.99.
The rest of the world can watch the event live on DAZN, the global subscription service. However, note that if you are currently out of the country where your account is registered, you will require a reliable VPN service like Surfshark to stream it.
Sky Sports Box office, Spark Sports, and DAZN are the only official methods if you want to watch Chisora vs Parker. However, these two may not appeal to many users as they are both expensive and geo-restricted.
Fortunately, you can still catch the event both live and on-demand without having to create an account. This will however require some caution.
#2. Streaming the fight on Firestick for free
⚠ Free Streaming Precautions
Free sports streaming has been a huge source of concern for many years among broadcasters and content distributors. This is because, in many cases, these streams are pirated.
To curb the practice, broadcasters have collaborated with ISPs and governments, and the result has been blocking streams, sending copyright notices, and taking legal actions.
For these reasons, we highly advise that you use a VPN if you wish to watch Chisora vs Parker for free on Firestick. This will help hide your activities and anonymize your connection to make you untraceable.
However, you need to choose your VPN carefully as some do not offer good privacy while others are a streaming nightmare.
The best VPN for streaming
To stream without buffering and have the required levels of privacy and security, we strongly advise that you use Surfshark. This is currently the best VPN for streaming, and here's a highlight of its features:
⚡ Superb Speeds: Guarantees a smooth live streaming experience.
🌍 Huge Server Network: You can connect to a nearby server for a fast and stable connection.
😲 UNLIMITED Devices: Connect dozens of devices at the same time!
🔑Unblock Anything: Safe access to censored apps, websites and torrent sites.
😎 Best in Privacy: The VPN doesn't keep any activity logs, and so your activities are only known to you.
🔐 Top-notch Security: This VPN uses AES 256-bit encryption and provides multiple protocols alongside other security features such as a kill switch, DNS & IPv6 protection and WireGuard.
💳 30 Days RISK FREE Money-Back Guarantee: In case you do not like the service, you can get every penny back if you cancel within 30 days!
Since you are here, you can also
enjoy our exclusive 82% discount on Surfshark VPN
, thanks to a deal we have with the VPN provider. After your subscription, you will still be covered by their
100% money-back guarantee.
Best apps to watch Derek Chisora vs Joseph Parker for free on Firestick
Live Net TV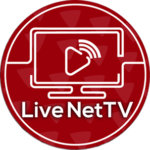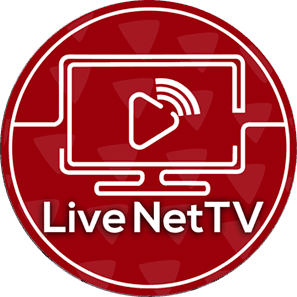 Live NetTV is a hugely popular streaming app, and it tops our list of how to watch Chisora vs Parker. Although the app majors on live TV, it has a live event section that features all major live and upcoming events.
Since Chisora vs. Parker's fight is undoubtedly an outstanding and highly anticipated event for boxing fanatics, you can expect it to be available in the live event section.
How to Install Live NetTV on Firestick
Kodi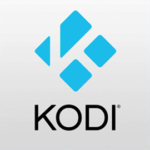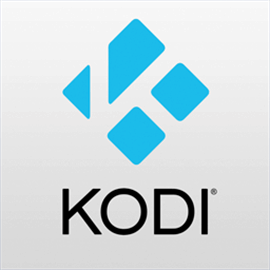 Kodi is open-source software that can help organize your media. But beyond that, Kodi allows users to stream pretty much anything from the internet. It does this through the help of third-party Kodi addons that scrape for links from the web and present them in an organized and easy-to-use manner.
To stream using Kodi, you'll first need to install Kodi on your Firestick and install addons that will provide you with the streams. Since you won't have many (or any) live TV options to watch Chisora vs Parker, we have shortlisted a few Kodi addons that offer live boxing events.
Fight Club
When it comes to fighting events, this addon is probably one of the first that comes to mind. In fact, it's one of the best when it is about UFC fights, wrestling matches, or boxing events.
If you're using Fight Club to see the Chisora/Parker fight, you'll have to head to pinsystem.co.uk first. There you'll get a PIN code, which will be needed once in the Fight Club Addon. After that, just head to the Boxing Pay per View section.
How to install Fight Club Kodi addon
Rising Tides Kodi Addon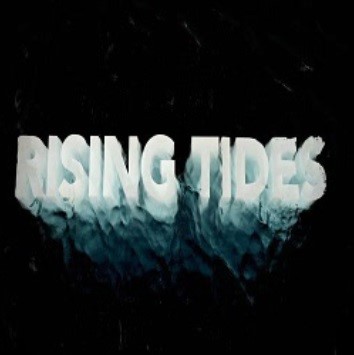 The Rising Tides Kodi Addon is one of the most reliable sources for live TV and sports. It features different sports like soccer and PPV events like boxing. The streams are well organized, making them easy to navigate through. Rising Tides is categorized into football highlights on the top, sports channel, live football, live PPV events, extra live content, and a test area down at the end.
In the Live PPV event section, you will find the Chisora vs. Parker match. The links are of good quality and are made available 5 mins before the event.
How to install Rising Tides Kodi Addon
Endzone Kodi Addon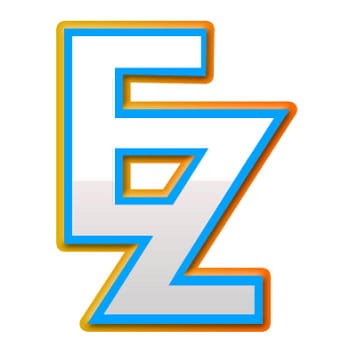 The Endzone Kodi Addon has sports channels that you can use to watch Chisora vs Parker. Endzone has a section for the NFL, NBA, NCAAF, MMA/Boxing, wrestling, NHL, college basketball Nascar, and more on its main menu.
This addon specializes in Live Events, and the boxing section is sure to give you links that you can use to watch Chisora vs. Parker fight. These links are provided a few minutes before the event starts.
How to install EndZone Kodi Addon
Cloud 9 Sports Kodi Addon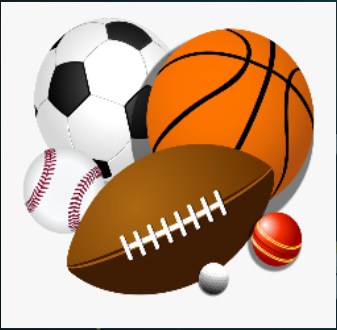 If you have already upgraded to Kodi 19 Matrix, this is the addon for you. The addon has two main categories: Live Sports Lists and WWE/ AEW/ UFC Replays. The Live Sports section has a Live Events sub-category containing sports such as Cricket, Boxing, WWE, UFC, Tennis, and more.
To watch Chisora vs Parker, just go to the boxing section, and you'll find appropriate links.
How to install Cloud 9 Kodi Addon
Wrap up
The long-awaited boxing fight between Derek Chisora vs Joseph Parker is now here to watch on your Firestick, and it can shape or break world championship hopes for either of them. 1st May is the date, and the event is a no miss. The guide above should help you catch it live as the two settle their unfinished business. However…
Enjoy!