This guide will show you how to watch Boxing Lomachenko vs Ortiz Showtime PPV using free and paid apps. The guide also applies to other streaming devices, such as Android TV Boxes/Sticks, Chromecast, and Nvidia Shield.
Vasiliy Lomachenko (16-2, 11 KOs) and Jamaine Ortiz (16-0-1, 8 KOs) will battle it out in the main event of the Top Rank Boxing PPV this Saturday, October 29. Lomachenko will be making his first return to the ring since December after he decided to shelve his title plans and fight for Ukraine after the Russian attack. He is a former four-belt World Champion and has been promised a shot at being the undisputed lightweight champion if he beats Ortiz.
In the co-main event, two-time Cuba's Olympic gold medalist Robeisy Ramirez (10-1, 6 KOs) goes up against Jose Matias Romero (26-2, 9 KOs) of Argentina.
Main Event Preview
Vasiliy Lomachenko
Nationality: Ukrainian
Born: February 17, 1988
Height: 5-7
Reach: 65.5 inches
Total fights: 18
Record: 16-2 with eleven wins via knockout
Vasiliy "The Matrix" Lomachenko was the unified lightweight champion until 2020. The Ukrainian had initially become the fastest fighter ever to win titles in 3 different weight classes with only 12 professional fights. The last of these was in the lightweight division, and it won him the WBA and The Ring titles after defeating Jorge Linares. He then beat José Pedraza to gain the WBO title and gained a vacant WBC lightweight title later on by defeating Luke Campbell.
Lomachenko then fought newly crowned and undefeated IBF lightweight champion Teófimo López in a unification bout on October 17, 2020. However, he suffered the second defeat of his career by a unanimous decision. López was then beaten by Kambosos Jr, who in turn lost to WBC champion Devin Haney, making Haney the first undisputed lightweight champion in the four-belt era. Haney defended his titles in a rematch a fortnight ago and is now set to face Lomachenko if the latter wins on Saturday.
Jamaine Ortiz
Nationality: American
Born: April 28, 1996
Height: 5-8
Reach: 69 inches
Total fights: 17
Record: 16-0-1 with eight wins via knockout
Jamaine "The Technician" Ortiz is a hungry and driven fighter, and he's striving to put his name in the top contender's conversation. The American has an impressive record of 16 wins and 1 draw, making him undefeated. His last fight was a remarkable unanimous win over Jamel Herring in May, and he has now moved to a different level. Although Ortiz is risking high undefeated status by facing a former unified champion and potential undisputed champion, he knows that a win would change the trajectory of his boxing career.
When is Vasiliy Lomachenko vs. Jamaine Ortiz?
Date: October 29 | October 30
Start time: 10 p.m. ET | 3 a.m. BST | 12 p.m. AEST
Main event: 11:30 p.m. ET | 4:30 a.m. BST | 1:30 p.m. AEST
Lomachenko vs. Ortiz Fight Card
Vasiliy Lomachenko vs. Jamaine Ortiz – Lightweight
Robeisy Ramirez vs. Jose Matias Romero – Featherweight
Duke Regan vs. Luis Lebron – Featherweight
Troy Isley vs. Quincy LaVallais – Super welterweight
Richard Torrez Jr. vs. Ahmed Hefny – Heavyweight
Abdullah Mason vs. Angel Barrera – Lightweight
Nico Ali Walsh vs. Billy Wagner – Middleweight
Haven Brady Jr. vs. Eric Mondragon – Super featherweight
Delante Johnson vs. Esteban Garcia – Welterweight
Jorge Chavez vs. Adrian Leyva – Featherweight
How to Watch Lomachenko vs Ortiz on Firestick
In this guide, we'll show you three of the best ways you can watch Lomachenko vs Ortiz on Firestick. These include:
Streaming via official apps
Watching the event via free streaming apks
Accessing free streams through Kodi
Method 1: Watch Lomachenko vs Ortiz via Official Apps
Now TV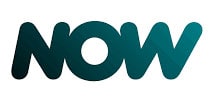 Sky Sports will be broadcasting Lomachenko vs Ortiz in the UK via a regular subscription. If you'd like to watch the event on Firestick, you can download the network's NowTV app. The streaming platform offers all 11 Sky Sports channels, and you can stream on up to 3 devices simultaneously. The cost per month is £33.99. You can also get a day pass plus a month-long mobile subscription at £11.98
If you are not in the UK, you will need to change your virtual location to access the stream. You can use a reliable streaming VPN such as Surfshark to connect to the region and appear as if you are physically there. Surfshark has servers in several UK cities, and there are all super-fast.
FITE TV
FITE TV is a video streaming service dedicated to combating sports. The service provides access to major events from boxing, mixed martial arts, and professional wrestling. Lomachenko vs Ortiz is available on FITE TV as a PPV, and it's going for about $9.99, depending on your country. FITE TV also provides lots of action you can enjoy without a subscription.
Note that FITE TV is also region-dependent. If you have a payment method different from where you currently are, you will need to connect Surfshark to a server in that region.
Method 2: Stream Lomachenko vs Ortiz via free Apks
The fact that Top Rank Boxing PPV Lomachenko vs Ortiz is available on TV means that there are lots of free streaming apks you can use to watch live. These apks are basically unofficial apps that provide streaming links sourced from around the web.
However, due to the questionable sources of their links, there are some precautions you need to take before you start streaming via free streaming apks.
⚠ Free Streaming Precautions
Over the last several years, broadcasters have collaborated with ISPs and governments to curb the practice, and the result has been blocking streams, sending copyright notices, and taking legal action.
👉 For these reasons, we highly advise using a VPN if you wish to watch Lomachenko vs Ortiz for free on Firestick. This will help hide your activities and anonymize your connection to make you untraceable.
✋ However, you'll also need to choose your VPN carefully, as some do not offer good privacy, and others are too slow for streaming.
The recommended VPN
To stream without buffering and have the required levels of privacy and security, we strongly advise that you use Surfshark. This is currently the best VPN for streaming, and here's a highlight of its features:
⚡ Superb Speeds: Guarantees a smooth live streaming experience.
🌍 Huge Server Network: You can connect to a nearby server for a fast and stable connection.
😲 UNLIMITED Devices: Connect dozens of devices at the same time!
🔑Unblock Anything: Safe access to censored apps, websites and torrent sites.
😎 Best in Privacy: The VPN doesn't keep any activity logs, and so your activities are only known to you.
🔐 Top-notch Security: This VPN uses AES 256-bit encryption and provides multiple protocols alongside other security features such as a kill switch, DNS & IPv6 protection and WireGuard.
💳 30 Days RISK FREE Money-Back Guarantee: In case you do not like the service, you can get every penny back if you cancel within 30 days!
Since you are here, you can also
enjoy our exclusive 82% discount on Surfshark VPN
, thanks to our deal with the VPN provider.
With that out of the way, we can look at some of the best apks to watch Vasiliy Lomachenko vs Jamaine Ortiz.
1. Rapid Streamz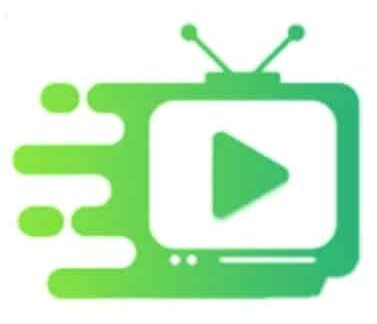 Rapid Streamz is a relatively new streaming app and the best apk to watch Lomachenko vs Ortiz. The app makes access to live sports quite easy as it groups major sports into various categories. These include Football, Cricket, Boxing, NFL, Rugby, Motorsport, WWE, and UFC. To access the Top Rank Boxing PPV, head to Boxing, and you'll find a link.
Alternatively, you can scroll down to the Sports TV section, a part of the live TV section. Here, you'll find 170+ sports channels. Among these are Sky Sports channels and Sky Sports Arena. You can click on Arena to start streaming Lomachenko vs Ortiz.
How to Install Rapid Streamz on Firestick & Android TV
2. Live NetTV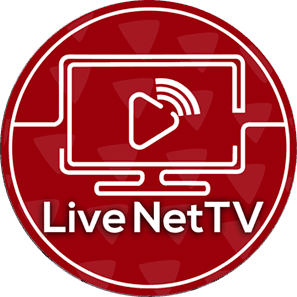 Live NetTV is one of the most popular live TV streaming apks and a superb option for watching Lomachenko vs Ortiz. The app provides access to 800+ live TV channels, most of which have multiple streams. Live NetTV's interface is quite simple, and it organizes channels into categories such as Sports, Entertainment, News, Documentary, and Kids.
You can watch Vasiliy Lomachenko vs Jamaine Ortiz by going to the Sports section. In the channel list, scroll down, and you'll find Sky Sports Arena. Besides the event, you can also use Live NetTV to watch live TV and other sports.
How to Install Live NetTV on Firestick
3. TVMob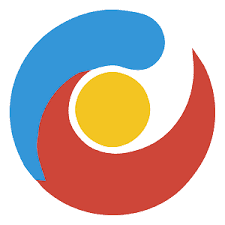 TVMob is another reliable option you can use to watch Lomachenko vs Ortiz and other live sports and TV. The app offers 800+ live TV channels, and they are listed in alphabetical order with a denotation of their country of origin. You can also sort them using categories that include Entertainment, Movies, Music News, Sports, Documentary, kids, and Food.
TVMob provides Sky Sports Area, so you can watch Vasiliy Lomachenko vs Jamaine Ortiz live and for free. The apk also provides lots of customization options, including a floating player, channels displayed, language, and media player.
How to Install TVMob apk on Firestick & Android TV
Method 3: Watch Lomachenko vs Ortiz Using Kodi Addons
Kodi is a free streaming platform that is popular among cord-cutters as it provides access to a wide plethora of online content. The platform does this through thousands of Kodi addons that you can install. These addons source the content you'd like and provide streams from the internet.
To get started, you can install Kodi on Firestick or Android TV. From there, install a few Kodi addons that will provide streams for Lomachenko vs Ortiz.
But before that, note that third-party Kodi Addons are infamous among ISPs, governments, and copyright agencies as it provides access to questionable sources. To stay away and safe from those watchdogs, ensure your Surfshark VPN is up and running before you start Kodi.
1. Mad Titan Sports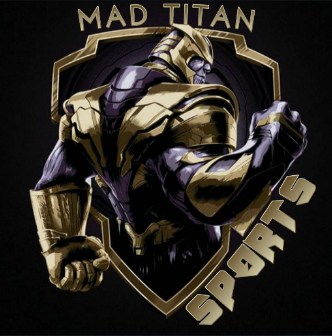 Mad Titan Sports Kodi addon is a superb option for watching all kinds of sports, including Lomachenko vs Ortiz. The addon is quite comprehensive and provides multiple ways of watching the same event. The main page has two main categories: Live Sports and Live TV. The Live TV section provides live TV channels through scrappers such as USTV, UKTVNow, and US Cable. Each of these comes with hundreds of sports channels, including Sky Sports Arena.
In the live sports section, Mad Titan Sports has categories up to 15 sports and competitions. Some of them are boxing, hockey, basketball, football, baseball, and wrestling. A PPV section also provides boxing and MMA fights, such as Lomachenko vs Ortiz. The events usually have multiple links from different sources.
How to Install Mad Titan Sports Kodi Addon
2. Rising Tides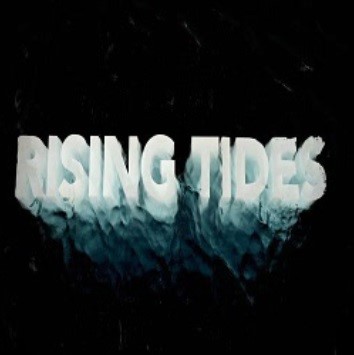 Rising Tides is another sports-oriented Kodi addon that would be great for watching this Top Rank Boxing event. The addon is quite popular among sports fans as it has been around and has been very reliable for several years. On the main page, Rising Tides mainly has football sections. When you scroll down, you'll find a section for Live PPV events.
To watch Vasiliy Lomachenko vs Jamaine Ortiz, you can open the Live PPV events section. There, you'll find PPVs arranged in the order they are taking place. Rising Tides usually offers multiple sources for each event it provides, and you can even select your preferred video quality.
How to Install Rising Tides Kodi Addon
3. LNTV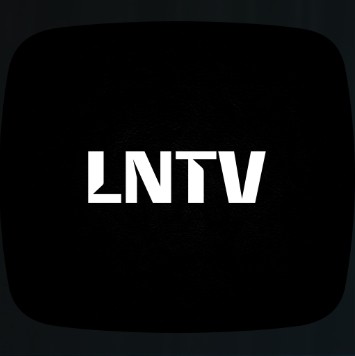 Apart from Kodi addons offering direct links, you can also install a simple one like LNTV, which provides live TV. This addon is the Kodi version of Live NetTV apk, one of the apps we've listed in the section before. Just like the app, LNTV provides access to 800+ live TV channels from across the world.
LNTV channels are grouped into various categories, with the first being Sports. Others include Entertainment, Australian, News, Music, German, Canada, and Indian. There are also special sections for live events and VOD. To watch Vasiliy Lomachenko vs Jamaine Ortiz, you can use either the sports or the live events section.
Here's how to Install LNTv Kodi Addon.
Other Kodi addons you can use to watch UFC 280 for free are:
Wrap Up
Lomachenko vs Ortiz is a high-stakes match where Lomachenko feels he must win to face the undisputed lightweight champion and take his titles back. However, Jamaine Ortiz feels this is the fight that will elevate him to world title contention, and he is unbeaten so far. So who will come out on top?
If you don't want to miss out on the action from the Hulu Theatre at Madison Square Garden, the guide above should help you catch the event live. However,
Enjoy the fight!