Fans of motorsports don't loose any Grand Prix, much less one of the most important as the British Grand Prix. But if you are overseas, you are going to have some problems watching it either on TV or online. Thinking of you, we wrote this article to guide you on How to Watch British Grand Prix using the right streaming applications
The 2019 season of Formula 1 began with the Australia Grand Prix on March 5th. If you're a motorsport lover, of course, you love Formula 1 races. The British Grand Prix is the oldest race in the calendar. If you don't want to miss it, we're going to explain to you here how to watch it. All this in a simple way and for free
About the race and the circuit…
As the first race back in 1950, this year it will be at Silverstone circuit. Many people consider it one of the greatest race tracks in the world. It was the Silverstone's airfield in 1942 and was used for a proper motor race for the first time in 1947.
The circuit length is around 5.8 kilometers. The drivers must do 52 laps around the circuit. The competitors must drive almost 307 kilometers in the entire race. The record of the fastest lap belongs to Lewis Hamilton. He completed a lap in 1:30.621 minutes.
This year the race itself will be on July 14th. The event will start on July 12th with the first and the second practices. The 3rd practice will be on July 13th like the qualifiers.  Each year there is a British Grand Prix festivity on Saturday night before the race. This year special guest will be Craig David. As a tradition since 1965, the Royal Air Force Aerobatic Team will perform before the race.
This years season is on fire. And of course, everyone has its favorite. This year Lewis Hamilton is one of the greatest favorites. The driver of Mercedes has won 6 races this year and will be looking for his 6th victory in this circuit. 
Another favorite for this race is Sebastian Vettel, of Ferrari team. He has been in the first 5 places in all the careers this season. He has even reached second place 3 times. He was far away from the championship the past seasons, but this promises to be his year. 
Whatever it happens this promise to be a great race. If you want to enjoy it, the first thing you need to do is downloading a Good VPN. Keep reading and find out why.
Why a VPN is important when Watching the Grand Prix
As we said before you will need a VPN to watch British Grand Prix on Kodi. This is because we'll recommend using Kodi. It works with addons which lets you watch the content for free, without having to worry about cable or satellite bills or subscriptions!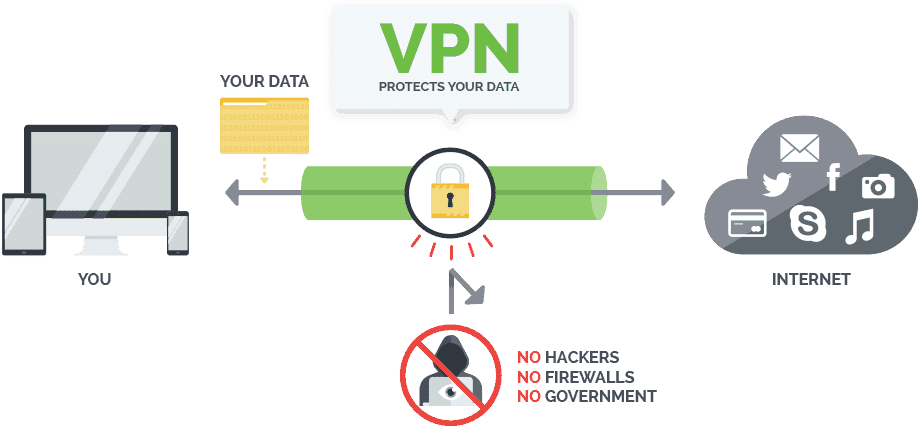 It will encrypt all your information and replace your IP address while connecting. Which means it will create a barrier around your information. This will keep everyone outside your information. This includes hackers and even the government. Let's be honest, nowadays everyone is prone to suffer a hacker attack. This is one of the cheapest and most efficient ways to be safe.
Like we told you at the beginning of this section, a VPN will help you to bypass all geographic restrictions. This can sound like a complicated work, but actually, it's pretty simple. Good commercial VPNs like Surfshark have many servers around the world. All you need to do is to connect to one server in a country without geo-restrictions. 
Also, when streaming content online, ISPs often slow down access dramatically which causes streams to buffer and crash. With a VPN in place though, they do not know what you are doing online so cannot block your activities.
The VPN we recommend
Surfshark is the one we recommend. It will keep your information completely safe from hackers' attacks. Also, it will hide your identity while you use it. Finally, it will bypass all geo-restrictions with its thousands of servers around the world. Another major point in Surfshark's favor is the fact that it has a "no logging" policy. This means it doesn't track your activities at all so you know that you are completely safe and secure when using it.
For helping you to start, we managed to get an exclusive 82% of Surfshark.
How to Watch British Grand Prix on Kodi?
At this point, we've talked a lot about Kodi and its addons. In case you don't know, Kodi is a streaming app. You can see multimedia content like movies, TV shows, and series. Also, you can watch live-streaming events through it. It won't give you the video itself, you can't download the video. It will provide you a link to see the content.
You can get that link through its many add-ons. You can download them for free. There are many addons available on the market. If you want to see a specific content you need to know which one you should use. This is why we made a list of the best Kodi add-ons to watch Formula 1 races live. The British Grand Prix won't be the exception.
NBC Sports Live Extra
This is by far the most popular add-on for live streaming sports events. It has been available for a while in the official Kodi add-on repo. In this way you'll get high–quality streaming and the most important legal content. This add-on has a geographical restriction. You need to be in the US to use it. With Surfshark this won't be a problem.
Sports365.Live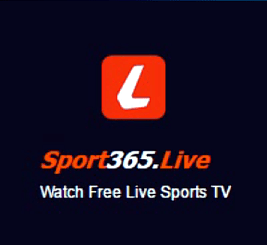 This is another popular sports add-on. It has all the sports classified in many categories. The only difference between other sports' add-ons is that you only can watch live sports here. It's still a great option to see all Formula 1 races.
Check out our detailed post on installing Sports365 for instructions on how to get this amazing addon onto your device.
ESPN3

Another great add-on for sports if of course ESPN. It's available on the official add-on repository of Kodi. You can see any sport you want using it, even live-streaming. Like NBC Sports, it's available in the US only. But with a Good VPN like Surfshark you can enjoy its content worldwide.
How to Watch British Grand Prix on Sportz TV?
Another newer addon that is worth looking at especially if you have a Firestick or Android box is Sportz TV.  With Sportz TV you get access to additional content (movies, tv shows, news, etc.) in addition to sports making it a good one-stop source for all of your entertainment needs. However Sportz TV states that its users are the sole responsible for copyright violations if occurs when using the streaming service; so you better protect yourself with a Good VPN.
Check out install instructions for Sportz TV here.
Conclusion
As you can see, using a streaming application like Kodi or Sportz TV are simplest ways to enjoy British Grand Prix 2019. You only need a good internet connection and Surfshark, our recommended VPN. It will make you avoid the geographical restrictions of the addons like NBC and ESPN. You will be able to enjoy those channels outside the US.
Hope this article on How to Watch British Grand Prix using the right Streaming applications. If you know another addon where you can see Formula 1 races please let us know in the comments.
Enjoy the British Grand Prix!
Disclaimer: BestDroidPlayer is in no way affiliated to Kodi, Sportz TV or any other streaming applications and its addons. We do not support the consumption of illegal content; so, the content provided here is only informational. If you decide to use it in any way, we advise that you use a VPN.