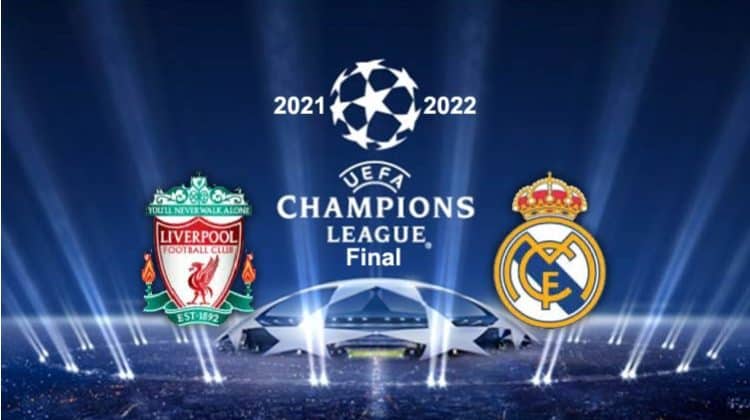 Don't want to miss the Champions League final? In this guide, we'll show you three ways you can watch Liverpool vs Real Madrid for free on Firestick. The guide is also applicable to other streaming devices, including Chromecast, Nvidia Shield, and Android TV sticks/boxes.
The 2021/2022 UEFA Champions League season will be coming to an end this Saturday, as Liverpool faces Real Madrid in the final this week. It will be a winner take all affair between one of the best teams in Europe over the last few years in Liverpool, against the team that always manages to find a way of winning matches and titles in the European competition. The match will be taking place at Stade de France in Paris, with an expected capacity of 75,000 for the showpiece event.
Not all of us can make it to Stade de France though (let's blame it on the UEFA ticket row for now). In this guide, we'll show you how to watch Liverpool vs Real Madrid for free online.
The Road to Paris 2022
Real Madrid
Real Madrid are on the search for their fourteenth European Cup, but their run to the final this season has been the stuff of legend. The team started well by winning Group D with five wins and a defeat, having faced Inter, Sheriff, and Shakhtar Donetsk. The tough challenge was to set begin in the play-offs, with them having to face PSG, Chelsea, and Manchester City.
Against PSG away, Madrid were severely outclassed and lost 1-0. At the Bernabeu, they went down 1-0 again, heading into the 60th minute. However, Benzema somehow managed to steal a hat-trick to turn the game and the tie on its head.
Madrid delivered a sensational first leg performance against Chelsea in the quarter-finals, with Benzema notching yet another hat trick. However, Chelsea delivered their own splendid performance and tore Real to shreds at the Bernabeu, turning the tie with a 3-0 lead in the 75th minute. But yet again, Madrid managed to come back and balance the tie through Rodrygo, sending it to extra time where Benzema did the rest.
The drama hadn't happened yet though. In the semi-finals at Manchester, the match ended in a tight 4-3 win for the English side, with Madrid managing to find an answer for most of City's goals. In Madrid, the second leg was at 1-0 in the 89th minute, with an aggregate of 5-3 in favor of City, and Madrid not having managed a single shot on target. However, Los Blancos managed to defy logic once again, scoring twice in two minutes through substitute Rodrygo. In extra time, Benzema then secured a trip to Paris through a penalty.
Liverpool
Liverpool will have to bounce quickly from their Premier League heartbreak, where they lost the title to Manchester City with just one point. But unlike their home rivals, they can still lift the most prestigious prize in club competition, the Champions League trophy. The team will be looking for their 7th Champions League triumph to add to their two domestic trophies this season.
Thanks to the excellence in their style of play and squad, Liverpool have had quite a comfortable ride to the UEFA Champions League Finals. Klopp's team won six out of six in their group stages, beating Atletico Madrid, Porto, and AC Milan to top the group.
In the play-offs, they saw off Inter with a 2-1 win, Benfica with a 6-4 win, and Villareal with a 5-2 win. One might argue that they had an easy road to the finals, but none would take anything away from the team, and they are definitely in the top 3 best teams in Europe.
Their opponents might not be at the moment, but they are more capable than any other team of pulling a result, so this will be a tricky one. Liverpool themselves will know this, having lost the final a painful 3-1 to Real Madrid in 2018 before going on to win it in the following season.
Liverpool vs. Real Madrid: Where & When?
Here's a quick breakdown of this showpiece event:
Date: Saturday, 28th May
Time: 9:00 p.m. local time (GMT+2)
Venue: Stade De France, Paris.
How to Watch Liverpool vs Real Madrid Champions League Final For Free
There are three ways you can watch Liverpool vs Real Madrid on Firestick as the two face off for the biggest trophy in club competition.
Stream through official apps
Watch through free streaming apks
Stream the match via Kodi Addons
Method 1: Stream Liverpool vs Real Madrid For Free through Official Apps
The UEFA Champions League is aired all over the world, so there are lots of apps you can use to watch the final. However, we'll focus on the two main free ones.
BT Sport (UK)
BT Sport holds Champions League rights in the UK, and they have broadcasted the final for free over the last few years. This year won't be any different, and you can watch the match through the BT Sport app, website, or YouTube. The app is available for Firestick, and you will find a link on the top side of the app from 6 p.m. UK time.
However, it's important to note that even though it's free, the stream will only be available to users in the UK. If you are not, you can access the free stream using the Surfshark VPN and connecting to a UK server. This will give you a UK IP address, and you will be able to stream for free.
Paramount+ (US)
Paramount Plus has been offering all Champions League matches this season, and it will also be streaming the final. Unlike BT Sport, the app won't be providing a free stream, but it has a 7-day free trial. The trial is available through all Paramount+ apps, including the Fire TV app.
However, just like BT Sport, Paramount Plus is geo-restricted to the US. This means that you need to have Surfshark VPN and then connect it to a server in the US.
Method 2: Watch Liverpool vs Real Madrid Using Free Streaming Apks
Free streaming apks are a great way of watching the UEFA Champions League and Football in general as they provide lots of sports channels, sometimes more than a hundred. With these, you can be sure to find channels that are broadcasting Liverpool vs Real Madrid, whether in Europe, Africa, the Middle East, the Americas, or Asia and Pacific.
However, there are some precautions you need to take before you start streaming.
⚠ Free Streaming Precautions
Free sports streaming has been a huge source of concern for many years among broadcasters and content distributors. This is because, in many cases, these streams are pirated.
👀 To curb the practice, broadcasters have collaborated with ISPs and governments, and the result has been blocking streams, sending copyright notices, and taking legal actions.
👉 For these reasons, we highly advise that you use a VPN if you wish to watch the UEFA Champions League final for free. This will help hide your activities and anonymize your connection to make you untraceable.
✋ However, you'll also need to choose your VPN carefully as some do not offer good privacy, and others are simply a streaming nightmare.
The Best VPN for streaming
To stream without buffering and have the required levels of privacy and security, we strongly advise that you use Surfshark. This is currently the best VPN for streaming, and here's a highlight of its features:
⚡ Superb Speeds: Guarantees a smooth live streaming experience.
🌍 Huge Server Network: You can connect to a nearby server for a fast and stable connection.
😲 UNLIMITED Devices: Connect dozens of devices at the same time!
🔑Unblock Anything: Safe access to censored apps, websites and torrent sites.
😎 Best in Privacy: The VPN doesn't keep any activity logs, and so your activities are only known to you.
🔐 Top-notch Security: This VPN uses AES 256-bit encryption and provides multiple protocols alongside other security features such as a kill switch, DNS & IPv6 protection and WireGuard.
💳 30 Days RISK FREE Money-Back Guarantee: In case you do not like the service, you can get every penny back if you cancel within 30 days!
Since you are here, you can also
enjoy our exclusive 82% discount on Surfshark VPN
, thanks to a deal we have with the VPN provider. After your subscription, you will still be covered by their
100% money-back guarantee.
Below are the best apks to watch Liverpool vs Real Madrid for free.
1. Live NetTV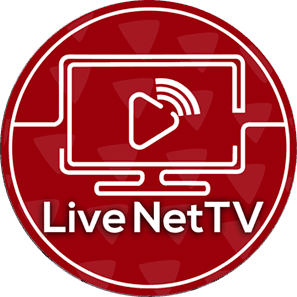 Live NetTV is a fantastic live TV streaming app, and it is a great way to watch the UEFA Champions League for free on Firestick or on any device running Android. The app provides hundreds of channels well organized into categories such as Entertainment, News, Sports, Documentary, Kids, etc. The sports section has lots of channels that will be airing the final of the Champions League.
Besides the channel list, Live NetTV also has a Live Events section that provides all important sporting events, majorly football matches. When you go to the section, you'll find Liverpool vs Real Madrid, and you can even choose your preferred broadcaster.
How to Install Live NetTV on Firestick
2. HD Streamz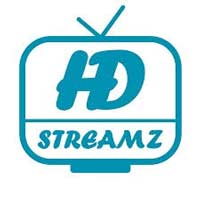 HD Streamz is another great option for streaming the UEFA Champions League Final. The app offers 1000+ live TV channels, and it features a well-designed user interface that makes it both attractive and easy to use. You can sort channels according to Live Events, Sports, Entertainment, Music, Movies, Kids, Infotainment, and more on the homepage.
HD Streamz comes with several channels you can use to watch Liverpool vs Real Madrid for free on Firestick. These include BT Sport 1, Ziggo Sport, beIN Sports, CBS, Sony Ten, and RMC 2 Sports. Almost all channels have multiple streams you can choose from.
How to Install HD Streamz APK on Firestick
3. Rokkr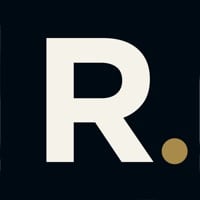 Rokkr is an all-in-one app that provides movies, TV shows, and live TV. The live TV section has a lot of regional channels that you may not find in most live TV apps, so you'll have options for watching the final in languages such as Spanish, Italian, Dutch, etc.
Some of the channels that you can use for this event are RMC Sport, Sky Italia, Polsat Sport, Ziggo, and SuperSport. Besides the channels, you'll get to enjoy the app's premium interface and lots of features and functionalities that you won't find in most free apps.
How to Install Rokkr on Firestick and Android TV
Method 3: Watch Liverpool vs Real Madrid For Free Using Kodi Addons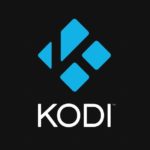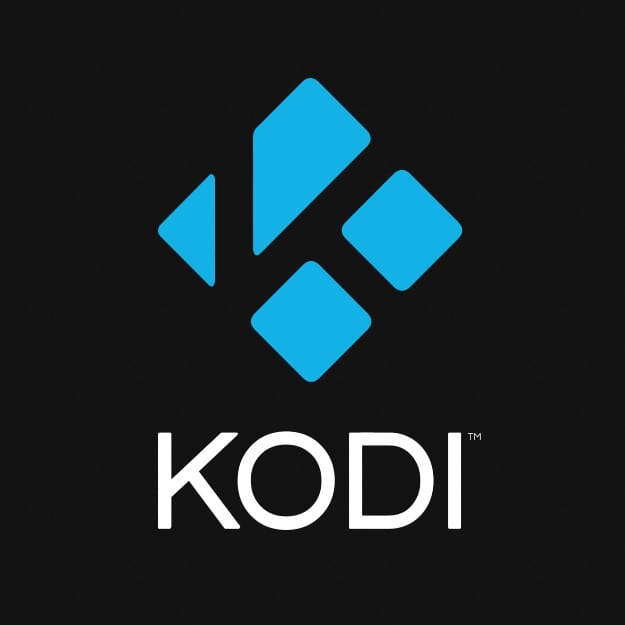 Kodi is a quite popular app among streaming fans, but we won't include it in the free streaming apk list as it operates quite differently. The app relies on Kodi addons to provide streams, and there are thousands of them that you can use to stream pretty much every other sporting event.
To help you watch the Champions League final for free, we have drafted a list of the most reliable Kodi addons that will offer the match. However, it's important to note that Kodi addons also provide questionable links, just like free streaming apps, so you need to ensure that you turn on Surfshark to hide your IP address and make your online activities private.
Below are the best addons for watching the final.
1. TV Tap/TapTV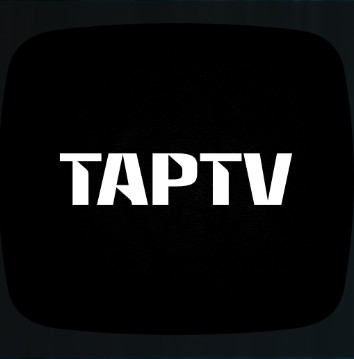 TapTV is a great live TV Kodi addon from the LooNatics Asylum repo, and it has been ported from the TVMob/TVTap apk. The addon provides hundreds of live TV channels, organized into several categories that include Sports Music, News, Entertainment, and Movies.
To watch the Champions League final, head to the sports section, and you'll find 120+ channels. There, you won't miss the biggest broadcasters of the Champions League, such as BT Sport, CBS, and beIN. Navigating through the channels is quite easy as they are organized in alphabetical order and marked according to their country.
How to Install TV Tap Kodi Addon
2. Live NetTV/LNTV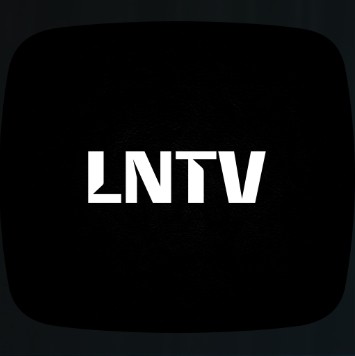 LNTV is another awesome app still sourced from an apk, this time Live NetTV. The addon organizes channels into Entertainment, News, Sports, Documentary, Kids, etc. The sports section has lots of channels that will be airing Liverpool vs Real Madrid, so you will be spoilt with options.
Just like the app, LNTV also has a Live Events section that provides the all-important sporting events section. This section usually contains all major football matches, and they don't bigger than this one. The Firestick version of Live NetTV doesn't have any adverts.
How to Install Live NetTV on Firestick
3. Mad Titan Sports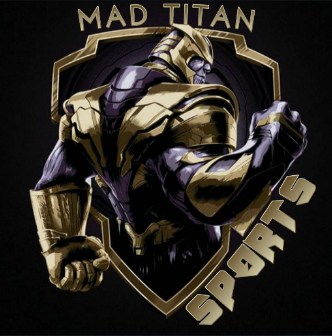 Mad Titan Sports is a bit different from the above addons in that it doesn't major on live TV channels but rather direct streams for sporting events. When you open the addon's main section (Live Sports), you'll find up to 15+ different sports. Just go to the Football section, and you'll find Liverpool vs Madrid.
The addon also provides the option to watch using a specific channel, although this section is a bit limited. It sources streams from scrapers such as USTV, UKTVNow, and US Cable. Here, you can use UKTVNow to watch the bout using BT Sport 1 or USTV to stream via CBS.
How to Install Mad Titan Sports Kodi Addon
Other Kodi addons you can use to watch the Champions League final for free are:
Wrap Up
Anyone anywhere can watch the Champions League final for free. The match has all the ingredients to be both entertaining and dramatic, and it's surely one you shouldn't miss if you are a football fan. The guide above should help you watch the entire match live and free on Firestick and other devices. But,
Enjoy!