This guide will show you how to watch Euro 2021 for free on Firestick & Android TV Box using various apps. Most of the apps you'll need are readily available on the Amazon App Store and the Google Play Store.
The Euro 2021 (officially known as Euro 2020) tournament kicked off in Rome on Friday 11th, in front of 18,000 fans. The competition has had quite a mixed start, from some dazzling attacking performances (Belgium, we see you) to some of the most traumatic scenes you'll ever see on a football pitch. However, things can only get better from here, and we are there to make sure you catch every action live.
The 2021 edition of the tournament is quite unique. It will take place in 11 different cities across the continent and with a very reduced number of attending supporters (about 25% capacity). This means that even for the ardent of fans, watching the matches on TV or online is the most way to enjoy Euro 2020.
If you've had trouble catching the matches that have already been played, don't worry; this guide will show you to watch all the remaining matches live and free on Firestick or Android TV. You can also watch any of the matches that have already been played, including the kick-off ceremony, on-demand.
Method 1: Watch Euro 2021 Free on BBC iPlayer & ITV Hub
BBC and ITV will be showing all Euro 2020 matches in the UK. The two terrestrial services have divided the matches between themselves, with ITV having 27 games and BBC having 25 games. BBC has the first and second pick of the games at the last 16 and quarter-final stages, and both stations will air the final on Sunday, July 11.
Although ITV and the BBC are free-to-air, the two services have digital platforms where you can watch all their programmers live on-demand. To watch on Firestick or Android TV, you can download ITV Hub and BBC iPlayer on Amazon App Store or Google Play Store. Euro 2020 will air on ITV 1 and BBC One. You'll also find replays for previous games.
However, the two services are geo-restricted and are only meant for UK users. This means that if you are outside the region, you'll need a reliable VPN.
The VPN I recommend
The best VPN for streaming is CyberGhost as it offers excellent streaming speeds. It also has servers in Birmingham, Glasgow, London, Maidenhead, and Manchester. These should be more than sufficient to watch Euro 2021 for free.
To help you get started, we have managed to get a [cyberghost_discount] discount to all BestDroidPlayer readers. You can use the button below to subscribe at a reduced price then download the app on Amazon App Store or the Google Play Store. Your subscription comes with a 100% money-back guarantee!
How to download BBC iPlayer & ITV Hub outside the UK
If you are not in the UK, you will need to change your location to download BBC iPlayer or ITV Hub. For Firestick, you can do that on your browser. First, log in on the Amazon website, then select Content and Devices > Preferences > Manage country settings.
On Android TV, first download CyberGhost, connect to a UK server and then add a new email address on Play Store.
Method 2: Watch Euro 2020 for free Free on ARD & ZDF
If you are a German expat or would like to watch the Euros with German commentary, ARD and ZDF are the way to go. The two services will be broadcasting all Euro 2020 games live and free. The apps are free to download on both Firestick and Android TV Box, and they are available worldwide.
However, to stream any content on the app, you will need to use a reliable streaming VPN. For example, CyberGhost provides several servers in Frankfurt that you can use to watch Euro 2021 for free and in HD.
To ensure that you only pay if you like the service, you will still be covered with the 100% money-back guarantee.
Method 3: Watch Euro 2021 for free on Rai, Mediaset, and TF1
The UK and Germany aren't the only countries that are broadcasting Euro 2020 on free-to-air channels. You can also watch your favorite teams on Rai (Italy), Mediaset (Spain), and TF1 (France).
All these channels have app on the Amazon Store and Google Play Store. In Addition, you can watch Rai on RaiPlay, Mediaset on Mitele, and TF1 on MyTF1. It's important to note that these apps broadcast matches in their native languages and are all geo-restricted.
To watch the Euro 2020 on any of them, you'll first need to connect your CyberGhost app to the respective country.
Alternative Method: Watch Euro 2021 for free using third-party apps
If the above doesn't suit you, you can also use some of the best third-party apps to watch Euro 2021 for free on Firestick. However, before you do, there are a few things you need to take into consideration.
⚠ Third-Party App Streaming caution!
The apps listed below allow you to watch Euro 2020 and other sports for free. However, the sources provided by the apps may be pirated, so you can get in trouble for supporting copyright infringement. Before you use any of them, we highly suggest that you connect a reliable VPN first. CyberGhost encrypts user data using AES-256 encryption standard, and it doesn't keep any usage or connection logs. This means that when you connect to the VPN, your activities will remain entirely private. Always confirm that the VPN is connected before opening any third-party app!
Best third-party streaming apps
Live NetTV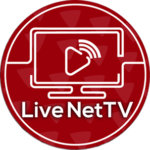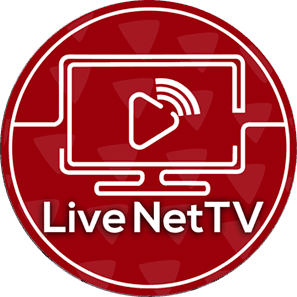 Live NetTV is a superb option for streaming sporting events from across the world, and this includes Euro 2021. The app features 800+ channels grouped into various categories. One of these categories is a sports section that features more than a hundred channels. Among these are Euro broadcasters such as BBC 1, ITV, ESPN, ABC, beIN Sports, and ZDF.
Apart from that, there's a live event section that lists all live and upcoming events. You can use this section to choose the match you want, and you'll then be able to choose a channel from several options.
See how to Install Live NetTV on Firestick & Android TV/ Box
RedBox TV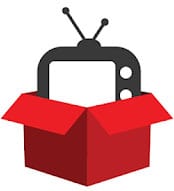 If LiveNet TV doesn't do the trick for you, RedBox TV should. The app is known for providing stable links, and it also features a huge library of 1000+ TV channels. Some of the Euro 2021 broadcasters you'll find are BBC 1, ITV, ESPN, ABC, beIN Sports, Sony, and ZDF. All channels are available in both SD and HD. When you select the channel you'd like, you can also choose from up to 4 streams/ servers.
How to Install RedBox TV on Firestick & Android TV Box
Wrap up
Euro 2020/ 2021 is just heating up, and the action will only get crunchier as teams compete in qualifying from the groups and head into the play-offs. Luckily, there are broadcasting services that allow you to catch all the matches live and on-demand for free. So, all you need to do is evade the restrictions put in place.
A good streaming VPN such as CyberGhost will help you circumvent all geo-restrictions and enjoy any match without issues. It will also help you encrypt your traffic and keep your online habits to yourself.
Enjoy the Euro 2020 and good luck!