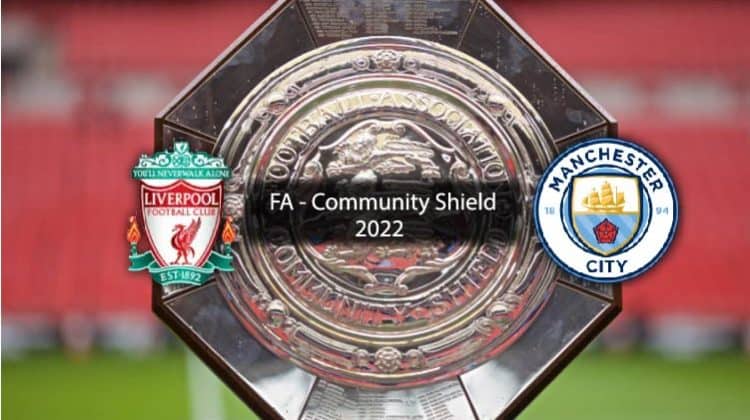 This guide will show you how to watch Liverpool vs Manchester City in the FA Community Shield 2022 online for free. The guide is applicable to Firestick and all other streaming devices, including Android TV Boxes/Sticks, Chromecast, and Nvidia Shield.
The FA Community Shield always acts as the Premier League curtain raiser and features the last season's league title winners and the FA cup winners. This year, it will be pitting together perennial Premier League champions Manchester City against The FA Cup winners, Liverpool.
These two were involved in a two-horse raise for the Premier League last season, with Pep Guardiola's Manchester City pipping Jurgen Klopp's team to the title with just one point. Coincidentally, the Merseyside team knocked City from the FA Cup at the semi-final stage, in a season where they took both domestic cups – The EFL and The FA Cup.
These two will now face off on Saturday, July 30th. The match will be held at the King Power Stadium, a rare departure from Wembley due to the ongoing Women's European Championship.
Team Preview
Liverpool
Liverpool had a super-strong 2021/22 season where they competed for all four available titles until the last day. They managed to clinch the two domestic titles, with the league and the UEFA Champions League slipping only by a small margin.
To bolster their rankings for the upcoming season, Liverpool have brought in Darwin Nunez from Benfica for a club-record £85m fee. The Uruguayan striker has settled in well, scoring 4 goals in their friendly against RB Leipzig. He is expected to start this weekend, with Liverpool looking to avoid repeating their 2019 and 2020 losses to Manchester City and Arsenal, respectively.
Manchester City
Manchester City booked their spot in the 2022 Community Shield by virtue of winning the Premier League, something they've done for four of the last five seasons. The Blues look set for yet another title charge, having added one of the best strikers in the world, Erling Haaland, to their ranks.
The Norwegian will be looking to make his competitive debut for the team, having scored 12 minutes into his first game for City. Kalvin Phillips, Julian Alvarez, and Stefan Ortega will also be in line to make their debuts.
The last time Man City won the FA Community Shield was in 2019, beating Liverpool 5-4 on penalties.
The 2022 Community Shield: Where & When?
Here's an outline of this year's season opener:
How to Watch Liverpool vs Manchester City
Method 1: Streaming the Match via Official Apps
The 2022 Community Shield will be broadcast live all over the world, and it will be available on various apps.
ITV Hub
You can watch Liverpool vs Man City for free through the ITV Hub platform. The match will be broadcast on ITV in the UK, and the channel is available on the free app, which can be installed on Fire TV OS, Android TV, Android, and iOS. All you need to do is download the app and create a free account.
However, it's important to note that ITV and ITV Hub are only available in the UK. If you are outside the region, you will need to connect to a reliable streaming VPN such as Surfshark using a UK server. Surfshark provides servers in several UK cities, and you'll be able to stream in HD without buffering.
ESPN+
In the US, ESPN+ will be broadcasting the match. The app is available for various platforms, including Firestick, Android TV, Android, and Roku. The subscription cost is $6.99 a month.
Just like ITV Hub, ESPN+ is geo-restricted. If outside the US, you will need to connect your Surfshark app to the US first, which will then help circumvent the geo-restrictions in place.
---
Method 2: Watch Liverpool vs Manchester City using Free Apks
Free apks allow you to stream from pretty much any popular live TV channel, including sports channels. These apps provide a wide variety of broadcasters to choose from, and you can access any of them free of charge.
✋ However, before you start streaming, there are precautions you need to take to avoid getting in trouble for copyright infringement.
⚠ Free Streaming Precautions
Free sports streaming has been a huge source of concern for many years among broadcasters and content distributors. This is because, in many cases, these streams are pirated.
To curb the practice, broadcasters have collaborated with ISPs and governments, which has resulted in blocking streams, sending copyright notices, and taking legal actions.
👉 For these reasons, we highly advise that you use a reliable VPN if you wish to watch Liverpool vs Man City final for free. This will help hide your activities and anonymize your connection to make you untraceable.
However, you'll also need to choose your VPN carefully as some do not offer good privacy, and others are simply a streaming nightmare.
The best VPN for streaming
To stream without buffering and have the required levels of privacy and security, we strongly advise that you use Surfshark. This is currently the best VPN for streaming, and here's a highlight of its features:
⚡ Superb Speeds: Guarantees a smooth live streaming experience.
🌍 Huge Server Network: You can connect to a nearby server for a fast and stable connection.
😲 UNLIMITED Devices: Connect dozens of devices at the same time!
🔑Unblock Anything: Safe access to censored apps, websites and torrent sites.
😎 Best in Privacy: The VPN doesn't keep any activity logs, and so your activities are only known to you.
🔐 Top-notch Security: This VPN uses AES 256-bit encryption and provides multiple protocols alongside other security features such as a kill switch, DNS & IPv6 protection and WireGuard.
💳 30 Days RISK FREE Money-Back Guarantee: In case you do not like the service, you can get every penny back if you cancel within 30 days!
Since you are here, you can also
enjoy our exclusive 82% discount on Surfshark VPN
, thanks to a deal we have with the VPN provider. After your subscription, you will still be covered by their
100% money-back guarantee.
However the usefully of a VPN does finish here.
Discover many more awesome things you can do with a VPN! 😃
Going straight to the point now, below are the best apks to watch Liverpool vs Manchester City for free.
1. TVMob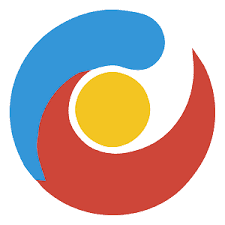 TVMob is one of the best working live TV apks at the moment. The app is an updated version of TVTap and UKTV Now, and it provides access to over enjoy over 900 TV channels from various European countries, the US, Canada, and India. These are well organized into categories: Entertainment, Sports, Music, Movies, Documentaries, etc.
Some channels you can use to watch Liverpool vs Manchester City in the Community Shield include ITV, Sony Ten 2, Sportsnet, Star+, and SuperSport. Apart from the channels, there's a section named Schedule, where you will find the match, and you'll have an option of choosing your preferred broadcaster.
How to Install TVMob on Firestick
2. Live NetTV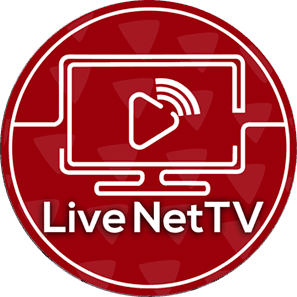 Live NetTV is another great app you can use to watch the FA Community Shield 2022. The app provides 800+ live TV channels well organized into categories such as Entertainment, News, Sports, Documentary, Kids, etc. The sports section has lots of channels that will air Liverpool vs Manchester City.
Like TVMob, Live NetTV has an events section that lists important football games. You can head there and select Liverpool vs Manchester City and start streaming for free. The app provides multiple links for every channel to enhance reliability.
How to Install Live NetTV on Firestick
3. Rokkr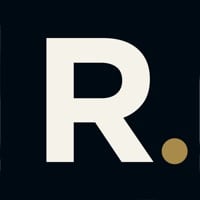 Rokkr is an all-in-one app that provides movies, TV shows, and live TV. The live TV section has a lot of regional channels that you may not find in most live TV apps, so you'll have options for watching the final in languages such as Spanish, Italian, Dutch, etc.
Some of the channels that you can use for this event are ITV, RMC Sport, Sony Ten, ITV, Ziggo, and SuperSport. Besides the channels, you can also use Rokkr to watch any of your favorite movies and TV shows.
How to Install Rokkr on Firestick and Android TV
---
Method 3: Watch Liverpool vs Manchester City Using Kodi Addons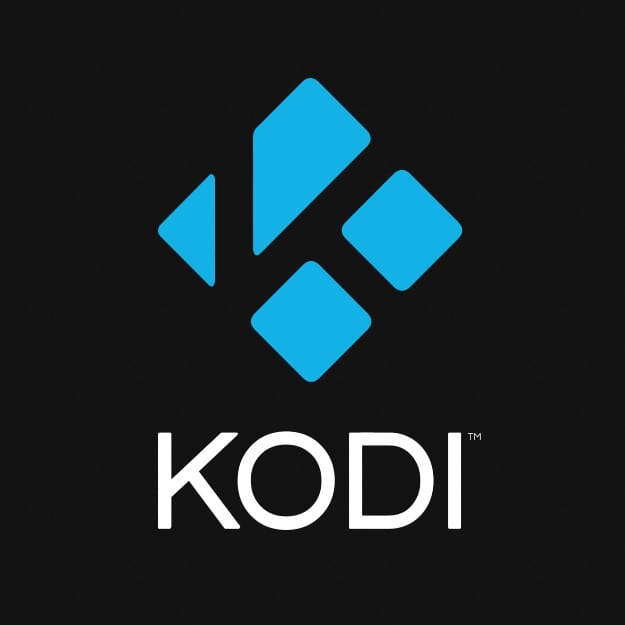 Kodi is a popular streaming platform that lets users access almost anything available online. The app can be used to watch movies, TV shows, documentaries, kids' content, live TV, sports, and much more.
To start streaming on Kodi, you will first need to install the program on Firestick or the device you are using, then install addons that provide links to the content you'd like. Below, we have listed several addons that you can use to watch the Community Shield.
However, it's important to note that Kodi addons also provide questionable links, just like free streaming apps, so you need to ensure that you turn on Surfshark to hide your IP address and make your online activities private.
1. TV Tap/TapTV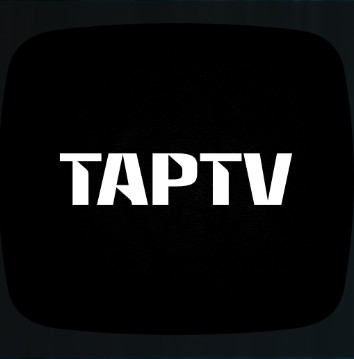 TapTV is one of the best live TV Kodi addons, and it has been ported from the TVMob (formerly TVTap) apk. Just like the app, TapTV offers hundreds of live TV channels organized into several categories that include Sports Music, News, Entertainment, and Movies.
The sports section provides 120+ live TV channels, and you'll have more than 5 options you can use to watch Liverpool vs Manchester City, including ITV. Navigating through the channels is quite easy as they are organized in alphabetical order and marked according to their country.
How to Install TV Tap Kodi Addon
2. Mad Titan Sports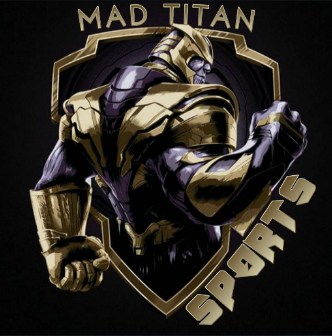 Mad Titan Sports is a dedicated sports Kodi addon that provides access to all major sporting events through direct links. The addon's main page main section (Live Sports) offers up to 15+ different sports. In the Football section, you'll find Liverpool vs Man City.
Mad Titan Sports also provides the option to watch games using a specific channel. This section uses scrappers such as USTV, UKTVNow, and US Cable. The UKTVNow now section included ITV 1, which will be airing the match.
How to Install Mad Titan Sports Kodi Addon
3. The Crew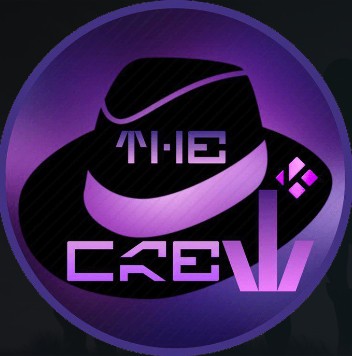 If you don't have many Kodi addons, The Crew would be a great option to start with. The addon is an all-in-one Kodi addon that provides a wide variety of content, so you can use it to watch sports, live TV, movies, TV shows, documentaries, and Kids' content.
To watch the 2022 Community Shield match, you can go to the IPTV section. There, you'll find four different scrapers: DL, TV247, USSTREAMIX, and USTVGo. All these options are full of channels, and they work very well.
How to Install The Crew Kodi Addon
Other Kodi addons you can use to watch the Champions League final for free are:
Wrap Up
The Premier League season is starting early this time round, and that is signaled by the FA Community Shield match that will be held this Saturday at Leicester City's ground. The match will provide us with a competitive feel that we have been missing for quite some time, and you can watch it online using the above-provided options. But,
Enjoy!