Here's how to watch Mayweather vs Gotti using various free and paid methods. The guide lists various apps and addons that can be installed on Firestick as well as other streaming devices.
Floyd Mayweather Jr. has always been one to put up an exciting and satisfactory show while at the same time collecting a huge paycheck. And this Sunday, 'Money' continues with his exhibition fight career in Florida. This time, he will face off with John Gotti III, the grandson of fabled New York mob boss John Gotti.
This fight will be Mayweather's seventh in his exhibition boxing career, after hanging up his professional gloves with a perfect 50-0. His last professional fight was the mega showdown with UFC legend Connor McGregor in 2017. Since then, he has faced the likes of Logal Paul, YouTuber and KSI's brother Deji, and Japanese kickboxing sensation Tenshin Nasukawa. His last fight was against Aaron Chalmers in February. And on Sunday, he promises top-flight entertainment as always "I'm all about bringing the biggest and best events to the people, and Sunday, June 11, is going to be like nothing else you've seen in the sports and entertainment world."
His opponent, John Gotti 3, is not new to fighting, unlike some of Mayweather's exhibition opponents. He has had a brief career as an MMA fighter, turning pro in 2017. After his debut, he went on to win five fights in a row, only losing in his last fight in 2020 against Nick Alley. Since then, the American has competed in two boxing bouts, winning both. Gotti grew up idolizing Floyd, but he says that "On June 11, I'm gonna punish him."
Excited to watch the match? Below are the details, including the full card and the apps you can use.
Mayweather vs. Gotti Fight Date, Start Time
Date: Sunday, June 11
Time: 2 a.m. BST / 9 p.m. ET
Main event ringwalks (approx): 4 a.m. BST / 11 p.m. ET
Venue: FLA Live Arena, Florida, United States.
The main event timings could change due to the length of the undercard fights.
Mayweather vs. Gotti Fight Card
Floyd Mayweather Jr. vs. John Gotti III – Exhibition
Ulysess Diaz vs. Khalas Karim, rematch – Exhibition
Jarrell Miller vs. Antonio Zepeda – Heavyweight exhibition
J'Hon Ingram vs. Ryan Allen – Light middleweight exhibition
Kamari Burnside vs. Brendan Jackson – Exhibition
How to Watch Mayweather vs. Gotti Free on Firestick
There are several methods you can use to watch Mayweather vs John Gotti 3:
Watch Mayweather vs Gotti using Zeus Network.
Stream the fight via free unofficial apps.
Watch Mayweather vs Gotti via free streaming websites.
Method 1: using Zeus Network
Zeus Network is a popular streaming service offering exciting content, including reality shows, documentaries, music videos, and sports. Since its launch in 2018, the streaming service has gained a loyal following among viewers who crave unique and exclusive entertainment. With a Zeus Network subscription, available on a monthly or yearly basis, you can access their diverse content from anywhere in the world.
However, the Mayweather vs Gotti boxing match is a special pay-per-view event priced at $15.99. You can purchase the PPV without a monthly subscription.
Method 2: Using Unverified Apps & Addons
If you don't fancy buying the PPV, you can also watch Mayweather vs Gotti via third-party streaming apps and addons. These are unofficial apps that provide streams of various sports events, but they don't own the streams and simply act as search engines.
However, some of the streams they provide can still land you in legal trouble, so there are some precautions you need to take before you start streaming using free apps.
⚠ Free Streaming Precautions
To protect your privacy and avoid legal consequences, it's important to use a VPN when streaming Mayweather vs Gotti using free methods. Free sports streaming can often be illegal, and ISPs and governments are becoming more aggressive in cracking down on piracy. Using a good VPN can help hide your IP address, encrypt your internet connection, and make your online activities untraceable.
⭐ The Best VPN for Streaming
The best VPN for streaming at the moment is Surfshark. Here's why:
⚡ Superb Speeds: Guarantees a smooth live streaming experience.
🌍 Huge Server Network: You can connect to a nearby server for a fast and stable connection.
😲 UNLIMITED Devices: Connect dozens of devices at the same time!
🔑Unblock Anything: Safe access to censored apps, websites and torrent sites.
😎 Best in Privacy: The VPN doesn't keep any activity logs, and so your activities are only known to you.
🔐 Top-notch Security: This VPN uses AES 256-bit encryption and provides multiple protocols alongside other security features such as a kill switch, DNS & IPv6 protection and WireGuard.
💳 30 Days RISK FREE Money-Back Guarantee: In case you do not like the service, you can get every penny back if you cancel within 30 days!
You can
get 82% off
on Surfshark using the button below!
1. Rapid Streamz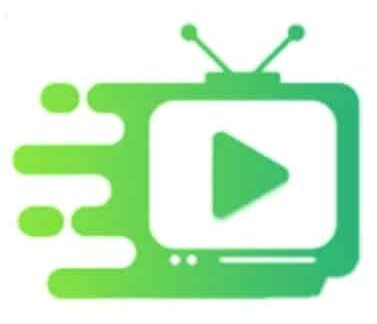 If you're looking for a free and convenient way to catch the exhilarating Mayweather vs Gotti III fight in real-time, Rapid Streamz presents an excellent option. The app specializes in live sports streaming and boasts a user-friendly interface that ensures seamless navigation. Upon launching it, you'll find a home screen displaying diverse categories tailored to various sports leagues. These encompass Boxing, UFC, Rugby, NFL, NBA, Motorsport, WWE, and Cricket.
To locate the live broadcast of the Mayweather fight, simply browse through the Boxing section before the event starts. In addition to this exciting feature, Rapid Streamz further enhances your viewing experience by providing live TV channels from various countries, including the UK and USA. This extensive selection grants you access to a multitude of live sports and entertainment channels from around the globe.
How to Install Rapid Streamz on Firestick & Android TV
2. Kodi
For an alternative method to watch the Mayweather vs Gotti fight live without incurring any costs, you can consider Kodi. Unlike Rapid Streamz and similar third-party applications, Kodi itself does not provide free streams. However, by configuring the media center with relevant addons, you can gain access to a diverse array of sports, as well as movies and TV shows.
To get started, you'll first need to install Kodi 20 Nexus on your Firestick or any compatible device. Once installed, proceed to install various sports-focused Kodi addons. However, it's crucial to exercise caution, as unofficial Kodi Addons are notorious for copyright infringement concerns. To ensure your online safety and privacy, remember to have your Surfshark app connected at all times.
Outlined below are some of the notable third-party (non-official) Kodi addons for sports that can facilitate viewing the Mayweather vs Gotti fight free of charge.
Mad Titan Sports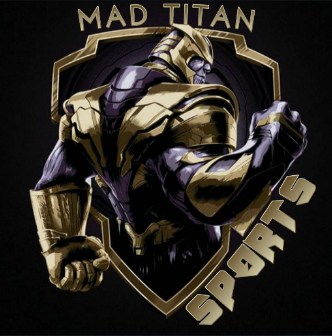 Mad Titan Sports is a remarkable Kodi addon that offers extensive coverage of various sports. The addon grants users the opportunity to enjoy sports content through direct links or by accessing sports TV channels from different parts of the globe. Upon launching the addon, you'll be greeted with a user-friendly home page featuring several key sports options: Live Sports, Sports Networks, Replay Zone, and Live TV.
To catch the highly anticipated Mayweather vs Gotti boxing event, simply navigate to the Live Sports section and locate the dedicated boxing sub-section. Within this subsection, you'll find links that provide live streaming of the event. In the event that the live broadcast timing proves inconvenient, fret not, as Mad Titan Sports also offers the option to access the event's replay approximately 12 hours after its conclusion.
How to Install Mad Titan Sports Kodi Addon
The Loop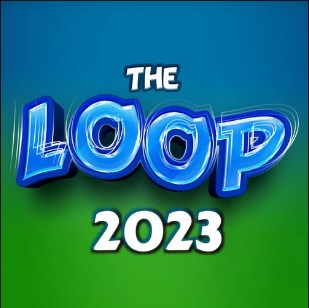 The Loop has been one of the most consistent Kodi addons over the last three years, and it has gained significant traction for its wide selection of live streams covering a diverse range of sports. From Boxing and UFC to Football, Golf, Tennis, NFL, NBA, Rugby, Snooker, and Motorsports, The Loop has you covered. Its homepage conveniently displays ongoing games, simplifying the process of finding the specific event or match you desire.
To enjoy the Mayweather vs Gotti fight for free online, you have multiple options within The Loop. You can either check out the live section to access the live stream or navigate directly to the Fight Zone and select the Boxing category. If, for any reason, you miss the live broadcast, The Loop offers the option to watch the fight as a replay. By accessing the Replay Zone and selecting Boxing Replays, you'll find a variety of links to choose from. And in case one link does not meet your expectations, feel free to switch to an alternative link for a smoother streaming experience.
How to Install The Loop Kodi Addon
The EndZone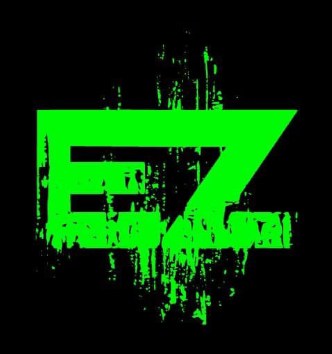 The EndZone Kodi addon is a fantastic choice for sports enthusiasts looking to watch the upcoming Mayweather vs Gotti fight. With its user-friendly interface and extensive coverage of American sports, The EndZone provides a seamless and convenient viewing experience. On the home page, there's a selection of various sports and competitions: NFL, NBA, NCAAF, MMA/Boxing, Wrestling, and NHL.
The MMA/Boxing section of The EndZone is where you'll find the live stream of the Mayweather vs Gotti fight. This section showcases a curated selection of ongoing combat sports events. Simply click on the event you're interested in and enjoy the live action in real time. The high-quality streams offered by The EndZone ensure that you won't miss a moment of this exhilarating boxing bout.
How to Install the EndZone Kodi Addon
Rising Tides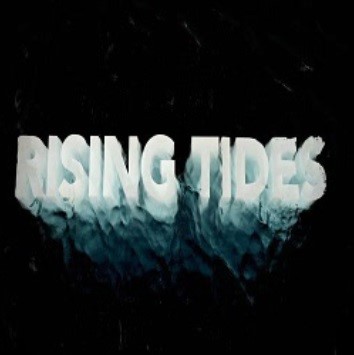 Rising Tides allows you to experience the excitement of live sports. This popular addon offers a comprehensive range of live streams for boxing events and various other sports. Upon opening Rising Tides, you'll find a homepage divided into four main sections: Football Highlights, Football Live, Live PPV Events, and More Sports Events.
To watch the Mayweather vs Gotti fight live, simply navigate to the Live PPV section within Rising Tides. This section typically provides direct links to boxing events, ensuring you can catch every thrilling moment of the fight. Alternatively, you can explore the More Sports Events section, which presents a list of ongoing events across a diverse range of sports, including Boxing, NFL, NHL, NBA, and MLB.
How to Install Rising Tides Kodi Addon
Method 3: How to Watch Mayweather vs Gotti Using Free Streaming Sites
If you'd like a different alternative method to watch the Mayweather vs Gotti III live stream for free, you can consider visiting a free streaming site. These sites are usually the original sources used by streaming applications and addons, so you'll just eliminate the need for intermediaries and potentially improve the streaming experience.
However, it's important to be aware that free streaming sites often display advertisements and pop-ups. To mitigate these inconveniences, it is advisable to install Blokada on your Firestick or Android TV box before proceeding.
Additionally, it is crucial to ensure your VPN service is active to protect your privacy and prevent your Internet Service Provider from monitoring your online activities. Once you have taken these precautions, you can open Silk Browser on Firestick or Chrome on Android TV to initiate the streaming process.
Here are some sites you can check out:
streameast.to
sporthd.me
vipleague.st
stream2watch.la
After opening a site, navigate to the boxing/fighting section to find a link to the Mayweather fight.
Wrap Up
Mayweather fights typically attract a huge amount of attention, and this one is no different. You can check out 'Money' as he faces his latest test on Sunday using the methods above. However,
Enjoy!