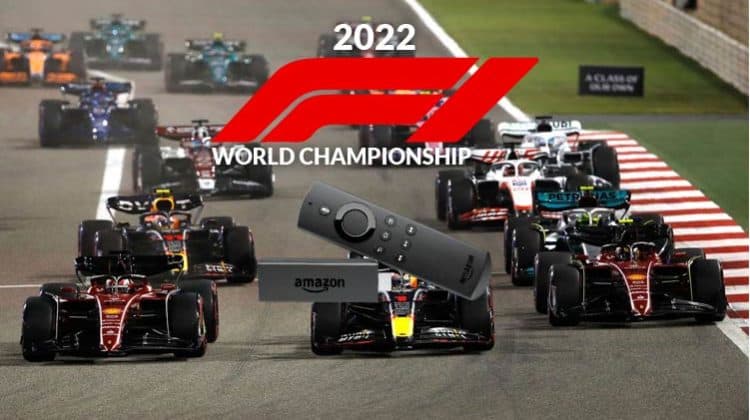 This guide will show you three ways to watch Formula 1 2022 using free and paid apps. The guide applies to all other streaming devices, not just Firestick.
The Formula 1 2022 World Championship is underway, with the Bahrain and Saudi Arabia Grand Prix completed. Ferrari Team is showing early signs of world championship contenders, having already captured four podium wins in just two races.
Reigning champion Max Verstappen is back after Redbull Racing Team solved its engine issues that forced both drivers to retire in Bahrain. He's already captured his first win of the season, but fierce challengers Mercedes and Lewis Hamilton are still struggling with the design of their new car. Will they catch up?
The 2022 World Championship has started with loads of drama and thrill, and the season is just beginning to take shape. We've got you if you don't want to miss out on the 21 Grand Prix races yet to take place. This guide will show you several ways on how to watch Formula 1 2022 online for free.
A Closer Look at the 2022 Formula 1 World Championship
The 2022 F1 world championship consists of a record 23 Grand Prix races. However, the Russian GP was canceled, and it is set to be replaced at a yet to be decided venue.
While the 2021 season ended with a lot of drama and controversy that allowed Max Verstappen to pip Lewis Hamilton for his first title, this season's headlines have been dominated by F1's new cars.
The FIA has introduced a 'revolutionary' new generation of cars, and Ferrari is already showing signs of being the constructor of the year. Mercedes has been thrown back to 2013 when they were playing catch up, with Team Principal Toto Wolf calling the performance of their new car "unacceptable."
Charles Leclerc and Carlos Sainz Jr. are the guys to keep an eye on representing the Ferrari Team, with Champion Max Verstappen teaming up again with Sergi Peréz for RedBull. Hamilton now has a new partner in fellow brit George Russell, with Valtteri Bottas moving on to Alfa Romeo and teaming up with Chinese debutant Guanyu Zhou. Kevin Magnussen takes the place of Nikita Mazepin at Haas, and Alex Albon makes his F1 comeback at Williams.
How to Watch Formula 1 2022 GP
Method 1: Using Official Apps
ESPN+ (US)

ESPN is the official F1 broadcaster in the US, and the network will carry practice sessions, qualifying sessions, and the main races. Practice sessions will be broadcast on ESPN 2, with the qualifying and the race broadcast on the main ESPN channel.
On Firestick, you can stream the races via the ESPN+ app. The app costs $6.99 a month, although you will need to use a good streaming VPN like Surfshark if you are not in the US. All you need to do is connect your VPN to a server in the region and start streaming.
Now TV (UK)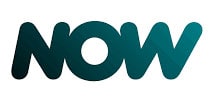 Sky Sports holds exclusive F1 rights in the UK until the end of 2024, and it broadcasts Grand Prix races on Sky Sports F1. This means that you can use the network's streaming app, Now TV, to watch Formula 1 2022. The app provides access to all Sky Sports channels, and it comes with a daily and a monthly pass.
Like most streaming services, Now TV is geo-restricted and only available in the UK and Ireland. If you are outside the region, connect your Surfshark app to a server in the UK to circumvent these restrictions.
F1 TV Pro (Worldwide)

Formula 1 runs a streaming service available in 188 countries, so you can pretty much access it from wherever you are. The service provides access to F1's race archive, full race replays and highlights, and live streams of every track session for all GPs.
F1 TV has two subscription plans, with one that provides all live-action and another one that only offers replays. The live stream is available in all countries except the UK (due to Sky's rights), and the subscription prices vary per country. Depending on your region, you can get F1 TV Pro for just $4.99.
Method 2: Using Free Streaming Apks
Free Streaming Caution
Free sports streaming has always been a huge source of concern, and this has worsened in recent years as broadcast houses and governments collaborate to tame it. This is because most free streams are usually pirated, so they infringe copyrights. People who rely on such streams can easily end up with DMCA notices or cease-and-desist letters if they don't take the right measures.
👉 The best way to ensure you stay safe is streaming with a VPN. A good streaming VPN will encrypt all your online activities to ensure that neither your ISP nor government can tell what you are doing online. It also changes your IP address to ensure copyright trolls can't track you down through your ISP.
✋ However, the levels of privacy and security will ultimately depend on the VPN you choose.
The VPN We Recommend
For the best performance, we suggest that you go with Surfshark. This is because the VPN provides the best balance between privacy, security, speed, and value.
Here are a few highlights of the Surfshark VPN:
⚡ Superb Speeds: Guarantees a smooth live streaming experience.
🌍 Huge Server Network: You can connect to a nearby server for a fast and stable connection.
😲 UNLIMITED Devices: Connect dozens of devices at the same time!
🔑Unblock Anything: Safe access to censored apps, websites and torrent sites.
😎 Best in Privacy: The VPN doesn't keep any activity logs, and so your activities are only known to you.
🔐 Top-notch Security: This VPN uses AES 256-bit encryption and provides multiple protocols alongside other security features such as a kill switch, DNS & IPv6 protection and WireGuard.
💳 30 Days RISK FREE Money-Back Guarantee: In case you do not like the service, you can get every penny back if you cancel within 30 days!
You can
get the VPN at a 82%
using the link below.
Best Free Streaming Apks for Formula 1
Free streaming Apks facilitate watching F1 as they come with live TV channels that broadcast Formula 1 around the world. These include ESPN, Sky Sports, Super Sports, Sport Klub, ViaPlay, Sky Italia, Canal+, Star Sports, Eleven Sports, and F1 DAZN.
Below are the best free streaming apks to watch Formula 1 2022.
1. Live NetTV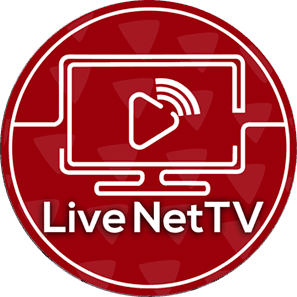 Live NetTV is a hugely popular live TV streaming apk, and it is arguably the best free app to watch the Formula 1 2022 World Championship. The app provides 800+ channels organized into categories such as Entertainment, News, Sports, Documentaries, Kids, etc. You'll find F1 channels such as Sky Sports F1, Sport Klub, Star Sports, Eleven Sports, and many more in the sports section.
Besides the channel list, Live NetTV also has a Live Events section that provides all important sporting events. Here, you'll find upcoming and live Formula One races, and you can choose the provider you want to use. The Firestick version of Live NetTV doesn't come with any ads, but it requires you to share idle resources.
How to Install Live NetTV on Firestick
2. HD Streamz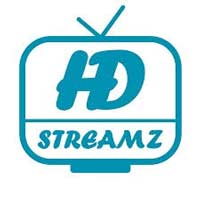 HD Streamz is another great way to watch Formula 1 GP 2022. The app provides 1000+ live TV channels for free, and it comes with a unique and user-friendly interface. You can sort channels using filters such as Live Events, Sports, Entertainment, Music, Movies, Kids, Infotainment, etc.
The huge library provided by HD Streamz ensures there are plenty of channels that broadcast F1. These include ESPN, Sky Sports F1, TSN, Sport Klub, Star Sports, and Eleven Sports. The app offers multiple streams to ensure a smooth streaming experience.
How to Install HD Streamz APK on Firestick
3. Rokkr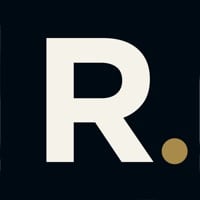 Rokkr is an all-in-one app that provides movies, series, and live TV. The live TV section has an extensive channel list, and you will have multiple options you can use to watch F1 for free on Firestick. Some of the channels you can use to watch GP races are ESPN, ESPN Deportes, Super Sport, and Eleven Sports.
The best thing about Rokkr is that the app has a premium interface, and it also comes with lots of features and functionalities that you won't find in most free apps.
How to Install Rokkr on Firestick and Android TV
Method 3: Using Kodi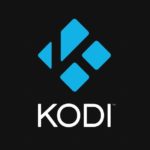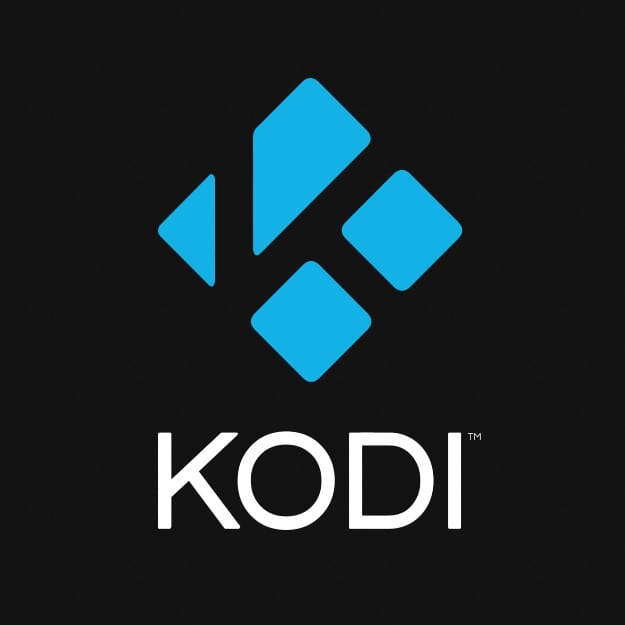 Kodi is a superb platform for streaming live events, thanks to the tons of addons that let you watch pretty much anything live and free. To watch Formula One on Kodi, you can either rely on live TV Kodi addons or dedicated sports addons. The former work more like free streaming apks in that they let you access a broadcast from a particular channel, while the latter gives you direct links to the event. We'll let you choose what works best for you, so we'll include both types of addons.
However, it's important to note that Kodi addons also don't host the streams they provide, so you need to ensure that you turn on Surfshark to hide your IP address and make your online activities private.
The best addons to watch the Formula 1 2022 World Championship, are:
1. Torque Lite (Kodi 19)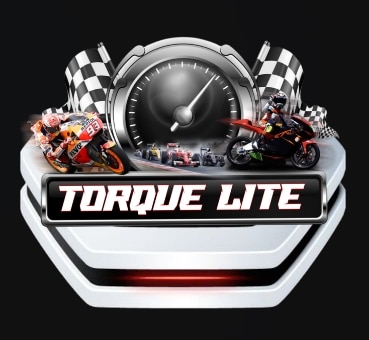 Torque Lite is a dedicated Kodi addon for motorsport events, and it tops our list of the best Kodi addons for Formula One. The addon keeps everything simple by only providing a few categories: Live Zone (Live Races), Super Cars, Super Bikes, Car Shows, and Race Archives.
Under Live Zone, there's a category labeled Formula 1 Live Sessions. This section provides lots of options for watching F1 events, labeled according to the channel the streams are sourced from. The streams are mostly from Sky and ESPN, and there are different quality options.
How to Install Torque Lite Kodi Addon
2. TV Tap (Kodi 18 and Kodi 19)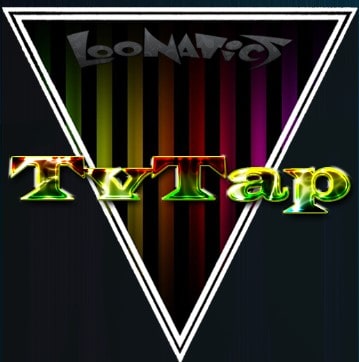 TV Tap is another superb addon for watching Formula 1 for free on Firestick. As the name suggests, it is a dedicated Live TV addon based on the TV Tap apk (now TVMob), and it provides 1000+ channels. These are organized into several categories: Music, Sports, News, Entertainment, and Movies.
The addon comes with lots of channels that will be broadcasting F1 races. These include ESPN, Sky Sports F1, Star Sports, Sport Klub, Eleven Sports, etc. The addon's channels are organized in alphabetical order and marked according to their country, so choosing channels is super easy.
How to Install TV Tap Kodi Addon
3. Mad Titan Sports (Kodi 19)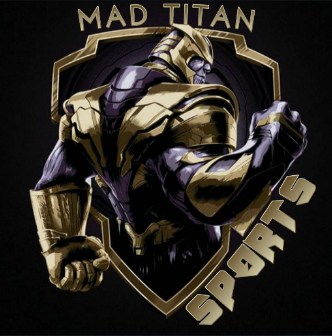 Mad Titan Sports is one of the best-dedicated sports Kodi addons in 2022. The addon has two main categories: Live Sports and Live TV. The Live TV section provides several scrapers with sports channels you can use to watch Formula One on Firestick for free.
The sports section ensures that you can watch pretty much every popular sport by providing direct links for 15+ sports. Among these is a Motorsports section that you can use to watch Formula One races. There's also a replay section to watch the replays and highlights later on.
How to Install Mad Titan Sports Kodi Addon
4. Sport HD (Kodi 18)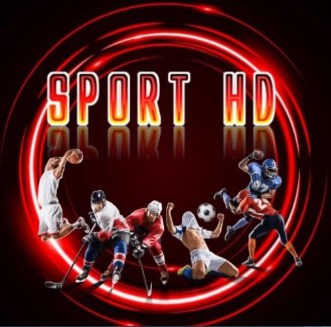 Sport HD is one of the best Kodi addons for streaming live events. The addon sources its content from sporthd.me and then re-arranges it to make every sport and event easily accessible.
At the moment, SportHD is undergoing a rebuild after sporthd.me changed its outlay, but you can still find all events from the website. To watch Formula One for free, simply click New View, and you'll find all upcoming events there.
How to Install Sport HD on Kodi
Other Kodi addons to watch Formula 1 2022 World Championship:
Formula 1 2022 schedule
Currently, there are 22 scheduled races in the 2022 calendar, although the Russian Grand Prix is set to be replaced.
March 20 — Bahrain (Sakhir) — Charles Leclerc, Ferrari
March 27 — Saudi Arabia (Jeddah) — Max Verstappen, Red Bull
April 10 — Australia (Melbourne)
April 24 — Emilia-Romagna (Imola)
May 8 — Miami (Miami)
May 22 — Spain (Barcelona)
May 29 — Monaco (Monaco)
June 12 — Azerbaijan (Baku)
June 19 — Canada (Montreal)
July 3 — UK (Silverstone)
July 10 — Austria (Spielberg)
July 24 — France (Le Castellet)
July 31 — Hungary (Budapest)
Aug. 28 — Belgium (Spa)
Sept. 4 — Netherlands (Zandvoort)
Sept. 11 — Italy (Monza)
Oct. 2 — Singapore (Singapore)
Oct. 9 — Japan (Suzuka)
Oct. 23 — USA (Austin)
Oct. 30 — Mexico (Mexico City)
Nov. 13 — Brazil (Sao Paulo)
Nov. 20 — Abu Dhabi (Abu Dhabi)
Wrap Up
The 2022 Formula One season is shaping up to be one of the most thrilling yet, and we are sure you want to keep up with everything after the dramas of the last season. The guide above shows you several methods you can use to watch every event live and free on Firestick. But,
Before you start streaming, ensure that you hide your activities and stay safe with Surfshark.
Enjoy!