This article will show you how to watch the ice hockey 2022 NHL Stadium Series for free on Firestick using various Android apps and Kodi add-ons. The guide is also applicable to other streaming devices such as Android TV Boxes/Sticks, Chromecast, and NVidia Shield.
The second outdoor game of the 2022 NHL regular season will be taking place this Saturday, Feb. 26, at the 2022 Navy Federal Credit Union NHL Stadium Series. The Nissan Stadium, home of the NFL's Tennessee Titans, will host the game. It will feature the reigning Stanley Cup Champions Tampa Bay Lightning, taking on one of the hottest teams in the Central Division, the Nashville Predators.
It will be the second time the Preds are taking part in the Stadium Series and the first time Tampa Bay will be making such an appearance. Tampa Bay Lightning will become the 27th NHL team to participate in a regular-season outdoor game.
The 2022 Stadium series will only be broadcast on Turner Network Sports (TNT) in the US, and it will not be available worldwide due to licensing restrictions. However, we know that you don't want to miss the much-anticipated clash whether you don't have cable or are not in the US/Canada. In this guide, we'll show you several methods you can use to watch the 2022 NHL Stadium Series for free on Firestick, regardless of your location.
Nashville Predators vs. Tampa Bay Lightning: Time & Venue
This week's NHL on TNT Programming began with Tampa Bay Lightning hosting Edmonton Oilers and the Los Angeles Kings playing Arizona Coyotes. Everything hockey on TNT is now focused on Saturday, and here's the outline.
Method 1: How to Watch Ice Hockey 2022 NHL Stadium Series Using Official Firestick Apps
TNT is the official broadcasting partner for the 2022 NHL stadium series in the US, with Sportsnet 360 and TVAS2 broadcasting the game in Canada. This means that there are several official streaming services you can use.
Ice Hockey 2022 NHL Stadium Series, official streaming services:
YouTube TV
Hulu TV
Sling TV
Sportsnet Now
Both YouTube TV and Sling TV come with a 7-day free trial so that you can check out any of the services risk-free.
👉 However, note that all above-listed streaming services are geo-restricted, so you will need to use a good streaming VPN if you are outside the US/Canada. Surfshark is the VPN we recommend (and the one we use) as it provides an excellent balance of privacy, speed, and security. The VPN also provides hundreds of servers in the US and Canada, so you will be able to stream without any speed issues.
Method 2: How to Watch Ice Hockey 2022 NH Stadium Series Using Free Streaming Apks
Free Live TV streaming apks usually aggregate live TV streaming links from the internet, and they can let you watch the 2022 NHL Stadium Series for free on Firestick; this is because the apps come with channels that will be streaming the game. These are:
The latter may not be available on most apps, but the other two are readily available.
However, before you install any of them, there are some important precautions you need to make.
⚠ Free Streaming Precautions
Free sports streaming has been a huge source of concern for many years among broadcasters and content distributors; this is because, in many cases, these streams are pirated.
Broadcasters have collaborated with ISPs and governments to curb the practice, and the result has been blocking streams, sending copyright notices, and taking legal actions.
For these reasons, we highly advise that you use a VPN if you wish to watch the ice hockey 2022 NH Stadium Series for free on Firestick. This will help hide your activities and anonymize your connection to make you untraceable.
✋ However, you need to choose your VPN carefully as some do not offer good privacy, and others are a streaming nightmare.
The best VPN for streaming
To stream without buffering and have the required levels of privacy and security, we strongly advise that you use Surfshark. This is currently the best VPN for streaming, and here's a highlight of its features:
⚡ Superb Speeds: Guarantees a smooth live streaming experience.
🌍 Huge Server Network: You can connect to a nearby server for a fast and stable connection.
😲 UNLIMITED Devices: Connect dozens of devices at the same time!
🔑Unblock Anything: Safe access to censored apps, websites and torrent sites.
😎 Best in Privacy: The VPN doesn't keep any activity logs, and so your activities are only known to you.
🔐 Top-notch Security: This VPN uses AES 256-bit encryption and provides multiple protocols alongside other security features such as a kill switch, DNS & IPv6 protection and WireGuard.
💳 30 Days RISK FREE Money-Back Guarantee: In case you do not like the service, you can get every penny back if you cancel within 30 days!
Since you are here, you can also
enjoy our exclusive 82% discount on Surfshark VPN
, thanks to a deal we have with the VPN provider. After your subscription, you will still be covered by their
100% money-back guarantee.
Best Streaming Apks to Watch Nashville Predators vs. Tampa Bay Lightning
Below are the best apps you can use to stream the game.
1. Live NetTV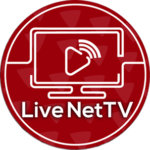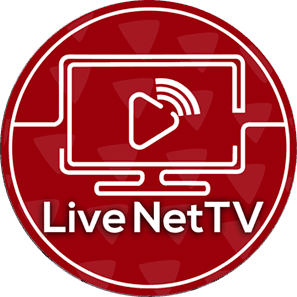 Live NetTV is one of the best apks you can use to watch the 2022 NHL Stadium Series for free. The app is known for its huge library of neatly arranged channels into various categories. To stream the 2022 Stadium Series, you can use TNT and Sportsnet 360. You can find the former under Entertainment > US while the latter is under Sports.
Besides the channels, a section lists all live and upcoming events within 48 hours. You'll find Tampa Bay Lightning at Nashville predators there, and you can select the channel you'd like to stream from. Note that the links are usually added about 5 minutes before the start.
How to Install Live Net TV on Firestick & Android TV
2. Rokkr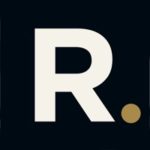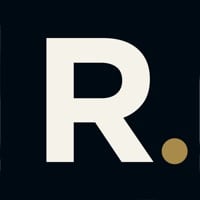 Rokkr is another great apk you can use to watch the ice hockey 2022 NHL Stadium Series. The app is more than just a live TV app as it also offers movies and TV shows, so you can use it for general entertainment.
Rokkr has a Live TV section that provides lots of streaming channels, and among them, you'll find TNT and Sportsnet 360.
How to Install Rokkr on Firestick & Android TV
3. HD Streamz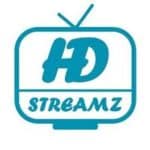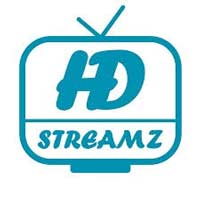 HDStreamz stands out among free live TV apps due to its huge channel list and unique and attractive interface. The app provides its 1000+ live TV channels neatly on the homepage. Channels are sorted into Live Events, Sports, Entertainment, Music, Movies, Kids, Infotainment, Lifestyle, News, and Religion. The channels are then grouped into countries to make it easier to access a particular channel.
There are several channels on HD Streamz that you can use to watch the NHL Stadium Series, including TNT and Sportsnet 360. To get them easily, you can use the search option on the top side of the app.
How to Install HD Streamz on Firestick and Android TV
Method 3: How to Watch Ice Hocker 2022 Stadium Series for Free Using Kodi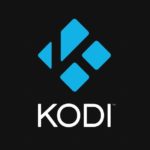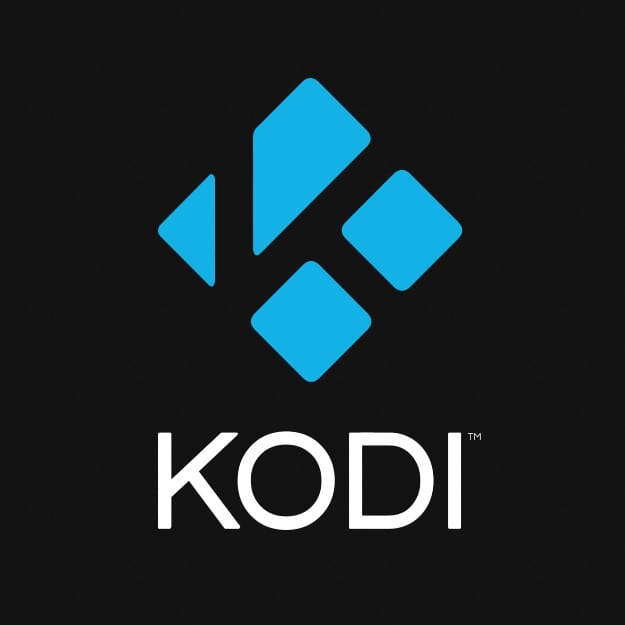 Kodi provides another way to watch the 2022 Stadium Series for free on Firestick. Not only that, but you can also use this method to watch the game on other platforms. These include Android phones, Windows, macOS, and Linux.
To start streaming on Kodi, you will first need to install this media manager/player on Firestick. From there, you can install some Kodi addons. These programs source links from the internet, so you will need to select them carefully.
Thankfully, we regularly test the best Kodi addons, and we have selected three of the best that you can use to watch Tampa Bay Lightning at Nashville Predators.
👉 However, it's important to note that Kodi addons also do not host the links that they provide, so ensure that you connect Surfshark before you start streaming.
1. Asgard (Kodi 18 Leia and Kodi 19 Matrix)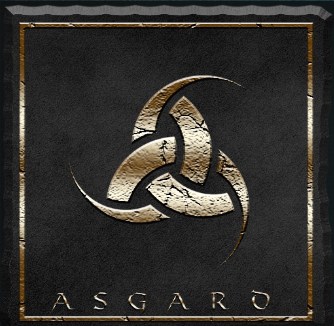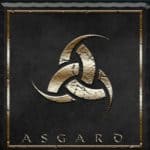 If you'd like more than just the upcoming NHL game between TB lighting and the Preds, Asgard is your go-to Kodi addon. It is an all-in-one addon that provides movies, TV shows, live TV, sports, kid's content, comedy, documentaries, and much more. The Live TV and Sports sections are quite impressive as they provide lots of content. The former features integrated addons such as TVTap and Swift Streams that ensure you access channels both TNT and Sportsnet 360.
The Sports section has a Sports Catchup section that usually provides all the recent NHL matches, and you can use it to watch the Stadium Series on-demand. You'll also find lots of other games such as NBA, NFL, Boxing, and Wrestling.
2. TvTap (Kodi 18 Leia and Kodi 19 Matrix)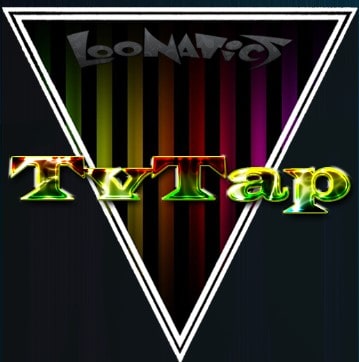 The TvTap Kodi addon is an adaptation of the TVMob streaming apk. Like the Android app, the TvTap Kodi addon specializes in Live TV, and it offers pretty much the same channels. The categories include Documentary, Entertainment, Food, Kids, Movies, Music, News, Sports, and USA Channels.
To stream the NHL Stadium Series, you can head to the Entertainment section and open TNT or the Sports section to use Sportsnet 360.
How to Install TV Tap Kodi Addon
3. Mad Titan Sports (Kodi 19 Matrix)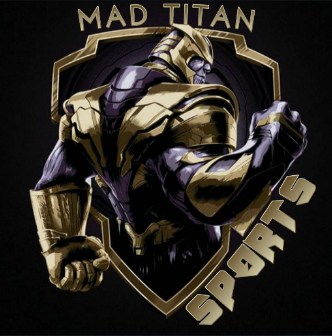 Mad Titan Sports is the sports version of the popular Mad Titan Kodi addon. The addon provides both live events and replays, and the developers update its homepage daily to show the day's events.
To watch Tampa Bay Lightning vs Nashville Predators, you can go to Live Sports or the Live TV section. Under the former, you'll find an NHL section where you can watch the game. The Live TV section provides lots of options that you can use to access TNT and Sportsnet 360, including one known as US Cable. All the streams are free.
How to Install Mad Titan Sports Kodi Addon
Wrap Up
The Feb. 26 Stadium Series game that will be taking place in Nashville has been well-hyped, and rightly so. The Music City is set to combine hockey with music, and the event is bound to be exciting even on TV. The guide above shows you how to watch the ice hockey 2022 NHL Stadium Series for free on Firestick. However,
Enjoy!