In this article I show you how to watch Anthony Joshua vs Joseph Parker on Kodi, Android Box or Firestick and also some more details about the match!
Boxing enthusiasts have yet another reason to rejoice this year as March will bring two legends to the arena. The Principality Stadium in Cardiff, Wales is all set to host the heavyweight unification fight on the 31st of March. The ring will see Britain's Anthony Joshua in a bout against New Zealand's Joseph Parker.
When is the Anthony Joshua vs Joseph Parker Fight
Live show starts between 10.15pm and 10.45pm (UK time), Saturday, March 31, 2018
Repeat showing at 9am & 4pm, Sunday, April 1
What can we look forward to?
This is going to be a no-holds-barred slugfest as both fighters have quite a bit to lose. Joshua will be putting his IBF, WBA Super and IBO Belts on the line against Parkers WBO Heavyweight Championship Belt.
Parker was heard to say
"Anthony Joshua is in for a huge shock. A couple of months ago I heard him say: 'Why should I be worried about this little kid from New Zealand?' Well, now he's about to find out. And the world is about to find out whether AJ can really take a punch. My entire existence is now devoted to proving what the boxing world already knows."
Joshua, on the other hand, said,
"These fights aren't easy because there is a lot on the line, so respect to team Parker for taking the challenge. And you know me, I love this game. I am looking forward to it, training camp is under way, and before you know it, March 31st will be upon us."
Parker at 26 has a pretty impressive record winning 18 out of his last 24 professional fights by knock out. However, Joshua at 28 has an even more remarkable record with a 20 fight, 20 knockout record! With these two fighters, it is probably not going to go the distance.
How can I view the Joshua vs Parker match Anonymously?
Access to the event is available via pay per view (or in person if you happen to be in Wales!) but if can't get yourself a ticket pass to view this match, there are some ways to access it through the internet.
We will show you the best ways to watch the match through Kodi addons and other android apps. Keep on reading to find out which ones we recommend. Before you go though, let's talk about VPNs. You see when you use Kodi or other apps that help with streaming, you need to have a VPN to provide you with some security.
Nowadays it's quite hard to watch free sports live streams because the ISPs are blocking the users to access them. The only way to avoid that, is protectecting your traffic from your ISP eyes. The best way to do it is using a VPN (VPN's are Legal): A VPN will connect you to one of their servers and your traffic is going through their server, so your ISP wont be able to see what you're doing online, also you will be anonymous as your IP changes to the VPN server IP Address.
If you use a VPN, you have high chances of finding a good stream to watch Joshua vs Parker online.
Now choosing the RIGHT VPN provider is difficult. Over the years we've tested quite a few different ones though, and the one that we've always come back to is Surfshark. Surfshark has clients for lots of various devices – like the Firestick for instance where it's available directly. We like it so much in fact that we negotiated a 82% discount for all of our readers! Just click on the link.
Stream Anonymously with Surfshark >>
If you're interested in learning more about VPNs and specifically why they are a necessity when streaming with Kodi check out our post.
Watching Joshua vs Parker on Kodi
Kodi provides you with quite a few add-ons that you can use to watch the Joshua vs Parker match. The only necessity is a VPN as we've already discussed earlier. Here are some of our best picks.
SportsDevil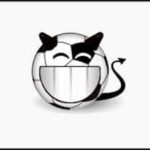 Sports devil is a one-stop destination for all you Sports lovers! It promises to fulfill all your sports-streaming needs in a single place, without any hassles!
Be it any sport – boxing, basketball or football, SportsDevil gives you access. Check out our detailed install guide to get you started and browse through the add-on to watch the stream live.
Nemesis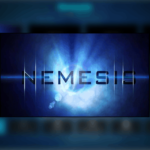 Nemesis is one of the latest Kodi addons. It is considered an all-in-one addon as it offers content on everything, be it Sports, Live TV, movies, Music or anything else! There are a couple of configuration steps with Nemesis but it's pretty straightforward and you shouldn't have any issues. Check out install guide for information on how to get it onto your system.
BoB Unleashed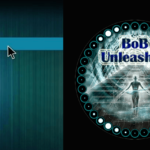 Another really good all-in-one add-on for Kodi is BoB Unleashed. It's got lots of different sections for sports, and aside from Boxing, you can also access Football, WWE, and the UFC. It even has Formula 1 racing.
It's not just restricted to sports though – you can watch live TV as well as Movies and Music on BoB. It's definitely worth installing – check out our guide on how to get it onto your system.
cCloud TV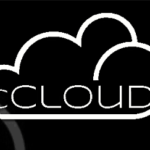 The final option in our list of Kodi add-ons is cCloud TV. This add-on has hundreds if not thousands of live tv channels available in a mix of different categories and languages. You can access live boxing in the Sports section. Check out our guide for detailed instructions on installing cCloud onto your system.
The Best Apps to Watch Joshua Vs Parker on Your Android Box or Firestick
If you have an Android box or Firestick, you are not restricted to Kodi to access live TV. Here are some useful apps that you should install to give your box more power. Don't forget to use the VPN to keep you anonymous.
Live NetTV
This is probably one of my most favorite apps. When I initially started reviewing and using Live NetTV only a few months ago, it had 500 channels. In a very short period of time, it has grown so much that it now offers over 700+ channels!
Channels are sorted by languages and by category making finding a selection extremely easily. Check out our install guide for detailed installation instructions.
Mobdro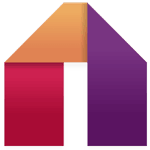 Our final pick for you is Mobdro. Aside from a funny name, this app is really powerful as it is built by other users. With  Mobdro it's best to favorite a stream when you find one that you like as there are so many, sometimes its hard to find them again! Follow the steps in our install guide to get it all set up.
Hope you enjoy the action in the ring. Make sure you have everything in place before the day of the big match arrives so that you can cheer your favorite as the fight progresses!
Joshua vs Parker Press and Social
Conclusion
If you don't have a TV pass to watch Joshua vs Parker, the VPN together with these kodi addons or apps should do the job. Bare in mind that without a VPN, your chances to find a stream that works for you are very low and you're exposing your identity while streaming the PPV event. For peace of mind always use a VPN, Surfshark is considered the best VPN for Kodi and it won't compromise your identity as they have a no logs policy.
We've arranged a special VPN deal for our visitors! We've got you 82% discount on the top rated VPN for Kodi – Surfshark. Just access this link to automatically apply your 82% discount!
Disclaimer
As a blog, Bestdroidplayer.com do not own kodi or any of the kodi addons or apps referred. We additionally have no affiliation with kodi or any kodi addons or streaming apps. Bestdroidplayer.com does not own any of the content offered by the referred software and do not provide links to the content streamed. We neither sell nor distribute any services or products. This is solely a hobby website providing reliable information that can also be available online on developers' websites.
We are not responsible for any software you choose to have on your device. We are not responsible for the legality, accuracy, decency or compliance of the content streamed on these streaming apps. If faced with any legal matters, contact the appropriate content or software owners. Only use our website for content purposes only. You will be responsible for the information you choose to use and the modifications you choose to do on your device.
We do not encourage you to illegally stream Joshua vs Parker event or other copyrighted content. We do recommend you to pay for the required licenses to watch the event.