On 6th October, one of the biggest fights of UFC 229 will be placed in T-Mobile Arena in Las Vegas – Khabib vs McGregor. In this tutorial, we are going to discuss how you can Watch Khabib vs McGregor Fight on Kodi.
The World will be watching, when Connor McGregor (21-3) takes on Khabib Nurmagomedov (26-0) on Oct 6th.
This will be McGregor's first UFC Fight since stopping Eddie Alvarez in the second round in November 2016. It will also be his first fight since his famous losing effort against ring legend Floyd Mayweather in August 2017. His rival, Khabib, on the other side, took advantage of the Irishman's absence from the Octagon to become the 155lb champion, outpointing Al Iaquinta in April. This will be the Russian's first title defense since that victory.
This fight has a backstory that got a lot of attention in April. Connor McGregor was charged with three counts of assault when he was captured on video throwing guard rails at a bus that was carrying UFC fighters. The attack led to having two athletes hospitalized. UFC boss Dana White later claimed that McGregor was seeking revenge against Nurmagomedov for slapping his close friend, Artem Lobov. Nurmagomedov was in the bus at the time of the attack.
Now, the two have the chance to square it out at the T-Mobile Arena in Las Vegas. UFC 229 main show will start at 4 pm in Las Vegas, which will be 7 pm in New York. If you are in London which is using GMT +2, this means midnight (You can now calculate the time in your location using your GMT.) However, the main event, Khabib vs McGregor is expected to start approximately 3 hours later.
The Conor McGregor vs Khabib Nurmagomedov Conference
Even with tickets selling out within 3 hours, you can't afford to miss this sporting action. Regarding how to Watch Khabib vs McGregor Fight on Kodi on UFC 229, live, Kodi is your best option. We'll show you exactly how to do that free of charge!
You will need a VPN to Stream this PPV event
Before we can cover ways on how to Watch Khabib vs McGregor Fight on Kodi, it's important to take some precautions. Third-party Kodi addons have seen governments put in place bans and restrictions in a bid to curb copyright infringements. This is because these add-ons help Kodi users access premium content that should be paid for, free of charge. This means that the consumption of such content is illegal. Such has seen many Kodi users receive DMCA notices, and even various developers and sellers of pre-loaded Kodi boxes have ended up facing legal charges.
To stay on the right side of the law, it's important to use a VPN. The VPN I would recommend for all Kodi users is IPVanish VPN. I have been using this VPN for a couple of years, and haven't faced any problems with it. The VPN is super secure, has a vast server network, observes a strict zero log policy, and its super-fast to let users stream in HD without lags. Apart from staying safe and secure, you'll also get access to geo-restricted content as well as avoid ISP throttling, opening up your internet freedom.
To test it out, they even provide a 7-day money back guarantee in the odd case that you aren't satisfied with the service. IPVanish is doing a 69% promotion exclusively for this event. It's your opportunity to subscribe a VPN for an excellent price!
Click here to save 69% of IPVanish now!.
How to Watch Khabib vs McGregor Fight on Kodi
Now that you are on control of your privacy, security and can unblock geo-restricted streamings (with IPVanish VPN), is time to say that Khabib vs McGregor fight on Kodi will be aired live through various third-party add-ons free of charge. Among the many add-ons, we've selected you the best.
Planet MMA
If you are a UFC fan, Planet MMA Kodi addon is a must-have. The addon was formerly known as UFC Finest, and it's specifically dedicated to MMA action. Planet MMA Kodi addon is the most comprehensive UFC addon and it features categories like Fight Night Live, DK Top 200, UFC Fight Night, MMA Fight Night and 25 others all about Mixed Martial Arts! This addon provides links for live UFC events and PPVs, and UFC 229 will be no exception.
SportsDevil
SportsDevil Kodi addon is the grand-daddy of all sports add-ons. Actually, most sports addons source for stream links from SportsDevil. The addon has an unbeatable capability to scrape public source websites from all over the internet to return many working links for sports events of all kind. The only problem with Sportsdevil is that you'll find many links, some of which are not even working. However, with a little trial and error, SportsDevil will help you Watch Khabib vs McGregor on Kodi, on UFC 229.
Halow Live TV
Halow Live TV is a superb Kodi addon that lets you watch TV channels from all over the world. It's not a dedicated MMA or UFC addon, but it provides streams for many live events, including UFC numbered events. You can, therefore, trust the Kodi addon to give you streams to Watch Khabib vs McGregor Fight on Kodi on the 6th of October.
cCloud TV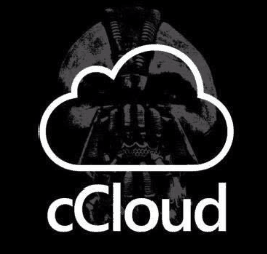 cCloud TV is a live streaming Kodi addon that has made a name for itself due to its stability and performance. cCloud TV also offers all type of different content. The Kodi addon offers various categories for Country Channels, Matchday, Live Sport, Movies, 24/7 Shows, Music TV, Sports Replay, YouTube, Kids Movies, FilmOn TV, Radio, Playlists, Ace Streams and Latest News. The addon has gained a lot of fans for providing lots of content consistently, and you can catch on Khabib vs McGregor online live on Kodi.
How to Install these UFC Kodi Add-ons to Watch Khabib vs McGregor 
Below is the guide you can use to install any of the above Kodi add-ons and enjoy UFC 229 live. However, you first need to allow "installation from unknown sources" on Kodi if you haven't done so already. Go to Settings> System Settings> Addons> Unknown sources. Enable it and then continue with the installation procedure below.
From the Kodi home screen open settings. The button looks like a cog and it's on the top left side of the screen.
Go to File Manager, and then double-click 'Add-Source' to open a panel.
On the windows that open, type the URL of the repository that stores the addon you want. URLs are given by visiting the Addon link above listed for each Addon.
Give the repository a custom name (preferably the ones we've given above) and then click "OK".
Go back to the Kodi main menu and select "Add-ons".
Open the package installer by clicking the open box icon at the top of the menu bar.
Choose "Install from Zip File"
Select the repository you just added.
Wait for the repository to install. A notification will appear when it's ready.
Go back to the Add-ons menu and click the open box icon again.
Now select "Install from the repository."
Find the add-on you'd like to install from the repository.
Wait for it to give the installation notification.
Launch your VPN and connect to a server. If you don't have any we strongly sugest you to subscribe IPVanish VPN.
You can now relax and Watch Khabib vs McGregor Fight on Kodi, live.
Alternatives to Kodi – Apps to Watch UFC 229 Online for Free (VPN Required)
While I've primarily focused on Kodi for UFC 229, there are other ways to watch this event if you have an android box, fire tv device or other android device.
Two of the best apps that I've used for more than just MMA are Mobdro and Live NetTV.
Live NetTV is similar to many other apps. While the number of channels is constantly growing – its now at 800 – it works very similarly to other apps. Check out our full review of Live NetTV and learn how to install it. On this app you can stream ticket office channels for free.
The other option that you should explore is Mobdro. Mobdro is slightly different in the way that it works as instead of a simple list of channels, you actually choose a network. Once you've selected a network you can then pick the channels you want to watch. It actually sounds a lot more complicated than it is, but one suggestion is that you should save the channels you like to your favorites. Check out our full guide on Mobdro so you can get more details about it and how you can use it.
Wrap up
You don't need to have a TV subscription just to Watch Khabib vs McGregor Fight on Kodi on UFC 229, live. Even when you have one and you are out of your country, you can still overcome those geo-restrictions to watch arguably the biggest UFC event of the year. You can watch UFC 229 online free on Kodi with the right add-ons. All you need to do is install the IPVanish VPN for guaranteed online privacy and security, then install any of the above Kodi addons. You can also install all the add-ons given above as with Kodi, its best to have alternatives.
Still insecure about Surfshark to be the best for you? Don't wary just check our Review on the Best VPNs, and find out the right for you!
Enjoy the amazing Khabib vs McGregor Fight on Kodi!
Disclaimer
As a blog, Bestdroidplayer.com do not own kodi or any of the addons. We additionally have no affiliation with kodi or any of the addons hosted therein. Bestdroidplayer.com does not own any of the content offered by the addons and do not provide links to the content streamed. We neither sell nor distribute any services or products. This is solely a hobby website providing reliable information that can also be available online on developers' websites.
We are not responsible for the content or addon you choose to have on your device. We are not responsible for the legality, accuracy, decency or compliance of the content streamed on kodi. If faced with any legal matters, contact the appropriate content or addon owners. Only use our website for content purposes only. You will be responsible for the information you choose to use and the modifications you choose to do on your device.