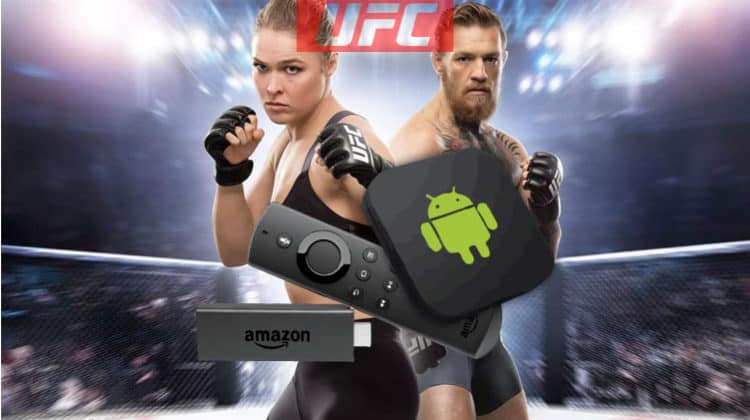 If you have an Amazon Firestick or Fire TV, then you have an Android like system. This tutorial will show you How to Watch Live UFC on Amazon Firestick or Fire TV for Free.
Firestick and Android devices let you stream any live event for free. Of course, among these, is a sport that has enjoyed an incredible increase in popularity over the last two decades – UFC. The Ultimate Fighting Competition (UFC) is the world's premier MMA organization, and it brings together exciting events such as the UFC numbered events and Fight Night, among others.
However, watching UFC events can be quite expensive. Most of these events are usually aired on Pay Per View (PPV), and the rest require a premium subscription. The good thing is if you have a Firestick, Fire TV, or an Android device, you can configure it to watch UFC for free.
⚠ You'll need a VPN
UFC doesn't broadcast any events for free. This means that if you want to use a free stream, you'll need to protect yourself as the stream is most likely pirated. The risk of using such streams is continually increasing as ISP, copyright owners, and broadcasters continue to collaborate to curb the practice. This means that if you want to watch UFC on Firestick, Fire TV, or Android for free, you need to use a VPN to stream privately and anonymously.
How a VPN protects you
A VPN lets you stay out of trouble by hiding your activities from the ISP through encryption. Once your traffic is encrypted, they can no longer see whatever you are accessing while connected to the VPN. This also means that the government also can't know as they usually get this information from ISPs.
Apart from that, the VPN will also change your IP address to ensure that your activities can't be traced back to your ISP and then you. Connecting to a new server also means that whatever streams that your ISP has blocked can now be accessed without issues.
Of course, VPNs aren't made equal, and some are far much better than others.
The Best VPN for streaming
We usually carry out VPN tests from time to time, and the VPN we recommend for streaming is Surfshark.
Here's an overview of the VPN's features:
⚡ Superb Speeds: Guarantees a smooth live streaming experience.
🌍 Huge Server Network: You can connect to a nearby server for a fast and stable connection.
😲 UNLIMITED Devices: Connect dozens of devices at the same time!
🔑Unblock Anything: Safe access to censored apps, websites and torrent sites.
😎 Best in Privacy: The VPN doesn't keep any activity logs, and so your activities are only known to you.
🔐 Top-notch Security: This VPN uses AES 256-bit encryption and provides multiple protocols alongside other security features such as a kill switch, DNS & IPv6 protection and WireGuard.
💳 30 Days RISK FREE Money-Back Guarantee: In case you do not like the service, you can get every penny back if you cancel within 30 days!
On top of that, the Surfshark is currently offering a 82% to BestDroidPlayer readers. You can get the discount using the button below, and your subscription will still be eligible for the VPN's 100% money-back guarantee.
Also, check out 15 awesome things you can do with a VPN.
How to watch UFC on Firestick, Fire TV, and Android, for free.
There are several methods you can use to watch UFC on Firestick, Fire TV, and Android devices for free, but we'll look at the two most reliable ones.
Watch UFC on Firestick, Fire TV, or Android using Third-party apks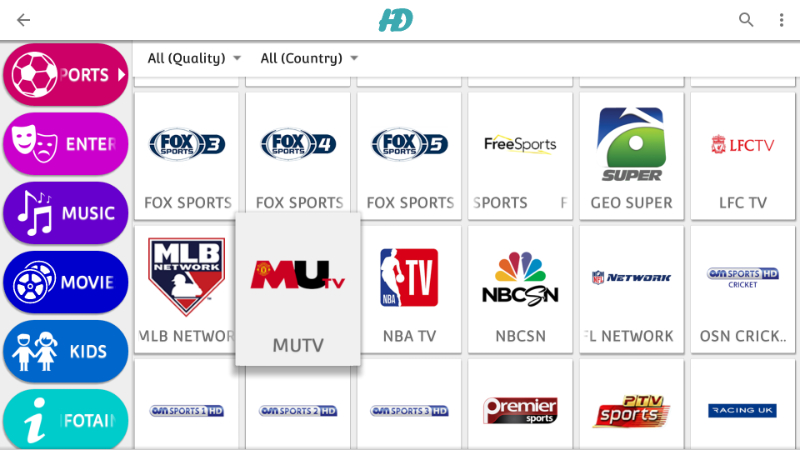 There are tens of third-party Android apps that provide reliable access to IPTV broadcasts for free. Through these apps, you can access networks that broadcast live UFC events such as ESPN in the US, BT Sports in the UK, Dazn in several European countries, Fox Sports in South America, and Supersport in Africa, among others.
However, there are many apps available today, and some of them are not good enough and may just end up wasting your time. We have done the hard work for you, and below is a round-up of the best apps to watch UFC on Firestick, Fire TV or Android for free.
LiveNet TV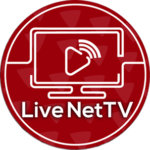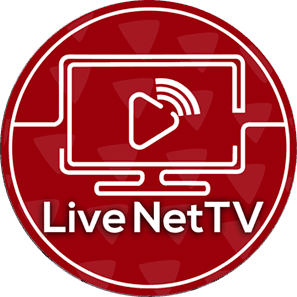 LiveNet TV is one of the most popular live TV streaming apps, and the app gives access to 800+ live TV channels from across the world. These channels are organized into categories, and one of them is Sports. Here, you can find lots of channels that broadcast UFC events, including ESPN, BT Sports, and DAZN.
Apart from these, there's a very helpful live events section that lists all upcoming UFC events as well as events from other sports. The app provides about 5 streams for each event, and so you can use the broadcaster you want to use.
Live NetTV Review
How to Install Live NetTV on Firestick & Android TV/ Box
Mobdro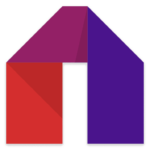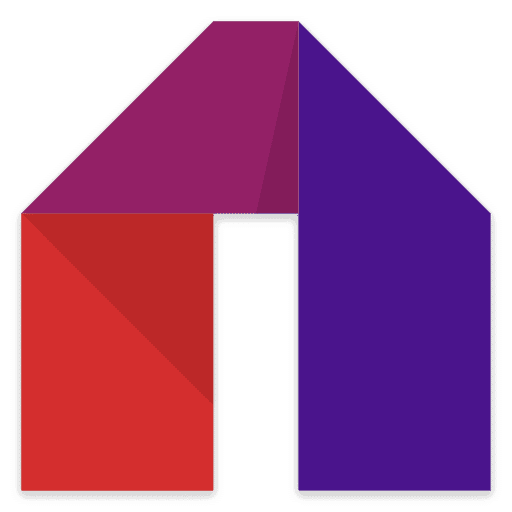 Mobdro is one of the oldest and probably the most popular free live TV and sports streaming app. One of its biggest strengths is the huge number of channels provided, as well as the reliability of its streams.
Using Mobdro, you can watch UFC using channels from the US, Europe, South America, and Africa. The app is very well organized into categories, and you can go to the sports section for easier navigation. If you are not in a situation where you can watch a match, you can choose to record the stream and watch it later. You can also disable ads by agreeing to share idle resources.
How to install Mobdro on Firestick & Android TV Box
SwiftStreamz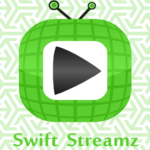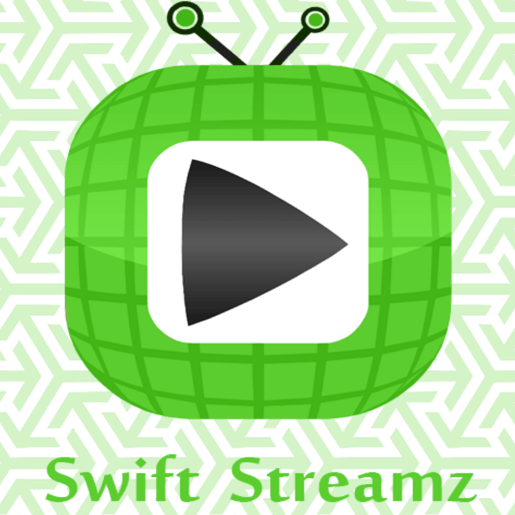 SwiftStreamz is another of the best apps you can use to watch UFC on Firestick, Fire TV, or Android for free. The app provides streams for 700+ live TV channels from around the world. All these are organized into various categories to make navigation easy, and one of these categories is Sports TV.
This section contains lots of broadcasters that air UFC matches, including the biggest names. In case you encounter any trouble with your favorite channel, you can always report the problem, and you can also request a new channel – all within the app. You can also customize the app to remove channels from countries you don't need.
How to install SwiftStreamz on Firestick & Android TV Box
HD Streamz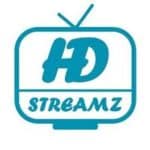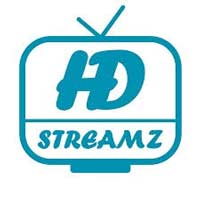 HD Streamz is another of the best working streaming applications for sports. The app has a great interface that resembles the design of official Firestick apps, and this is completed by its huge library that consists of 1000+ live TV channels.
You can always find UFC broadcasters from the US and Europe, so you can use it to watch UFC on Firestick, Fire TV, or Android live and free. You can customize the app with a dark theme, floating style streaming, and disable ads by sharing idle resources.
How to Install HD Streamz on Firestick and Android TV Box
Watch UFC on Firestick, Fire TV, or Android, using Kodi Adons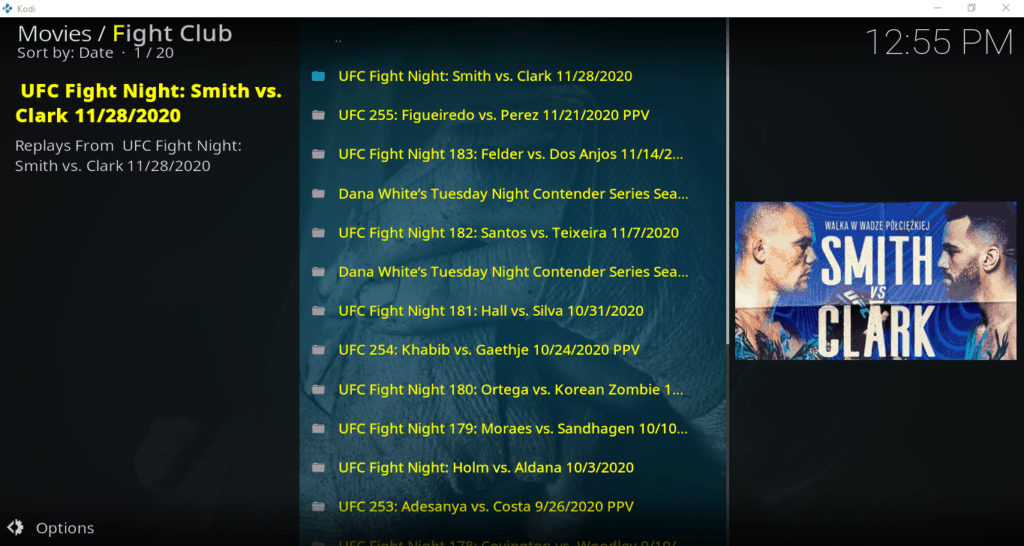 Kodi is a fantastic home media player and streaming application that you can use to watch both live and on-demand UFC content on Firestick or Android for free. The app does not provide streams or any other content, but when configured, it is one of the best options for watching anything you'd like online.
To make this possible, you will need to install some streaming Kodi addons. These are small programs that usually aggregate streams from the internet to let you stream live TV and other content.
To stream UFC on Kodi, you need to install either a Live TV Addon or a sports-dedicated Addon. We usually provide updated guides for the best Kodi addons, and so you can always check out our Kodi section for the latest.
Meanwhile, here are some of the best Kodi addons for streaming UFC on Firestick:
Fight Club Kodi Addon
The name of this addon says it all. It is a Kodi addon dedicated to allowing users to enjoy UFC, Boxing, and WWE. The addon works as a hub for on-demand content, with fights uploaded within 24 hours after the event goes on air.
You can use Fight Club Kodi addon to watch general UFC events, Fight Night events, UFC PPVs, The Ultimate Fighter series, and Tuesday Night Contender Series. You can catch up with events that took place over a period of the last 6 months.
Here's how to install Fight Club Addon on Kodi
TvTap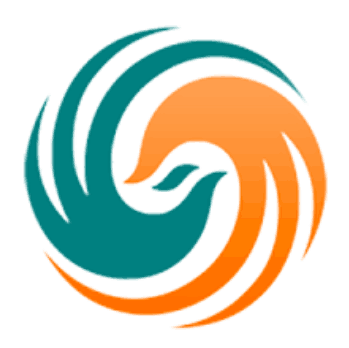 TV Tap has a Kodi version which works in a similar way to the app. But unlike Fight Club, it is a live TV app that provides hundreds of streams to live TV channels. This means that you can use the addon to watch Live UFC events.
To get the streams, there's a sports section that provides links to a huge number of sports channels. You can select a channel that is broadcasting the UFC event that you want, and you can then watch it for free.
Here's our guide on how to install TV Tap Kodi addon
Rising Tides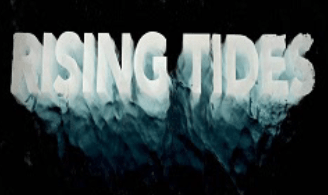 Rising Tides is another IPTV and sports Kodi addon, and one of the best for streaming live content. The addon organizes content in a great way to make it easy to access both live and on-demand content.
The sports section has sub-sections that include Live football, Live PPV events, and Extra live content. Under Live PPV events, you can find links to all upcoming and ongoing UFC events. Links are usually available 5 minutes before a live event.
Here's our guide on how to Rising Tides Kodi addon
Other addons you can use for On-demand UFC content are ClicksVile, Apex, and Asgard. Apart from that, you can also opt to install a Kodi build, which will give you a plethora of addons and also enhance your Kodi interface. You can check out our guide on the best Kodi builds for sports.
Wrap up
UFC is one of the most popular sporting events today. And although it's not always easy or cheap to get access to the latest action, you don't have to worry about that if you have a Firestick or an Android device. You can easily configure it to stream all UFC events without having to spend a penny.
The only issue is that you will have to do so privately and anonymously, and so you will need a VPN.
We hope this guide on how to watch UFC on Firestick, Fire TV, or Android, for free was helpful. If so, please rate it and share with your friends – they will thank you very much!
See you later!