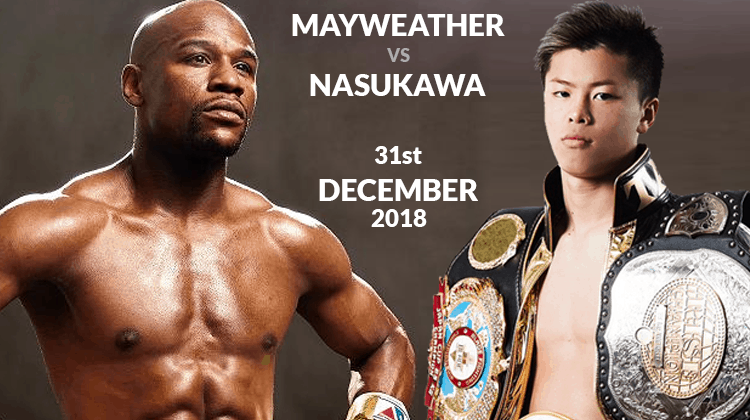 Surprisingly Mayweather as challenged Nasukawa for a face to face. The fight will occur in Japan and puts its transmission off the usual route. However we will guide on the available options to watch Mayweather vs Nasukawa Live Online Free…
Floyd Mayweather took everybody by surprise when it was announced that he would face Japanese kickboxing superstar Tenshin Nasukawa. It is a match up that was first engulfed with confusion regarding the rules and whether Mayweather himself really wanted to face Nasukawa. The confusion was finally cleared, and the bout is finally happening.
'Money' returns to the ring for the first time since extending his professional record to 50-0 by defeating UFC heavy weight Connor McGregor in August 2017. The undefeated boxing superstar (42) will be facing one of the world's greatest sensations in Tenshin Nasukawa (20). It is quite an attractive fixture, but watching it won't be as easy as we are used to. We'll tell you why, and show you how to watch Mayweather vs Nasukawa live online free.
Mayweather vs Nasukawa- What we know so far
Mayweather vs Nasukawa is slotted for New Years' Eve, December 31st 2018. The event will take place at the Saitama Prefecture Super Arena in Tokyo, Japan. While Mayweather is a traditional boxer, Nasukawa is a Kickboxer. Negotiating the rules was therefore tough, and Mayweather wasn't willing to deviate from his terms. Finally, it was agreed that the match will be contested under boxing rules (Mayweather's terms).
This means that Nasukawa will not be able to use his wide array of kicks that have made him a name. Mayweather vs Nasukawa will be conducted under straight boxing rules for three rounds of three minutes each. There will be no judges, and both men will wear 8-ounce Rizin gloves and the contest will be conducted at a weight of 147 pounds.
The two fighters are undefeated, with Mayweather boasting a record of 50-0 and Tenshin 27-0. They however agreed that this is just an exhibition match, and therefore it won't go into either person's professional records.
Watching Mayweather vs Nasukawa
This match will be played at Rizin FF 14, and it's promoted by the promoted by Rizin Fighting Federation. The fact that the match will take place in Japan and it's promoted by Rizin FF means that its broadcast will not be as we've gotten used to with UFC and the rest.
Rizin doesn't have many global partnerships, and therefore it's expected that watching Mayweather vs Nasukawa online free or even on cable won't be easy. Most of Rizin FF matches are usually broadcast for free on Japanese television. Once in a while, they strike partnerships with media outlets such as Spike TV to air the content in the US or other countries. However, since Rizin FF matches only have Japanese commentary, this usually happens on a delay. The last time Spike TV aired Rizin FF matches, fans had to wait for about 3 hours to get the stream.
The real-time streams are usually shown on Fuji TV, and the commentary is in Japanese.
Streaming Options
At the moment, streaming options for Mayweather vs Nasukawa are very limited. This is because these match hasn't been put on Pay Per View yet. However, since this is the biggest match Rizin FF has ever broadcast, it is expected that various media outlets will be given the chance to buy rights to the match. When this happens, streaming options will gradually increase, and it will be very easy to watch Maywather vs Nasukawa online live free.
However, there are still some various ways which are expected to stream the match live or on a delay. ESPN has in the past streamed Rizin FF matches, and so we expect that they will broadcast this one. Their broadcast is however on a delay of a few hours, but the commentary is in English. We'll show you how to watch ESPN free online.
We have compiled some options through which you should be able to watch Mayweather vs Nasukawa. However, you will need a good streaming VPN for all of them.
Streaming VPN for Mayweather vs Nasukawa
Every method that will allow you to watch Mayweather vs Nasukawa will require you to use a VPN. This is because most streams will be geo-restricted to certain regions only. These geo-restrictions are implemented by streaming avenues in order to comply with licensing agreements and Rizin FF has some strict ones.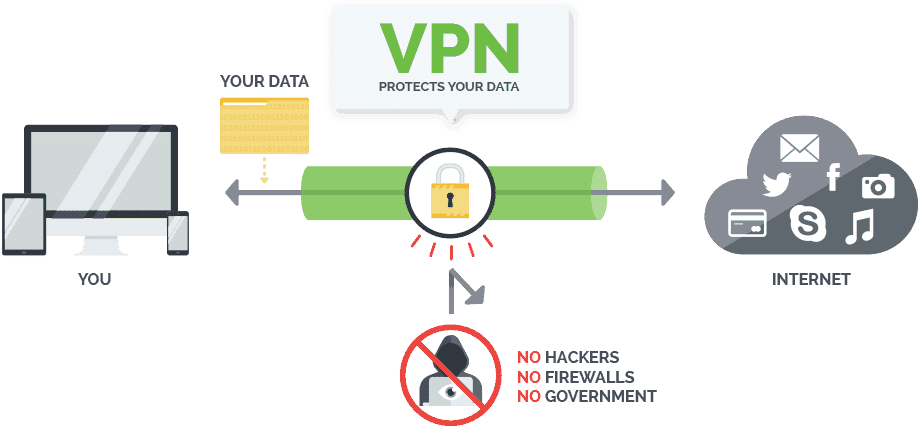 A VPN will however spoof your geo-location to make you appear as if you are in the required country. For example, if a stream is available in Japan, you will have to connect to a server in Japan. All the other streams that allow you to stream online free of charge are mostly illegal, and this can easily land you in trouble with the authorities. ISPs and governments are always monitoring your traffic, and copyright organizations are always keen on illegal streaming. To stream Mayweather vs Nasukawa without worrying about copyright trolls and geo-restrictions, you will need a reliable streaming VPN.
Surfshark for Rizin 14
Surfshark is the VPN we'd like to recommend for watching Mayweather vs Tenshin. That's because this is the only top VPN that gives you servers in both Japan and Russia, two of the places where you can get free official live streams for Rizin 14.
Apart from that, Surfshark gives you the best privacy policies that you can find. Following a very strict "zero-logs" policy, they don't keep any logs at all, including connection logs. They also have solid security and advanced features to ensure that your data doesn't leak and it can't be compromised, not by your ISP, and not by the government or any other third party. The VPN is also super-fast to allow you to stream in HD, and we have a special deal for all our readers this Christmas holiday!
Save 82% on Surfshark, now!
How to watch Mayweather vs Nasukawa Live Online Free
After turning your VPN On, you'll be able to use  one of the following most reliable ways for watching this bout:
MatchTV
MatchTV is a Russian public sports channel that was created by the order of the President of Russia, Vladimir Putin. The channel broadcasts matches from all over the world, and it has broadcast Risin FF matches in the past. You can therefore tune in at 7 pm on 31st Dec to watch Mayweather vs Nasukawa Live Online Free. However, the channel is only available for Russian citizens. To beat this geo-restriction, you will have to connect your VPN to a server in Russia.
Mobdro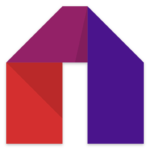 Mobdro is one of the best app for streaming live TV from all over the world free of charge. Though Mobdro doesn't have Fuji TV which is the official Japanese broadcaster for Rizin matches, it does have many other channels from the UK and the US. Most channels that buy PPV fighting rights are available on Mobdro, and so you just need to wait for the names of the channels that will buy the broadcast rights. However, Mobdro streams are not legal, and so you need to stream with your VPN turned on!
Kodi
Kodi is the best way to watch anything that can be watched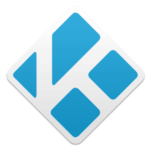 . The software is open-source and it allows installation of thousands of third-party Kodi addons. Though there's always an ongoing crackdown against these third-party addons for promoting access of pirated content, they never go away. What you however need to ensure is that you always use a VPN whenever you want to stream from a third-party Kodi addon.
Below are some of the best third-party Kodi addons that are reliable for providing boxing and MMA matches. These addons normally source PPV channels and then broadcast the content on Kodi; so one of them will be good to watch Mayweather vs Nasukawa Live Online Free.
Wrap up
Not being in Japan doesn't mean that you can't watch Mayweather vs Nasukawa. With this guide, we hope that you have gained insight on how to watch the exhibition match live. All that you need to do more is get a Good VPN like Surfshark which will help you circumvent restrictions, as well as help keep your internet use private and secure. If you are looking for choose a VPN by yourself, just visit our Best VPNs Review and pick the one fitting your needs.
Hope this guide will help you to watch Mayweather vs Nasukawa Live Online Free.
We wish you good streaming!
Disclaimer: BestDroidPlayer is in no way affiliated to Match TV, Mobdro or Kodi and its addons. We do not support the consumption of illegal content, and the content provided here is only informational. If you decide to use it in any way, we advise that you use a VPN.