Here's how to watch Mayweather vs Deji free online, wherever you are, via Firestick and other streaming devices.
Floyd 'Money' Mayweather Jr. returns to the boxing ring this Sunday in a clash with YouTube sensation Deji. The exhibition match is expected to be quite the show, with both headliners bringing their huge following into the PPV. The event will take place at the Coca-Cola Stadium in Dubai.
Besides Mayweather's exhibition fight with KSI's brother, the undercard will also feature Tommy Fury (8-0, 4 KOs), the brother of heavyweight great Tyson Fury. He will face a former marine corp, Paul Bamba (8-0, 4 KOs). A variety of names from across sports and entertainment also fill up the undercard, including former WWE and AEW star Bobby Fish and Love Island winner Jack Fincham. This is certainly an intriguing card to catch live, and we'll show you how.
Main Event Preview
Floyd Mayweather Jr.
Nationality: American
Age: 45
Height: 5′ 8″
Reach: 72″
Total fights: 50
Record: 50-0 (27 KOs)
Floyd Mayweather Jr. is one of the greatest boxers of all time and claims the most box-office and PPV success in history. The American retired for the third time in 2017 after fighting MMA great Connor McGregor and winning via TKO in the 10th round. His professional career is a perfect 50-0, the longest active unbeaten streak.
Since his retirement, Mayweather has continued to fight in exhibition fights around the world. His first was against Japanese kickboxing sensation and 'general talent' Tenshin Nasukawa, with his second being against YouTuber and now WWE star Logan Paul in February 2021. Since then, the boxing legend has faced Don Moore and Japanese mixed martial artist and YouTuber Mikuru Asakura, all in 2022.
Deji Olatunji
Nationality: British
Age: 25
Height: 5′ 10.5″
Reach: 69″
Total fights: 4
Record: 1-3-0 (1 KO)
Deji Olatunji, better known as YouTube sensation Comedy Shorts Gamer, is a YouTuber turned boxer. He currently boasts 10.7 million followers on his YouTube Channel. Deji squared off in his first-ever amateur boxing fight against fellow YouTuber Jake Paul, on August 25, 2022, at the Manchester Arena. He lost his first match and went on a 3-year boxing hiatus. When he came back, he still lost his next two fights, but he quickly after earned his first boxing win when he went up against YouTuber Fousey in August. Deji is the brother of KSI, the UK's biggest YouTuber with over 19 million subscribers.
Floyd Mayweather vs Deji Olatunji: Where & When?
The Mayweather Jr. vs Deji PPV will be held at the Coca-Cola Arena in Dubai, UAE. Below are the time details.
Date: Sunday, November 13
Time: 7 p.m. GMT / 5 p.m. ET
Main event ringwalks (approx): 10 p.m. GMT / 5 p.m. ET
The main event timings could change due to the length of the undercard fights.
Full Card
Floyd Mayweather vs. Deji Olatunji, Main Event Exhibition Fight, 8 rounds.
Tommy Fury vs. Paul Bamba, 6 rounds, light heavyweight
Delfine Persoon vs. Ikram Kerwat, 10 rounds, super featherweight
Bobby Fish vs. Boateng Agyemang Prempeh, 4 rounds, super middleweight
J'Hon Ingram vs. Koji Tanaka, 4 rounds, lightweight
Jadier Herrera vs. Franklin Manzanilla, 10 rounds, super featherweight – Herrera's WBC International title
Harley Benn vs. Faizan Anwar, 8 rounds, middleweight
Jack Fincham vs. Anthony Taylor, 4 rounds, light heavyweight
How to Watch Mayweather vs Deji Online via Firestick
There are three easy ways you can watch Floyd Mayweather vs Deji Olatunji:
Stream using official apps
Watch the fight using unverified apps & addons
Stream the exhibition bout using free streaming sites
✨ However, if your passion is the UFC fights, we suggest Checking out our guide about how to Watch UFC 281 Adesanya vs. Pereira Free on Firestick.
Method 1: How to Watch Floyd Mayweather vs Deji using official Apps
DAZN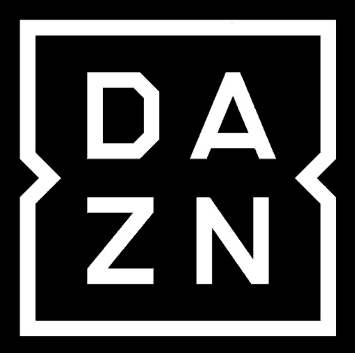 DAZN PPV is distributing Mayweather vs Deji. The streaming service requires users to have a subscription before purchasing a PPV or bundle the PPV with a monthly subscription. The price for the PPV ranges depending on the country, but it's going for $14.99 for current subscribers and $34.98 for new subscribers in the US. In the UK and Ireland, it's £16.99 for current and £24.98 for new subscribers. The prices are in and about the region in other countries.
However, it's important to note that DAZN is locked to a particular country, unlike streaming services such as Netflix. If your account is registered in a different country from where you are, you will need to use a VPN. Surfshark is an excellent streaming VPN option, and it offers servers in most regions.
Method 2: Watch Mayweather vs Deji for Free Using Unverified Apps & Add-ons
Besides DAZN, you can use several unofficial apps to watch Mayweather vs Deji. These apps offer their content for free as they do not host streams. However, this causes many questions about their legality, as some of the links on these apps may be pirated.
As a result, there are some precautions you need to take before you start streaming using free apps.
⚠ Free Streaming Precautions
Over the last several years, broadcasters have collaborated with ISPs and governments to curb illegal streaming, and the result has been blocking streams, sending copyright notices, and taking legal action.
👉 For these reasons, we highly advise using a VPN if you wish to watch Mayweather vs Deji free on Firestick. This will help hide your activities and anonymize your connection to make you untraceable.
✋ However, you'll also need to choose your VPN carefully, as some do not offer good privacy, and others are too slow for streaming.
The best VPN for streaming
To stream without buffering and have the required levels of privacy and security, we strongly advise that you use Surfshark. This is currently the best VPN for streaming, and here's a highlight of its features:
⚡ Superb Speeds: Guarantees a smooth live streaming experience.
🌍 Huge Server Network: You can connect to a nearby server for a fast and stable connection.
😲 UNLIMITED Devices: Connect dozens of devices at the same time!
🔑Unblock Anything: Safe access to censored apps, websites and torrent sites.
😎 Best in Privacy: The VPN doesn't keep any activity logs, and so your activities are only known to you.
🔐 Top-notch Security: This VPN uses AES 256-bit encryption and provides multiple protocols alongside other security features such as a kill switch, DNS & IPv6 protection and WireGuard.
💳 30 Days RISK FREE Money-Back Guarantee: In case you do not like the service, you can get every penny back if you cancel within 30 days!
You can also
enjoy our exclusive 82% discount on Surfshark VPN
.
With that out of the way, we can look at some of the best free streaming apps to stream Mayweather vs Deji.
1. Rapid Streamz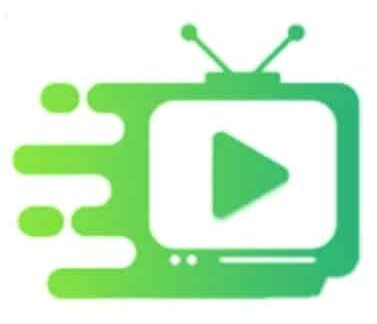 Rapid Streamz provides the easiest way you can watch Mayweather vs Deji fight on Firestick. This is a sports and live TV streaming app that provides free links to the most popular sporting competitions, and it does an excellent job at that. The apk provides several categories for watching sports: All Football Leagues, All Cricket Matches, Boxing, NFL, NBA, Rugby, Motorsport, WWE, and UFC.
To watch Mayweather vs Deji, simply head to the boxing section. Before the event starts, you'll get links. If you wish, you can also use Rapid Streamz to watch other sports during the weekend through the other sports categories. You can also scroll down to the live TV categories and select any live TV channels you'd like.
How to Install Rapid Streamz on Firestick & Android TV
2. Kodi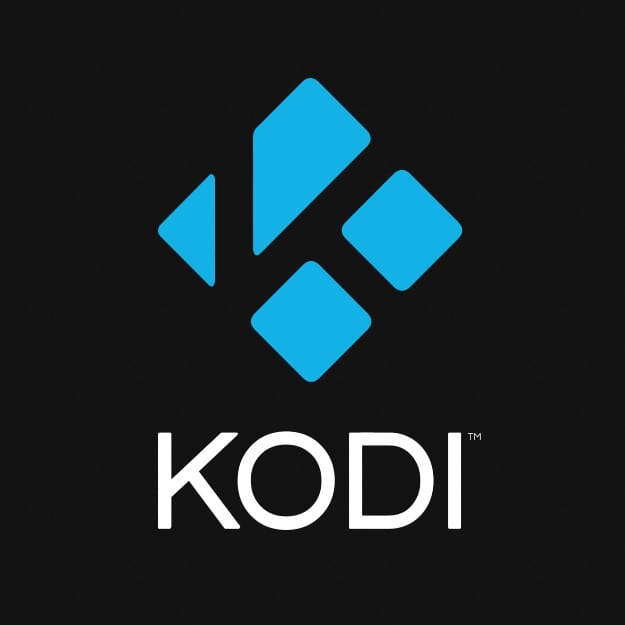 Kodi is a popular media streaming platform that you can use to watch almost anything available online. The app in itself doesn't come with any content, but you can install third-party Kodi addons that scrape content from the web.
Kodi is not available on the official Firestick store, so you first need to install Kodi 19.4 on Firestick or Android TV. From there, you can set up various Kodi addons that will be broadcasting the event.
We'll show you some of the best, but you need to keep in mind that Kodi is notorious for copyright infringement, so ensure that your Surfshark app is connected throughout.
Below are some of the best Kodi addons you can use to watch Mayweather vs Deji.
SportHD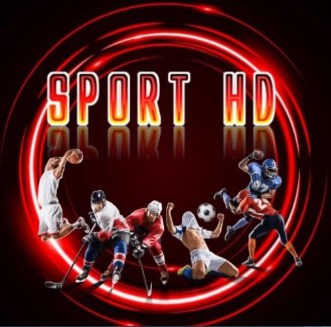 SportHD is a superb Kodi addon that provides live streams for all major sports. The Kodi addon sources its content from the sporthd.me website, hence its name. The main page is quite simple and makes it easy for users to access links. You can choose four categories: Live Events, Alternate Live Events, Sports, and Best Leagues.
The Live Events section mainly offers soccer matches, but you can go to either Alternative Live Events or Sports. Under the former, you'll find all major sports events from various sports and competitions, including DAZN PPV. You can also go to the Sports section and select Boxing. You'll get links for the day's boxing events.
How to Install SportHD Kodi Addon
The Loop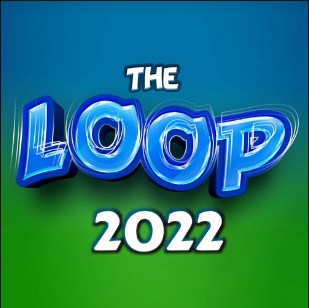 The Loop is another excellent Kodi addon you can use to watch Mayweather vs Deji. The addon has been around for several years and still works very well. The Loop is sports-oriented and provides free links for live events and replays. To make access easy, the addon lists the day's events on top, and you'll find Mayweather vs Deji there.
Besides the home page, you can also scroll down to the addon's Fight Zone section. Here, you get access to multiple boxing streaming links you can use to watch the full card. There's also a Replay Zone if the live stream timing doesn't work for you.
How to Install The Loop Kodi Addon
Rising Tides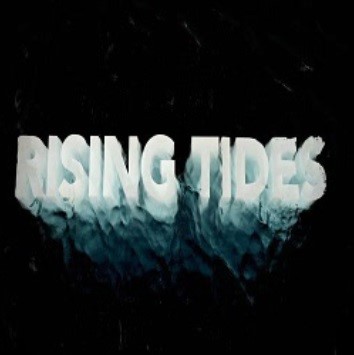 Rising Tides is another Kodi addon you can use to watch the Floyd Mayweather exhibition fight. The addon has been one of the most popular sports Kodi addons for several years, and it provides one of the easiest ways to watch boxing PPVs. Its home page options include Football Highlights, Football Live, Live PPV Events, and More Sports Events.
Go to the Live PPV Events section to watch Floyd Mayweather and Deji. Rising Tides provides multiple links for each event it lists, so you can switch if one isn't working for you. In the other sections, you can also watch live events from various popular sports and competitions.
How to Install Rising Tides Kodi Addon
The EndZone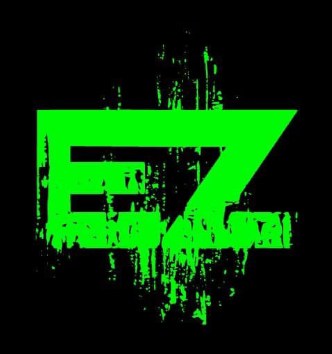 The EndZone is a Kodi addon that majorly provides American sports, and you can use it to watch Floyd Mayweather vs Deji and several other major sports and competitions. On the main page, you'll find several categories: NFL, NBA, NCAAF, MMA/Boxing, Wrestling, Nascar/Formula 1, and MLB Playoffs. There's also another section that lists the day's major sports.
To watch Mayweather vs Deji on Kodi, head to the MMA/Boxing section. You'll find a list of the day's boxing and MMA events there. Alternatively, you can use the top section of the Kodi addon that lists the day's events.
How to Install The EndZone Kodi Addon
Alternative Kodi Addons:
Method 3: How to Watch Mayweather vs Deji Using Free Streaming Sites
The third method you can use is free streaming sites. This method doesn't require you to install any app on Firestick, although you may have to pay for this with difficulty in navigation. This is because free streaming sites are usually marred with apps and pop-ups, so we suggest you first install Blokada on Firestick or Android TV box. And before you connect the app, ensure your VPN service is running to guarantee that your ISP can't tell the sites you are accessing.
After that, you can go ahead and open Silk Browser on Firestick or Chrome on Android TV. On the URL text box, type the streaming site you'd like to access. Below are some of the best sports streaming sites:
vipleague.st
sporthd.me
stream2watch.la
sportrar.tv
After opening a site, navigate to the boxing/fighting section, and you'll find a link.
Wrap Up
Mayweather PPV events still pull several hundreds of thousands of PPV buys, and you can expect this one to do the same. However, if you don't want to create an account or the PPV is not available in your region, you can still use several free methods to stream the fight. Just,
Enjoy!