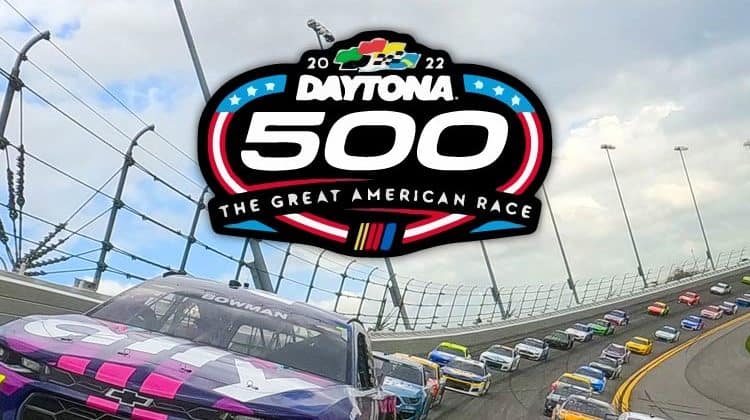 This guide will show you how to watch the 2022 Daytona 500 for free on Firestick, using official apps, free apks, and Kodi addons. The guide is also applicable to other streaming devices such as Android TV Boxes/Sticks, Chromecast, and Nvidia Shield.
The 2022 NASCAR Cup Series season is already underway, and the Daytona 500 race is set to take place this Sunday. Otherwise known as the Great American Race, the Daytona 500 is one of the most famous motorsports events around the globe.
This year marks the 74th season of the NASCAR professional stock car racing in the US and the 51st in the modern-era Cup Series. Daytona 500 2022 will be the 64th season of the famed race.
The cup series started on February 6th at the Los Angeles Memorial Coliseum with the Busch Light Clash at The Coliseum. It was then followed by the qualifying races on February 17th at the Bluegreen Vacations Duel. Everything is set for the Daytona 500 at the Daytona International Speedway on February 20th. Kyle Larson will be aiming to retain his title, Denny Hamlin will be targeting a historic fourth win, but the playing field has also been leveled by some drastic changes and the introduction of NASCAR's next-gen car.
This racing event is the most prestigious NASCAR race and the most exciting yet, and you shouldn't miss it if you are a racing fan. To help you catch it live, this guide will explore various to watch the 2022 Daytona 500 for free on Firestick.
2022 Daytona 500: Where and When?
Here's a quick overview of the event.
Race Date: Sunday, February 20th, 2022
Time: 2:30 PM ET, 7:30 GMT.
Location: Daytona International Speedway, Daytona Beach, FL
Laps: 200 Laps
Distance: 500 miles (800+ kms)
The event will be broadcast around the world by
Method 1: How to Watch Nascar: 2022 Daytona 500 Using Official Apps
FOX will broadcast the Nascar Dayton 500 2022 race through FOX Sports 1. You can use the Fox Sports app to sign in and stream the event via Firestick if you have a cable subscription.
If you don't have cable, you will need to rely on a subscription that provides Fox Sports 1.
These include:
Fubo TV ($64.99 a month, with 7-day free trial)
Hulu TV ($69.99/month (plus Disney+ and ESPN+), with 7-day free trial)
Sling TV ($35.00/month, with 3-day free trial)
YouTube TV (54.99/month, with 7-day free trial)
Outside the US, you can use Kayo Sports in Australia, TSN in Canada, Premier Sports in the UK, DAZN in Switzerland and most of Europe, and DSTV Now in Africa.
However, it's important to note that all these streaming services are geo-restricted; this means that if you are outside your country or the region where the service works, you'll need to use a reliable streaming VPN such as Surfshark. The VPN will change your IP address to help you look like you are in your home country.
Method 2: How to Watch NASCAR Dayton 500 Using Free Streaming Apks
Various TV channels worldwide will broadcast the Daytona 500 race, which means that you can watch it through free live TV streaming apps. However, there are some precautions you need to take before you start using such apps.
Free Streaming Precautions
Free sports streaming has been a huge source of concern for many years among broadcasters and content distributors; this is because, in many cases, these streams are pirated.
To curb the practice, broadcasters have collaborated with ISPs and governments, and the result has been blocking streams, sending copyright notices, and taking legal actions.
👉 For these reasons, we highly advise that you use a VPN if you wish to watch Daytona 500 for free on Firestick; this will help hide your activities and anonymize your connection to make you untraceable.
✋ However, you need to choose your VPN carefully as some do not offer good privacy, and others are a streaming nightmare.
The Best VPN for streaming
To stream without buffering and have the required levels of privacy and security, we strongly advise that you use Surfshark. This is currently the best VPN for streaming, and here's a highlight of its features:
⚡ Superb Speeds: Guarantees a smooth live streaming experience.
🌍 Huge Server Network: You can connect to a nearby server for a fast and stable connection.
😲 UNLIMITED Devices: Connect dozens of devices at the same time!
🔑Unblock Anything: Safe access to censored apps, websites and torrent sites.
😎 Best in Privacy: The VPN doesn't keep any activity logs, and so your activities are only known to you.
🔐 Top-notch Security: This VPN uses AES 256-bit encryption and provides multiple protocols alongside other security features such as a kill switch, DNS & IPv6 protection and WireGuard.
💳 30 Days RISK FREE Money-Back Guarantee: In case you do not like the service, you can get every penny back if you cancel within 30 days!
Since you are here, you can also
enjoy our exclusive 82% discount on Surfshark VPN
, thanks to a deal we have with the VPN provider. After your subscription, you will still be covered by their
100% money-back guarantee.
Best Free Streaming Apks for Dayton 500
The apps below provide various TV channels broadcasting the NASCAR Daytona 500 2022 race.
Live NetTV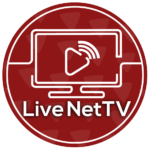 Live NetTV is an awesome free live TV streaming app, and it tops our list on how to watch Dayton 500 for free on Firestick. The app provides 800+ live TV channels well organized into categories such as Entertainment, Sports, News, USA TV, and more. The app provides several channels that will be broadcasting Dayton 500 2022. These include FOX Sports 1, Premier Sports, Eir Sport 2, and TSN.
Besides the channels, you can also use the app's live event section. Here, you'll find Daytona 500 listed either as an upcoming event or a live one. From there, you can select the channel which you want to watch Daytona 500.
How to Install Live NetTV on Firestick and Android TV
HD Streamz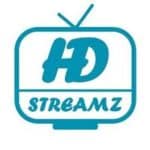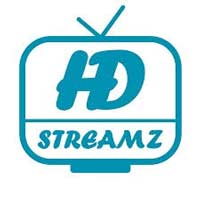 HD Streamz is a highly rated free streaming apk with a unique and fantastic interface. The app provides 1,000+ TV channels, and its main categories are Live Events, Sports, Entertainment, Music, Movies, Kids, Infotainment, Lifestyle, News, and Religion.
Before selecting a category, you can explore the channels as they are well grouped into various countries and regions to make them easy to sort. Channels broadcasting NASCAR Daytona 500 include FOX Sports 1, TSN, and Eir Sports 2. If you find any of them not working, there's a reporting option, and the developers are always quick to fix issues.
How to Install to HD Streamz on Firestick and Android TV
Rokkr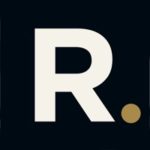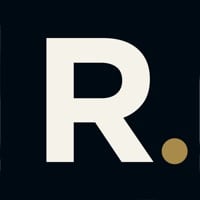 Rokkr is another app you can use to watch NASCAR Daytona 500. The app is an all-in-one app, providing hundreds of live TV channels and movies, and TV shows for free. You can sort these according to countries to make navigation easy.
On Rokkr, you can use FOX Sports 1 to watch Daytona 500 for free. You will need to add a playlist before starting streaming, but the guide below shows everything you need to do with screenshots.
How to Install Rokkr on Firestick and Android TV
Method 3: How to Watch Daytona 500 for Free Using Kodi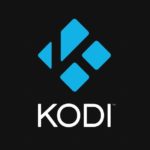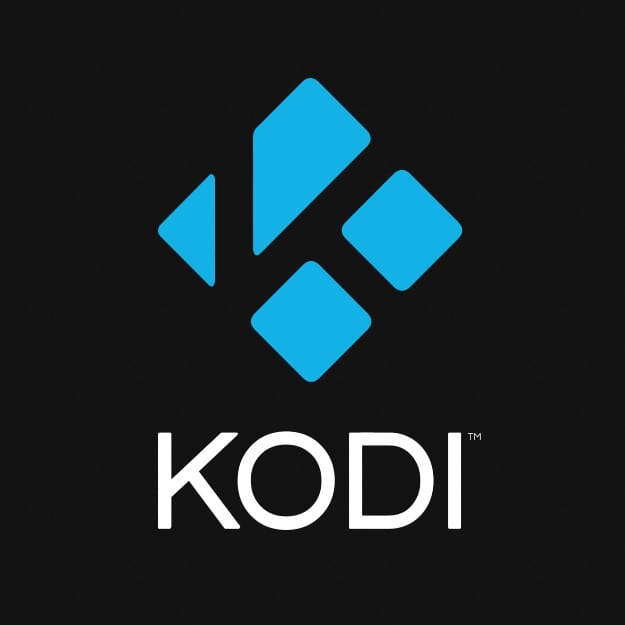 Kodi is the most flexible streaming application as it lets you play around with the appearance, functionality, and, most importantly, the content you can access. The open-source program provides an excellent way to watch Daytona 500 for free live and on-demand.
That is made possible by Kodi addons as they are able to scrape for links from the internet to provide both live streams and replays. We'll show you the best Kodi addons for Daytona 500, but before that, it's important to note that the streaming concerns we mentioned under free Apks also apply to Kodi. For this reason, always ensure that you connect to Surfshark before you use any third-party Kodi addons.
Best Kodi Addons to Watch Daytona 500 2022
The addons below either offer live TV channels broadcasting Daytona 500 or direct streaming links for the race.
Asgard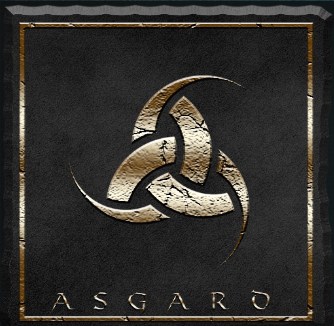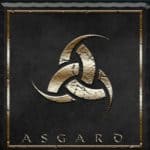 Asgard is an all-in-one Kodi addon that provides movies, TV shows, live TV, sports, and more. The Live TV and Sports sections are very reliable, and they can let you watch Daytona 500 for free, both live and on-demand. The Live TV section features integrated addons such as TVTap and Swift Streams that ensure you access channels such as Fox Sports 1, TSN, and Eir Sports.
The Sports section has a section labeled Live 1-off Events that hosts events that don't have a dedicated section. You can go there to watch NASCAR Daytona 500 on-demand after the event has aired.
TV Tap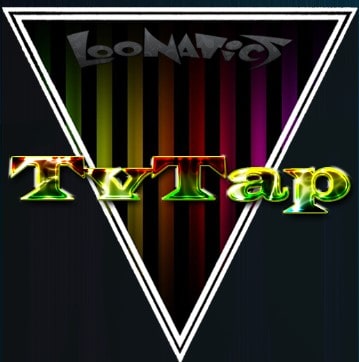 TVTap is a Kodi addon based on the TVMob apk and the addon majors on live TV. The addon features sections such as Documentary, Entertainment, Food, Kids, Movies, Music, News, Sports, and USA Channels. The Sports section provides channels you can use to Daytona 500, such as FOX Sports, Ziggo Racing, and TSN.
How to Install TV Tap Kodi Addon
The EndZone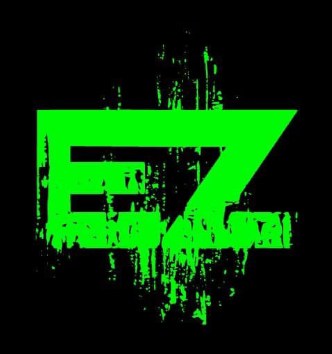 The EndZone is a dedicated Kodi addon that specializes in American sports. The addon has a simple outlook with categories that include MLB, NFL, NBA, NCAAF, MMA/Boxing, Wrestling, NHL, and Nascar. The latter provides links to the association's races, and you will find Daytona 500 there.
How to Install The EndZone Kodi Addon
Wrap Up
The Daytona 500 is one of the most hyped racing events in the world, and it is one that you shouldn't miss. The guide above provides three methods you can use to watch Nascar Dayton 500 for free on Firestick. Just,
Enjoy!