This guide will show you how to watch NFL Pro Bowl on Firestick, using both free and paid apps. Let's roll!
The 2021 NFL season is all wrapped up now, and our attention turns to the standout individuals of the season as they face each other in the NFL All-Star Game. The NFC-AFC Pro Bowl will be making its official return in a few days after the game was canceled last year due to Covid-19. Each conference will now seek to prove its superiority before the spotlight turns to the 2022 Super Bowl. Tennessee Titans head coach Mike Vrabel will be coaching the AFC team, while Green Bay Packers head coach Matt LaFleur will be in charge of the NFC side.
In this guide, we'll tell you everything you need to know about how to watch NFL Pro Bowl 2022 free on Firestick. The guide is still applicable to other Android-based streaming devices such as the Android TV Boxes/Sticks, NVidia Shield, and Android smartphones.
Where & When Is the 2022 Pro Bowl?
The NFL Pro Bowl 2022 will be hosted at the brand new Allegiant Stadium in Las Vegas, and the venue is set to become a regular host for the event. The last four games have been hosted in the Comping World Stadium in Orlando, and before that, the Pro Bowl has been regularly held at the Aloha Stadium in Honolulu, HI, since 1979.
Allegiant Stadium was set to host the event in 2021 before it was canceled, but now Las Vegas has finally got its chance.
Here's an outline of the events:
Date: Sunday, February 6th
Venue: Allegiant Stadium, Paradise, Nevada.
Game Time: 3:00 p.m. ET, 12:00 pm PT, 8:00 pm GMT.
Note that there's also a practice and skills showdown schedule running from Thursday through Saturday.
How to Watch NFL Pro Bowl 2022 on Firestick
To watch NFL Pro Bowl 2022, you can opt for two different methods:
Stream NFL Pro Bowl using official apps.
Stream NFL Pro Bowl using third-party apps/addons.
Both of these methods will help you catch the event live, and there's also an option to watch on-demand after it has aired.
Method 1: Watch NFL Pro Bowl 2022 Using Official Apps
NFL Pro Bowl will only be broadcast live in the US, and there are four channels you can use to watch the game:
ABC
ESPN
ESPN Deportes
Disney XD
There are a number of official apps that you can install on Firestick to watch ESPN, ESPN Deportes, ABC, and Disney XD. However, all these apps are geo-restricted, and you will need to circumvent these restrictions if you are not in the US.
👉 Use a VPN to Circumvent Geo-Restrictions
ESPN, ANC, and Disney XD are only available on services that provide content based on a user's geographic location. Most of these services are only available in the US, so you will need a streaming VPN to help you appear as if you are in the US. The VPN needs to be able to bypass VPN blocks, it should have many servers in the US, and it should be fast enough to stream without buffering.
The VPN We Recommend
To ensure a smooth streaming experience, we recommend going with Surfshark. The VPN service is quite popular among streaming fans as it provides a private, secure, and super-fast service.
⚡ Superb Speeds: Guarantees a smooth live streaming experience.
🌍 Huge Server Network: You can connect to a nearby server for a fast and stable connection.
😲 UNLIMITED Devices: Connect dozens of devices at the same time!
🔑Unblock Anything: Safe access to censored apps, websites and torrent sites.
😎 Best in Privacy: The VPN doesn't keep any activity logs, and so your activities are only known to you.
🔐 Top-notch Security: This VPN uses AES 256-bit encryption and provides multiple protocols alongside other security features such as a kill switch, DNS & IPv6 protection and WireGuard.
💳 30 Days RISK FREE Money-Back Guarantee: In case you do not like the service, you can get every penny back if you cancel within 30 days!
It comes with a limited 82% discount for all BestDroidplayer visitors and a
30-day money-back guarantee
, so you can try it risk-free.
Here's our guide on how to set up and use Surfshark on Firestick
Best Official Apps to Watch NFL Pro Bowl 2022 on Firestick
Now that you are set with a VPN, you can install the official apps below to watch the NFL Pro Bowl 2022. If you can't find them on Firestick, you can change your Firestick location to the US or skip to the free section.
Fubo TV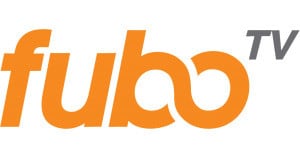 Fubo TV is the ultimate official Firestick app for watching all US sports. The app provides up to 164 channels and 130+ events in 4K, and it is actually named after Football. Although a subscription starts at $64.99 a month, the service has a 7-day free trial that can let you watch NFL Pro Bowl 2o22 for free. You will have the luxury of choosing between ABC, ESPN, ESPN Deportes, and Disney XD.
Note that you will need to connect your IPVanish app before creating an account as well as streaming.
ESPN

ESPN provides an official Firestick app that lets you watch live games and studio shows. The app gives access to ESPN+, ESPN, ESPN2, ESPN3, ESPN Deportes, and more. Pro Bowl will be streaming on ESPN and ESPN Deportes, complete with the coverage, but you will also need to start your VPN and connect to a US server before you start the app.
Method 2: How to Watch NFL Pro Bowl on Firestick Using Free APKs
Besides the official apps, you can also use free apps to catch the game live. There are lots of such apps available, but not all of them work well, so you always need to select carefully. Thankfully, we regularly test the best, and we have drafted a list of the best apps to use for this year's Pro Bowl.
Use a VPN to Stream Anonymously!
The only catch with free streaming apps is that they do not host the content they provide as they simply scrape for links available on the internet. The problem with these links is that they are often pirated, so you can easily get in trouble with the authorities over copyright infringement. This is because your ISP always logs your activities, and copyright trolls can also contact them due to your IP address.
A good streaming VPN such as Surfshark can help you solve these two problems at once by encrypting your traffic and changing your IP address. This way, everything you access on the internet will remain private, and your streaming activities will be anonymous. You can check out the VPN risk-free using their 30-day money-back guarantee.
Best Apks to Watch NFL Pro Bowl on Firestick Free Online
Below is our selection of the best apps you can install on Firestick or Android TV Box/Stick to watch NFL Pro Bowl 2022 for free on Firestick. Each of them is accompanied by an installation guide to make everything easy.
1. Swift Streamz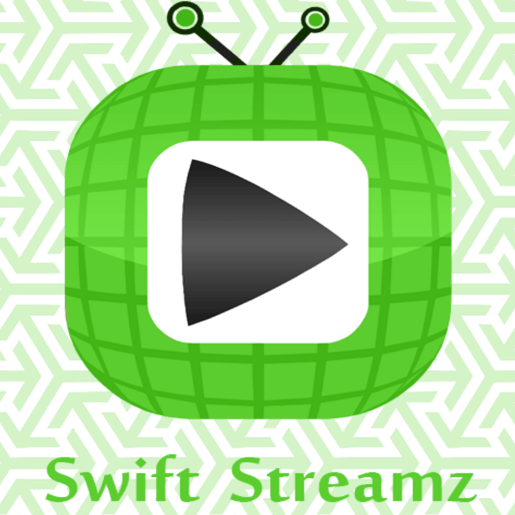 Swift Streamz tops our list of the best Apks for NFL Pro Bowl 2022. The app provides a rich library of Live TV channels (1000+) well-organized into various categories. These include Sports TV, UK TV, US TV, Religious TV, Kids TV, among others. You'll also find lots of other country-based channels for Europe, Asia, and the Middle East.
To watch Pro Bowl for free, head over to the Sports TV section, and you'll find ESPN. You can also use ABC to stream the match, and it's available on US TV. You won't need any subscription to use the app.
How to Install Swift Streamz on Firestick & Android TV
2. HD Streamz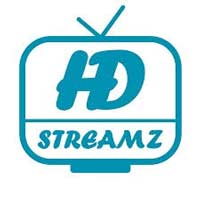 HD Streamz is another excellent option for watching AFC vs NFC in Pro Bowl 2022. The app outdoes other streaming apps by a distance when it comes to the UI, and it sports a sleek interface with a premium feel. The main categories are Live Event, Sports, Entertainment, Music, Movies, and Kids.
HD Streamz gives you three options for watching NFL Pro Bowl 2022; ESPN, ABC, and Disney XD. The ESPN channel is found under Sports, ABC is under USA, and Disney HD is under Kids. The app provides multiple links for all these channels, so you shouldn't have an issue streaming the event.
How to Install HD Streamz on Firestick & Android TV
3. Live NetTV
Live NetTV is one of the most popular live TV streaming apps, and it provides 800+ channels. The app uses an interface similar to RedBox TV that displays all categories of channels horizontally. You can use the app to watch Pro Bowl through the ESPN channel, which is listed under Sports, or ABC, which is listed under Entertainment.
Besides going to the specific channels, you can also use the app's Live Event section that lists all major live and upcoming events. When you select the event, you can then choose the channel you want to stream via.
How to Install HD Streamz on Firestick & Android TV
4. Kodi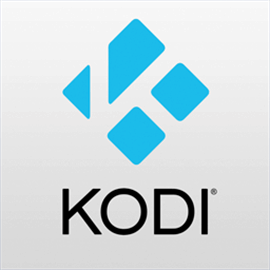 Kodi is different from the apps above in that it doesn't directly provide channels or links that you can use to watch live TV or events. However, the app can still facilitate users to watch pretty much anything they'd like on the internet, including live events such as the NFL Pro Bowl 2022.
To do this, Kodi uses third-party addons that are capable of scraping for links. This means that you first need to install Kodi on Firestick, and you can then install addons you can use to stream the event live or on-demand.
Selecting the best Kodi addons for a particular purpose is always tasking though, so we have thoroughly tested and listed the best Kodi addons to watch NFL Pro Bowl free.
1. Asgard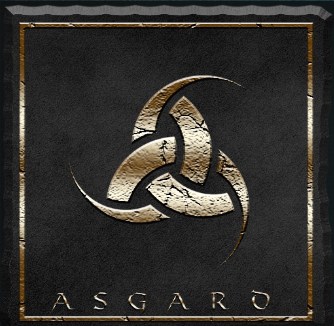 Asgard is an all-in-one Kodi addon, and one of the best that you can have. Besides the addon's wide array of content, it is a great option for watching the NFL Pro Bowl and other sporting events. The addon has a Live TV section that is powered by other addons, with the two best ones being TVTap and SwiftStreamz.
Under TV Tap, you can use ESPN, ABC, and Disney XD to stream NFL Pro Bowl 2022. You can also use SwiftStreamz to access ESPN or ABC and enjoy the game. In case you can't watch the game live, Asgard also has a Sports section that features replays from NBA, NFL, MLB, and more. You should find the replay there a few hours after it has aired.
How to Install Asgard Kodi Addon
2. The EndZone 19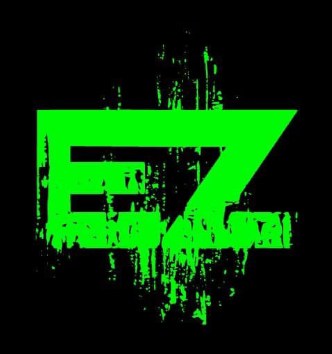 The EndZone 19 is a superb Kodi addon that focuses on American sports. The addon majors on live events, and it organizes content based on the sport. The main page features NBA & AEW, MLB, NFL, NBA, NCAAF, MMA/Boxing, Wrestling, NHL, and Nascar.
You can watch NFL Pro Bowl using the NFL section. You'll find the event listed for Saturday, but the link will be added a few minutes before the game starts.
How to Install The EndZone Kodi Addon
3. Sportowa
Sportowa is more like a search engine than a Kodi addon in that it provides the scrappers used by the most popular streaming websites. These include
LiveOnScore, VipLeague, LiveTV.sx, Strims World, SportsBay, Rojadirecta, Crackstreams, and many more.
To watch the AFC vs NFC game, just choose any of them. All of them operate differently, but most of them have categories that have NFL. If not, you'll still find a direct link for the match. You can start with Rojadirecta and Crackstreams.
How to Install Sportowa Kodi Addon
Wrap Up
The NFL Pro Bowl will be taking place this week, and it will give us a chance to enjoy watching the cream de la crème of the 2021 NFL season battle out for the pride of their conferences. We are sure you don't want to miss any of the action, and the options above should help you catch the game live or on-demand for free. But…
Enjoy!