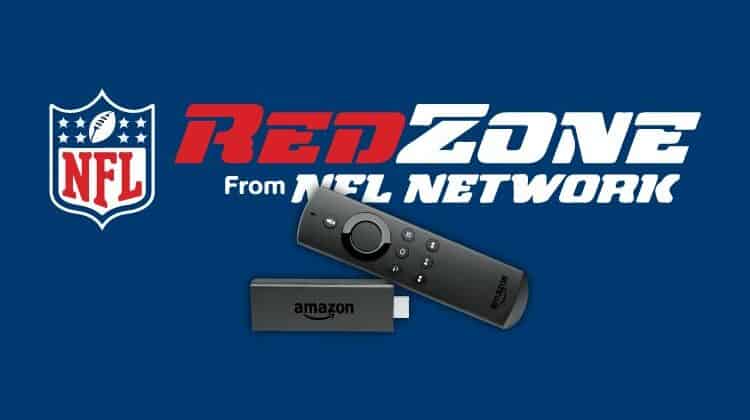 This guide shows how to watch NFL RedZone using both paid and free streaming apps. The guide is applicable to all Android-based devices, including Firestick, Android TV sticks/boxes, and Nvidia Shield.
If you'd like to watch your team in action on Sundays, get a simulcast of several games, or even keep up with Fantasy Football, NFL RedZone lets you stay up to date on all the action, all the time. Every Sunday, you can gear up for "seven hours of commercial-free football" with Scott Hanson and catch every Hail Mary, sack, and anything in between.
However, accessing NFL RedZone may not be straightforward if you are a cord-cutter. This guide will show you several apps and addons you can use to watch NFL RedZone every week.
What is NFL RedZone?
NFL RedZone is a "special" game-day exclusive sports channel owned by the NFL Network. The channel broadcasts every Sunday during the NFL Regular Season, from 1:00 p.m. to 8:00 p.m. Eastern (10:00 a.m. to 5:00 p.m. Pacific) or when the last afternoon window game ends.
NFL RedZone features multiple games and focuses on the games where an offense is inside the 20-yard line (in the 'RedZone'). Simultaneous game feeds may go up to eight, depending on the number of live games. NFL RedZone is closely linked to Fantasy Football, so managers can track various statistical accomplishments to improve their teams.
How to Watch NFL RedZone on Firestick
There are three easy methods you can use to watch the NFL RedZone on Firestick:
Stream via official apps
Watch via free streaming apks
Stream free via Kodi Addons
Method 1: Watch the NFL Network via Official Apps
NFL RedZone is available through several official apps.
NFL Network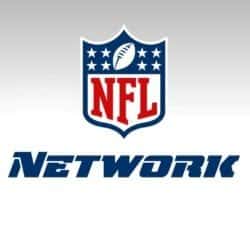 The NFL Network has a streaming service that you can use to watch "everything NFL." The app provides all 270+ games live (depending on your region), playoffs, highlights, replays, previews, and NFL originals and programs. You can also use it to watch the NFL RedZone live during the regular season.
However, what you can access depends on your subscription, as there's a free tier and two paid tiers. NFL RedZone is available on the paid tiers. The first, Essential, goes for $27.99 annually, while the Pro plan costs $5 weekly or $92.99 annually. The NFL app is available in almost every country.
Alternative Cable Streaming Apps
The NFL Network has contracts with several streaming platforms that operate as cable alternatives. These include:
FuboTV
Sling TV
YouTube TV
Hulu+Live TV
These streaming platforms provide many live TV channels you can also use to watch other games and competitions.
Method 2: Watching NFL RedZone Using Free Apks
An alternative to using premium streaming services such as the NFL Network and Fubo TV is relying on free streaming apks. These are unverified streaming apps that provide access to sports through various live TV channels. However, the sources provided by the apps are hosted elsewhere and are not verified for compliance with copyright regulations.
⚠ Free Streaming Precautions
Before using any free streaming app, you need to take some precautions to protect yourself. Over the last several years, broadcasters have collaborated with ISPs and governments to curb the practice, and the result has been blocking streams, sending copyright notices, and taking legal action.
👉 For these reasons, we highly advise using a reliable VPN if you wish to watch NFL RedZone for free on Firestick. This will help hide your activities and anonymize your connection to make you untraceable.
✋ However, you'll also need to choose your VPN carefully, as some do not offer good privacy, and others are too slow for streaming.
The Best VPN for Streaming
To stream without buffering and have the required levels of privacy and security, we recommend using Surfshark VPN. This is currently the best VPN for streaming, and here's a highlight of its features:
⚡ Superb Speeds: Guarantees a smooth live streaming experience.
🌍 Huge Server Network: You can connect to a nearby server for a fast and stable connection.
😲 UNLIMITED Devices: Connect dozens of devices at the same time!
🔑Unblock Anything: Safe access to censored apps, websites and torrent sites.
😎 Best in Privacy: The VPN doesn't keep any activity logs, and so your activities are only known to you.
🔐 Top-notch Security: This VPN uses AES 256-bit encryption and provides multiple protocols alongside other security features such as a kill switch, DNS & IPv6 protection and WireGuard.
💳 30 Days RISK FREE Money-Back Guarantee: In case you do not like the service, you can get every penny back if you cancel within 30 days!
You can
enjoy our exclusive 82% discount on Surfshark VPN
thanks to our deal with the VPN provider.
With that out of the way, we can look at some of the best apks to watch NFL RedZone.
1. Rapid Streamz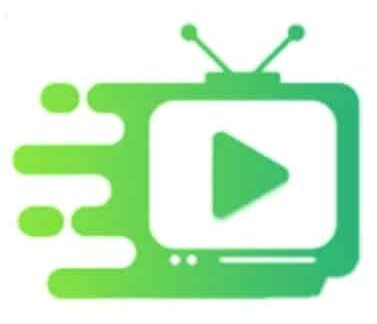 Rapid Streamz tops our list of the best apks to watch NFL RedZone. The app makes watching live sports quite easy by providing both direct links and live TV streams organized in a simple manner. On the upper part, Rapid Streamz features various sports and competitions: Football, Cricket, Boxing, NFL, Rugby, Motorsport, WWE, and UFC. To watch NFL RedZone, go to NFL, and you'll find a stream for the channel. Below the link are the day's live games and the NFL network.
Alternatively, you can scroll down to the Sports TV section, a part of the live TV section. Here, you'll find 170+ sports channels. Among these is Sky Sports Mix, a channel that provides coverage for all 7 hours of NFL RedZone as well as Thursday Night Football.
How to Install Rapid Streamz on Firestick & Android TV
2. Live NetTV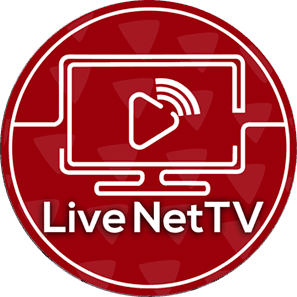 Live NetTV is another great app to watch the NFL RedZone. The app provides access to 800+ live TV channels from the US, Europe, India, and the Middle East. Live NetTV has a simple interface that organizes the channels into various categories, including Sports, Documentary, News, Entertainment, and Kids.
To watch NFL RedZone, you can go to the sports section, and you'll find 130+ channels. Select Sky Sports Mix during RedZone coverage. Live NetTV offers multiple streams for most of its channels to ensure reliability.
How to Install Live NetTV on Firestick
3. TV Mob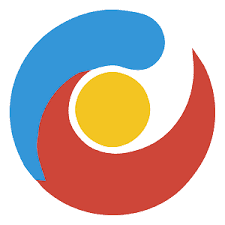 TVMob is another reliable option you can use to watch NFL RedZone and other live sports and TV. The app offers hundreds of live channels, and they are listed in alphabetical order. You can also sort them using categories that include Entertainment, Movies, Music News, Sports, Documentary, kids, and Food.
TVMob provides Sky Sports Mix, so you can watch NFL RedZone on Sundays. The apk also provides lots of customization options, including a floating player, channels displayed, language, and media player.
How to Install TVMob apk on Firestick & Android TV
Method 3: Watch NFL RedZone Using Kodi Addons
Another great way you can watch NFL games is through Kodi. The platform lets users install their choice of add-ons from the thousands available online. These addons are capable of scraping for links and providing access to any sports event and live TV channel. You can use them to watch football games on Firestick or any other device that supports Kodi.
However, it's important to note that Kodi is infamous among ISPs, governments, and copyright agencies as it allows installing third-party Addons which tend to access questionable sources.
👉 To stay safe, ensure your Surfshark VPN is up and running before you start Kodi.
👌 Below are the recommended third-party Addons to Watch NFL RedZone on Kodi
1. USGoTv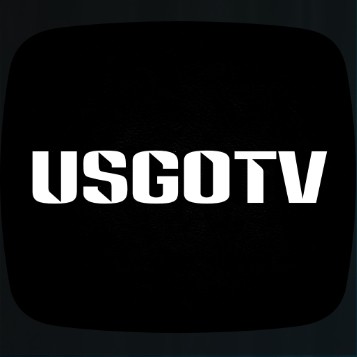 USGoTv is a live TV Kodi addon developed by TechECoyote and hosted in The WareHouse repo. The addon is the Kodi version of the popular streaming website USTVGo, and it provides 100+ of the best US channels for free. One of these is NFL RedZone. Other options include ESPN, NBC, CBS, Fox Sports, and NFL Network.
Although USGoTV is an unofficial streaming service, it requires users to protect themselves using a VPN. To avoid errors, ensure that you connect your Surfshark app to a server in the US.
How to Install USGoTV Kodi Addon
2. The EndZone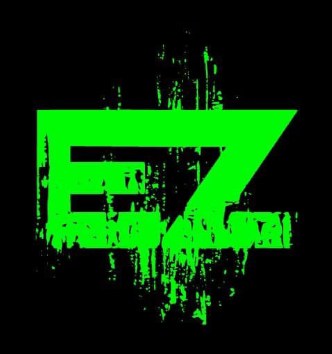 The EndZone is a dedicated sports Kodi addon that is always reliable in providing links to live sports. The addon focuses on American sports, and its name is actually derived from Football. It is actively maintained, so you can always access any live game.
The EndZone addon is well organized, with the main menu grouped into NFL, NBA, NCAAF, MMA/Boxing, Wrestling, and NHL. To watch NFL RedZone, open the NFL section. There, you will find all live NFL games and see all upcoming games within the next 48 hours. On top of the list of games is a link for watching the NFL RedZone. The EndZone provides multiple links for each stream.
How to Install The EndZone Kodi Addon
3. Asgard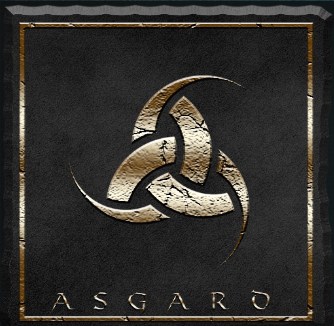 Asgard is a popular All-in-One (AIO) Kodi addon that provides access to movies, TV shows, sports, comedy, soaps, documentaries, and so much more. The addon provides both free and Debrid content, with everything well-labeled to show the type of content. Some of the options on the main menu are TV Scrapers, 4K One-Click section, Non-Debrid Section, Kids Section, Sports Section, and Live TV Section.
To access NFL RedZone and watch NFL games using Asgard, go to the Sports section and click NFL. This will show you all ongoing and upcoming matches and give you links to both the NFL Network and NFL RedZone. Alternatively, you can go to the Live TV section, open Swiftstreamz or TVOne, then scroll down to Sky Sports Mix.
How to Install Asgard Kodi Addon
Other Kodi addons you can use to watch UFC 280 for free are:
Wrap Up
The NFL RedZone is one of the best programs NFL fans can watch. Although it can be tricky to access without cable, the above guide should help you never miss a moment of the "seven hours of commercial-free football" every Sunday. However,
Enjoy!