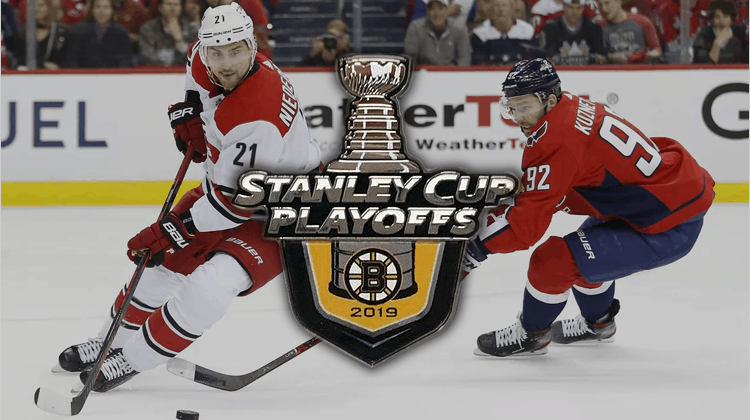 For the ice hockey lovers the NHL playoff games are now. For those not having the chance to watch on site, here's How to Watch NHL Stanley Cup Playoffs 2019 with Kodi.
The Stanley Cup is one of the most awaited ice hockey events and so are the NHL playoff games. Even though many of us know the format and schedule of the event, let's discuss these in detail for those who don't know.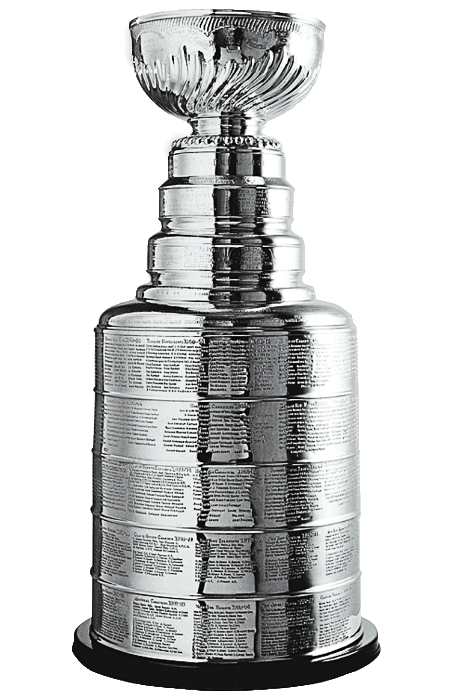 The NHL Playoffs are played between eight teams from each of the two conferences – Eastern and Western – in the US and Canada. Teams qualify their ways to the top based on regular season points totals. The playoff format has been the same since 2014, where games are played in four rounds of the best-of-seven.  The team with home-ice advantage hosts games one, two, five, and seven, while the opposing teams get the rest.
The playoffs for the Stanley Cup 2019 began on April 10. The event will come to an end with the Stanley Cup Finals. It will ultimately determine the winner of the 2019 Stanley Cup. Sadly as a Canadian and someone that lives for Hockey, the Leafs are once again out of the running.
The first rounds of the playoffs are already over. The Conference finals are yet to occur for the Western Conference with St Louis Blues facing San Jose Sharks. It is scheduled between May 11th and 23rd. The Eastern Conference was scheduled between May 9th and May 22nd with Boston Bruins facing Carolina Hurricanes. The Boston Bruins became the champion for the Eastern Conference.
The Stanley Cup 2019 Finals will begin on May 27, Monday in Boston. It will be followed by Stanley Cup Media Day on either Saturday, May 25 or Sunday, May 26, in Boston. The start time will be at 8 pm ET. If you're eagerly waiting to watch the Finals, there are selected channels which will cover these games exclusively.
The NBC SN, NBC, CNBC, USA, and NHL Networks, have the broadcasting rights for the NHL Playoffs. Sportsnet, CBC, and TVA Sports have exclusive coverage throughout Canada. Another good news is that the CNBC and USA channels also broadcast the Stanley Cup Playoffs overflows.
You Should Use a VPN to Watch the Stanley Cup Playoffs
If you're watching the playoffs on regular cable and on one of the channels already mentioned, you can ignore this section. However if you are like me and millions of other hockey fans around the world, you don't want to pay a hefty cable bill for this one event. So what's your option?
Well, you're in luck because you can use Kodi addons and Android apps to watch the NHL and the Playoffs, but if you go that route you need to ensure you have a VPN.
What are VPNs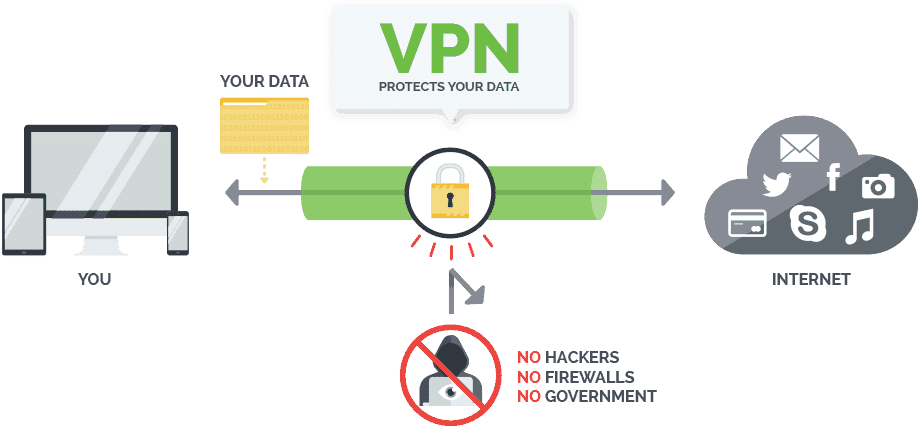 VPNs are short for Virtual Private Networks. They can hide the online activities of the user. When turned on, the VPN becomes a barrier that separates you and the websites that you are browsing from any external eyes. It makes you and your internet invisible from any monitoring. It also helps in overcoming any restrictions or censorships set for a region. In this way, you are allowed to access everything online. It also guards you and your data against any external threats.
So if you're an ice hockey fan and follow NHL by heart, it is necessary for you to install VPNs if you're watching the game online. We're going to talk about how VPNs are helpful with Kodi addons. You can install official NHL Kodi addons on your Android TV to watch the game live without interruptions. The best part of it is that you wouldn't get any blackouts if you use VPNs with Kodi add-ons.
To watch your favorite teams playing in NHL securely, you need a Good VPN. Three primary reasons why you need a VPN are:
Geo-Restrictions:
There are many channels which don't let the users watch their favorite games live. It is due to the geo restrictions on any device. Most of them, including the NHL games itself, can only be watched if you are in the US or Canada. A VPN can help in this matter by masking your IP address. It then enables you to watch live NHL Playoffs and Finals from anywhere.
Copyright Infringement:
In cases when a secure channel is not geo-restricted, and you can watch it for free, that channel is illegal. It means that you are breaking the copyright laws, and it can get you in trouble with the law. You can also receive a DMCA notice from your ISP. But a VPN prevents you from getting these situations.
ISP Throttling:
Your ISP can throttle or slow down your internet for streaming copyrighted content. They do it to minimize network traffic. But this will lag your streaming, and you won't be able to watch the game. VPNs ensure this doesn't happen.
The right VPN
Choosing the right VPN can be a bit of a pain though. I mean you could go the free route, but I'm here to tell you that's a big mistake. You see a free VPN is not only slower than premium VPNs it's also not really as secure. Let's talk about the speed first … with streaming, speed is paramount. If your VPN slows down your connection, it's actually going to end up buffering your content making it useless to you.
From a security point of view, free VPNs are similarly not as useful. For one thing, they often log your activities removing the anonymity you wanted a VPN for in the first place. This is where a paid VPN like Surfshark comes into the picture. Surfshark has a "no logging" policy so you know that you're going to be properly protected. Also with thousands of servers around the world, Surfshark helps you bypass geographic restrictions quickly and easily.
When it comes to Kodi and streaming in general, there really is no other choice in my book. I always recommend Surfshark. Lucky for you, we managed to get an exclusive 82% of Surfshark.
Save 82% of Surfshark now!
How to Watch NHL Stanley Cup Playoffs 2019 with Kodi
You might be aware that networks sometimes black out certain games based on your location. This happens frequently with NBC, but if you have a Good VPN like Surfshark, you can switch your location and Watch NHL Stanley Cup live.
Now, lets talk about Kodi. As you know Kodi is the most popular streaming application out there. This mostly comes from the Addons as they expand almost limitless the streaming capacity of Kodi. Also as you probably know, those Addons are of two types:
Oficial addons – usually let's you access streaming services for a subscription fee.
Third-party addons – let you access streams for free, but are not supported by Kodi and lies on the frontier of the legality as they almost always access copyright or geographically restricted contents.
Official Addons to Stream the Stanley Cup
We have mentioned three high-streaming Kodi add-ons below to help you get the best experience for you to Watch NHL Stanley Cup.
NBC Sports Live Extra
It is effortless to work with NBC Sports Live Extra Kodi add-on if you have a US cable subscription. You can directly use your login information to stream live NHL games. But if you're traveling outside the US, don't forget to set your VPN to a location inside the US. Using a VPN is necessary here if you want to watch the NHL and the Stanley Cup.
You can find this addon in the official Kodi addon repository. Just locate the NBC Sports Live Extra addon in the repository, and you'll be able to access your NBC Sports Live account there.
Sportsnet Now
This option is excellent for the residents of Canada. They can easily stream their content while in Canada as it requires a Canadian credit card. It is not such an excellent option for people outside Canada, even if they try to relocate their VPN location.
Sportsnet Now is the online streaming service in association with streaming of the Canadian sports channels. Once again you can find this addon in the official Kodi repository. With it, you can enjoy all the Sunday-night games that are broadcasted in Canada on Sportsnet, as well as many Saturday night and playoff games.
CBC Sports
CBC Sports is also a Canadian stream and is only available in Canada. The region locks their content, and you can only bypass it with a VPN like Surfshark connected to a Canadian server. The addon streams high-quality content and you definitely wouldn't want to miss the playoffs if you have this.
CBC's live and on-demand sports streams are easily accessible with the add-on, especially if you are watching on Kodi. It provides a great experience to users in Canada.
Unofficial Addons to Watch the Stanley Cup
If you do not have a cable subscription, you're going to have to get one of the unofficial Kodi addons if you want to catch all of the action and Watch NHL Stanley Cup. A Good VPN is going to be even more important here as you're not only interested in changing locations, but also in protecting your identity.
Sports 365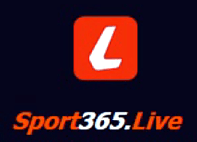 Probably one of the best all-around Kodi sports addons, Sports 365 has all of the games you could ask for. It's super easy to use and the interface is very uncomplicated.  After you've installed it using our easy to follow instructions, simply set your VPN up and then enjoy the action. You can catch up on games from previous years also if you're interested in catching some of the best games from the past.
Conclusion
As you can see, whether you go the official route or the unofficial one, you have options available when it comes to Watch NHL Stanley Cup 2019. Just make sure you've got a Good VPN setup and then grab a couple of beers and a comfy seat so that you don't miss any of the action.
Have a great NHL time!
Disclaimer: BestDroidPlayer is in no way affiliated to Kodi and its addons. We do not support the consumption of illegal content; so, the content provided here is only informational. If you decide to use it in any way, we advise that you use a VPN.
[kkstarratings]