Photo by Thomas Serer on Unsplash
The following is a comprehensive guide on how to watch the Europa League online for free on Firestick and other Android-based devices. The guide lists and reviews several free and paid apps and addons.
The UEFA Europa League always provides plenty of entertainment as several European giants and newcomers compete for the second-most prestigious club trophy in Europe. This year's edition sees the return of some big teams to the competition, including Arsenal and Manchester United.
They are joined by Roma, Lazio, Monaco, PSV Eindhoven, Real Betis, and Real Sociedad, among others. Later, third-placed Champions League teams will join the fold, creating a superb line-up of clubs as they compete to lift the trophy at the Puskas Arena in Budapest, Hungary.
Last season, Eintracht Frankfurt surprised everyone by mounting an unbeaten run to the Europa League final and winning the trophy against Rangers to become only the third team to do so. They eliminated Real Betis, European heavyweights Barcelona, and Premier League outfit Westham United on the way.
The Road to Budapest is expected to be just as exciting this season, and we'll show you how to stream the entire competition, including the final.
Europa League 2022/23 Schedule
This year's European and domestic club competitions have been affected by the mid-season scheduling of the World Cup in Qatar. Below is an outline of when the various stages of the competition are expected to take place.
Group Stages
Matchday 1: 8 September 2022
Matchday 2: 15 September 2022
Matchday 3: 6 October 2022
Matchday 4: 13 October 2022
Matchday 5: 27 October 2022
Matchday 6: 3 November 2022
Knockout stage
Knockout round play-offs: 16 & 23 February
Round of 16: 9 & 16 March 2023
Quarter-finals: 13 & 20 April 2023
Semi-finals: 11 & 18 May 2023
Final: 31 May 2023
Matches are usually played on Thursdays (other than the final) and, in principle, equally split between two-time slots: 18:45 CET and 21:00 CET.
How to Watch Europa League 2022/23 Online on Firestick
There are three easy methods you can use to watch the Europa League on Firestick online:
Stream the Europa League using official apps
Watch Europa League games using free streaming apks
Stream the competition via Kodi Addons
Method 1: Watch the UEFA Europa League Using Official Apps
The UEFA Europa League is available in almost every country through various distributors. The best of these provide streaming apps you can use to watch the competition, and some options don't depend on a cable or satellite TV subscription.
However, all these streaming apps are geo-restricted to the regions in which they provide coverage. If you have traveled outside the region or you'd like to subscribe from a different country, you'll need to use a reliable streaming VPN such as Surfshark. The VPN provides servers in all parts of the world, and you can use it to access all the streaming apps listed here.
BT Sport (UK)
BT Sport is the home of UEFA club competitions in the UK, and you can use it to stream the Champions League, the Europa League, and the Conference League. To help users watch the Europa League on Firestick and other streaming devices, BT Sport provides a contract-free monthly pass and offers all UEFA matches without needing BT broadband. A BT Sport Monthly Pass goes for £25, with the app available on the Firestick store and the Google Play Store.
If you are outside the UK, you will need to connect Surfshark to a server in the region to access the streams.
Paramount+ (US)
Paramount Global (formerly ViacomCBS) recently extended its UEFA rights to the end of the 2029/2030 season, giving the company exclusive broadcasting licenses to the Champions League, the Europa League, and the Conference League. Although some matches will air on Paramount-owned networks like CBS and CBS Sports Network, Paramount+ will stream all of them.
The streaming service is quite affordable, and it only costs $4.99/month with a 7-day free trial. However, you will need to connect your Surfshark app to a server in the US as Paramount+ is geo-restricted.
Worldwide
As mentioned earlier, the UEFA Europa League is available worldwide, with the rights being held by various regional broadcasters. Almost all these broadcasters have streaming platforms that you can use to watch the Europa League and the Champions League on Firestick and other streaming devices.
Here's a quick outline of the broadcasters in various regions you can use.
Region
Channel
United Kingdom
BT Sport
Asia & Pacific
Singapore: beIN, New Zealand: Spark, Thailand: beIN
Japan: WOWOW, UEFA.tv. Indonesia: SCTV
United States
Paramount (CBS), TUDN
Americas
Canada: DAZN, Brazil: SBT, ESPN, TV Cultura. South America (ex. Brazil): ESPN
Caribbean: Flow Sports, Sportsmax, Central America: ESPN
Mexico: ESPN, Fox Sports Mexico
Africa
Sub-Saharan Africa: SuperSport, North Africa: beIN
Europe
Belgium: Telenet, SBS VRT, RTBF, beTV. Croatia: Arena Sport Denmark: TV2 Italy: Sky Italia, DAZN
Netherlands: Talpa, ESPN. Republic of Ireland: Virgin Media
Spain: Telefonica, Mediapro. Sweden: Viaplay Group
Switzerland: blue+, CH Media
Australia
STAN
India
Sony
You can visit the UEFA Europa League broadcaster page for a more detailed list.
Method 2: Watch Europa League Games Using Free Apks
Free streaming apks are generally unofficial streaming apps that provide free access to hundreds or thousands of live TV channels and sports. These apps usually source their content from major broadcasters.
However, most free streaming apks do not hold the proper licenses for their content, so you can easily get into trouble over copyright infringement.
⚠ Free Streaming Precautions
For many years, free sports streaming has been a concern among broadcasters and content distributors because, in many cases, these streams are pirated.
Broadcasters have collaborated with ISPs and governments to curb the practice, resulting in blocked streams, copyright notices, and legal actions.
👉 For this reason, we highly advise using a VPN if you wish to watch the Europa League for free. It will help hide your activities and anonymize your connection to make it untraceable.
However, you'll also need to choose your VPN carefully as some do not offer good privacy, and others are quite slow.
The Best VPN for Streaming
To stream without buffering and have the required levels of privacy and security, we advise that you use Surfshark. This is currently the best VPN for streaming, and here's why:
⚡ Superb Speeds: Guarantees a smooth live streaming experience.
🌍 Huge Server Network: You can connect to a nearby server for a fast and stable connection.
😲 UNLIMITED Devices: Connect dozens of devices at the same time!
🔑Unblock Anything: Safe access to censored apps, websites and torrent sites.
😎 Best in Privacy: The VPN doesn't keep any activity logs, and so your activities are only known to you.
🔐 Top-notch Security: This VPN uses AES 256-bit encryption and provides multiple protocols alongside other security features such as a kill switch, DNS & IPv6 protection and WireGuard.
💳 30 Days RISK FREE Money-Back Guarantee: In case you do not like the service, you can get every penny back if you cancel within 30 days!
Since you are here, you can also
enjoy our exclusive 82% discount on Surfshark
!
Below are the best apks to watch the UEFA Europa League for free.
1. Rapid Streamz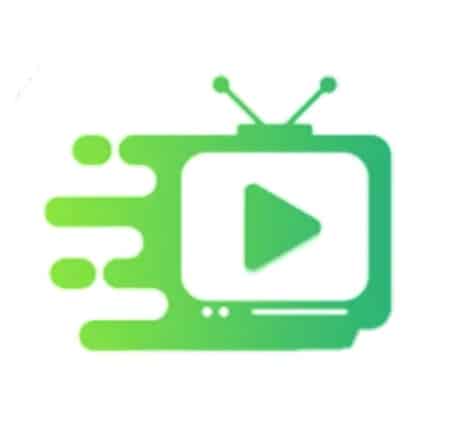 Rapid Streamz is one of the best new streaming apps, and it is an awesome app you can use to stream the UEFA Europa League for free online. The streaming app is sports-oriented, and it offers dedicated categories for various sports. These include Football, Cricket, Boxing, NFL, Rugby, Motorsport, WWE, and UFC. When you open the Football category, you'll find a Europa League sub-category that provides all ongoing and upcoming games.
Besides the dedicated sports sections, Rapid Streamz provides 1000+ live TV channels grouped into various categories. One is Sports TV, with most of the others being country-based categories. You can access UEFA Europa League broadcasters and watch Champions League games through either the Sports TV section or a country section. Also, you can go to the menu and find a live events section that lists all ongoing matches.
How to Install Rapid Streamz on Firestick & Android TV
2. TVMob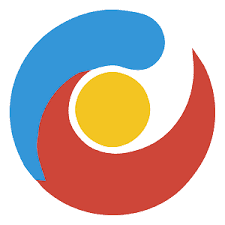 TVMob is a popular free streaming app that provides access to 1,000+ live TV channels. The app organizes channels in alphabetical order, describing the category below each. There's also a denotation of the country of origin above. Accessing a particular channel can be made easier by going to the menu and selecting a category. Among the categories are Entertainment, Movies, Music, News, Sports, Documentary, Kids, and Food.
In the Sports section, you'll find many channels broadcast the UEFA Europa League. These include BT Sport, beIN Sports, DAZN, Arena Sport, CBS SN, and many others.TVMob also has a "schedule" section that lists all live and upcoming games. Streams appear approximately 1 hour before the start of the match.
How to Install TVMob on Firestick & Android TV
3. Swift Streamz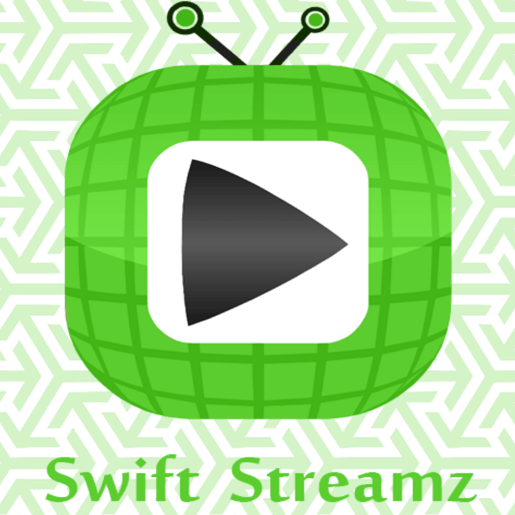 Swift Streamz is another great free streaming app that provides hundreds of free live TV channels. The main interface groups channels into categories such as Sports TV, USA TV, UK TV, India TV, Wildlife & Science TV, and Australia TV, among others. The app is available in both regular and lite versions, and they all work smoothly on Firestick and Android TV.
To watch the Europa League, you can go to the Sports TV or the various country sections. All major Europa League broadcasters are there, including BT Sport, CBS, Super Sport, and beIN Sports.
How to Install Swift Streamz on Firestick
Method 3: Watch the Europa League Using Kodi Addons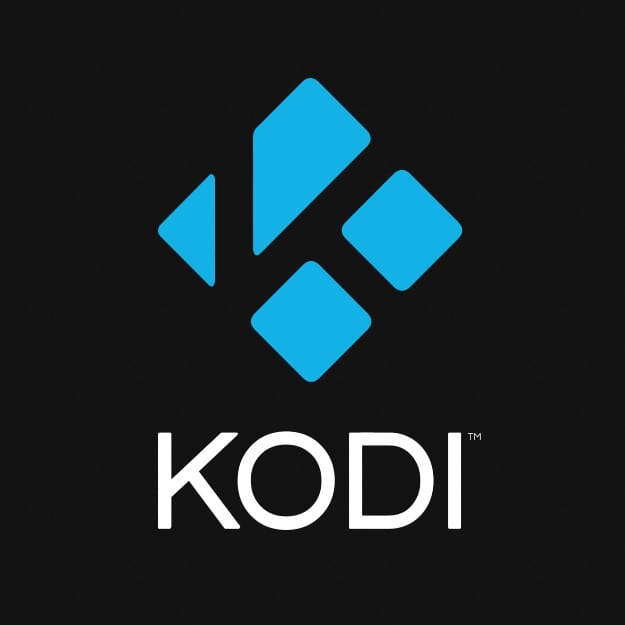 Kodi is an excellent streaming platform that provides users with thousands of addons they can use to access any content available on the internet. To stream the Europa League, you first need to install Kodi on your Firestick. You can then install a few addons on the media center to access streams. We'll give you an overview of the best Kodi addons for the UEFA Europa League.
But before we get there, it's important to note that non-official (third-party) Kodi addons also provide questionable links, just like free streaming apps; this means that you need to ensure you turn on a reliable VPN like Surfshark to hide your IP address and make your online activities private.
1. The Loop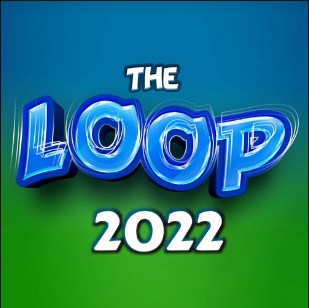 The Loop is a superb Kodi addon that provides a wide variety of sports. The addon's home page provides lots of options such as Today's Live Football, Today's Live Rugby, Auto Zone, 24/7 Zone, Fight Zone, NBA Zone, MLB Zone, Score Zone, and many others. This section is updated daily to provide the day's sporting events.
To watch the UEFA Europa League on Kodi, you can open the addon and go to either Today's Live Football or 24/7 Zone. The former lists all live and upcoming matches from across Europe. You'll find live TV scrapers such as LNTV, UKTV Now, USTV, RBTV, and more in the latter. This gives you access to pretty much any major live TV and sports channel.
How to Install The Loop Kodi Addon
2. Mad Titan Sports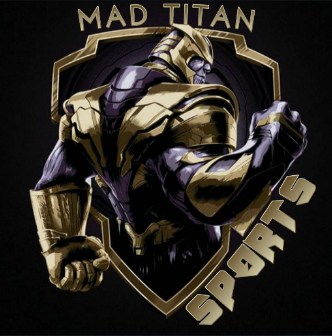 Mad Titan Sports is a dedicated sports Kodi addon and one of the most comprehensive you'll ever come across. The addon provides access to 15+ sports, with many options for watching the UEFA Europa League live and as a replay. To watch live, you'll have three options on the main menu: Live Sports, Sports Networks, and Live TV.
Under Live Sports, you'll find a sub-section named Soccer-Footy that lists all upcoming foot games. The Sports Network section provides links to major sports broadcasters such as BT Sport, ESPN, Super Sport, Arena Sports, Sony TEN, and many others. The Live TV section provides an overload of alternative streaming options, with scrapers such as LNTV, UKTV Now, USTV, RBTV, and more.
How to Install Mad Titan Sports Kodi Addon
3. SportHD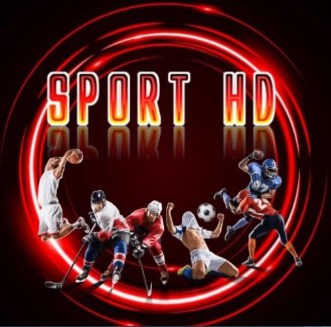 If you'd like a simple addon that guarantees all the live action from the competition, SportHD is one of the best. The Kodi addon is the Kodi version of the popular streaming website sporthd.me (now livesoccer.sx), and it provides access to 15+ different sports. The site's priority is football, offering multiple links to all live games.
SportHD's main page has four main categories: Live Events, Alternative Live Events, Sports, and Best Leagues. Live Events provides quick access to games as all live games are usually on top and have a green indicator. The Sports section has a Football section with game links, while the Best League section has a UEFA Europa League sub-category that lists all live and upcoming games.
How to Install SportHD Kodi Addon
Other Kodi addons you can use to stream the Europa League 2022/23 include:
Wrap Up
The UEFA Europa League is always an unpredictable competition full of surprises and great entertainment to watch. If you'd like to enjoy the games without cable, the above options should let you stream them easily, and most of them don't even require you to dig into your pockets. However,
Enjoy!